Our Partners
Get immigration help you can trust.
Book a consultation with one of Moving2Canada's recommended Canadian immigration consultants.
Find a consultant
Be Prepared
Do you have health insurance for Canada?
Our partner, Cigna, offers international health insurance plans that give newcomers peace of mind.
Get a free quote
This stream is not yet active. It was scheduled to launch in 2019, but has been delayed.
The Manitoba Work Experience Pathway of the Manitoba Provincial Nominee Program (MPNP) will target skilled temporary workers in Manitoba who wish to settle in Manitoba as permanent residents. If you are currently working in Manitoba with a temporary work permit or Post-Graduation Work Permit, the Manitoba Work Experience Pathway could be your route to Canadian permanent resident status.
How to immigrate to Manitoba under the MPNP Work Experience Pathway
Follow the steps below to plot your route to living and working in Manitoba as a Canadian permanent resident.
Step 1: Be eligible under the MPNP
Potential applicants for the Manitoba Work Experience Pathway need work experience and current employment in Manitoba. See below for further eligibility criteria. Unlike other MPNP categories, no points are assigned for these criteria – if you meet the conditions, you may be considered eligible.
Manitoba Work Experience Pathway eligibility overview
Work experience and current employment in Manitoba
Additional employment requirements
You must be residing and/or working in Manitoba when you apply;
You must have a long-term, full-time job offer that meets Manitoba's employment and wage standards for the occupation;
Your working conditions are or would be consistent with those of Canadian citizens or permanent residents; and
Your position is not home-based, part-time, temporary, seasonal, or commission-based.
Official Languages Proficiency
The minimum official language proficiency depends on your assessed Training, Education, Experience, Responsibilities (TEER) category:
Minimum Canadian Language Benchmark (CLB 7) for Regulated Occupations
Minimum CLB 6 for Compulsory Trades
Minimum CLB 5 for all other TEER category 0, 1, 2, or 3 occupations
Minimum CLB 4 for semi-skilled occupations (TEER 4 or 5)
Adaptability
You must demonstrate the ability and intent to reside in Manitoba.
MPNP In-Demand Occupations
Candidates must have at least six months of recent experience in an occupation on Manitoba's In-demand Occupations list.
* Regulated Occupation
** Compulsory Trade
1 - Business, finance and administration occupations
2 - Natural and applied sciences and related occupations
4 - Occupations in social science, education, government service and religion
5 - Occupations in art, culture, recreation and sport
6 - Sales and service occupations
7 - Trades, transport and equipment operators and related occupations
8 - Occupations unique to primary industry
9 - Occupations unique to processing, manufacturing and utilities
Step 2: Enter Manitoba's EOI pool for skilled workers
Eligible candidates can submit an Expression of Interest (EOI) and enter the candidate pool, at which point they are assigned a points score out of 1,000. Points are awarded across six factors: language ability, age, work experience, education, adaptability, and risk assessment. Top-ranking candidates are issue a Letter of Advice to Apply (LAA) in periodic draws from the pool, and may then submit a full application under the Manitoba Work Experience Pathway. The EOI submission is an electronic process, which involves answering some questions online and uploading supporting documents.
An EOI is valid for one year after submission – if you haven't received a LAA after one year, your EOI will expire and you will need to submit a new one to re-enter the candidate pool.
Once you have created an account and submitted your EOI, you can update your EOI at any time. This means that if you become eligible for a higher points score, you don't have to wait until your EOI expires to update your situation. For example, if you take another language test or complete more work experience after you submit your EOI, you can update your profile and improve your points score.
An EOI is not an application for immigration to Manitoba; rather, it allows the government of Manitoba to determine candidates' eligibility in various immigration categories. There is no limit to the number of candidates who can submit an EOI, and there is no deadline – the system is always open to receive EOIs. (Having said that, the province does reserve the right to limit EOIs from candidates in certain occupations, if there is a significant overload.)
Step 3: Receive a LAA and submit an application
Manitoba periodically conducts draws to invite top-ranking candidates to submit a full application to the MPNP: these candidates receive a Letter of Advice to Apply (LAA). Draws are conducted roughly every month, although historically there has been no regular schedule or advance notice for draws. Although candidates in the pool are scored out of 1,000, since draws began in May, 2015 the minimum score of any invited candidate in the SWM category has commonly been around 500 to 600.Candidates who receive a LAA have 60 days to complete and submit an application to the MPNP. It is strongly recommended that candidates start preparing documents when they enter the pool, as it can take some time to gather the required documents in the right format.
Step 4: Apply for Canadian permanent residence
If your application to the MPNP under the Manitoba Work Experience Pathway is successful, you can then apply directly to the Canadian government for permanent resident status.
PNP live tracker
Canada's immigration programs and categories are highly active, and updates occur frequently. Make sure you are up to date with the latest information on immigration programs across all the provinces and territories with Moving2Canada's exclusive PNP Canada live tracker.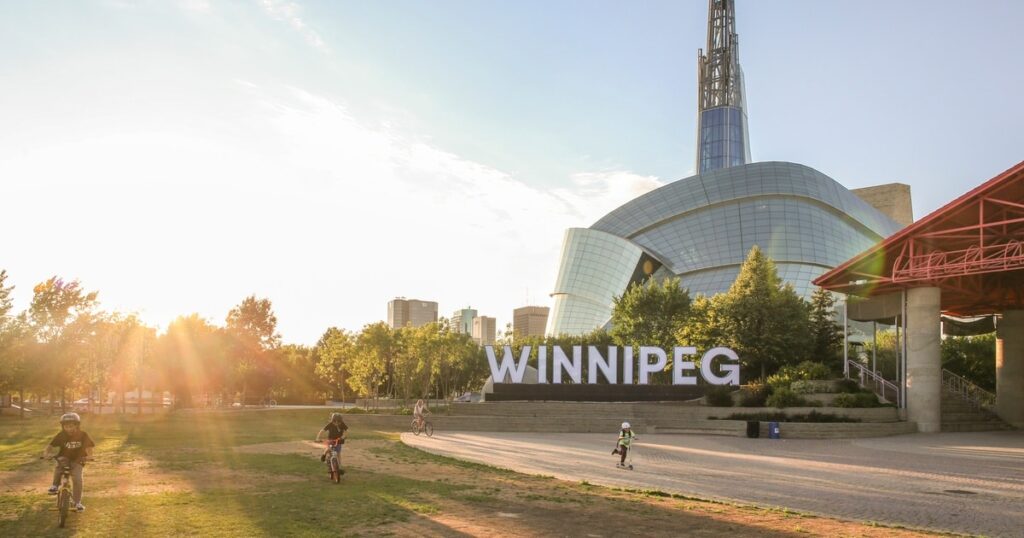 Free
Make the most of your move to Manitoba
Job matching, a personalized checklist, exclusive events — it's all there with a free Moving2Canada account!
Register now