Our Partners
Get immigration help you can trust.
Book a consultation with one of Moving2Canada's recommended Canadian immigration consultants.
Find a consultant
Be Prepared
Do you have health insurance for Canada?
Our partner, Cigna, offers international health insurance plans that give newcomers peace of mind.
Get a free quote
The Manitoba Provincial Nominee Program (MPNP) is one of the most popular of Canada's Provincial Nominee Programs, or PNPs. Through the MPNP, Manitoba nominates newcomers for permanent resident status in the prairie province.
Manitoba immigration
Since first being launched in 1998, more than 130,000 immigrants to Canada arrived through the MPNP. Manitoba is committed to increasing that number in the years ahead.
The MPNP has been undergoing a slow transition over the past several years, called the MPNP Renewal, although the transition has experienced significant delays and still has yet to be complete.
Many of the new pathways to provincial nomination will be structured within the currently existing International Skilled Worker stream, which will continue to operate in its current guise until more changes come into effect. The current MPNP criteria for this stream, which is divided into the Skilled Workers Overseas and Skilled Workers in Manitoba categories, remains in effect for Expressions of Interest (EOIs) and the receipt of applications by the province.
There are to be four streams under the revamped Manitoba Provincial Nominee Program, which includes a range of what the province is now calling 'pathways'.
Manitoba immigration authorities are still inviting candidates to apply to the Skilled Workers Overseas Stream, linked directly above, but below are a couple of new pathways.
First launched in January, 2018, the Manitoba Express Entry Pathway is a way for candidates in the Express Entry pool to be nominated for permanent residence. Successful applicants are awarded 600 additional Comprehensive Ranking System (CRS) points, resulting in quick issuance of an invitation to apply for permanent residence and fast-track processing.
Immigration to Manitoba through the Manitoba Human Capital Pathway (HCP) is one of the upcoming changes to the Manitoba Provincial Nominee Program, originally scheduled to come into effect in 2019, but now delayed through 2020.
Manitoba immigration authorities are still inviting candidates to apply to the Skilled Workers in Manitoba Stream, linked directly above, but below are a couple of new pathways.
The Manitoba Work Experience Pathway of the Manitoba Provincial Nominee Program targets skilled temporary workers and graduates in Manitoba who wish to settle in Manitoba as permanent residents.
The Employer Direct Recruitment Pathway targets skilled workers overseas whose expertise is required in Manitoba.
Manitoba's new International Education Stream is dedicated to providing faster pathways to nomination international students graduating in Manitoba.
International graduates of universities and colleges in Manitoba can look to the Career Employment Pathway as their potential route to permanent residence.
The Manitoba Graduate Internship Pathway provides nomination pathways for international graduates of a Master's or Doctoral (PhD) study program who then complete an internship contributing to industry innovation in Manitoba.
The Manitoba International Student Entrepreneur Pilot provides international students who have graduated in Manitoba the opportunity to pursue entrepreneurship in Manitoba.
Business Investor Stream
The previous business immigration stream of the Manitoba Provincial Nominee Program, known as MPNP-B, has been replaced by the new Business Investor Stream, which is itself subdivided into the Entrepreneur Pathway and the Farm Investor Pathway.
The Manitoba Business Investor stream is for investors and entrepreneurs who wish to purchase or start a business in Manitoba. Successful applicants to the Entrepreneur Pathway will receive a temporary work permit and sign a business performance agreement to purchase an existing business in the province or start a new business.
The Manitoba Farm Investor Pathway provides a route to Canadian permanent residence for investors and entrepreneurs who wish to purchase or start a farming business in Manitoba.
Manitoba immigration draws
Many Manitoba Provincial Nominee Program streams operate on an Expression of Interest (EOI) basis, whereby potential applicants must first submit a form outlining their interest before potentially being invited to apply for immigration to Manitoba.
Immediately below you may find details of Manitoba immigration draws that have already taken place.
MPNP draw history: Skilled Worker Overseas stream
MPNP draw history: Express Entry stream draw history
MPNP draw history: Skilled Worker in Manitoba stream draw history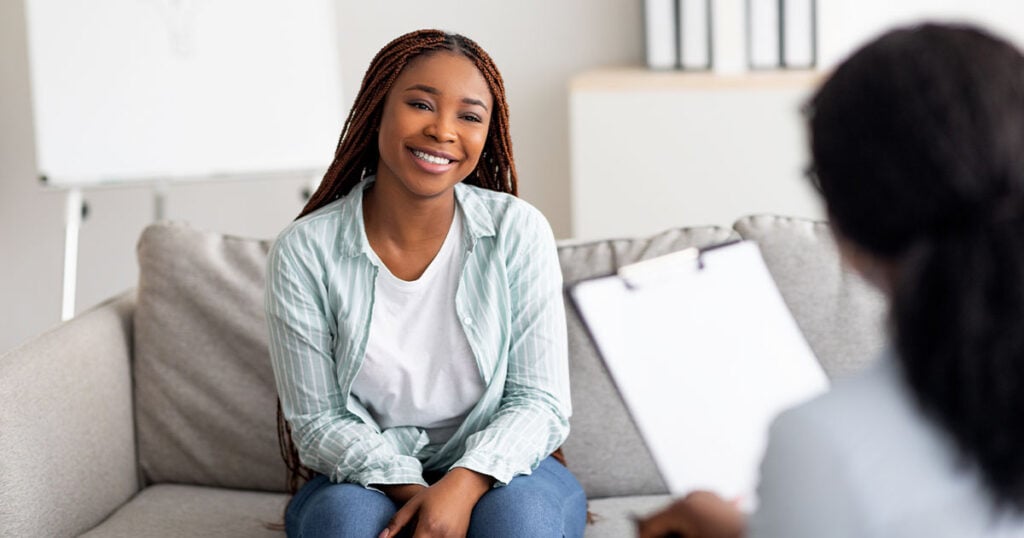 Our Partners
Get your questions answered by an expert
Speak with a regulated Canadian immigration consultant to help plan your immigration. Moving2Canada is happy to recommend a handful of exceptional consultants.
Find a consultant
Manitoba Provincial Nominee Program: In-demand occupations
The MPNP In-Demand Occupations List is an important component of many of the pathways listed above. The list provides a regularly updated listing of which occupations qualify as 'in-demand' in Manitoba. Many occupations on the in-demand list are limited to specific skilled streams of the MPNP, and candidates must meet the specific criteria and requirements for one of the specific pathways. Candidates working in an in-demand occupation will be prioritized during Expression of Interest draws. In certain cases, it is possible for individuals to be eligible for one of the pathways, even if they do not have experience in one of the listed occupations.
The language requirements for candidates depend on their occupation, with varying Canadian Language Benchmark (CLB) thresholds set.
* Regulated Occupation
** Compulsory Trade
1 - Business, finance and administration occupations
2 - Natural and applied sciences and related occupations
4 - Occupations in social science, education, government service and religion
5 - Occupations in art, culture, recreation and sport
6 - Sales and service occupations
7 - Trades, transport and equipment operators and related occupations
8 - Occupations unique to primary industry
9 - Occupations unique to processing, manufacturing and utilities
Rural In-Demand Occupations
In addition to the occupations listed above, the following occupations are considered in-demand for applicants with the MPNP streams listed as long as the employment is based outside of the Manitoba Capital Region.
| NOC | Occupation Title | TEER Category | Minimum CLB | Eligible MPNP Stream(s) |
| --- | --- | --- | --- | --- |
| 33102 | Nurse aides, orderlies and patient service associates | 3 | 7 | International Education Stream |
| 94141 | Industrial butchers and meat cutters, poultry preparers and related workers | 4 | 7 | International Education Stream |
PNP live tracker
Manitoba is just one of many Canadian provinces that have made fundamental changes to its PNP so far this year. With updates occurring more regularly than ever, Moving2Canada now offers its exclusive PNP Canada live tracker, updated with the latest information as it happens.
Need the latest immigration info? Create a Moving2Canada account to get immigration updates to your inbox, and a copy of our FREE Getting Started Guide!