Be Prepared
Do you have health insurance for Canada?
Our partner, Cigna, offers international health insurance plans that give newcomers peace of mind.
Get a free quote
Be Prepared
Do you have health insurance for Canada?
Our partner, Cigna, offers international health insurance plans that give newcomers peace of mind.
Get a free quote
Each of us at Moving2Canada has successfully settled into life in Canada. We know what it takes, who to ask for help, and how to make it all work.
Our goal is to help you achieve success in Canada, however you define it.
Ruairi Spillane, Managing Director 🇮🇪 🇨🇦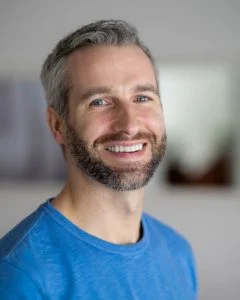 After observing a need for independent objective advice around planning a move to Canada, Ruairi launched Moving2Canada in 2011. Having moved from Ireland in 2008, he was determined to build a community where newcomers could share information and support. Ruairi is a proud dual citizen of both Ireland and Canada.
In his free time, Ruairi can be found snowboarding, hiking, camping, visiting Ireland or checking out other corners of the globe for adventure.
Ruairi is the proud winner of the Best Immigrant Entrepreneur award at the 2019 Small Business BC Awards, with further recognition among the Top 25 Canadian Immigrants in 2022.
Connect with Ruairi on LinkedIn
Hugo O'Doherty, Director of Partnerships 🇮🇪 🇨🇦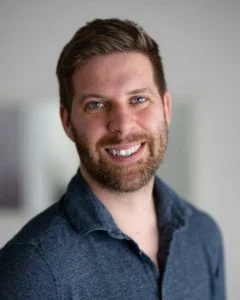 Hugo brings nearly a decade of industry experience to the Moving2Canada team.
Originally from Ireland, Hugo first moved to Montreal in 2011, eventually becoming a citizen of Canada in 2022. After a great period helping Moving2Canada find its feet after launch, Hugo went on to work for one of Canada's largest immigration law firms for more than three years. He came home to Moving2Canada in early 2018.
Hugo has observed Canada's ever-changing immigration system from both sides, as applicant and professionally. As a result, he understands the needs and goals of newcomers and representatives alike.
Hugo has also worked in the United States and Ghana. In his free time, he can be heard conjugating French verbs all wrong or explaining the offside rule to confused Canadians.
Dane Stewart, Head of Content Strategy 🇨🇦
Dane is Moving2Canada's Head of Content Strategy, adding more than five years' experience in Canadian immigration to the team. Originally from small town Nova Scotia, Dane made the move to the big city of Montreal for university and has been there ever since. He's an experienced researcher and communications professional with a writing and production background spanning a range of media.
Dane's your prototypical slightly anxious millennial, battling an addiction to podcasts and doing his best not to kill his houseplants.
Stephen Tadgh, Editor (video) 🇮🇪
Stephen. or 'THE guy with the camera' is Moving2Canada's content creator with over 10 years' experience producing broadcast and commercial television projects. Stephen jumped headfirst into the digital content world with his own company that helped launch Ireland's first fitness app, and created social media campaigns for everything from non-profits to international legal firms. He loves anything camera related and spends an unhealthy amount of time watching review videos about gear he doesn't need to buy but inevitably will.
Since arriving in Vancouver in late 2021, Stephen has taken on the challenge of finding the city's best coffee. These coffee breaks punctuate bouts of exciting activities like snowboarding, climbing the grouse grind and searching for bears. Stephen's heart could probably do with some TLC. If you happen to stumble across Stephen while he is out and about filming make sure and say hi!
Shelby Thevenot, Editor (content) 🇨🇦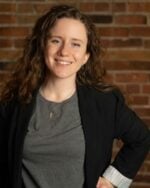 Shelby is a content editor at Moving2Canada. Originally a self-taught freelance writer, she got a journalism diploma in 2017 and moved on to be a video journalist and city hall reporter in Kamloops, B.C.
Shelby started writing about immigration in 2019 and did not stop for any plague. Her work was cited in a number of research studies, discussed in a Halifax university classroom, and brought before Canada's Standing Committee on Immigration and Citizenship in their study on how COVID-19 affected the immigration system. She joined Moving2Canada in 2022.
As she writes her bio in the third person, she wonders how she can make herself sound interesting but relatable. One time she saw a whale shark. She hopes to see a blue whale one day, too.
Connect with Shelby on LinkedIn
Maria Hasson, Recruitment Consultant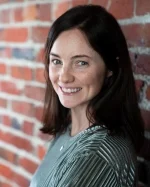 Maria joined the Moving2Canada team in November, 2018 to work on the recruitment side of the business, Outpost Recruitment.
As a Quantity Surveyor with years of experience estimating and managing contracts from a consultant, EPCM and general contractor perspective, Maria brings a wealth of industry knowledge to Outpost.
Originally from Co. Armagh, Ireland, Maria moved to Canada in 2009 initially living in Calgary and shortly after settling in beautiful Vancouver, BC. Maria is a proud dual citizen of both Ireland and Canada.
In her free time Maria can be found having picnics with her family, skiing, camping or sampling local coffee shops. Maria loves adventure and travels when possible.
Martin Guardado, Web Developer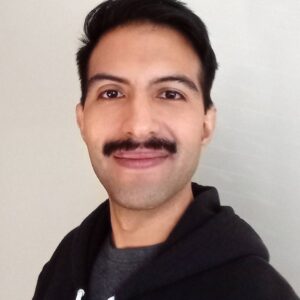 Martin is one of Moving2Canada's web developers and joined the team in 2022. He's an experienced full-stack developer with nearly a decade in the web development field.
Originally from Vancouver, BC, Martin moved to Alberta over 10 years ago and now calls Edmonton home.
In his spare time Martin enjoys eating sweets and going for (short) walks in Edmonton's River Valley.
Shanna Smith, Web Developer 🇨🇦 🇯🇲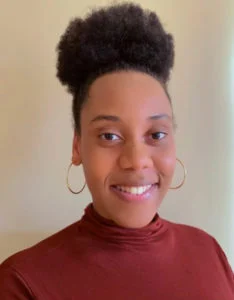 Starting in the spring of 2022, Shanna kickstarted her career in web development by joining the Moving2Canada team. Coming from a background in psychology, she is particularly interested in UX/UI design.
Born and raised in Mississauga, Canada, by parents who immigrated from Jamaica, she lives with her two mischievous cats, Ruu and Riko.
Her past times include indulging in all things Japanese media such as anime, manga and collecting Nendoroids.
Sara Nielsen, Social Media and Community Manager 🇺🇸 🇨🇦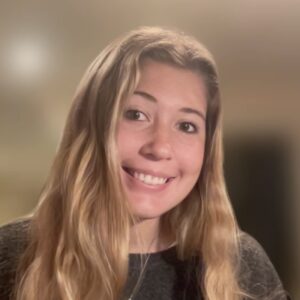 Sara joined the Moving2Canada team at the end of 2022 to work as the team's Social Media Manager. After playing D1 volleyball in the United States and earning a Masters Degree in Digital Content Strategy, Sara spent a couple years working as a freelance social media marketer before joining the Moving2Canada team.
Sara is originally from the Chicago area, but moved to Victoria, B.C. at the end of 2021 in pursuit of ocean access and warmer weather. In her free time you can find her paddleboarding, hanging out with her dog Koda, or trying new restaurants in downtown Victoria.
Nauzad Dubash, Conversion Rate Optimization Specialist 🇮🇳 🇺🇸 🇨🇦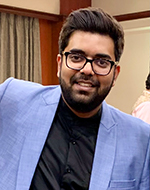 Meet Nauzad, the Conversion Rate Optimization Specialist at Moving2Canada. He's like a digital superhero, using his powers to increase conversion rates. With a background in digital marketing and a passion for optimizing user experiences, Nauzad is committed to making sure websites are user-friendly, visually appealing, and always lead to the desired action (sign up for a free Moving2Canada account to make Nauzad's day).
Prior to joining Moving2Canada, Nauzad co-founded a digital marketing agency specializing in SEO, Search Engine Marketing, and social media marketing. He is also intrigued by the technical side of marketing and has built custom marketing stacks for a number of companies. He has 9+ years of experience in this field and has studied MBA in Marketing & Entrepreneurship from Pepperdine University, California.
When Nauzad isn't busy growing businesses, you can find him catching soccer games from different leagues across the world or finding his next favourite local brewery!
Rebecca, Operations Manager 🇨🇦 🇬🇧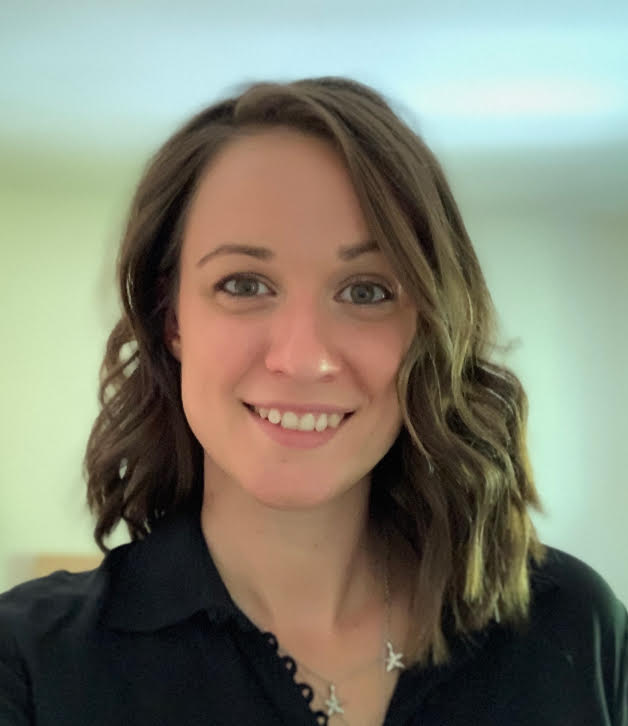 Rebecca, a Regulated Canadian Immigration Consultant (R511564), joined Moving2Canada in 2023 as their Operations Manager, adding more than 13 years of Canadian immigration experience to the Moving2Canada team.
Before starting her career in Canada in 2010, Rebecca completed her Bachelor of Laws degree from the University of Leicester, as well as a Post Graduate Diploma in Legal Practice from the University of Law, both in the UK and has worked in several countries including the UK, Norway and the United States.
In her free time, Rebecca is a keen runner and spends her weekends relaxing by one of Canada's many lakes.
Babajide, Product Manager 🇳🇬 🇨🇦
Babajide joined the team in summer of 2023, bringing over 12 years of experience in product management, software development, business, and marketing to the team. He's lived and worked all across Africa, Europe, and the Americas.
Before joining Moving2Canada, he even co-founded a B2B SaaS startup operating in Italy and the US. Back in 2021, he made his way to Canada to work on his master's degree in Business Entrepreneurship and Technology at the University of Waterloo.
When he's not tied up, you'll find him immersed in video games or tuning into product podcasts. Babajide's all about sprucing up the user experience on Moving2Canada and dishing out helpful resources for those looking to make Canada their new home.