Our Partners
Get immigration help you can trust.
Book a consultation with one of Moving2Canada's recommended Canadian immigration consultants.
Find a consultant
Be Prepared
Do you have health insurance for Canada?
Our partner, Cigna, offers international health insurance plans that give newcomers peace of mind.
Get a free quote
Foreign workers who have a connection to Manitoba may be able to obtain Canadian permanent residence through the Manitoba Skilled Workers Overseas (SWO) category of the Manitoba Provincial Nominee Program (MPNP).
The Manitoba Skilled Workers Overseas is based on the needs of the Manitoba economy and local employers. This is a points-based Canadian immigration category.
Candidates first need to submit an Expression of Interest to immigrate to Manitoba. The highest-scoring candidates are then invited to apply to the MPNP when the Government of Manitoba conducts a draw, or invitation round. In Manitoba, an invitation is known as a Letter of Advice to Apply (LAA).
Successful applicants are nominated for permanent residence.
The Manitoba Skilled Workers Overseas category nominates applicants who demonstrate an established connection to Manitoba through:
the support of family members or friends;
through previous education or work experience in Manitoba; or
through an Invitation to Apply received directly from the MPNP as part of a Strategic Recruitment Initiative.
Immigration through the Manitoba Skilled Workers Overseas category
While a connection to Manitoba is required in order to be eligible to apply through the Manitoba Skilled Workers Overseas category, this is not a sponsorship program. Potential candidates still need to demonstrate that they are a skilled worker with English or French language ability, settlement funds, and the intention to settle permanently in Manitoba. As the Manitoba Skilled Workers Overseas category has a points-based assessment, potential candidates also need to obtain a score of at least 60 points for language ability, employability, education, age, and adaptability.
Manitoba Skilled Workers Overseas: existing categories
There are three ways to demonstrate you have a connection to the province.
Manitoba Support
If you have close family members or friends who are Canadian permanent residents living in Manitoba, they may be able to endorse your application. Your family member or friend must have been continuously living in the province for at least one year. You will need to demonstrate close ties to your supporter, and they must be able to endorse your settlement plan and provide their contact details for your application.
Close relatives can support more than one applicant at once, but friends or distant relatives are only eligible if they (and their household) are not supporting anyone else for any other immigration program, in Manitoba or elsewhere in Canada (for example, your friend cannot endorse you if his spouse is sponsoring her parents at the same time, even though the Parent and Grandparent Program is a separate Canadian immigration program).
If your supporter has endorsed a Manitoba Skilled Workers Overseas candidate before, he or she will need to show that candidate successfully settled in the province permanently. You cannot be supported by immigration representatives, Canadian elected officials and their staff, or anyone who is not a close friend or relative of you or your spouse or partner. Additionally, children cannot support their parents through this category, and a Canadian citizen or permanent resident cannot support his or her spouse or partner.
Manitoba Experience
If you have worked or studied in Manitoba before, this could be the route for you. Past workers require at least six consecutive months' work experience in Manitoba, shown by a signed letter of reference from the employer and a copy of the work permit used. Past students need to show they attended and completed an authorized study or training program at a public or registered private post-secondary university or college in Manitoba. Graduates need to submit their study permit(s), transcripts, and certificate, diploma, or degree.
Manitoba Invitation
Through the Strategic Recruitment initiative (SRI), Manitoba can identify and invite candidates for immigration to Manitoba through the Manitoba Skilled Workers Overseas category. This is accomplished through two means: regular recruitment events overseas, linking Manitoba employers directly with job seekers; and exploratory visits, during which an applicant can research employment opportunities.
During these overseas recruitment events and exploratory visits, MPNP program officers interview likely candidates and issue Letters of Advice to Apply (LAAs) to those who seem likely to be able to settle successfully in Manitoba. If you want to make an exploratory visit to Manitoba, you need to submit an application during a designated intake period. In order to be eligible to receive a LAA through either an overseas recruitment event or an exploratory visit, you must:
be aged 21 to 45;
demonstrate employability and adaptability;
have a diploma, degree, or certificate from the completion of a post-secondary study or training program of at least one year in length;
have at least two years' full-time work experience in the last five years, and demonstrate you are able to find a job in that occupation in Manitoba (including any licensing or certification that may be required for regulated occupations);
show that you genuinely intend to settle in Manitoba (a Settlement Plan is required) and that your connection to Manitoba is stronger than your connection to any other province; and
submit results of at least Canadian Language Benchmark (CLB) 5 in each language ability from an approved language test, taken within the last two years.
MPNP – Eligibility points grid
Once eligibility has been assessed according to one of the options above, you must score at least 60 points (out of 100) to be considered eligible. The Manitoba immigration points grid assesses candidates across five factors: language ability, age, work experience, education, and adaptability. Note: This is a separate points grid from the MPNP ranking system (detailed further below).
Eligibility factor 1: Language ability
Eligibility factor 2: Age
Eligibility factor 3: Work experience
Eligibility factor 4: Education
Eligibility factor 5: Adaptability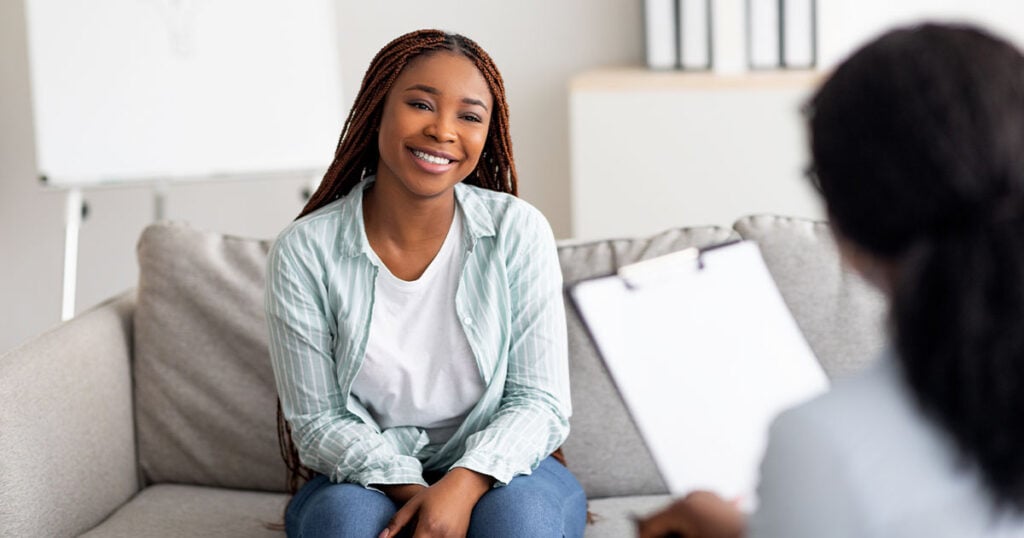 Our Partners
Get your questions answered by an expert
Speak with a regulated Canadian immigration consultant to help plan your immigration. Moving2Canada is happy to recommend a handful of exceptional consultants.
Find a consultant
The Manitoba EOI Pool
Eligible candidates under the Manitoba Skilled Workers Overseas category can submit an Expression of Interest (EOI) and enter the candidate pool, at which point they will be assigned a points score out of 1,000. Top-ranking candidates are issued Letters of Advice to Apply (LAAs) in periodic draws from the pool, and may then submit a full application. The EOI submission is an electronic process, which involves answering some questions online and uploading supporting documents.
An EOI is valid for one year after submission. If you haven't received a LAA after one year, your EOI will expire and you will need to submit a new one to remain in the candidate pool.
The EOI can be updated at any time, even after submission. This means that if you become eligible for a higher points score, you don't have to wait until your EOI expires to update your situation. For example, if you take another language test or complete more work experience after you submit your EOI, you can update your profile and improve your points score.
An EOI is not an application for immigration; rather, it allows the government of Manitoba to determine candidates' eligibility in various immigration categories. There is no limit to the number of candidates who can submit an EOI, and there is no deadline — the system is always open to receive EOIs. (Having said that, the province does reserve the right to limit EOIs from candidates in certain occupations, if there is a significant overload.)
After submitting an EOI, candidates receive a score out of 1,000 based on work experience, education, language ability, adaptability, and other factors. 'Adaptability' assesses a candidate's connection to the province — for example, through relatives, work experience, or education — as such a connection may mean a candidate is likely to be able to settle successfully and long-term in the province.
EOI pool factor 1: Language
EOI pool factor 3: Work experience
EOI pool factor 4: Education
EOI pool factor 5: Adaptability
EOI pool factor 6: Risk assessment
Manitoba in-demand occupations
The MPNP In-demand Occupations list provides a regularly updated listing of which occupations qualify as 'in-demand' Manitoba. Candidates working in an in-demand occupation will be prioritized during Expression of Interest draws.
* Regulated Occupation
** Compulsory Trade
1 - Business, finance and administration occupations
2 - Natural and applied sciences and related occupations
4 - Occupations in social science, education, government service and religion
5 - Occupations in art, culture, recreation and sport
6 - Sales and service occupations
7 - Trades, transport and equipment operators and related occupations
8 - Occupations unique to primary industry
9 - Occupations unique to processing, manufacturing and utilities
Manitoba Letter of Advice to Apply
The province periodically conducts Manitoba EOI draws to invite top-ranking candidates to submit a full application to the MPNP: these candidates receive a LAA. Draws are conducted roughly every month, although historically there has been no regular schedule or advance notice for draws. Although candidates in the pool are scored out of 1,000, since draws began in May, 2015 the minimum score of any invited candidate in the Manitoba Skilled Workers category has commonly been around 500 to 600.
Once you receive a LAA, you have 60 days to complete and submit an application to the MPNP. It is strongly recommended that candidates start preparing documents when they enter the pool, as it can take some time to gather the required documents in the right format.
If your application to the MPNP is successful, you can then apply directly to the Canadian government for permanent resident status.
MPNP Skilled Worker Overseas draw history
MPNP Skilled Worker Overseas – Express Entry Sub-stream draw history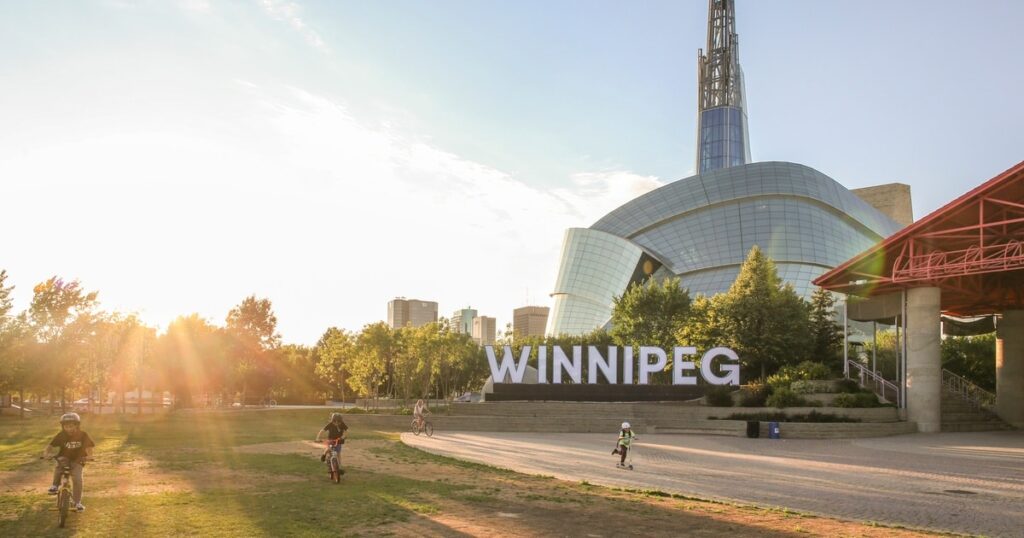 Free
Make the most of your move to Manitoba
Job matching, a personalized checklist, exclusive events — it's all there with a free Moving2Canada account!
Register now