Be Prepared
Do you have health insurance for Canada?
Our partner, Cigna, offers international health insurance plans that give newcomers peace of mind.
Get a free quote
Be Prepared
Do you have health insurance for Canada?
Our partner, Cigna, offers international health insurance plans that give newcomers peace of mind.
Get a free quote
So, you're thinking about moving to Halifax, Nova Scotia? Wait! First read our what-you-need-to-know guide to living in Halifax: Canada's ocean playground.
Let me start off by confessing something. I'm not a newcomer to Halifax. But, I did spend the first 18 years of my life growing up in the area. I was born and raised just outside of Halifax, so I'd like to think I've got some unique insights that will help you decide if Halifax is right for you.
Let's dive in.
Where is Halifax?
Halifax is located on the East Coast of Canada, in the Maritime province of Nova Scotia. Jutting out into the Atlantic Ocean, Nova Scotia is one of the smallest Canadian provinces, shaped a bit like a lobster claw, one of the sea creatures popular in Nova Scotia's fishing industry.
Halifax is the largest Canadian city east of Quebec. To give you a sense of the distance, it would take about 12 hours to drive from Halifax to Montreal, and another six hours to drive from Montreal to Toronto. When I say it's on the East Coast, I really mean East Coast!
Population and immigrant communities
According to the most recent census, the entire province of Nova Scotia has a population just under one million. For reference, this is about one-quarter the size of the population Montreal and the surrounding area, and one-sixth the size of the Greater Toronto Area.
If we look specifically at Halifax, the population is about 400,000,  making it the 13th largest city in Canada.
Now, any Nova Scotian will tell you not to scoff at the size of the population. People do not come to the East Coast for its bustling streets, busy lifestyle, and fast-pace. Quite the opposite, in fact. There are many benefits to living in a smaller city, you just have to decide if it's the right lifestyle for you.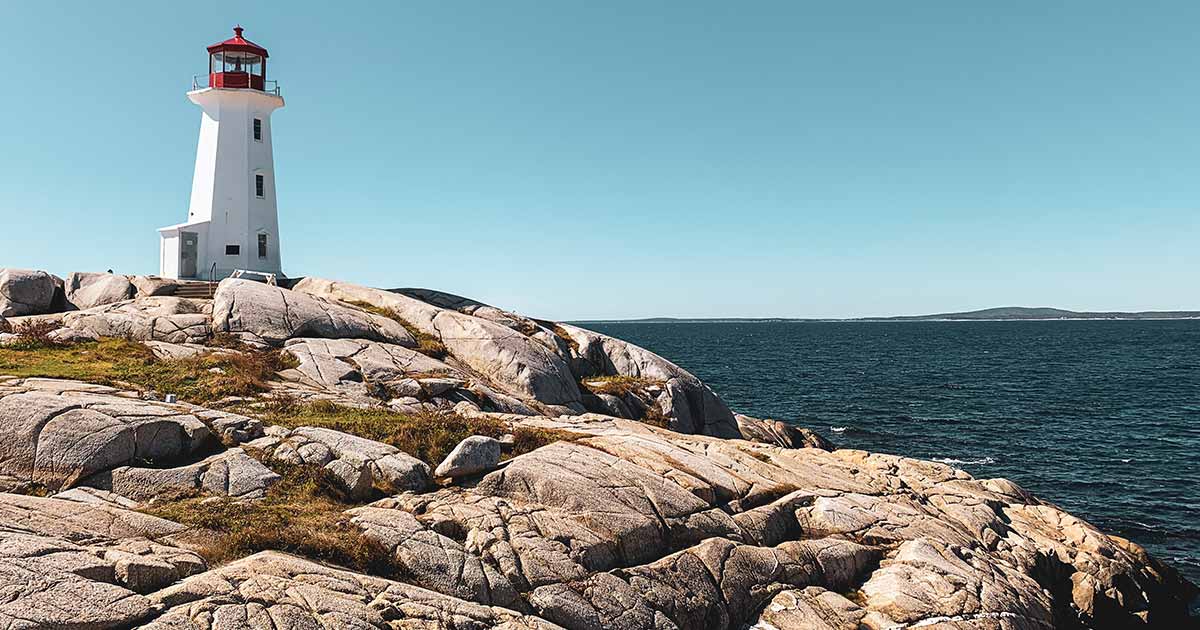 Life in Halifax
Halifax is known to have a slower pace than the popular immigrant destinations of Toronto, Montreal, and Vancouver, but this Atlantic gem has a lot to offer.
The city sits on the Atlantic coast and, as such, hosts the beautiful Halifax harbour. On hot summer days you can take a stroll on the boardwalk, take in the ocean breeze, and maybe catch a street performer busking on a pier as part of the Halifax Busker Festival. Yours truly saved up for music lessons in high school by playing music for passersby on the harbourfront boardwalk.
Throughout the city, you'll find a range of restaurants, bars, and pubs, offering drinking and dining. Many of the city's establishments have a Celtic feel, honouring the history of the province, Nova Scotia, afterall, is latin for New Scotland. But, as Nova Scotia's immigrant population has been steadily rising over the past few years, Halifax's cultural mosaic has been evolving, too. Life-long residents, newcomers, and tourists alike now benefit from one another's diverse cultures and lived experiences.
In Halifax, you might have to look harder if you want that high-paying, ambition-driven job that you would be able to find in Toronto. But, if you plan it right, you can find a comfortable job, with a slow-paced lifestyle, a safe community, and a province dotted with picturesque small towns and gems of natural beauty.
Nova Scotia is known for its beauty. From the ocean-backed views of the Peggy's Cove Lighthouse, to the gorgeous landscape of the Cape Breton Highlands, and the bevy of lakes and provincial parks, nature lovers will rejoice in Nova Scotia. Growing up there, I spent many summers hiking through the forests, paddling the lakes in my canoe, and hunting waterfalls in the backwoods with my family. Although these days I call Montreal my home, I do miss the access to wilderness that came with the small-town life out east.
Housing in Halifax
Compared to the major urban centres of Vancouver, Toronto, and Montreal, housing in Halifax is much more affordable. However, Halifax is a hot market for housing these days, so the cost of housing is higher than some smaller cities and towns in the Atlantic region.
According to Numbeo, the average cost of renting a one-bedroom apartment in the Halifax city centre is CAD$1,373.00 per month, while the cost outside the city centre is $981.00. For a three-bedroom apartment, rental prices increase to about $2,200 in the city centre and $1,600 outside the city centre. Rental costs are nearly 40 percent lower than what you would experience in Toronto.
If you want to purchase a home in Halifax, you have to contend with the hot real estate market. According to a report in late 2019, the average cost of a house in Halifax was approximately $320,000, with approximately 2,000 homes on the market in the area. While this is pricey for the East Coast, it's far below housing prices in Toronto and Vancouver.
If the housing and rental prices in Halifax are above your price range, you may want to consider living in a nearby town or smaller city. Outside the Halifax region, housing prices in the rest of Nova Scotia remain relatively low. In the city of Moncton, in the neighbouring province of New Brunswick, rental and housing prices are nearly 65 percent lower than in Toronto.
Transport in Halifax
Halifax transportation can be broken down into four simple categories: walk, bike, bus, and car.
Many people living in the downtown core are able to access all the services they need by walking, biking, and using public transit. If you have a family, you need to travel longer distance, or if you're living outside the downtown core, you may want to consider purchasing or leasing a car.
Halifax operates a public transit system mostly consisting of busses routed around the city and surrounding area. A single fare for adults costs $2.75 (as of March 2020) with a monthly pass costing $82.50. While Halifax does not have a subway or train system as a part of its public transit, the city's relatively small size enables the sufficiency of the bussing system.
The city has invested in limited trails and paths for cyclists. While Halifax may not be able to compete with the cyclist-friendly infrastructures of cities like Vancouver, it is possible to use a bike as one of your main forms of transit in Halifax. For more information, consult the bike path information made available by the Halifax Cycling Coalition.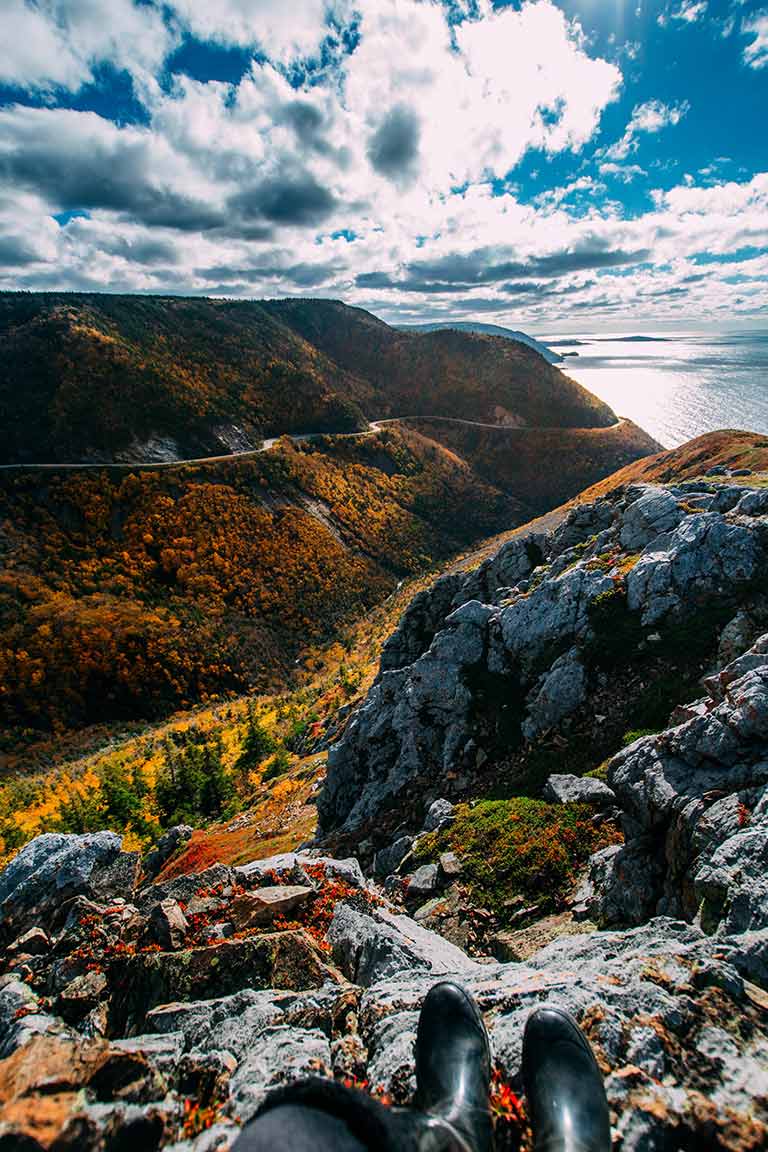 Education in Halifax
Like all of Canada, Halifax has a publicly-funded education system. Children are able to attend public schools at no cost up until the completion of high school. There are also private schooling options available in Halifax, for parents who are willing to pay for some of the advantages that come with private education.
In my own experience, Nova Scotia's public schooling system is good quality. While the province sometimes struggles to mitigate class sizes and teaching resources, students do receive a quality education. Schools provide advanced-level studies for high-performing students and options for extra-curricular activities and afterschool programming, including sports, arts, and music. The quality of education varies from school to school, so it is best to research the schools in your intended destination in advance.
In terms of post-secondary education, Halifax has several options for college and university studies. The city hosts several university campuses, including Dalhousie University, Mount St. Vincent University, and the University of King's College. For more affordable higher education options, Halifax offers college-level education at its local campus of the Nova Scotia Community College (NSCC), with several diploma and certificate programs designed to prepare students for the workforce.
Nova Scotia Immigration Options
If you're interested in moving to Halifax, there are a few options you may want to consider for immigration to Nova Scotia. If you're not sure where to start, or if you want professional advice, we recommend booking a consultation with a Regulated Canadian Immigration Consultant (RCIC).
Nova Scotia Nominee Program (NSNP)
The Atlantic Immigration Pilot Program
I hope this has given you the information you need about life in Halifax, Nova Scotia. The province may be small, but it has some great aspects to it. For up-to-date information about all things related to Canadian immigration, make sure you register for a free Moving2Canada account.
Shipping your belongings to Canada
If you're considering a move, we recommend getting started with The Relocator. The Relocator will search a database of more than 500 shipping companies worldwide to find you free quotes for your move. This is a free service that can save you tons of money on international shipping! Get your free quotes here.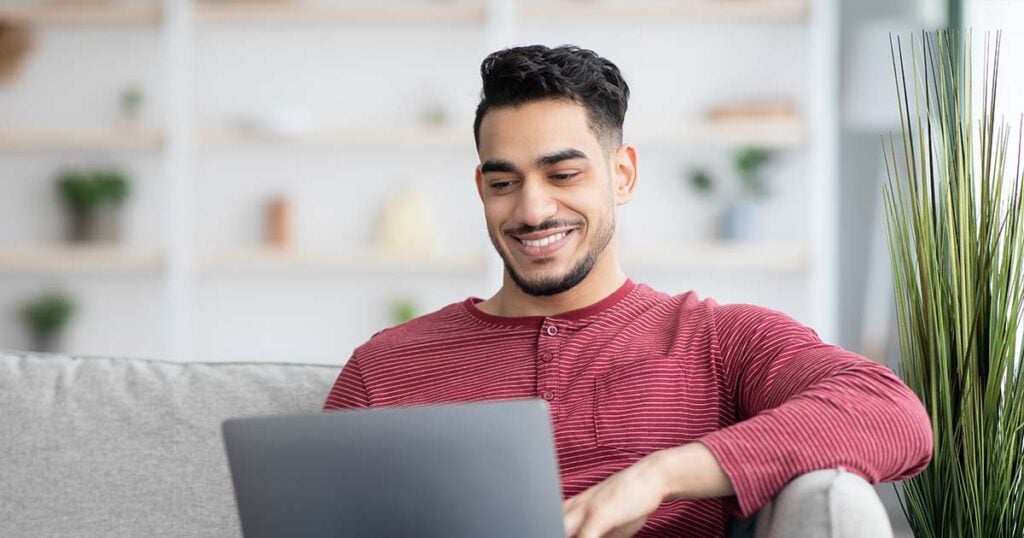 Free
Get personalized immigration help — for free!
Create a Moving2Canada account to get free immigration resources matched to your goals and profile. Find the right program, plus get access to Canadian jobs, exclusive events, and more!
Create your account