Our Partner
Send money your way
Send money to over 200 countries and territories around the world online, in person and on the go with the Western Union® money transfer app.
Send money now
Our Partner
Send money your way
Send money to over 200 countries and territories around the world online, in person and on the go with the Western Union® money transfer app.
Send money now
In the past, arranging an international money transfer was often an expensive and time-consuming process.
Thankfully, it doesn't have to be like this anymore. This is especially true if you take the time to look around at the different options available to you before you make the transfer. There are reputable banks and third parties who can make an international money transfer convenient and affordable for you.
Jump To
What you'll find on this page
Western Union
Western Union is a third-party money transfer option providing competitive rates and low transfer fees. Third party companies like Western Union allow you to transfer funds from your account in one country to or from your account in another country.
Our team is happy to recommend Western Union's money transfer services. Learn more about Western Union's services here.
Wise (formerly TransferWise)
Using peer-to-peer technology, and without any hidden charges, Wise (formerly TransferWise) offers an affordable and effective way of transferring money across borders.
Wise is offering the first transfer for free up to £3,000 (or equivalent) for Moving2Canada customers so you get to sample their service with zero transaction costs. This offer is available to first-time TransferWise customers who come from Moving2Canada.
Transfers to Canada have a 0.45% fee, and your money typically arrives in 1-2 working days. For transfers from GBP to CAD, the fee is 80p + 0.45%.
Find the latest rates at the widget above, and find out how much you can save.
Customers trust Wise. It has received an average 9.5/10 rating from 30,000 independent reviews on Trustpilot.
Wise is safe, and fully authorized by the UK's Financial Conduct Authority and is subject to European customer protection rules.
Check with your bank to see if they charge for domestic transfers. It will vary from bank to bank.
CurrencyFair
CurrencyFair is another cheap and easy way to arrange an international money transfer to Canada.
CurrencyFair is offering the first 10 transfers for free for Moving2Canada customers so you get to sample their service with zero transaction costs. Hurrah!
Their homepage has a live Canadian currency exchange calculator where you can find the latest rates.
CAD transfers into Canada's major banks (see full list) no longer incur receiving bank charges. To avoid delays, complete transfers before 11:30AM (UK time) to ensure same-day transfers.
For transferring money to Canada from other locations, there is a flat fee of $4 per transfer.
For transferring funds from Canada to other locations, there may be a domestic wire fee applied by your bank.
CurrencyFair is safe and is regulated.
Always check with your local Canadian bank to see if they charge a fee for a domestic wire as it varies from bank to bank and depends on your relationship with the bank.
Other international money transfer options
Another alternative for international money transfers is to use a third party to transfer money from your local bank account to your Canadian account, like Western Union or Paypal. Both Paypal and Western Union provide efficient means for international money transfers, but be sure to do your homework in order to determine who offers the most competitive rates.
When using Paypal to make international money transfers to Canada, set up two Paypal accounts — one to your domestic bank and one to your Canadian bank. Then you can transfer money from Canada, and between them then for free; you just need to have two email accounts.
While this is a relatively simple process, be sure to check the rates you're being charged. A little research goes a long way towards maximizing the affordability of your international money transfers.
Other banks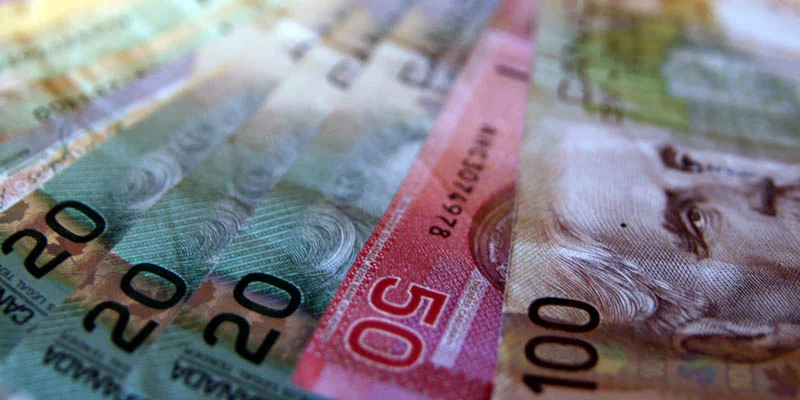 If it's your first time arranging a transfer, you may be surprised to learn that the banking systems in North America are different from elsewhere, so the information you'll be asked for will be different.
For example, a European bank may request details like BIC and IBAN numbers, however these details don't exist in Canada, where accounts have transit codes, swift numbers, and ABA numbers. It can be somewhat confusing figuring out what information you should put where.
We strongly recommend you double-check everything with your bank before you complete the transfer. If there is space in the transfer form to leave notes or additional information, leave detailed information here on anything you're unsure of.
Note also that for large transfers, the receiving bank may attempt to call you to confirm that you're expecting to receive the amount.
If you've set up the bank account before you got your local cell phone plan, they may not have a number to call you on, and this can cause delays in receiving funds. If the transfer is taking longer than expected, don't be afraid to visit a bank branch and find out what's going on.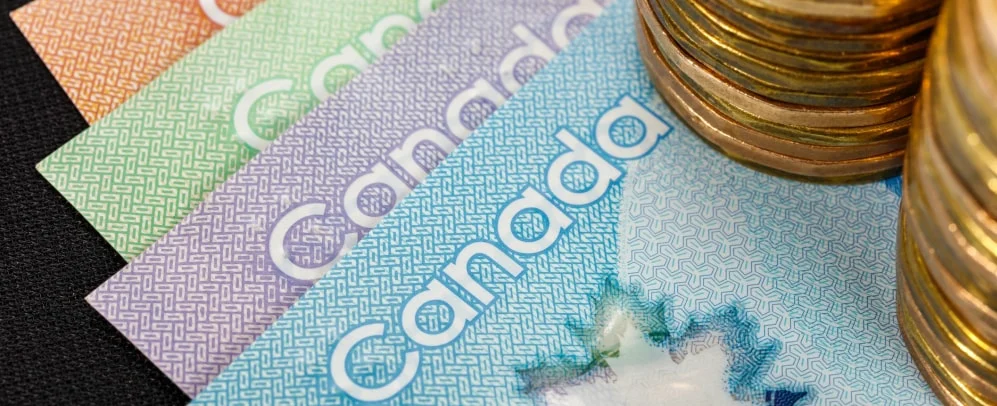 Get help making the best decisions for you
Create a Moving2Canada account to help you prepare for your move, and get a copy of our FREE Getting Started Guide!
Find out more