March 10, 2022
By Shelby Thevenot
Be Prepared
Do you have health insurance for Canada?
Our partner, Cigna, offers international health insurance plans that give newcomers peace of mind.
Get a free quote
Free
Find the best immigration programs for you
Take our 2-minute immigration quiz and we'll tell you the best immigration programs for you!
Take the quiz now
Employment held steady in February, according to Statistics Canada's latest Labour Force Survey. Canada added 22,000 jobs in February, more than experts were expecting, but not enough to change the unemployment rate which stands at 5.0 percent.
Canada's labour market continues to outperform expectations. After a blowout start to the new year, economists generally predicted that employment would raise slightly and unemployment would edge up.
Although 22,000 jobs is not a significant gain, it's more than experts were predicting for February. Unemployment has remain unchanged, despite projections that it would rise by about 0.1 percentage points.
That being said, unemployment could still rise in the coming months as the Bank of Canada's high interest rates work their way through the economy—discouraging spending.
Nevertheless, the latest jobs report shows that wages are catching up to inflation. The average hourly wages were up 5.4 percent compared to a year ago, while the annual inflation rate was 5.9 percent in January.
Employment by industry
The number of people employed in healthcare and social assistance grew by 15,000 in February, building on a gain of 40,000 in January. The number of job vacancies in the healthcare industry has remained high, even though other industries are starting to meet their labour demands. Compared to February 2022, employment in healthcare and social assistance was up by 44,000.
There were also 10,000 more people employed in public administration, which includes those working for federal, provincial, territorial, municipal, and Indigenous governments. It was the third gain for the industry in five months, mostly concentrated in Ontario and New Brunswick. Compared with 12 months earlier, employment in public administration was up by 85,000 in February.
Employment fell by -11,000 in business, building and other support services in February, marking the industry's first notable decline since October 2021. The decline was concentrated in Ontario. However, the number of people employed in the industry—which includes jobs that support the day-to-day operations of organizations, ranging from waste management to administrative services—remained on par with the level seen at the same time last year.
Employment was little changed in wholesale and retail trade in February, following a notable increase in January.
The number of people working in construction was also little changed, following two consecutive monthly gains in December and January.
If you are considering a move to Canada, consult this guide to identify an appropriate immigration pathway.
You can also check your eligibility for more than 20 different Canadian immigration programs by taking Moving2Canada's free Canada Immigration Quiz.
Expert resources to help immigrants get jobs in Canada
Canada's job market provides a wealth of opportunity for newcomers, but it is only that — an opportunity.
To take full advantage, recent and prospective immigrants can leverage free government-funded resources and programs. We recently partnered with Canada InfoNet, a government-funded pre-arrival employment support program, to bring you two expert guides on transitioning to a career in Canada:
The outlook on Canadian construction and infrastructure
This past February, employment in construction was up 4.6 percent on a year-over-year basis, making it one of the fastest-growing industries over the previous 12 months.
"Canada's construction sector continues to perform well. Across real estate there has been a noticeable pullback in high-rise residential activity but strong growth in long term care homes and social housing project. Infrastructure continues to boom with huge Federal spending across healthcare, water and transportation infrastructure expected to drive the construction sector forward for the coming years."

Moving2Canada and Outpost Recruitment Founder, Ruairi Spillane
Outpost helps motivated candidates find suitable jobs in Canada. The agency works with general contractors, subcontractors, developers, and consultants who are hiring across senior management, operations, project management, site, design, quality, and commercial personnel.
Outpost Recruitment is actively looking for candidates for projects across Canada. View the latest job postings here.
How to take advantage in Canada's job market
The Moving2Canada team has a special feature for people who want to get a job in Canada or accelerate their career here. Readers can now opt in to hear from recruiters and employers we partner with and upload a resume to their account, all for free.
We're excited to help more newcomers and people wishing to move to Canada in their career goals.
How to get a job in Canada
If you're looking for a job in Canada here are some steps you can take to land that sweet, sweet Canadian job offer.
Here's a popular webinar from recruitment expert and Moving2Canada founder, Ruairi Spillane, about how to create the best resume for the Canadian jobs market:
New and improved Jobs Board
We have worked hard over recent weeks to ramp up the number and range of job postings on our Jobs Board.
Don't forget to complete or update your Moving2Canada profile to hear about job opportunities in your industry in Canada!
Want to dig deeper into the Canada Jobs Report data? Try these interactive tools, courtesy of StatsCan.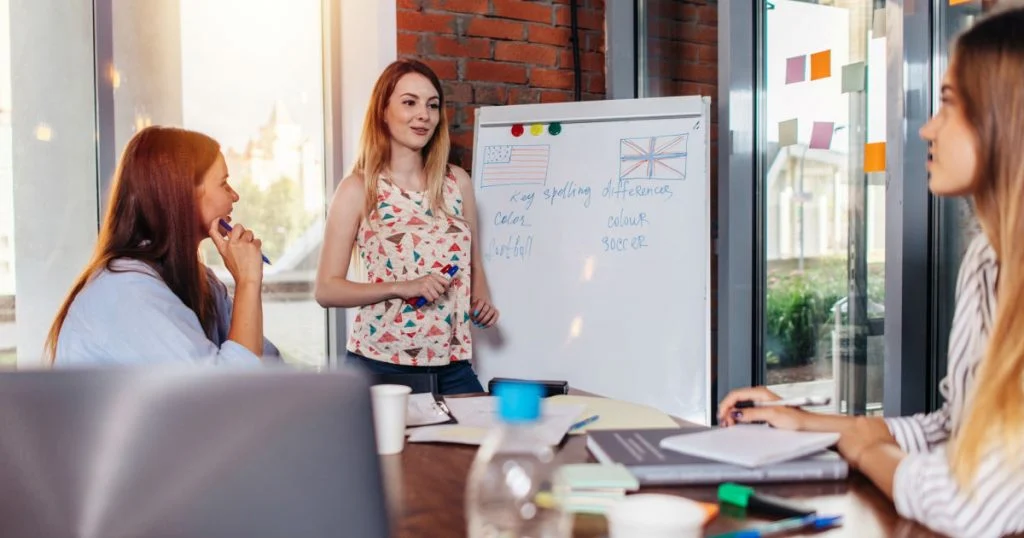 Let your job search soar with Moving2Canada's help
Create a Moving2Canada account to get job postings, advice, and a copy of our FREE Getting Started Guide magazine!
Find out more