Our Partners
Get immigration help you can trust.
Book a consultation with one of Moving2Canada's recommended Canadian immigration consultants.
Find a consultant
Be Prepared
Do you have health insurance for Canada?
Our partner, Cigna, offers international health insurance plans that give newcomers peace of mind.
Get a free quote
Ontario is looking to welcome more francophone immigrants to complement an already-existing population of around half a million Franco-Ontarians. Successful applicants receive 600 additional Comprehensive Ranking System (CRS) points, followed by an Invitation to Apply (ITA) for permanent residence.
One particular advantage of this OINP stream is that a job offer is not required. Ontario assesses potential applicants based on their human capital credentials, with particular emphasis on language ability.
OINP Express Entry French Speaking Skilled Worker stream draw history
Do you have what it takes? See the eligibility criteria below to find out.
Do you prefer to learn by video? For a detailed overview of the French-Speaking Skilled Worker stream, we recommend this video guide from Deanne Acres-Lans, founder of Canada Abroad, an immigration consultancy based in Ontario, and one of Moving2Canada's trusted partners:

Ontario French-Speaking Skilled Worker Stream: Eligibility Criteria
Express Entry profile criteria
Candidates must:
Additional criteria
Work Experience
Candidates must have a minimum of either:

one year work experience within the past five years according to the criteria under the FSWC; or
one year work experience within the past three years according to the criteria under the CEC.

Education: Bachelor's degree or higher.
Language: A minimum of Canadian Language Benchmark (CLB)

level 7 in French; and
level 6 in English

Intent: An intention to live in Ontario.
Settlement Funds: A minimum level of savings or income.
Click here to find out settlement funds requirement for your family size.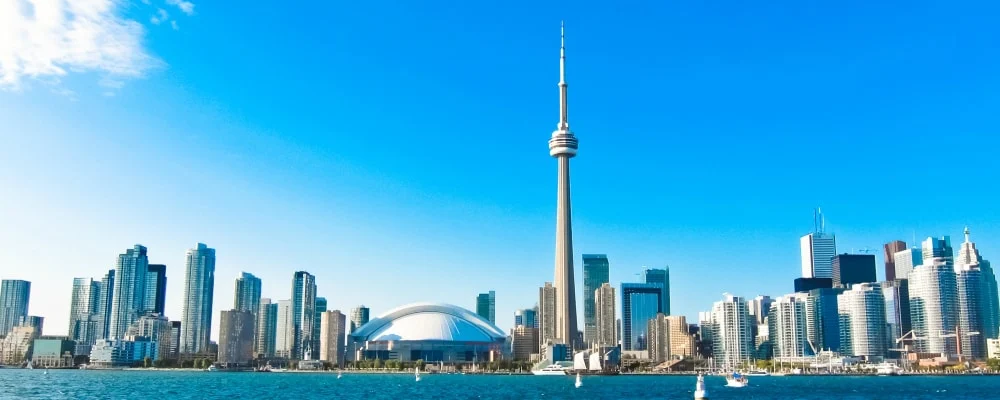 Our Partners
Get your OINP process moving in the right direction
With years of experience, a consultation with the team at Ontario-based consultancy Doherty Fultz can make all the difference.
Book your consultation
Ontario French-Speaking Skilled Worker: How it works
It is entirely feasible for an individual to complete the entire process of immigrating to Canada under the Ontario French-Speaking Skilled Worker Stream within a 12-month period, if not even more quickly than that. Below is a run-through of the process, from beginning to end:
Meet the criteria of the FSWC or the CEC (note that candidates eligible under the Federal Skilled Trades Class only are not eligible under this stream).
Create an Express Entry profile.
Meet the criteria for the Ontario French-Speaking Skilled Worker Stream.
Receive a NOI from the OINP (note that not all eligible candidates may be issued a NOI).
Apply to the OINP for a provincial nomination certificate within 45 days of receiving the NOI.
Receive a provincial nomination from the OINP.
Receive 600 additional CRS points and an ITA for permanent residence at a subsequent draw from the pool.
Submit an application for permanent residence within 60 days of receiving the ITA.
Become a permanent resident of Canada.
Get help with your application
Do you need assistance in preparing an application for Canadian permanent residence? If so, view our Book an Immigration Consultant page to see Moving2Canada's list of recommended, accredited representatives who can assist you in your goals.