Our Partners
Get immigration help you can trust.
Book a consultation with one of Moving2Canada's recommended Canadian immigration consultants.
Find a consultant
Be Prepared
Do you have health insurance for Canada?
Our partner, Cigna, offers international health insurance plans that give newcomers peace of mind.
Get a free quote
If you are in Canada and looking to settle as a permanent resident through an economic Canadian immigration program, you may consider taking the CELPIP (Canadian English Language Proficiency Index Program) as part of the immigration process.
The CELPIP test is offered at locations across Canada. Additional international test locations were recently added in Dubai, New York City and Manila. If you are in or near those cities, CELPIP may also be an option.
Update – July, 2019: As of July, 2019, CELPIP introduced two important changes to the testing process. CELPIP test takers will now have six months following their test to request a re-evaluation of their results, if they wish to do so (before this change, candidates had only six weeks to request a re-evaluation). As well, CELPIP test takers who wish to retake the exam only have to wait four days between tests, rather than the 30 days that was previously required.
Jump To
What you'll find on this page
About CELPIP
Since first being offered to Canadian immigration applicants in 2012, the CELPIP test has offered an alternative means for applicants to prove their English ability. Immigration, Refugees and Citizenship Canada (IRCC) currently recognizes two English language tests for immigration purposes: CELPIP-General and IELTS (International English Language Testing System) – General Training Test.
The CELPIP-General test assesses general levels of functional English competency in workplace and community contexts. Like the IELTS-General test, the CELPIP-General test consists of four components: speaking, reading, writing, and listening.
The CELPIP test is administered by Paragon Testing Enterprises, a subsidiary of the University of British Columbia (UBC).
UPDATE: Starting in late 2023, Pearson's Test for English (PTE) Essential will also be accepted for immigration applications. More details to come.
CELPIP and Express Entry
Applications submitted to any of Canada's federal economic immigration programs are managed under the Express Entry immigration selection system.
Getting into the pool
All potential immigrants under Express Entry need to prove ability in English or French (or for extra points, both). This includes native English and French speakers, no matter where they come from or which school they went to. Express Entry is a level playing field, and every point matters as candidates vie for that all-important invitation to apply (ITA) for permanent residence.
There are different pathways to entering the pool, with Canada offering three separate programs within Express Entry. If you are not sure which program(s) you may be eligible under, see our guides:
For the purposes of entering the Express Entry pool, language criteria are set depending on which of the three programs an individual may be eligible for.
Unlike the IELTS and TEF tests, which have alternative marking systems, CELPIP test results are issued with marks from 1 to 12, exactly the same as the Canadian Language Benchmarks (CLBs). The results in the table below show the CLB required (the same as the CELPIP result required) to enter the pool per program and per language ability.
| To enter the pool* | | | | |
| --- | --- | --- | --- | --- |
| | FSWC | FSTC | CEC (NOC 0 or A) | CEC (NOC B) |
| Speaking | 7 | 5 | 7 | 5 |
| Reading | 7 | 4 | 7 | 5 |
| Writing | 7 | 4 | 7 | 5 |
| Listening | 7 | 5 | 7 | 5 |
*The above table assumes that the individual is otherwise eligible for the listed program(s). Obtaining CELPIP test results equal to or better than the results listed above does not guarantee entry to the pool.
Important thresholds
As you can see, the language criteria for entering the pool are different for different candidates, depending on the program they are eligible under. However, once in the pool all candidates are ranked using the same points system, known as the Comprehensive Ranking System, or CRS.
Candidates who entered the pool with CELPIP results equivalent to CLB 8 or below can make incremental gains in their CRS points total if they can prove improvements in their language skills having re-sat a test. However, something special can happen if you reach CLB 9, also known as 'initial advanced' level. This is because under the 'skills transferability' factors of the CRS, language ability is paired separately with education level and work experience gained outside Canada. Up to 100 CRS points are available for these combinations. These bonus points are in addition to the points received for improving language skills under the human capital factors.
Reaching CLB 9 can make or break a candidate's prospects for immigration to Canada.
To show this, let's take a hypothetical example. Stephanie is a candidate in the pool. Upon entry to the pool, she had proven English ability equivalent to CLB 8. She is 29 years old, has a Master's degree, and three years of work experience outside Canada. She does not have a job offer, a provincial nomination, or any family members living in Canada. This gave her an initial score of 387 CRS points. However, she re-took a CELPIP test and made marginal improvements across the four abilities, bringing her results to the equivalent of CLB 9 in all four. In doing so, her score increased to 469 CRS points! Such a score is typically more than enough to secure an ITA.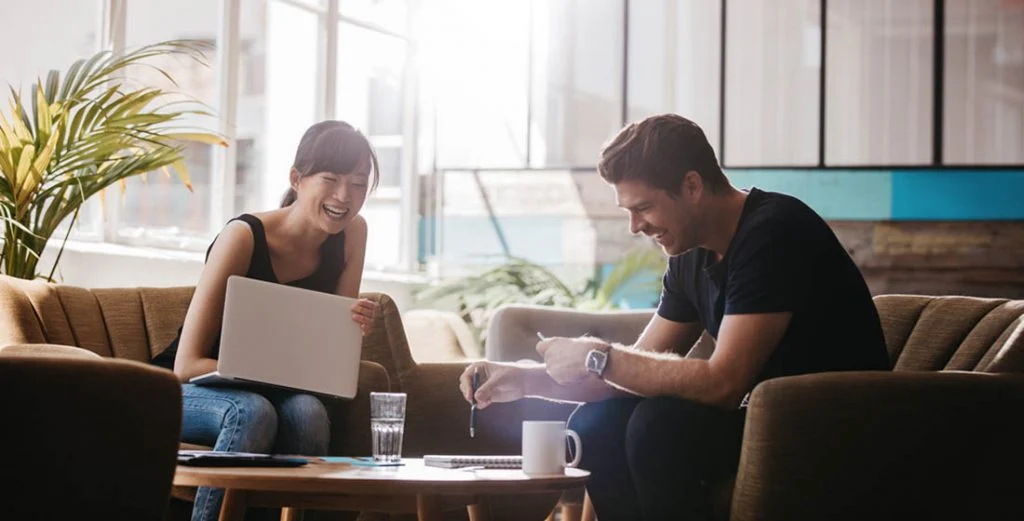 CLB 9: You can get there with a bit of help
Unlock bonus CRS points and prove that you are worthy of being invited to apply for immigration to Canada. Moving2Canada partner Gymglish offers customized English lessons suited to your needs, delivered straight to your device.
Begin your free trial
Spouse/common-law partner ability
Single candidates and candidates with an accompanying spouse or common-law partner are assessed slightly differently under the CRS. For candidates with a spouse or partner, up to 20 points are available for the spouse or partner's first language ability, with five points available for each of the four language abilities. Therefore, valuable CRS points can be obtained if the spouse or partner also sits a language test, such as CELPIP. But how many points, exactly? The table below has the answers.
| CLB level | CRS points awarded |
| --- | --- |
| 1-4 | 0 |
| 5-6 | 1 |
| 7 | 3 |
| 8 | 3 |
| 9 or higher | 5 |
NOTE: CELPIP results are considered valid by Immigration, Refugees and Citizenship Canada (IRCC) for two years from the date of issuance of the results. Once CELPIP results become invalid, the affected candidate is removed from the pool and will not be eligible to be issued an ITA for permanent residence. Therefore, candidates whose results may become invalid are encouraged to sit another test before that possibility becomes a reality.
CELPIP and other Canadian immigration programs
Express Entry is not the only way to immigrate to Canada as an economic migrant. There are also a range of Provincial Nominee Programs (PNPs), with many PNP streams managed entirely outside Express Entry. In addition, individuals and families wishing to settle in the province of Quebec are subject to different eligibility requirements. And don't forget all the investors, entrepreneurs, and self-employed people who want to make Canada home – there are programs for them too.
No matter which program is pursued, it is nearly certain that a prospective economic immigrant to Canada will need to prove language ability. How language test results affect a person's eligibility or points totals, if applicable, depends on the program or stream. Suffice to say, language is almost always a crucial factor among Canada's economic immigration programs. As such, potential applicants are encouraged to take the matter seriously, even if they are a native speaker of the language.
CELPIP or IELTS? Things to consider
Both the CELPIP and the IELTS tests assess candidates across four modules, namely speaking, reading, writing, and listening. There are, however, a number of differences between the two. Individuals who are fortunate enough to have a choice between CELPIP or IELTS should consider the following points:
Are you more comfortable on a computer, or with a pen or pencil and paper? The CELPIP test is conducted entirely on a computer, whereas the IELTS test involves the use of a pen or pencil and paper for certain modules. People with poor handwriting may have to take this difference into consideration, particularly with respect to the writing module.
Anecdotal evidence suggests that the process of sitting a CELPIP test is shorter than sitting an IELTS test, the latter sometimes taking far longer than the advertised 2 hours and 45 minutes as candidates wait to complete the speaking module.
There are more targeted online test preparation resources, such as practice tests and testimonials, for the IELTS test, as this is offered in far more international locations and has been around longer.
CELPIP test results correlate directly with CLBs, while IELTS results do not. This does not offer any inherent advantage either way, but CELPIP test results may be more easily understood in the context of Canadian immigration programs and how many points may be awarded for your English ability.
The CELPIP test has a built-in spellcheck feature. The IELTS test, given that it is not delivered on a computer, does not have this feature.
The IELTS speaking component is conducted with another person designated for this task, whereas the CELPIP speaking component is delivered on a computer.
There is a marginal difference in the fees to sit CELPIP ($280 across Canada, $215 in Manila, $285 in the USA, and $340 in Dubai) and IELTS (from $309 to $319 at locations in Canada), respectively (all quoted prices are in Canadian dollars).
If you are dissatisfied with your results, you can request a re-evaluation of your test. CELPIP gives you six months to request a re-evaluation. Generally, IELTS gives you six weeks to request a re-evaluation.
If you wish to retake the test, IELTS allows you to register for another exam as soon as you are ready. Meanwhile, CELPIP requires that you wait at least four days between tests.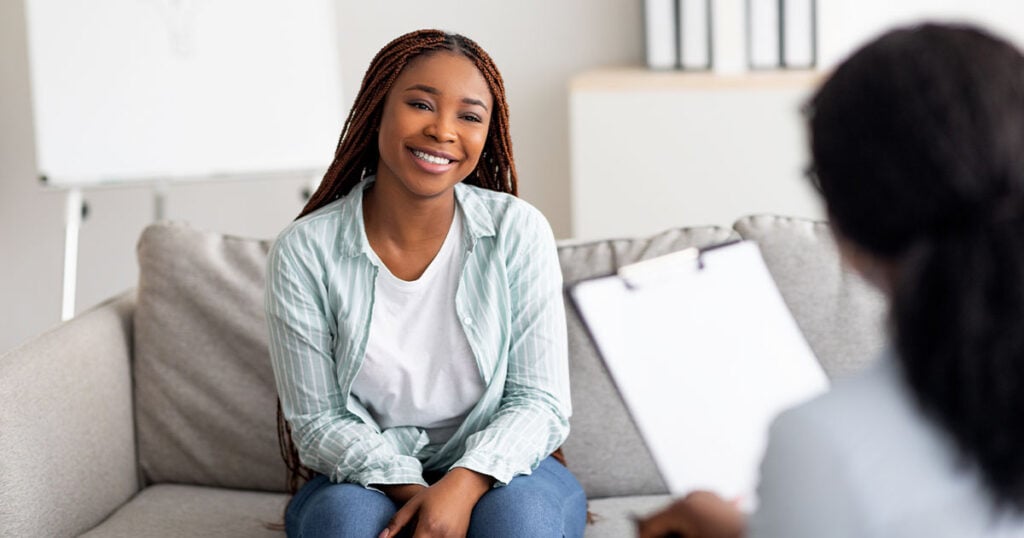 Our Partners
Get your questions answered by an expert
Speak with a regulated Canadian immigration consultant to help plan your immigration. Moving2Canada is happy to recommend a handful of exceptional consultants.
Find a consultant
Sitting a CELPIP test: an overview
The CELPIP test is a complete English language testing program that assesses general levels of competency. The test consists of the following components:
Listening (47–55 minutes)
Reading (55–60 minutes)
Writing (53–60 minutes)
Speaking (15–20 minutes)
Total test time is around three hours.
On test day, candidates should bring with them the ID they used to register. Candidates should arrive in good time before the beginning of the test.
The entire test, including the speaking component, is delivered on a computer.
If you are ready to book your CELPIP test, you can find test dates and locations here.