December 27, 2017
By Hugo O'Doherty
Throughout 2017, Canada has cemented its position of one of the most welcoming nations in the world for newcomers.
Indeed, as other nations, including the US, the UK, and Australia quickly move towards more isolationist, protectionist policies, Canada is now arguably the most welcoming destination of all. Canada is going out into the world to find workers, students, immigrants, and families who can make a positive contribution to the Canadian economy and society. The government's new multi-year immigration plan shows that Canada has every intention of continuing this positive immigration policy over the coming years.
If you are looking to move to Canada, or are already here and want to settle permanently, this Canada immigration news review of 2017 will also set the scene for what promises to be a bright future for aspiring immigrants and new arrivals.
If you are not inclined to read it in full, you can simply skip to the relevant sections of our Canada immigration news review of 2017 which are of particular interest to you.
Jump To
What you'll find on this page
Express Entry
Canada's main economic immigration system, Express Entry, went from strength to strength in 2017. Not only were more candidates invited to apply for permanent residence than ever before, but tweaks made to the system in late 2016 and June of this year have allowed a more diverse range of candidates to realize their dreams through Express Entry.
In total, 86,023 Invitations to Apply (ITAs) have been issued in 2017, dwarfing the figures for 2016 (33,782) and 2015 (31,063). This increase in ITAs was a major contributing factor in the decrease in the number of Comprehensive Ranking System (CRS) points required by candidates to receive an ITA.
Immigration, Refugees and Citizenship Canada (IRCC), the government department that oversees Express Entry, has invited certain Federal Skilled Trades Class (FSTC) candidates with CRS scores as low as 199 in program-specific draws. Provincial nominees have also benefited from program-specific draws.
For Federal Skilled Worker Class (FSWC) and Canadian Experience Class (CEC) candidates, the record low CRS threshold was 413, in a draw that took place in May. Before 2017, the record low CRS threshold was 450.
Another contributing factor that has allowed more people to succeed has been the series of improvements made to Express Entry by IRCC. Just over a year ago, changes made to Express Entry by IRCC were designed to invite more candidates based on factors such as their education level, experience, and skills, with less emphasis on whether they had a job offer in Canada. At the same time, IRCC made it easier for foreign workers in Canada to obtain CRS points for a job offer even if they did not have a Labour Market Impact Assessment (LMIA). Candidates who graduated in Canada also benefited from additional points following those changes.
IRCC made further changes to Express Entry in June, with the introduction of additional points for candidates with a sibling in Canada. Moreover, candidates with French ability are now also able to claim extra points as Canada looks to increase the number of French speakers moving to locations across the country.
Moving2Canada has partnered with renowned French language learning company Frantastique to provide personalized lessons adapted to your needs. To begin earning more CRS points and obtain that all-important ITA, sign up for Frantastique. You can also work on your English skills through our partnership with Gymglish.
Over the coming years, Express Entry will continue to be the main driver of economic immigration to Canada. Speaking at the launch of the government's immigration plan in November, Minister of Immigration Ahmed Hussen stated that "the number of skilled immigrants we select through the federal Express Entry System will grow over the next three years, which will mean that more highly skilled talent will be able to arrive in our country faster for our labour markets."
Provincial Nominee Programs
The Provincial Nominee Programs (PNPs) are another area of growth in Canada's economic immigration system. A target to settle around 55,000 new permanent residents has been set for 2018, slightly higher than the 2017 target. By 2020, the target will be 67,800 for the year.
Through the PNPs, Canadian provinces can identify and nominate people who demonstrate the ability to settle into the local labour market. Throughout 2017, provinces from coast to coast expanded and diversified their immigration programs.
An important component of the PNPs is how provinces can align a portion of their programs with Express Entry, thus allowing candidates to improve their ranking and expedite their immigration to Canada.
Perhaps the most active province over the course of the year has been Ontario. There are now three Express Entry-aligned streams within the Ontario Immigrant Nominee Program (OINP), with the Human Capital Priorities stream proving particularly popular. Other streams for candidates with French ability and candidates with trades experience in Ontario are also available.
Under a strategy rolled out in June, the OINP's removed one of the requirements for Human Capital Priorities stream, namely the requirement for candidates to have at least 400 CRS points. This exception was only for candidates with experience in one of 15 specific IT occupations. Later in the year it was revealed that IT workers made up the majority of OINP nominees this year.
British Columbia (BC) has also been looking for international talent to enter its IT/tech sector. BC launched a tech pilot program in August. Through this pilot, workers in any of 32 listed eligible occupations may be eligible to immigrate under the BC Provincial Nominee Program (BC PNP). Apart from focusing on the tech sector, the BC PNP has also continued to invite a broad range of workers, graduates, and entrepreneurs to make BC their permanent home.
Saskatchewan has also been welcoming applications under the Saskatchewan Immigrant Nominee Program (SINP). The popular SINP International Skilled Worker: Express Entry category has opened for new applications on five occasions in 2017, and the Occupations In-Demand category (not aligned with Express Entry) has opened three times. An expanded eligible occupations list was unveiled during the summer, allowing more people the opportunity to immigrate under the SINP. The new list includes occupations in business, sciences, agriculture, engineering, trades, IT, and health care.
Staying out west, Alberta recently announced that following a successful year during which all 5,500 nominations were issued, it would soon be launching two new streams, namely the Opportunity stream and an Express Entry stream, to replace most of the existing options under the Alberta Immigrant Nominee Program (AINP).
Other provinces, including the Atlantic provinces, have also been active throughout the year, bringing in newcomers through a wide variety of PNP streams.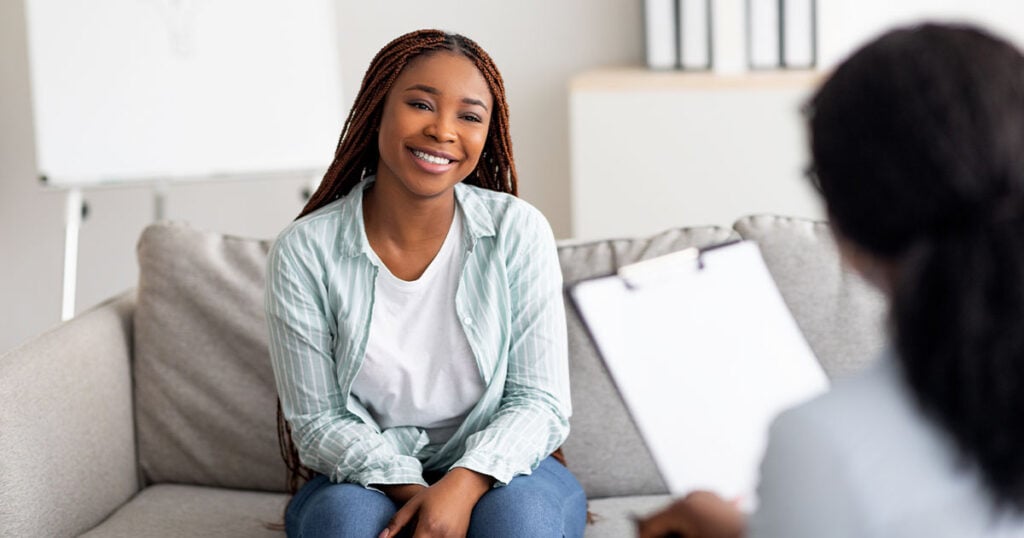 Our Partners
Get your questions answered by an expert
Speak with a regulated Canadian immigration consultant to help plan your immigration. Moving2Canada is happy to recommend a handful of exceptional consultants.
Find a consultant
Family Sponsorship
Canada's generous family sponsorship programs allow Canadian citizens and permanent residents to sponsor eligible foreign relatives. The sponsored person may be a spouse, common-law partner, parent, grandparent, or dependent child.
Over the course of 2017 the government has made great progress in coming good on its promise to reduce processing times for spouses and common-law partners seeking permanent residence from within Canada. To much media fanfare, former Minister of Immigration John McCallum announced last December that processing times would be brought to under 12 months.
Another positive development for these applicants came more recently, when in December the government renewed a work permit pilot program that allows sponsored applicants to work while awaiting news on their application.
The government has also worked on reducing the backlog of applications under the Parent and Grandparent Program, while also welcoming new applications for the program through a new lottery system introduced last winter.
International Experience Canada (IEC)"
The 2017 IEC season closed in late September. Citizens of Australia once again benefitted from the country's unlimited quota of work permits, with almost 16,000 invitations being sent across its three pools.
In the UK, demand once again exceeded supply. The effects were cushioned by a 40% increase in the quota during 2017, from 5,000 to 7,000. Some 5,569 eligible UK candidates were still awaiting an invitation by the close of the season, however.
In Ireland, there were still 1,900 working holiday spots available by the close of the IEC season. Uptake of the Young Professionals and International Co-Op permits remains low, with Irish citizens availing of only 50 spots from these two pools combined.
The first rounds of invitations for the 2018 season were sent on November 20. Citizens of Poland and Spain won't have to wait too much longer for their pools to open, as IRCC has confirmed the first round of invitations will be sent on the week beginning January 8, 2018. For a full breakdown of the latest figures, see our Working Holiday Canada News Hub.
Citizenship
Arguably the biggest single development over the course of 2017 was the passage into law of Bill C-6, amending Canada's Citizenship Act. This legislation was finally passed in June, though many of its key components only came into effect in October.
Canadian citizenship is now easier and quicker to obtain than previously. Permanent residents now need three years of residency in order to become eligible, down from four, and they can include up to one year of temporary residence in Canada (such as on a work permit or as a student) towards this requirement. These important changes reduce the waiting time for many residents of Canada to become eligible for citizenship, in many cases from four years down to two years.
Other changes mean that applicants no longer have to be physically present in Canada for 183 days in four out of the six years preceding their application, as was the case previously.
In late December, the government of Canada revealed that the number of citizenship applications submitted immediately after these changes came into effect in October increased dramatically. Whereas there was an average of just over 3,500 applications submitted per week over the sixth months prior to the changes, there were 17,500 applications in the first week following the changes, with a further 12,530 the subsequent week. Data for the final two months of the year is not available, but it is likely that the rate of applications has remained buoyant as more people look to transition to citizenship under the quicker, simpler process now being used.
The future
As Brexit looms and US President Trump's immigration rhetoric finds legislative support, Canada is moving in the opposite direction.
Foreign workers, students, and new permanent residents are turning to Canada as a place to grow their careers and raise their families, and it's easy to see why. Canada's cities and communities are, by and large, safe places with economic opportunities available to those willing to work hard. The government of Canada plans on bringing in around one million new immigrants over the next three years, with many more to arrive on work permits and study permits.
Getting help with your application
Do you need assistance in preparing a Canadian immigration application? If so, you can book a consultation with one of the trusted and experienced immigration consultants we work with at Moving2Canada.
December 27, 2017
By Hugo O'Doherty