Our Partners
Get immigration help you can trust.
Book a consultation with one of Moving2Canada's recommended Canadian immigration consultants.
Find a consultant
Be Prepared
Do you have health insurance for Canada?
Our partner, Cigna, offers international health insurance plans that give newcomers peace of mind.
Get a free quote
Tech draws are included through the Human Capital Priorities stream
To meet the need for more tech workers in Ontario, tech-specific draws take place through the Human Capital Priorities stream of the OINP. The Human Capital Priorities stream targets skilled workers in Canada's Express Entry pool. The tech draws target Express Entry candidates with experience in one of six target occupations.
Occupations eligible for Ontario's Tech Draws

Occupation Title
NOC Code
Data scientists
NOC 21211
Software engineers and designers
NOC 21231
Computer systems developers and programmers
NOC 21230
Software developers and programmers
NOC 21232
Web developers and programmers
NOC 21234
Web designers
NOC 21233
Computer and information systems managers
NOC 20012
Computer engineers (except software engineers and designers)
NOC 21311
Ontario searches for candidates in the Express Entry pool and contacts selected candidates directly through their Express Entry profile accounts. Candidates who are selected will receive a Notification of Interest (NOI), giving them 45 days to prepare and submit a complete application to the province of Ontario.
If a candidate's OINP application is approved, the candidate will receive a provincial nomination from Ontario, resulting in a 600-point increase to their Comprehensive Ranking System (CRS) score, putting them well above the cut-off required to receive an invitation to apply.
When Ontario first broached the idea of inviting tech workers to the province through the OINP, they had proposed creating a new standalone PNP stream dedicated to tech workers. Instead, Ontario has chosen to integrate the tech-specific draws into the HCP stream.
Ontario tech sector
The words 'Ontario tech sector' are invariably followed by 'boom', which in turn is often followed by 'can it last?'
The technology industry in the Greater Toronto Area, home to nearly half of Ontario's 14.8 million people, has grown by more than 50 per cent in the past five years. And according to a recent report from BMO Capital Markets, there's no sign of it slowing down anytime soon. Indeed, there are currently 241,000 tech workers in the GTA, making this the fourth-largest tech hub in North America. The Toronto tech scene is so hot that there are now more jobs by the shores of Lake Ontario than there are around the San Francisco Bay Area, home to Silicon Valley.
Once dubbed Hollywood North, Toronto is adding Silicon Valley North to its list of epithets.
But then of course, you can't have Toronto gobbling up all the tech talent, leaving none for employers and communities elsewhere in Ontario. That would be most un-Canadian.
Fortunately for newcomers, Ontario is also home to Waterloo, with thousands of tech workers coming to work in this thriving hub, many of them having previously attended the tech-minded University of Waterloo. (And if you want to study anything technology-related in Canada, please head over to our study section to learn more and get started.)
Ottawa isn't left behind either, with Canada's capital city being one of the fastest-growing tech markets in North America.
Recruitment giant Randstad recently noted: 'With a shortage of home-grown talent, tech companies of all sizes will look to foreign-trained specialists to fill the gaps; in most cases, these companies, with the support of federal and provincial governments, will need to develop bridging programs that train and provide Canadian work experience in order to allow newcomer job seekers to find work that is commensurate with their skills and qualifications.'
Lo and behold, it looks like more provinces are joining the federal government in heeding that advice. The BC PNP Tech Pilot has been operating for a couple of years now, and tech occupations have made it onto eligible occupations lists for immigration criteria in other Canadian provinces. The Ontario tech stream is not so much late to the party, but it wasn't first to show up either. In any event, employers and foreign tech workers will be glad to see the Ontario tech stream added to the Canadian immigration landscape.
Ontario tech stream: How to keep up to date
For more information about Ontario's tech-related priorities and other updates to Ontario's Provincial Nominee Program (PNP) streams, you can register for updates from Moving2Canada. Here's how to do it:
Create a Moving2Canada account.
Once you're account is created, be sure to complete the profile section. When asked which location(s) in Canada you'd consider living in, include at least one location in Ontario (ON); and when asked about your employment sector, select 'IT & Software Professional'.
If there are any further developments about Ontario's tech sector, including PNP updates, we'll keep you posted.
In the meantime, be sure to follow our PNP Live Tracker for all provincial immigration updates from across Canada.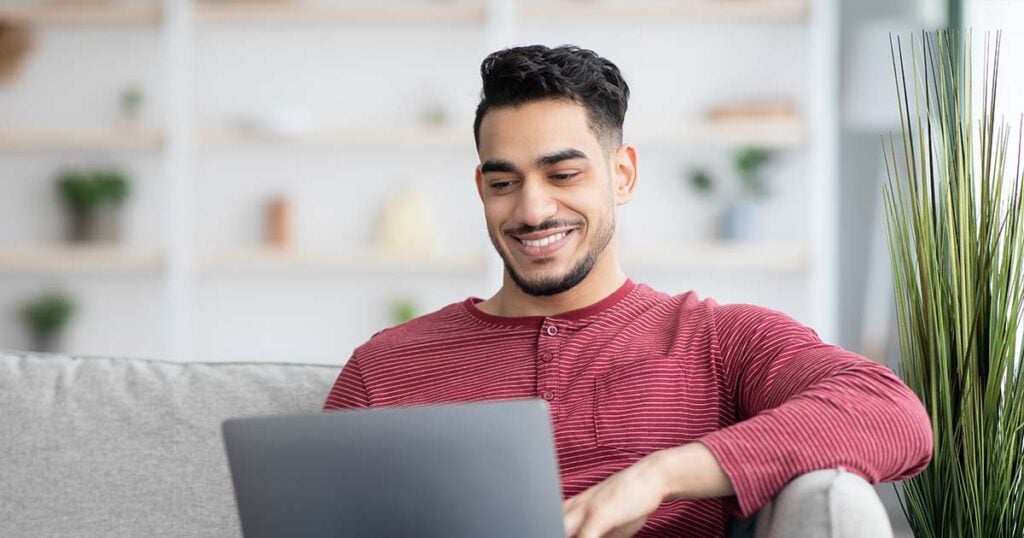 Free
Get personalized immigration help — for free!
Create a Moving2Canada account to get free immigration resources matched to your goals and profile. Find the right program, plus get access to Canadian jobs, exclusive events, and more!
Create your account