Our Partners
Get immigration help you can trust.
Book a consultation with one of Moving2Canada's recommended Canadian immigration consultants.
Find a consultant
Be Prepared
Do you have health insurance for Canada?
Our partner, Cigna, offers international health insurance plans that give newcomers peace of mind.
Get a free quote
The founder of Doherty Fultz Immigration, Cassandra Fultz, is originally from the United States. She's gone through the immigration process herself.
Cassandra understands the complexity, the stress, and the emotional importance surrounding your Canadian immigration journey, and her years of experience in the industry gives her the ability to empower you towards settling in Canada successfully.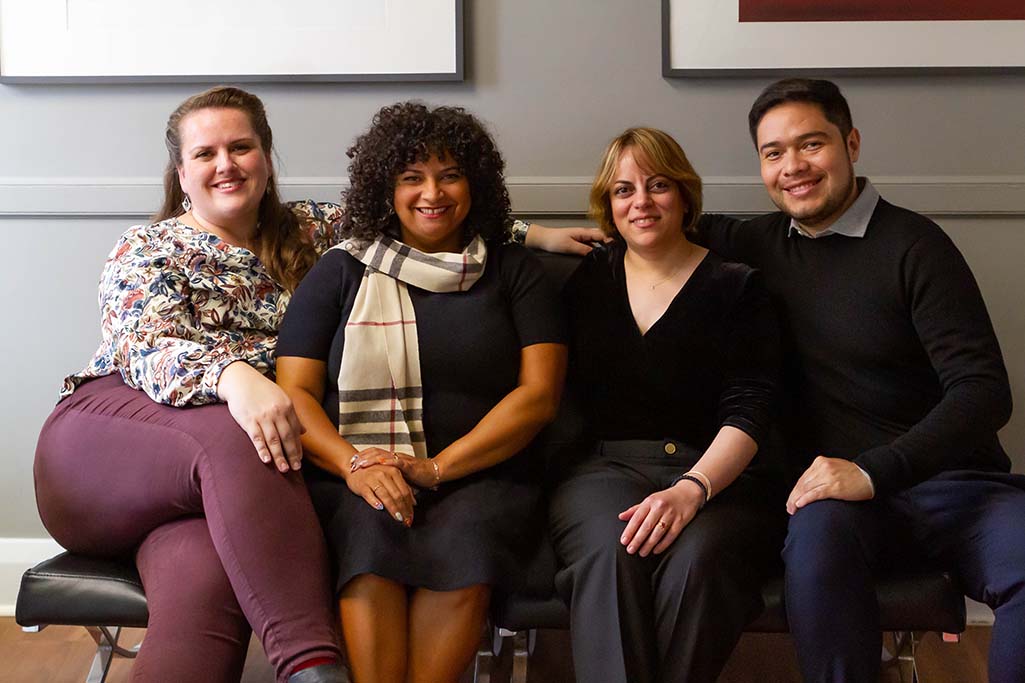 Cassandra's immigration consultancy, Doherty Fultz Immigration, offers services tailored to address Canada's comprehensive (and often confusing) range of immigration programs. Express Entry, study permits, family sponsorship, provincial nominations… you name it, Doherty Fultz has the experience needed to guide you!
Doherty Fultz Immigration has expertise across the Canadian immigration spectrum. However, they do have specialized experience in criminal inadmissibility, study permit applications, and the Ontario Immigrant Nominee Program (OINP).
Jump To
What you'll find on this page
Book a consultation
The Doherty Fultz approach to immigration consulting is simple: provide you with the concrete advice and strategies you need for your immigration process. Cassandra Fultz (R#514356) is a licensed Regulated Canadian Immigration Consultant (RCIC) and her team has more than 40 combined years of experience providing exceptional immigration services. Don't take our word for it—check out what their past clients are saying.
You can get started with Doherty Fultz Immigration by booking a consultation, or continue reading below to find out more about the other services they offer. During your consultation, Doherty Fultz will review your eligibility across a broad range of Canadian immigration options and strategize with you to determine your best way forward. Plus, Doherty Fultz will never use any scare tactics or falsehoods to pressure you into retaining their services for your complete application, as some other Canadian immigration representatives have unfortunately been known to do.
Get started with your consultation today. Consultation fees are CAD$175 for a video session with a Junior Consultant (3-5 years of experience) and CAD$250 for a video session with a Senior Consultant. In person sessions are also available for those in the Toronto area.
If you decide to retain Doherty Fultz Immigration to assist with your immigration matter within five days of your consultation appointment, the fee you have already paid will be discounted from the cost of your service.
Services: Immigration programs and services covered by Doherty Fultz
Want to get Doherty Fultz involved in your immigration application? They offer standout services to assist with a range of immigration programs. Check out your preferred immigration program below. If you're not sure where to start, we recommend booking a one-on-one consultation.
Program not listed? Contact Doherty Fultz directly to find out how they can help.
Ontario Immigrant Nominee Program (OINP)
LMIAs & Work Permits (Canadian Employers and Foreign Workers)
Citizenship Card Renewal and Replacement
Replace your Record of Landing or COPR
Criminal Rehabilitation & Temporary Resident Permits
Reviews: What are people saying about Doherty Fultz?
Cassandra Fultz and the Doherty Fultz team has been in the business for more than 12 years. During that time, they've made a lot of people very happy with their human approach to immigration consultations and their detail-oriented work on applications.
Check out these reviews from Doherty Fultz clientele. You can review the authenticity of these reviews on Doherty Fultz' Google listing.
"I was interested in gaining permanent residency in Canada but wasn't sure how to prepare my application due to some unique self- employment circumstances. Over the course of two consulting sessions with Anthony, he explained everything very clearly, filled in the details as to how the application process worked, and provided very practical tips on how to prepare my documents. Thanks to Anthony, I received an email saying my visa was is ready to be issued. Not to mention, his prices are very reasonable. Would very highly recommend." – Nick
"Anthony was very professional and has very reasonable rates. He did not try to pressure me into unnecessary services or additional costs as some firms would do. I would definitely recommend his services." – Chloe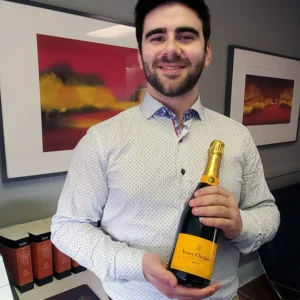 "Of course there is an overwhelming amount of information on-line, but that glut of info can obfuscate rather than clarify what is most important, and can be time-consuming to sort through.  I knew that I needed to talk to an expert to cut to the chase. A 30- minute phone consultation with Cassandra did the job. Cassandra really helped me understand how the MULTIPLE complicated processes work, and she patiently answered all of my questions." – Andrew
From their comprehensive consultations to the bottle of champagne they buy for you when your permanent resident status is confirmed (cheers!), Cassandra Fultz and her team will make you feel cared for from the moment you start your process to the moment you complete it.
How to get started with Doherty Fultz
Before committing to anything long-term, Doherty Fultz encourages you to start off with a one-on-one consultation to discuss your background and your immigration goals. Cassandra Fultz will help you to understand your immigration options so that you can be empowered to make your own decisions.