July 4, 2019
By Dane Stewart
In 2018, Canada issued a record high number of 89,800 Invitations to Apply (ITAs) and admitted more than 92,000 newcomers to Canada, all through Express Entry-aligned immigration programs.
Introduced in 2015, Express Entry is an online system used to manage immigration applications through three immigration programs: Federal Skilled Worker, Federal Skilled Trades, and Canadian Experience Class. As well, many Provincial Nominee Program streams are aligned with Express Entry.
The 2018 report showed the fourth consecutive year of growth for Express Entry, with the highest number of invitations issued on record:
The growth of Express Entry is understandable, considering Canada has recently been aiming to increase the number of immigrants admitted to the country annually. In Canada's most recent Immigration Levels Plan, the government announced plans to welcome more than 1 million new permanent residents between 2019 and 2021. With increasing quotas, it will be no surprise if the growth of Express Entry continues into the future.
Express Entry 2018 Report: What you need to know
The 2018 Express Entry Year-End Report reviews much of the available data about the associated programs, above and beyond the number of invitations and admissions we outlined above.
We've taken the time to create summaries of the biggest findings in the report. Check out the following summaries to learn more about the topics you care about most:
Be sure to keep up to date on the latest Express Entry draw information by checking back for our latest updates.
If you feel like Express Entry isn't working out for you, there are other options to come to Canada. We've put together a list of alternative pathways to move to Canada.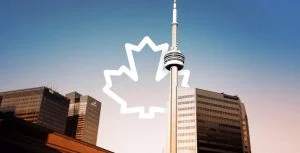 Want to come to Canada, or extend your stay?
Create a free Moving2Canada account to get our Express Entry updates to your inbox, and a copy of our Getting Started Guide!
Sign up today
July 4, 2019
By Dane Stewart