October 30, 2019
By Hugo O'Doherty
Note: The results of the Canadian election are now in. To find out how immigrants and those who want to move to Canada may be affected, visit this page.
The Liberal Party's grip on power in Ottawa is threatened by a Conservative Party that has a real chance of taking power in an election due to be held this October. What would a Conservative victory mean for Canadian immigration? If the Liberals win, would it be more of the same, or something new? And if neither major party wins a clear majority, would other political parties be able to influence Canada's immigration policy?
Let's find out!
(Because Provincial Nominee Programs are a province-led initiative, this article will focus on federal programs only. In addition, for reasons of brevity, this article will not discuss in detail the parties' stances on refugee intake and asylum seekers in Canada; instead, links to those party policies are placed at the end of the article.)
Scenario 1: The Liberals win a majority of seats
If Justin Trudeau's Liberals end up with a majority, we can expect their multi-year immigration plan to be delivered. This plan calls for Canada to admit more than one million permanent residents between 2019 and 2021, with rising targets each year. Some of these million-plus new permanent residents are already in Canada — think of all the temporary work permit holders, international students, and people with pending refugee claims — while others will be setting foot in Canada for the first time with their permanent residence secured, having applied from outside Canada.
Future immigration plans would likely scale up immigration levels even further — a government advisory body has floated 450,000 new permanent residents annually as an ideal figure to head off labour shortages arising from retiring baby boomers, comfortably more than the 330,000 or so expected to be admitted in 2019. The Liberals may not jump north of the 400,000-mark right away, but in their official platform they state their intention to "move forward with modest and responsible increases to immigration." The Liberals promise to spend $100 million in skills training for workers.
The Liberal Party platform also states that the party will make citizenship applications free if they hold power in government.
Remember, the Liberals have been in power for nearly four years now, so they've had plenty of time to change things already. Here's a quick review of what they have accomplished, and what might come next:
The Municipal Nominee Program (MNP)
During their time in office, the Liberal Government has been responsible for implementing several successful regional immigration programs that empower certain local areas to select immigrants based on their own unique needs. The success of the Atlantic Immigration Pilot Program and the potential for the new Rural and Northern Immigration Pilot are both examples of this.
Now the Liberals are poised to take this initiative even further, proposing the establishment of the Municipal Nominee Program (MNP). The MNP would enable local communities, chambers of commerce, and local labour councils to directly sponsor permanent immigrants. By granting local municipalities more control over their immigration process, the MNP could help to better match prospective immigrants with the Canadian towns and cities that need them.
Only minor details about the MNP have been released in the official Liberal platform, but expect more news to come if the Liberals clinch election victory.
Express Entry
In 2016 the Liberals gave a points boost to Express Entry candidates who had studied in Canada, while significantly reducing the points on offer for a job offer. Then in the summer of 2017, they started giving additional points to candidates with a sibling in Canada, and there was also a points boost for French speakers who want to settle outside the province of Quebec (that's right: the Liberals want more French-speaking immigrants to move to provinces other than Quebec).
The shift away from favouring candidates with a job offer and towards candidates with longer-term prospects in Canada through human capital factors such as language ability, education in Canada, and family connections has been profound; whereas the Conservative mantra on the launch of Express Entry was show me a worker who can fill a job right now, the Liberals have been much more willing to bet on the longer-term potential of newcomers and their families. A recent Express Entry report revealed that in 2018 more invited candidates got bonus points for having a sibling in Canada than for a job offer.
Under the Liberals, the number of candidates invited through Express Entry has gone up each year, as has the number approved for permanent resident status. This would likely continue with a Liberal win, which in turn may place downward pressure on the cut-off thresholds in Express Entry draws. There may be further tweaks to the points system, but don't expect wholesale changes — it has already been more than two years since the most recent changes, and if the Liberals had notions of changing the system again in a significant way, they would likely have done so by now.
Family reunification
Some couples find it difficult to spend 24 hours apart, but try 24 months.
When the Liberals came to power, it took around two years for most spousal and common-law partnership applications to meander their way like a tortoise through the clunky, outdated system they inherited. And while it's hardly a hare-like pace today, the Liberals have been busy playing Cupid by getting average processing times down to 12 months or less.
It's a major improvement, and to their credit it fulfils on a promise made in the previous electoral campaign. A Liberal win in 2019 may lead to further decreases in processing times, and more hand-holding across Canada as a result.
As for sponsorship of parents and grandparents, expect further changes to the invitation-application process, which has already been tweaked multiple times during the Liberals' tenure. The most recent effort — in which the online system timed out within minutes, resulting in confusion, heartache, and tens of thousands of still-not-reunited families — led to the kind of media coverage a government tries desperately to avoid (images of sad, confused people and screenshots of angry tweets). When the Parent and Grandparent Program rears its head again this coming winter, you can bet it will be a slightly different invitation-application process to the most recent version. Fourth time lucky.
IEC Working Holiday
The Liberals have kept the popular International Experience Canada (IEC) program for international youth ticking over nicely, with tens of thousands of temporary workers from more than 30 countries arriving each year, most of them on a Working Holiday work permit. Portugal and Luxembourg have both recently been added to the list of countries with which Canada has a youth mobility agreement, and the Recognized Organizations remain a little-known back door to Canada for some people who aren't citizens of a country that has such an agreement with Canada.
A recent evaluation of the IEC program stated that the program aligned with government priorities across many departments. As a result, don't expect any major changes to the program in the event of another Liberal majority.
Temporary Foreign Worker Program
The TFWP is an umbrella program for Canadian work permit streams that require employers to obtain a Labour Market Impact Assessment (LMIA), which entails offering the job first to Canadian citizens and permanent residents. Only if no such Canadian can be found may the employer then hire a foreign worker.
While the need for companies to go down the LMIA route waxes and wanes with the economy, the Liberals have made some significant changes to the program. Two stand out in particular:
They removed the 'four-in, four-out' rule, whereby certain foreign workers became ineligible to work in Canada for four years upon completion of four years of work in Canada.
They introduced the Global Talent Stream, through which eligible workers could get a work permit for Canada in just 10 business days. Within two years, around 40,000 workers, many of them tech workers, had arrived through the Global Talent Stream.
If the Liberals win the election, more temporary foreign workers may be able to change job in Canada without needing a new work permit. The government recently proposed a shift away from employer-specific work permits in favour of occupation-specific, meaning more workers would no longer be bound to a single employer, having the freedom to find another job within Canada, so long as it is in the same occupation.
International students
The Liberals have already introduced the Student Direct Stream (SDS), an expedited study permit processing program available to legal residents of India, China, the Philippines, Vietnam, Morocco, and Senegal. These are among the top source countries of the more than half a million international students in Canada today, a figure than continues to rise. And the Liberals have been kind to students' longer-term prospects in Canada, giving them more leeway on how and when they may apply for a post-graduation work permit, as well as bonus points for when they attempt to transition to PR through Express Entry.
Expect more of the same with a Liberal win, with potential for even more pathways to PR and potential expansion of the SDS to include more source countries.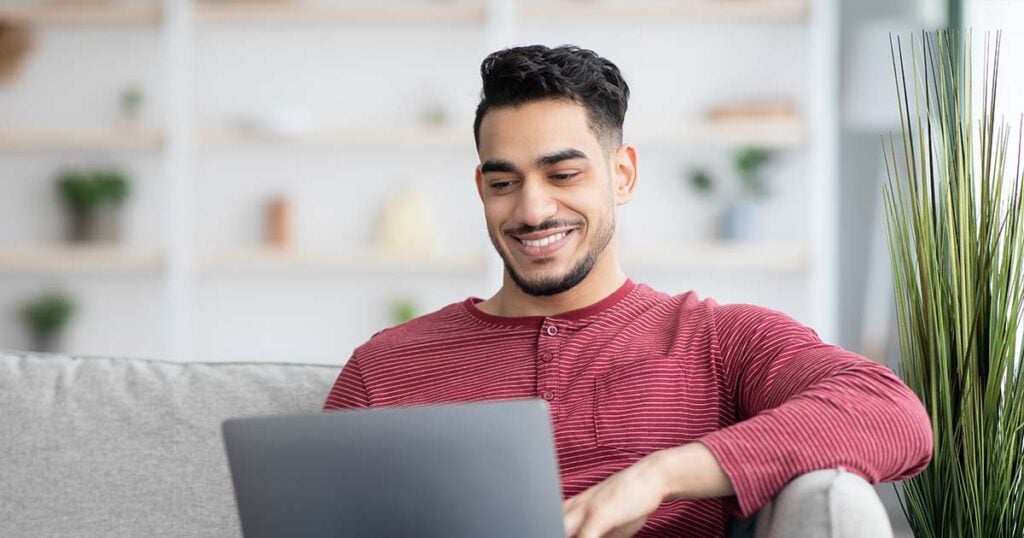 Free
Get personalized immigration help — for free!
Create a Moving2Canada account to get free immigration resources matched to your goals and profile. Find the right program, plus get access to Canadian jobs, exclusive events, and more!
Create your account
Scenario 2: The Conservatives win a majority of seats
When the Conservatives criticize the governing Liberals on immigration, it's typically for what they see as a lax approach to irregular asylum seekers arriving in Canada. Express Entry, family reunification, and other issues rarely get a mention.
The Conservative Party website states that the party will 'safeguard and emphasize economic immigration' and 'stand up for families and ensure that spouses and children can be reunited,' but there are no details on what exactly that might mean.
Tellingly, there is also a commitment to 'set immigration levels consistent with what is in Canada's best interests,' which provides wiggle room for a Conservative government to increase or (more likely) decrease or freeze existing immigration levels, rather than continue to have those levels go up, as the current government plans to do.
Express Entry
It was a Conservative government that first launched Express Entry back in January, 2015. The dual goals of admitting economic immigrants on a priority basis and slashing processing times were soon realized, but before too long the Conservatives watched from the opposition bench as the Liberals ramped up the numbers and tweaked the system.
Conservative Party Immigration critic Michelle Rempel, who would likely take over as Minister of Immigration, has previously argued that the Liberal government "has treated setting the number of immigrants allowed into Canada like an auction," without ensuring they can work in Canada.
That's the key difference: The Conservatives likely want to invite a larger share of candidates with immediate employment prospects, or a job offer, focusing on the immediate labour needs of employers and less on longer-term national goals. That may mean a change to the CRS whereby the job offer factor is weighted more heavily, as it was when the Conservatives first introduced Express Entry coming up on five years ago (600 points for a job offer back then, as opposed to 50 or 200 points today).
If such a change were to take place, it would be Conservative politics 101: Getting the private sector more involved and letting the government have a role as facilitator, rather than as the main decision-maker.
Family reunification
Family reunification was entirely absent from Conservative Immigration critic Michelle Rempel's recent swipe at the Liberal government's immigration policies. If the Conservatives take power this October, major changes to family reunification are unlikely. If anything, for spousal and common-law sponsorship they may just carry on doing in much the same way as the Liberals. Note that it was the Conservatives who introduced the open work permit scheme for sponsored persons in Canada back in 2014.
IEC Working Holiday
When previously in power, the Conservatives maintained and grew the IEC program to include more countries, larger quotas, and, in some cases, longer work permit durations. When the Conservatives overhauled other temporary work permit programs a few years ago, the IEC program was left largely untouched.
However, a new Conservative government may be sensitive to some of the unease from a cohort of Canadian workers that international youth are coming to work in Canada, often in lower-paid and labour jobs, in doing so potentially shunting Canadians out of a job (at least, that has been the perception in some quarters). A wait-and-see position may entail keeping an eye on the reciprocity rates in youth mobility agreements, which continue to show plenty of foreign youth coming to Canada, but far fewer Canadians taking the opportunity to work abroad for a year or two. If the reciprocity gap isn't closed a bit, that may place further expansion of the IEC program in jeopardy.
Temporary Foreign Worker Program
Conservative Immigration critic Michelle Rempel, the Minister-in-waiting, states that the Conservatives 'will completely revamp Canada's low skilled temporary foreign worker program to ensure that Canadians get the first crack at jobs in our country while ensuring that wage distortion and worker abuse are prevented, and also ensuring that industry groups who have a legitimate need for the program face reduced barriers.'
She adds that those entering Canada as low skilled workers 'as justified by concrete labour market data are offered a permanent path to residency' (a path that wasn't in place over a decade of Conservative rule previously, it may be noted).
Rempel added: 'We feel this reform is needed to allow those who are currently using Canada's asylum system to enter Canada for economic reasons, a clear alternative path to enter Canada that is focused on integration and self-sufficiency, and to allow our asylum system to be focused on those who are facing legitimate persecution.'
In short, the motive for revamping the Temporary Foreign Worker Program for low skilled workers is to offer an alternative route to Canada to those who would otherwise continue to arrive in the country seeking asylum.
International students
It's tricky to find much concrete information on what the Conservative Party thinks of international students. A Conservative government would likely continue to welcome hundreds of thousands of students annually, as the Liberals have done, and continue to offer them routes to settle in Canada long-term.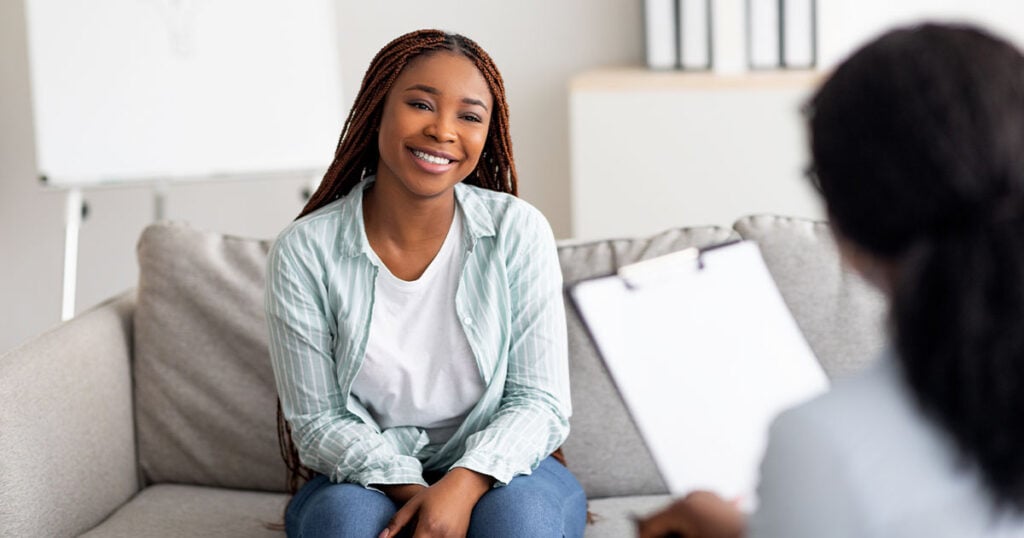 Our Partners
Get your questions answered by an expert
Speak with a regulated Canadian immigration consultant to help plan your immigration. Moving2Canada is happy to recommend a handful of exceptional consultants.
Find a consultant
Scenario 3: Neither the Liberals nor the Conservatives win a majority
At the time of writing, CBC's Poll Tracker puts the chance of no party winning a majority at around 48 percent, so this scenario is more likely than you may have thought.
If no party wins a majority, any of the following could happen. So, in order of likelihood, in the opinion of the writer:
A minority government is formed by the party that has the most seats. Legislation would be passed on a case-by-case basis, and the governing party would need the support of other MPs in order to get each piece of legislation passed. Canada most recently had minority government between 2006 and 2011.
A more formal coalition is formed between two or more parties, meaning that at least one of the smaller parties is actively involved in forming and supporting the government. Coalition government is rare in Canada, more common in provincial politics than at the federal level.
No government is formed, Parliament is dissolved, and another election takes place quickly.
If either 1 or 2 above happens, this would give at least one smaller party an opportunity to bend a larger party to its will, and immigration policy is one area where this influence could be wielded more strongly. With that in mind, let's have a quick look at the general outlook on immigration of other parties that are currently represented in Canada's Parliament:
New Democratic Party (NDP)
Family reunification is a big priority for the NDP, with a pledge to remove the cap on parents and grandparents and reduce processing times for applicants, including spouses and common-law partners. With further commitments to match economic intake with labour force needs and to resettle refugees, any NDP influence on government immigration policy would likely lead to more people coming to Canada.
Green Party
The Green Party has listed a range of goals and promises on immigration, but one that stands out is to eliminate the Temporary Foreign Worker Program and increase immigration where labour shortages are established. This can be read as favouring economic permanent residence programs over temporary programs. The Greens want to create a system to evaluate an immigrant's skills and training against the Canadian workforce.
People's Party of Canada (PPC)
The PPC, led by former Conservative Maxime Bernier, wants to bring overall immigration levels down to 150,000 annually, less than half the current level. Bernier said his party would prioritize economic immigrants, accept fewer refugees, "considerably limit" those accepted under the family reunification program and scrap the option to sponsor parents and grandparents.
Since being launched last year, the PCC has been accused of 'dog whistle' politics, attracting support from xenophobic elements of society. Bernier rejects those accusations.
Bloc Québécois
The Bloc only runs candidates in the predominantly French-speaking province of Quebec. The party aims to serve Quebec nationalist interests in Ottawa, and would likely continue to support greater devolved powers over immigration to also include family reunification and refugee intake (Quebec already has control over its own economic intake), a goal shared by the current government of Quebec.
Given the Bloc's stated goal is to take Quebec out of Canada and set up an independent country, it is highly unlikely to enter coalition. However, a decade ago the Bloc agreed to support a nascent Liberal-NDP coalition that very nearly unseated the Conservatives, showing that anything could happen in the crazy world of Canadian politics.
This article may be updated over the coming weeks and months in line with party announcements and other pre-election developments.
Party stances on immigration and refugees
Resources to help you settle in Canada:
And to obtain your Getting Started Guide, resume templates, and much more, don't forget to create your Moving2Canada profile!
October 30, 2019
By Hugo O'Doherty
Tags