December 30, 2021
By Hugo O'Doherty
Update: Since this article was first published, new information has come to light regarding Express Entry, including when and how all-program Express Entry draws may resume. This information was contained in a Government memo. The memo also forecast future CRS cut-off thresholds once all-program draws resume, processing times for federal skilled worker applications, and more. For details, refer to this more recent update.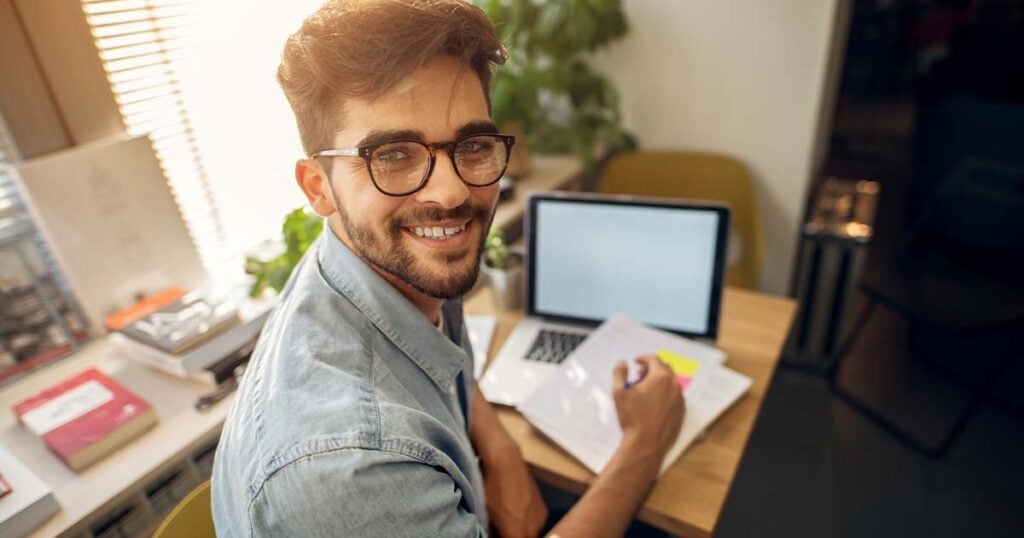 Free
Find the best immigration program for you
Take our free immigration quiz and we'll tell you the best immigration programs for you!
Take the quiz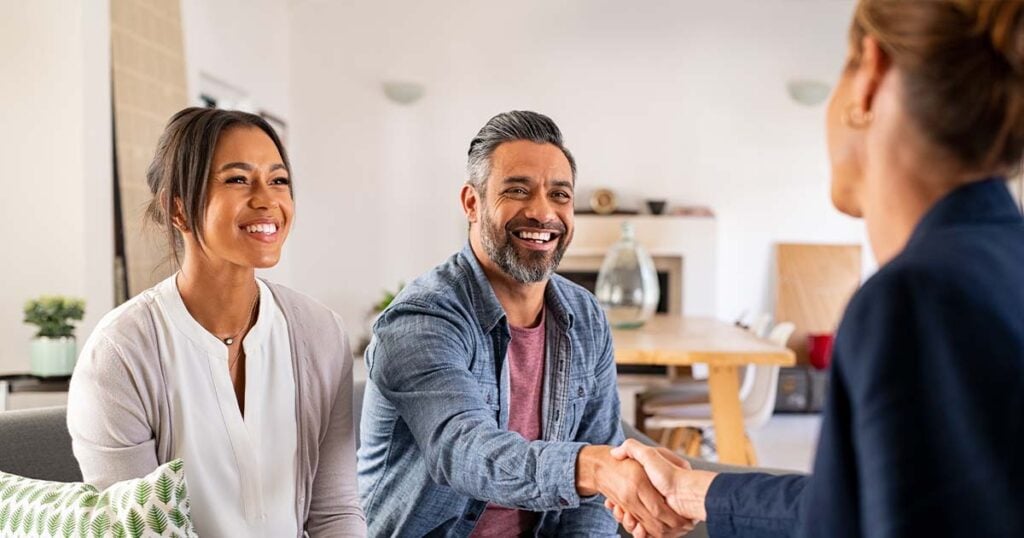 Our Partners
Get immigration help you can trust
Book a consultation with one of Moving2Canada's recommended Canadian immigration consultants. You deserve the best in the business.
Learn more
After a bumpy couple of years thanks to the COVID-19 pandemic, by the end of 2022 Canada's Express Entry immigration system may be running quite differently than it has since early 2020.
A few key factors may tilt exactly when Express Entry may change, and how, and for whose benefit. First, let's start with what we do know.
Canada has ambitious immigration targets. The country surpassed its goal to grant permanent resident status to 401,000 people in 2021, and for 2022 that goal is ticking up to 411,000. These Canadian immigration targets may increase even further when a new Canadian immigration levels plan is presented in the coming months.
Of these, more than 110,000 are set to be admitted through Express Entry, with a further 80,000 or so to be admitted through Provincial Nominee Program streams, which are often aligned with Express Entry.
We also know from a recent immigration department memo that Canada is battling a backlog of around 1.8 million immigration applications. Not all of these are related to economic immigration. But, as of late October 2021, nearly 140,000 Express Entry applications were awaiting processing.
Express Entry timelines and processing times
Backlogs caused largely by pandemic challenges meant that Express Entry processing times increased to an average of nine months in 2020, outside the six-month target. Anecdotal evidence suggests that Express Entry processing times may have swelled even further in 2021.
So, what does this mean for Express Entry candidates' journeys to new lives in Canada?
Simply put, people who have not yet taken the step to enter the Express Entry pool will find it tricky to complete the entire immigration journey in a single calendar year. That nine-month average processing time — which, remember, has likely grown even more — is from when you apply for permanent residence. Before that, you need to be invited to apply. Before that, you need to enter the Express Entry pool. And before that, you need to submit basic documentation, such as a language test result and, in most cases, an Educational Credential Assessment (more on these basic documents below). Rome wasn't built in a day, and neither is an Express Entry application. 2022 may be your year for clearing the way to Canada, before actually landing in 2023.
Candidates already in the Express Entry pool, especially those with competitive scores, may stand a better chance of obtaining permanent residence through Express Entry in 2022. (And, of course, candidates who have already been invited and are either submitting soon or undergoing processing may be confident of a decision on their application in 2022.)
But, what's a competitive score in an era of program-specific Express Entry draws anyway? Does this concept have the same meaning it once did, when you could be relatively sure of a swift invitation with a Comprehensive Ranking System (CRS) score around 470 or higher? Competitiveness is arguably a concept that only holds true when candidates are in competition with each other, and, as of the time of writing, no Federal Skilled Worker candidates have been invited for more than a year, skewing the competition completely.
When will FSW draws return?
It's the question on everyone's lips and fingertips: when will Canada start inviting Federal Skilled Worker Express Entry candidates again?
We have some indication of when all-program Express Entry draws may return.
In a recent interview widely circulated in Canadian media, Canada's new Minister of Immigration, Sean Fraser, confirmed that Canada may keep some of the temporary measures that have helped the government meet its targets for 2021. These temporary measures prioritised helping people already in Canada to transition from temporary status to permanent residence. There was the so-called "guardian angels" program for asylum seekers working in healthcare, the TR to PR programs for temporary workers and graduates, and program-specific Express Entry draws for Canadian Experience Class candidates and provincial nominees (including a massive CEC draw last February, which saw more than 27,000 candidates invited).
In the same interview, Fraser added that the government hasn't abandoned more traditional immigration streams, which he expects will pick up once the pandemic improves and restrictions ease on international borders.
Update: Since this article was first published, new information has come to light regarding Express Entry, including when and how all-program Express Entry draws may resume. This information was contained in a Government memo. The memo also forecast future CRS cut-off thresholds once all-program draws resume, processing times for federal skilled worker applications, and more. For details, refer to this more recent update.
These 'more traditional immigration streams' are believed to include the Federal Skilled Worker Program, traditionally Canada's best-known immigration program. When people around the world speak of Canada's points-based, merit-based immigration policy which has been in place for decades and contributed to the country's diversity and economic success, they're usually talking about the Federal Skilled Worker Program.
So, keep an eye on the backlogs — but also on boosters, variants, and all the other pandemic-related news items, because the Minister of Immigration has tied those together with the potential reopening of traditional immigration streams to Canada.
One of the best ways to keep track of all this stuff is to create a Moving2Canada account and sign up for our newsletter. Better yet, complete your profile after creating your account and we'll tailor our updates for you to match your immigration and career goals!
Possible changes to Express Entry in 2022
Canada's most recent budget calls for Express Entry to be 'streamlined', while just a couple of weeks ago the Prime Minister asked for new ways for students and temporary foreign workers in Canada to benefit from Express Entry. These goals are painted in broad strokes, but show the government's intent at a high level.
A return to occupation lists?
In a recent article published on Moving2Canada, regulated Canadian immigration consultant Deanne Acres-Lans mused that the government may return to prioritising certain skilled occupations, as was the case before Express Entry came into existence in 2015.
This possibility tallies with the government's intention to propose amendments to the Immigration and Refugee Protection Act (IRPR) to prioritize the selection of Express Entry candidates who better meet Canada's labour market needs.
TEER categories will replace NOC skill levels
While occupation lists are merely a possibility at this point, we can be more certain of a revamp in how occupations are structured for immigration to Canada. The government recently revealed its restructured 2021 NOC codes, which are scheduled to come into effect in late 2022.
The big news on this is that NOC skill levels will be replaced by what will be known as TEER categories, and this may affect which occupations are considered eligible for Express Entry work experience and job offers. In particular, this may affect some candidates currently leveraging work experience or job offers in NOC B occupations. If this sounds like you, our earlier article covering the NOC changes is essential reading.
Basic documents for Express Entry
If you are planning to pursue Express Entry immigration to Canada in 2022, you should be aware of a few key documents that are required for most or all Express Entry candidates to begin the process. The following documents are a smart place to start:
Language test results
Would-be candidates thinking of embarking on the Express Entry journey need to sit a recognized language test in English or French before potentially being able to enter the Express Entry pool. No test, no entry — no exceptions.
The better you perform on your test, the more points you will obtain. If you're not satisfied with your first effort, you can resit your test and aim for better results. And, you can really ramp things up by sitting tests in both English and French, especially now that Canada offers bonus points for candidates with proven French ability.
The recognized tests for English are the IELTS-General and CELPIP-General tests. While for French, the recognized tests are the TEF and the TCF.
Educational Credential Assessment
The ECA is Canada's way of assessing international education against Canadian standards Not all Express Entry candidates require an ECA, but all candidates who didn't complete their highest level of education in Canada should obtain one so that they can obtain points for education under the Express Entry CRS. Learn more about ECAs here.
Other documents, such as your valid passport, will be required to create an Express Entry profile. A fuller list of documents that may be required through the Express Entry journey is available here.
Moving2Canada recommends a handful of Canadian immigration consultants whose reputations we've verified. You can learn more about booking a consultation here.
December 30, 2021
By Hugo O'Doherty