October 26, 2023
By Shelby Thevenot
The 2024 World's Best Cities report has dubbed five Canadian cities to be among the 100 best in the world.
Toronto, Vancouver, Montreal, Ottawa, and Calgary were the cities named in the annual report by Resonance Consultancy, an advisor in tourism, real estate and economic development.
Toronto ranked the highest of all Canadian cities at #23 on the list, largely thanks to its strong economic growth fueled by immigrants. Vancouver split the list at #50 for its multiculturalism and varied activities. Montreal slid in at #60 thanks to its contibutions to culture and innovation. Ottawa made it in to the #90 spot for its highly educated population, and Calgary trailed just behind at #93 for its impressive GDP.
The 2024 World's Best Cities ranks the quality of place, reputation and competitive identity for more than 270 cities across the globe. The urban centres up for consideration had populations of more than one million people. Analysts examined the performance of each city for metrics that have demonstrated positive correlations with attracting employment, investment and/or visitors to cities. These 24 metrics are grouped into a ranking of each city's "Livability, Lovability and Prosperity."
The data is derived from methodology that analyzes key statistics, user-generated reviews, social media, and other online activity. Basically, these Canadian cities made it into the top 100 because according to the ranking system, they are among the top cities on the planet to live, visit, and invest in business.
Jump To
What you'll find on this page
Toronto #23 for welcoming immigrants
Economic growth fueled by immigration and global investment has made Toronto the top city in Canada.
Toronto is Canada's largest city and North America's second-largest financial center. Resonance calls it "the front door to a country on the hunt for new skilled immigrants." About half of Toronto's population was born outside of Canada. As of the 2021 Census, the Greater Toronto Area boasted a population of more than 6.7 million.
The impressive amount of crane operations speaks to Toronto's long-term growth potential. About 238 cranes are operating in Toronto, more than quadruple second-place Seattle's count of 51.
"All that construction is optimizing and streamlining an emergent global destination city, from the reopening of its century-old Massey Hall to the massive new Renzo Piano-designed Ontario Court of Justice that combined six older buildings under one roof," the report says.
Toronto continues to develop and make itself even more liveable. The addition of Love Park with a heart-shaped pond in Toronto's downtown is one recent example. The St. Lawrence Centre for the Arts is getting a $400-million improvement and will be Canada's first carbon-neutral theatre when it reopens in 2028.
Vancouver #50 beautiful, but pricy
From mountains to beaches and everything in between, Vancouver is truly a city unlike any other.
"With its addictive views, mild climate, and multiculturalism (it boasts the largest pan-Asian population outside of Asia), Vancouver is widely recognized as one of the most livable cities in the world (our ranking places it at #43 globally)," the report says.
Although Vancouver came in at 43 globally for liveability, overall it placed 50th in the ranking. Vancouver offers a wide variety of urban and outdoor activities, which makes it very attractive. In the next three years, Vancouver will host several sporting events including the Invictus Games, the Grey Cup, the Laver Cup international tennis tournament, and part of the FIFA World Cup. It will also host the 90th anniversary of the first International Alcoholics Anonymous convention.
However, the report also says that the high demand for tourism means the existing hotel rooms and vacation rentals are often too prohibitively priced.
Montreal #60 North America's "European gem"
Described as "Canada's laidback second city" and "North America's most European gem," Montreal is known for its unique contributions to culture and innovation.
When Harley Finkelstein, the president of Shopify, discusses why he chose Montreal as his family's new home, he says: "I don't think there's any city in the world that is more entrepreneurial than Montreal," and he goes on to emphasize the strong connection between a city's entrepreneurial spirit and its vibrant culture.
Indeed, these are not just words. By late 2024, an innovative hub called Ax-C is set to open its doors downtown, bringing together entrepreneurs, incubators, university researchers, management experts, and investors all under one roof. This collaborative space aims to reinvigorate Montreal's downtown, especially in a world where remote work has become the norm.
Montreal's global cultural influence is also on the rise, with the grand opening of Espace St-Denis in the Latin Quarter scheduled for 2025. This expansive project will not only preserve the historic Théâtre St-Denis but also create new performance spaces for the city's thriving arts scene and its restaurants, which have achieved a respectable #48 global ranking.
Furthermore, Montreal is embracing a greener and more pedestrian-friendly future. Recent funding of $22 million for 53 bike infrastructure projects, along with the decision to limit car access to many streets during the spring and fall seasons, demonstrates the city's commitment to sustainability and enhancing the quality of life for its residents.
Ottawa #90 thanks to brain gain
Ottawa, the capital of Canada, has earned a reputation as a global magnet for intellectual talent. Despite often living in the shadows of its larger city siblings, Toronto and Montreal, Ottawa's remarkable achievements have begun to capture the world's attention.
Canada's national 150th birthday celebration in 2017 served as a turning point for Ottawa, shedding light on a population that boasts an astonishing #6 global ranking for Educational Attainment. With one in four residents being immigrants, Ottawa's diverse and brainy community has become a driving force.
This influx of brainpower has given rise to nearly 2,000 knowledge-based businesses spanning industries such as cleantech, life sciences, and aerospace, among others. As a result, tens of thousands of new jobs have been created, and the city holds a #38 ranking in the global Poverty Rate index (the lower the number, the better), indicative of its thriving economy and high standard of living.
Although housing prices are on the rise like most Canadian cities, Ottawa's relatively affordable cost of living allows residents to have the financial means to explore the city's attractions. Notably, these attractions are increasingly prioritizing Indigenous reconciliation, marking a significant and long-overdue development.
The Mādahòkì Farm, meaning "share the land" in Algonquin Anishinaabe, is an agritourism venture housed within the Canadian Museum of History. It provides a platform for Indigenous communities to reconnect with the land through healing and wellness programs, as well as social enterprise endeavors.
Ottawa is also committed to enhancing its outdoor offerings, with investments in projects like the newly renovated NCC River House in the Rockcliffe area, reminiscent of the scenic beauty of Helsinki.
Additionally, efforts are underway to restore Westboro Beach to make it an attractive destination for swimming and relaxation.
Calgary #93 for resilience and quality of life
Calgary, often hailed as Canada's energy capital, is embracing change and setting its sights on a bright future, leaving behind the struggles of a beleaguered oil industry. While Toronto undoubtedly holds the title of Canada's business heart, Calgary, with its youthful population and a history forged in the oil industry, has always been the underdog in the competition for global attention.
What sets Calgary apart is its reputation as the Canadian city with the highest number of Americans per capita. In recent years, it's increasingly become the destination of choice for immigrants seeking fresh opportunities. Calgary ranks at #31 globally in GDP per Capita, far surpassing any other Canadian city, underscoring the city's ability to overcome adversity.
However, Calgary has faced its share of challenges, particularly in the wake of the COVID-19 pandemic, which exacerbated pre-existing economic hardships—this turbulent period led to high unemployment rates and a surplus of vacant downtown office spaces. In response, Calgarians turned these vacant office towers into thriving residential spaces, drawing inspiration from urban centers like Manhattan. This transformation has not only increased housing affordability but has also sparked a significant population boom. Canada's efforts to boost immigration, combined with the persistent shortage of urban housing, have contributed to this surge in population.
Calgary's dedication to revitalization is evident in various projects, such as the recently inaugurated Central Library, nestled in the thriving cultural hub of East Village. These initiatives reinforce the city's longstanding reputation for offering an exceptional quality of life, awaiting newcomers with open arms.
Calgary's residents ranked #21 globally for Educational Attainment, are known for their curiosity and engagement in a wide range of cultural and educational pursuits.
To further enhance the experience for visitors and business travelers, the city is welcoming a slew of new hotels, ensuring a comfortable and memorable stay for those exploring this resilient and ever-evolving metropolis.
How to decide which Canadian city to move to?
When you choose a destination city, you're going to want to pick somewhere you can stay long-term.
According to Resonance's research, factors such as time to commute to work, crime or housing affordability do shape people's perception when it comes to choosing a location to live within a city. However, their analysis shows that these factors have little to no relationship with the short-term performance of an urban area overall when it comes to attracting talent, tourism, or business investment.
Rather, Resonance found the factors that do influence the performance in cities include a mix that ranges from the number of Fortune 500 companies and airport connectivity to the number of nightlife and outdoor recreation experiences, to the volume of check-ins on Facebook and mentions on Instagram.
These indicators show the economic potential of a place, the quality of life for its residents, and what activities are available to make it that much more attractive and fun.
The cities named in the top 100 by Resonance are just a small sample of the many destination cities in Canada. We also wrote an article earlier this year on the Happiest Cities in Canada, which used an entirely different metric system to determine the overall happiness of the residents. Many of these cities were smaller urban centres outside of the larger cities.
At the end of the day, the best place to move will depend on the life you want to have. Are you willing to have a higher cost of living for the payoff of living in a big city, or does a slower-paced life suit you better?
To learn more about Canadian cities, check out our Destination Guides. We have specially-made
If you're interested in moving to Canada but not sure which program you may be eligible for, check your eligibility for more than 20 Canadian immigration programs by taking Moving2Canada's free Canada Immigration Quiz.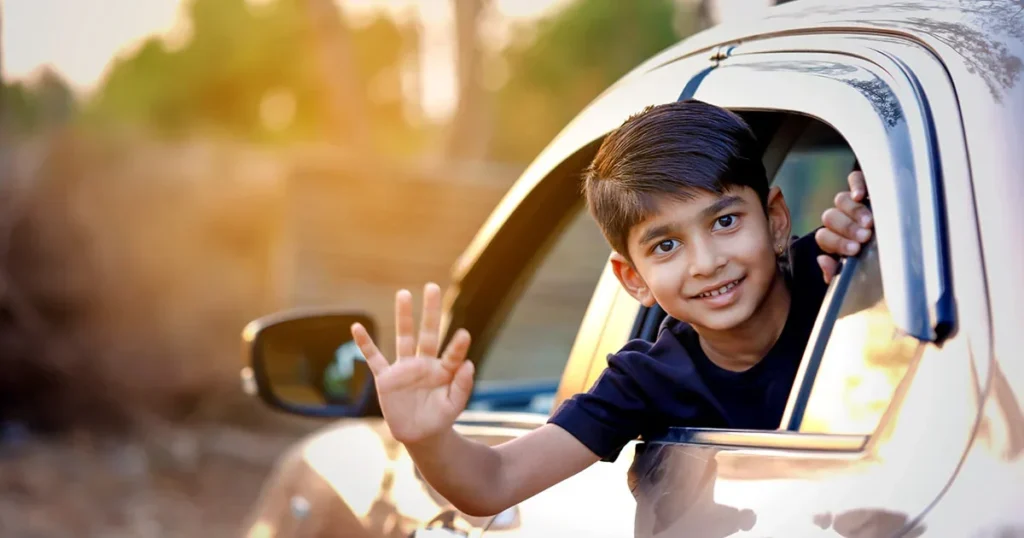 Want to know which Canadian city best meets your needs?
Create a Moving2Canada account today to get the most relevant information for your life in Canada!
Create your account today