Our Partners
Get immigration help you can trust.
Book a consultation with one of Moving2Canada's recommended Canadian immigration consultants.
Find a consultant
Be Prepared
Do you have health insurance for Canada?
Our partner, Cigna, offers international health insurance plans that give newcomers peace of mind.
Get a free quote
If you are immigrating through one of Canada's Express Entry-aligned immigration programs, you will be asked to submit police certificates as a part of your final electronic application for permanent residence (eAPR).
Police certificates are a mandatory requirement, and failure to include them can result in your application being rejected. Make sure you understand what's required for your file, before it's too late!
This page should answer all your questions about getting a police certificate for Express Entry immigration to Canada.
Jump To
What you'll find on this page
What is a police certificate?
A police certificate is a document issued by a government authority detailing a person's history of criminal offenses.
If you have no history of criminal behaviour, you have nothing to worry about as long as you submit the correct documents. If you do have a criminal record with any serious offenses, it could jeopardize your application. Serious criminal offenses can result in an applicant being refused due to criminal inadmissibility.
Depending on the country, police certificates may be called police clearance certificates, good conduct certificates, judicial record extracts, or another name.
When will IRCC ask for my police certificate?
Express Entry is a multi-step process. First, and only if you are eligible for one of the Express Entry-aligned Canadian immigration programs, you must create and submit your Express Entry profile. If your profile has a high enough score under the Comprehensive Ranking System (CRS), you will be selected from the pool and issued an Invitation to Apply (ITA) for permanent residence. The police certificate will only be requested as part of the final permanent residence application, after the ITA has been received.
After receiving an ITA, you will have 60 days to prepare and submit your PR application. However, it is recommended that you apply for your police certificates in advance of receiving an ITA, even if you don't necessarily expect to be invited soon; Express Entry draws can throw up a few surprises, such as program-specific draws that have lower a CRS cut-off threshold, so it's better to have your police certificate(s) ready to submit if or when required, rather than scrambling to meet a deadline. Having your police certificate for Express Entry ready before receiving an ITA is a winning strategy.
What police certificate(s) do I need?
You will require police certificates for any country in which you stayed for six consecutive months. Police certificates are not required for countries in which you stayed prior to the age of 18.
Police certificates are required for the main applicant, as well as any accompanying family members who are 18 years of age, or older. The process for requesting a police certificate varies by country. Please consult IRCC's webpage to learn the process for each country.
Please note that after submitting your application, IRCC's immigration officers may request additional police certificates for countries in which you stayed for less than six months. For countries that you've stayed in frequently, but never for longer than six months, you may submit a police certificate with your initial application in order to avoid the possible delay of an additional document request.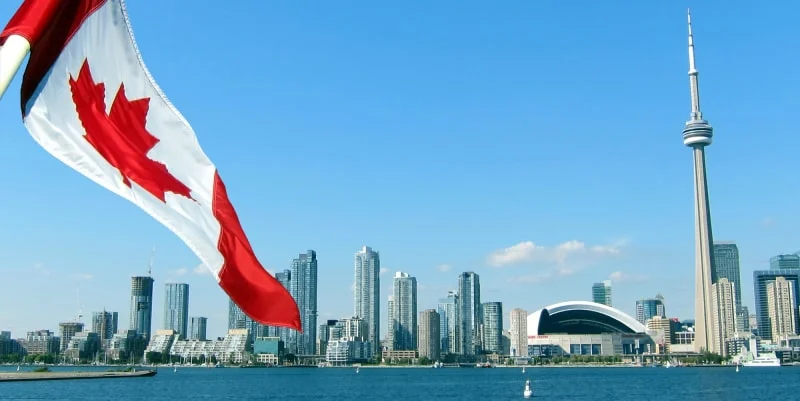 Worried you might be criminally inadmissible?
Speak with a regulated immigration consultant before you apply
Book a consultation
What exactly do I need to submit?
In order for a police certificate to be accepted, you must submit a scanned (colour) copy of the original document. Certified true copies and unauthorized copies will not be accepted. As with all Express Entry document requirements, if the police certificate is in a language other than French or English, it must be accompanied by a certified translation in either English or French.
What if I need a "request letter"?
In certain cases, countries will only issue a police certificate if a person has an official letter requesting such a certificate. In this case, simply create and submit to IRCC a document stating "I am applying from a country that requires an official request letter from Immigration, Refugees and Citizenship Canada (IRCC) to get a police certificate." After IRCC confirms the completeness of the rest of your application, they will issue you a request letter and additional time to obtain the outstanding certificates.
How long is a certificate valid for?
If the certificate is for the country where you currently live, it must have been issued within the six months prior to the date you submit your application. If the certificate is for any other country, the certificate must have been issued after the last time that you stayed in the country for six consecutive months or longer.
What if I can't get my police certificate for Express Entry before the deadline?
After receiving your ITA, you have 60 days to submit your complete permanent residence application, including your police certificate(s). Some countries will take more than 60 days to issue a police certificate. If you expect you will receive an ITA, you can apply for your police certificate in advance. However, if you are unable to get the police certificate in time, you have two options:
Option 1: You can decline your invitation. Provided your Express Entry profile is less than 12 months old, you will be returned to the pool of candidates and considered in future Express Entry draws. However, there is a risk that you may not be invited to apply in a future draw.
Option 2: You can submit your application, but instead of submitting the outstanding police certificate, you can upload documentation proving the police certificate has been requested (payment receipt, tracking number, etc.) along with a letter of explanation. In this case, IRCC immigration officers may accept these documents as a placeholder until you receive your police certificate. However, this decision is at the discretion of the IRCC officer, who may nonetheless choose to reject your application as incomplete.
If you submit an application without a required police certificate and without any placeholder documentation, then your application will almost certainly be rejected as incomplete.
If you want more information related to Canadian immigration, sign up for a Moving2Canada account. We'll send you important information related to your immigration timeline plus any relevant immigration news and updates.