Our Partners
Get immigration help you can trust.
Book a consultation with one of Moving2Canada's recommended Canadian immigration consultants.
Find a consultant
Be Prepared
Do you have health insurance for Canada?
Our partner, Cigna, offers international health insurance plans that give newcomers peace of mind.
Get a free quote
Please note that there are special biometrics policies in place during the COVID-19 pandemic. Regular rules may not apply — details are below.
COVID-19 biometrics updates
IRCC removed policy exempting certain applicants from requiring biometrics: As of February 23, 2023, Canada has removed the pandemic-era public policy exempting temporary residence applications submitted within Canada from needing to give biometrics. Temporary residence applicants will now require biometrics as per regular procedures, unless otherwise exempt.(Source: IRCC).
Biometrics for immigration to Canada
Many applicants for immigration to Canada, or for a work permit, study permit, or visitor status, are required to provide biometrics before their application may be processed and approved.
The regulations on biometrics for immigration to Canada have changed over recent months and years, so it's important to get the latest information on who needs to provide biometrics, and where.
Jump To
What you'll find on this page
Immigration, Refugees and Citizenship Canada (IRCC) states that having biometrics makes it easier for immigration and border services officers to stop individuals who pose a risk to the safety and security of Canadians. It also helps officials verify travellers' identities, makes processing applications easier and simplifies entry for legitimate travellers.
Data to be collected includes electronic fingerprints, a digital photograph, and personal details of an applicant as listed on the biographic data page of the applicant's passport or travel document.
Changes to biometrics policies during COVID-19
Immigration applicants have been struggling to complete the biometrics component of their applications during COVID-19. Applicants outside Canada are at the whim of their regional Visa Application Centre (VAC) some of which remain closed. Meanwhile, applicants inside Canada were unable to book in-person biometrics appointments for the bulk of 2020 until Service Canada re-opened to biometrics bookings in late November.
Additionally, there are two special measures in place in response to COVID-19 which directly impact biometrics policies:
#1 — Biometrics exemption for temporary resident applicants inside Canada
Canada announced that certain temporary resident applicants who are inside Canada will be exempt from the requirement to provide biometrics (Source: IRCC). This is a temporary measure introduced in response to COVID-19. The exemption includes those who are applying from within Canada:
to extend your stay as a student, worker or visitor
to restore your status as a student, worker or visitor
for a work or study permit
for a visitor visa
for a temporary resident permit
As well, this temporary measure does not apply if you are outside Canada. Those applying for permanent residence from within Canada are still required to provide biometrics (note that Service Canada locations in Canada are not yet processing biometrics and biometrics deadlines for PR applicants have been extended due to COVID-19).
#2 — Biometrics exemption for permanent resident applicants who have already submitted biometrics for a different immigration application
IRCC is introducing a new special measure for PR applicants who have already completed biometrics for a different immigration application within the past 10 years. These applicants will now be exempt from providing new biometrics with their PR application. Full details are available here.
Submitting biometrics from within Canada
Please note that there are special biometrics policies in place during the COVID-19 pandemic. Regular rules may not apply — details are here.
Normally, you need to give your fingerprints and photo (biometrics) if you're applying within Canada as a:
In-Canada submission of biometrics began in December, 2019, making it easier for applicants for immigration to Canada (or for a work permit or study permit) applying within Canada as they no longer have to leave the country to provide biometrics. This saves applicants time, money, and stress as they apply for new status in Canada.
If you are required to provide biometrics after this temporary exemption is lifted, make sure you follow all the steps to give your biometrics, including paying the biometrics fee, when you apply. Find out if you need to give biometrics.
Before you go, you need to make an appointment to give your biometrics.
Submitting biometrics from outside Canada
Please note that there are special biometrics policies in place during the COVID-19 pandemic. Regular rules may not apply — details are here.
You can go to one of these official locations to give your biometrics:
visa application centres (VACs) worldwide; or
application support centers (ASCs) in the United States and its territories.
The expanded biometrics program affects those entering Canada to work, study, or immigrate permanently. Everyone applying for a visitor visa, a work permit or study permit (except US citizens), as well as all applicants for permanent residence or refugee or asylum status will need to provide biometrics.
Biometrics for IEC
The expansion of the requirement to submit biometrics as part of the Canadian immigration process has caused some confusion and disruption, particularly among applicants for a Canadian work permit under the International Experience Canada (IEC) program. To get information about biometrics for IEC specifically, please visit this page.
Find a Visa Application Centre: locations, contact details, and updates
Applicants must first apply to come to Canada through the proper channels on Immigration, Refugee and Citizenship Canada's website or by mail, and must have received a Biometrics Instruction Letter before providing their biometrics in support of an application.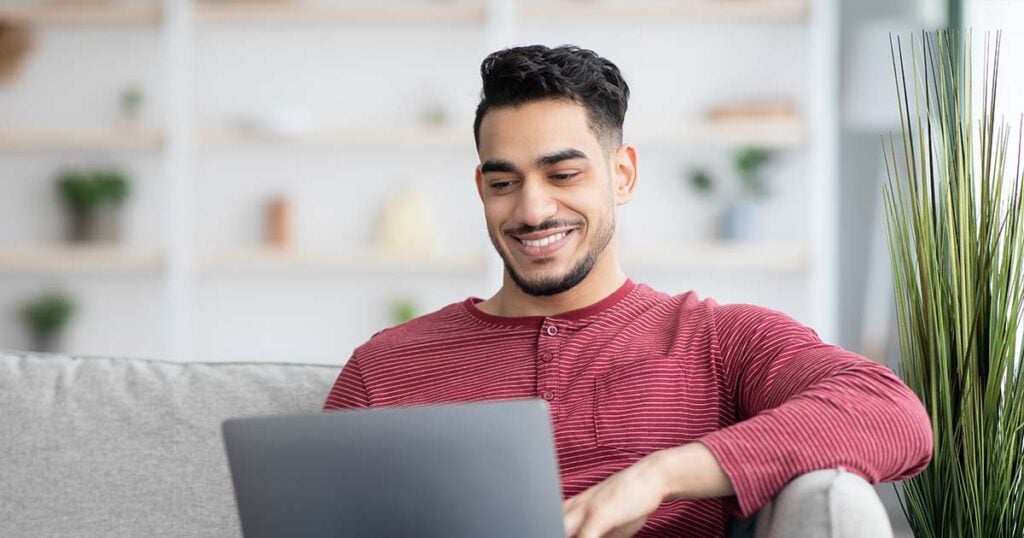 Free
Get personalized immigration help — for free!
Create a Moving2Canada account to get free immigration resources matched to your goals and profile. Find the right program, plus get access to Canadian jobs, exclusive events, and more!
Create your account
If you have recently supplied your biometrics in Canada, your biometric data will be backdated for a span of 10 ten years, so it will be a while before you may need to repeat the process. Repeat travellers to Canada only need to give their biometrics once every 10 years. However, individuals and families applying for permanent residence in Canada, including Express Entry applicants, will need to provide biometrics and pay the fee, regardless of whether biometrics were already provided to support a previous application to come to Canada.
IRCC will be able to determine whether an applicant has valid biometrics on file and will keep track of the biometric validity period.
There are some exemptions to the process:
Canadian citizens, citizenship applicants (including passport applicants), or existing permanent residents;

children under the age of 14;

applicants over the age of 79 (there is no upper age exemption for asylum claimants);

visa-exempt nationals coming to Canada as tourists who hold a valid Electronic Travel Authorisation (eTA);

heads of state and heads of government;

cabinet ministers and accredited diplomats of other countries and the United Nations, coming to Canada on official business;

US visa holders transiting through Canada;

refugee claimants or protected persons who have already provided biometrics and are applying for a study or work permit; and

temporary resident applicants who have already provided biometrics in support of a permanent resident application that is still in progress.
Canada is not the only country to have implemented measures requiring certain foreign nationals to provide biometric data before being approved for entry. More than 70 countries worldwide use biometrics in their immigration processes. Governments, including the government of Canada, generally justify such measures as a means to help keep control of potential health and security risks, and to facilitate identification procedures.
The expansion of Canada's biometrics program over 2018 and 2019 builds on existing measures. Canada currently collects biometrics from in-Canada refugee claimants and overseas refugee resettlement applicants, as well as individuals ordered removed from Canada and applying for authorisation to return, and individuals from any one of 30 specific countries applying for a temporary resident visa, work permit, or study permit.
Does it cost anything?
There will be a fee of $85 CAD for individual applicants, with families applying together at the same time paying a maximum total fee of $170 CAD. In addition, groups of three or more performing artists and their staff who apply for work permits are subject to a total fee capped at $255 CAD.
Where will this process be carried out?
There are a number of VACs set up around the world, as well as Application Support Centres in the US and, as of December 3, 2019 designated Service Canada Centres within Canada.
Primary inspection kiosks have been, or will be, set up in major Canadian airports. These kiosks automatically check your fingerprints and take your photo, running a check against the information you have already provided to ensure you are who you say you are.
If you have any questions about any aspects of the Canadian immigration process, you can book a consultation with a regulated Canadian immigration consultant who will be able to provide crucial answers and advice.
Find out if you'll need to give biometrics