Our Partners
Get immigration help you can trust.
Book a consultation with one of Moving2Canada's recommended Canadian immigration consultants.
Find a consultant
Be Prepared
Do you have health insurance for Canada?
Our partner, Cigna, offers international health insurance plans that give newcomers peace of mind.
Get a free quote
"Over 10 years of changing people's lives."
That's the motto Jenny Perez and her team of immigration specialists live by. Immigration can be cold and confusing, leaving you feeling like you're just a number. That's why Jenny and her team strive to breathe warmth and simplicity into your immigration journey, leaving you feeling like a part of the family.
Based in British Columbia, Jenny Perez (RCIC #423103) is the managing director of Perez McKenzie Immigration. Since 2009, Jenny and her team have helped newcomers like you to navigate the Canadian immigration process. Jenny is a Regulated Canadian Immigration Consultant whose consultancy is known for competence, effectiveness, and commitment to you, the client.
At Perez McKenzie Immigration, the team does not simply strive to make immigration work for you — they succeed. That's why the vast majority of Jenny's new clients come through the recommendations of previous clients. In an industry where fraud is a serious issue, there are few recommendations more trustworthy than this kind of word-of-mouth.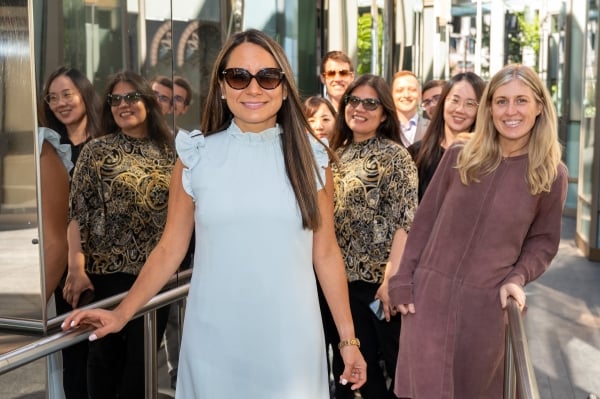 At Perez McKenzie Immigration, services are offered in both English, Spanish, and Mandarin. You can book your consultation to take place over Skype, or in-person at Perez McKenzie's Vancouver or Whistler office.
Immigration Services
Jenny Perez and the team at Perez McKenzie Immigration offer the following immigration services.
No matter your preferred program, begin by booking a consultation with Perez McKenzie. If you decide to engage Jenny's services to represent you in your permanent residence application later on, the cost of your consultation will be applied towards the consultancy fees associated with your immigration application.
Provincial Nominee Programs (PNPs)
Application Reviews (any PR application)
Labour Market Impact Assessments (LMIAs)
Humanitarian and Compassionate Grounds
Temporary Resident Permits
Criminal Rehabilitation Applications
Previously Refused Applications
Immigration Appeal Division Sponsorship Appeals
Residency Obligation Appeals
Procedural Fairness Letter Responses
A word from a Perez McKenzie client
Do you like to read reviews before you buy? So do we. Check out this testimonial from one of Jenny's recent clients. If you'd like to read more testimonials, you can find them on the Perez McKenzie website or on their Google listing.
This review is from Joe C., who successfully immigrated through Express Entry with the help of Jenny and her team (read the original review here).
"First of all, a huge thank you for the help from Perez McKenzie Immigration for over 2 years. My initial consult was in August of 2017 where Jenny gained an understanding of my circumstances and made a set of plans for my application to become a permanent resident. Jenny and her team created clear instructions as to how and what I would need to do in order to satisfy my application through Express Entry.
I was located originally in Whistler, but then moved around Canada during my application process. Jenny and her team knew my case very well and no matter where I was they were able to provide me with advice from their location with the detailed notes kept on record and by taking care to get to know me.
All applications are different. Some people can experience varying levels of stress during their application process for whatever reason and during the times of higher stress when I needed information quickly, Jenny's team were able to respond concisely & accordingly. A massive thank you to Silvana for being on the end of the telephone as well as email communication, learning about my case so she was current with what I might need. I really appreciate all your help and time taken to be in immediate contact.
Communication was prompt, information was precise and care was taken to ensure my needs were met throughout my application. Thank you again. I can't wait to cross that border as a resident!"