Be Prepared
Do you have health insurance for Canada?
Our partner, Cigna, offers international health insurance plans that give newcomers peace of mind.
Get a free quote
Be Prepared
Do you have health insurance for Canada?
Our partner, Cigna, offers international health insurance plans that give newcomers peace of mind.
Get a free quote
The accounting and finance sectors in Canada are large, multifaceted industries that have contributed significantly to the sustained employment growth seen across Canada in recent years.
Most accounting and finance jobs in Canada are located in the country's biggest cities: Toronto, Montreal, and Vancouver. In fact, Toronto is currently the second largest financial centre in North America, with the city sitting top of the class in a number of metrics, including being the most attractive centre for FinTech.
Given the size and depth of the accounting and finance sectors in Canada, it should come as no surprise that there are many opportunities. But how can newcomers to Canada access these lucrative jobs?
Much like many aspects of life in Canada as a newcomer, the better prepared you are, the greater the likelihood of you landing an accounting or finance job that you can thrive in. But what does this mean? First, it's important to recognise that many positions in the financial and accounting sectors in Canada are regulated and may require you to have your qualifications and credentials recognized before you can start to work in your new home — more about that below.
In addition, finance and accounting jobs in Canada are quite competitive and you need to make sure you prepare properly for interviews and, if possible, network in advance of any application you make — again, more on that later.
Finally, you will need to know where to look for the accounting and finance jobs you may wish to apply for, right? To assist in this respect,
Moving2Canada's sister company, Outpost Recruitment, specializes in placing international talent in Canada. Outpost Recruitment focuses primarily on construction and engineering roles, but as employment experts for newcomers to Canada, they have selected a number of trusted recruitment partners to help newcomers with a background in accounting and finance land a great job in Canada. By filling out the form below, we may be able to match you with one of those partners, who can then help you make an immediate impact in your career here in Canada.
Jump To
What you'll find on this page
Canadian finance and accounting job credentials for foreigners
Are balanced books something you dream about at night? Do you believe that the only absolute truth lies with numbers on a spreadsheet? More importantly, are you currently working in an accounting or finance role in your home country and considering a move to Canada? If so, then you need to make sure you've got all the details needed to ensure a smooth transition to an accounting career in Canada. Top of this list is credential recognition.
The good news about working in Canada as an accountant or in finance is that there are many lucrative positions that will further your career. The bad news is that accounting and some finance roles (particularly those with auditing responsibilities) are regulated occupations and, as a result, require foreign qualification recognition before you can commence working in these occupations in Canada. The foreign qualification recognition process depends on your occupation and the province where you intend to work. 
For instance, if you want to be an accountant in Ontario, then you can either obtain your foreign qualification recognition through the Chartered Professional Accountants of Ontario (CPA) or the Public Accountants Council for the Province of Ontario. However, if you wanted to pursue a position as a financial officer in Alberta, you won't need to have your qualifications recognised.
It's important to note that having your qualifications recognised and obtaining a licence to practise your occupation in Canada can take time, money, and effort. On some occasions it can take a year or more, and could cost several thousand dollars to obtain a licence, but it really depends on the province you are hoping to work in, as well as your occupation. Nonetheless, if you are committed to pursuing your career as an accountant or financier in Canada then you should be able to navigate this obstacle and eventually make great progress in your accounting or finance career in Canada.
You can learn more about foreign credentials and qualification recognition in Canada here, while this helpful tool can pinpoint regulatory body responsible for your foreign qualification recognition.
Provincial Accounting Credential Recognition Bodies in Canada
Category/Stream
Aligned with EE?
Job Offer Required?
Recent update
Current Status
Express Entry
Yes
No
Sept 14: 142 candidates invited with CRS of at least 301 points, and who may be eligible for the Family connection and primary occupation in demand stream.
Open (candidates must receive invitation before applying)
Accelerated Tech Pathway
Yes
Yes, unless already working in Alberta
Program launched — details here.
Open
Opportunity Stream
No
Yes
June 10, 2023: Approx. 645 applications are queued for processing and AINP staff are assessing applications received before June 10, 2023.
Open
Graduate Entrepreneur Stream
No
No
Feb 16, 2022: Renamed as the Graduate Entrepreneur Stream (formerly the International Graduate Entrepreneur Stream). Eligibility criteria has not changed.
Open
Foreign Graduate Entrepreneur Stream
No
No
Feb 16, 2022: Renamed the Foreign Graduate Entrepreneur Stream (formerly known as the Foreign Graduate Start-up Visa)
Eligibility criteria has not changed
Open (accepting EOIs)
Farm Stream
No
No
Feb 16, 2022: Renamed the Farm Stream (formerly The Self-Employed Farmer Stream). Eligibility criteria did not change.
Open
Rural Entrepreneur Stream
No
No
Feb 16, 2022: New stream launched
Open
Rural Renewal Stream
No
Yes
Feb 16, 2022: New stream launched
Open
Applications and interview advice for finance and accounting roles in Canada
Does your finance or accounting resume read like this? Maintained bookkeeping and other financial records. Or maybe it reads like this: Handled multiple business streams at once and affiliated companies.
If so, it's time to turn your resume into a document that shines. To do that, make it speak in terms of situations faced, actions taken, and what those actions achieved for the company in terms of KPIs. Here we go:
Solely responsible for managing the corporate accounts of all aeronautical clients at our firm. By introducing a consolidated, efficient set of guidelines for accounting clerical staff  and ensuring adoption, time spent on internal reporting was reduced by 40 percent within one year, while enhancing the quality and value of reports.
Doesn't this looks more like a smart accountant or innovative financial expert, ready to solve problems for a Canadian business? Now, please don't copy the above example into your resume. Instead, review every single bullet point of your resume and re-evaluate it according to this formula:
Problem/Situation >> Action taken >> Results/Achievement
Then make the necessary changes (and believe us when we say those changes are necessary).
When you take this advice on board, then you should expect to land an interview for an accounting or finance opening sooner rather than later. When you do, it's important to make sure that you're as prepared as possible. To achieve this goal we recommend that you follow these top five tips:
Be concise with your answers. Highlight your achievements but don't ramble. Use your resume as a reference point.
Ensure that you research the company you are interviewing for thoroughly. Show the manager or hiring manager that you've undertaken the necessary research about the company, but don't show off.
When you're asked "why do you want to work for us?", make sure you don't talk about what you want. First, talk about their needs. 
When it comes time to list the attractive and unattractive aspects of the job description, list three or more attractive factors (for example: exciting opportunity, salary, remote working opportunities) and only one minor unattractive factor.
Refer to past experiences that show you've had success in solving previous employer problems that may be similar to those of the prospective employer.
These are just some of the tips that will help you ace an interview.
Toronto: Canada's financial and accounting hub
As well as being home to the reigning NBA champions (Go Raptors!) and boasting one of the most diverse and multicultural populations in all of North America, Toronto is also one of the continent's most important financial hubs. So, if you're looking to further your career in the finance or accounting sectors in Canada, then Toronto should be close to the top of your Canadian destination wish-list. But what makes Toronto such an attractive proposition for newcomers with a background in finance or accounting?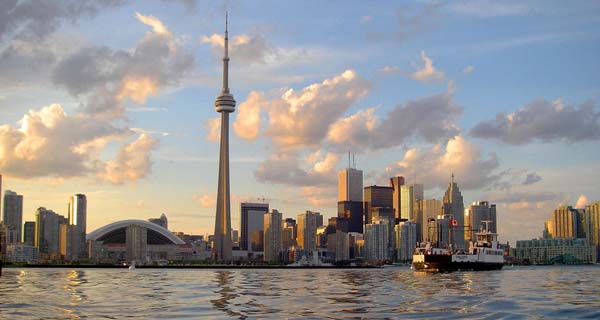 First of all, Toronto benefits from its location. As Brexit continues to confound and stymie Britain's social and economic potential, and with the United States lurching from one volatile political scandal to the next, it should come as no surprise that Canada, and Toronto as its primary financial hub, is benefitting. Canada was recently deemed the most stable banking system of all G7 countries, and Toronto is a big reason for this upturn. A recent report found that Toronto is the most attractive city in North America for FinTech, and between 2013 and 2018 the city was the fastest-growing technology market in North America, with an increase of approximately 54 percent, or 80,000 new jobs. 
Similarly, at 8.3 percent in 2018, the percentage of Torontonians (many of whom are newcomers) working in the financial sector versus total employment numbers in the city was higher than London (6.5 percent) and New York (6.4 percent). Moreover, accounting graduates will be pleased to hear that Toronto is home to the headquarters of the so-called 'big five' Canadian banks, all of which are in the world's top 40 banking institutions.
Finally, accounting and finance salaries in Toronto are among the highest in Canada, meaning that there is ample opportunities for accountants and financial specialists to earn very competitive salaries for their work. More on that below.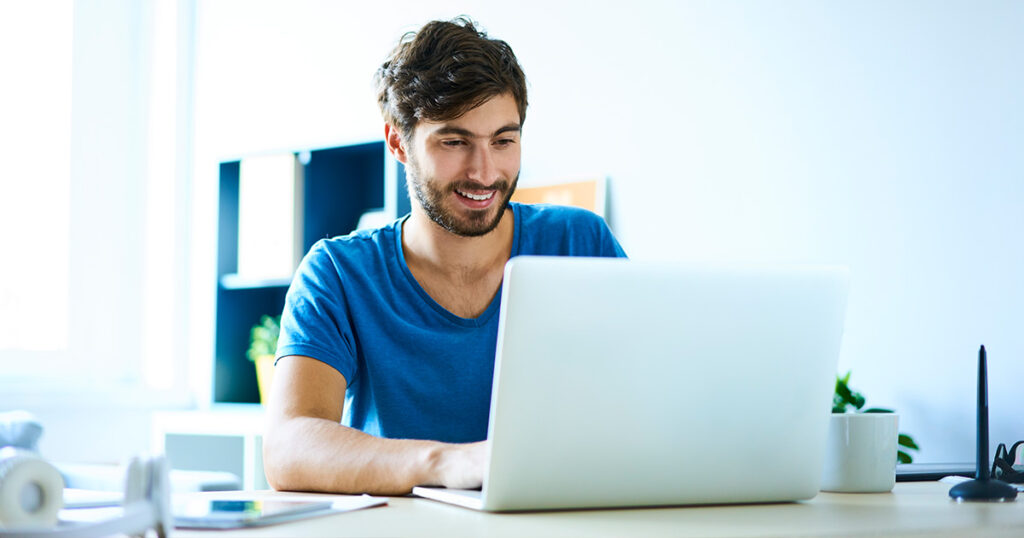 Want to get a head start on your career in Canada?
Create a free Moving2Canada account to get the latest employment tips and updates today.
Create your account
Show me the money
While there is much more to a successful career than the amount of zeros in your bank account each fortnight, the reality is that money matters. On top of the fact that career progression is often measured by your salary expectations, it's important to remember that newcomers to Canada should have a decent idea of how much they can expect to earn before deciding if Canada is the country where they should set up base. So, what's an average salary for an accountant and finance professional in Canada? Let's start with accountants.
According to Neuvoo, the average annual salary for an accountant in Canada in 2020 was approximately $57,500. Entry level positions start at $34,013 per year while most experienced workers make up to $87,500 or more per year. In terms of the provincial breakdown of Canadian salaries the most lucrative opportunities were in Northwest Territories ($118,188 per year), Alberta ($69,984), and Saskatchewan ($63,438). This may seem surprising given that Canada's accounting hubs are located in Toronto, Montreal, Vancouver, and Calgary, but the sheer volume of entry-level and recent-graduate positions is likely a factor in keeping average wage points lower in certain locations.
When it comes to finance roles in Canada, the average salary is slightly higher at $71,253. Neuvoo indicates that entry level positions start at $29,250 per year while most experienced workers make up to $121,131 per year — that's quite the career progression. Unlike accountants, finance roles in this metric include a wider range of positions such as financial analysts, financial managers, and financial directors. Again, Northwest Territories ($78,995), Saskatchewan ($90,000), and Alberta ($95,849) lead the way in terms of provinces with the highest average salaries for finance roles, but they are also joined by Ontario, which has an average salary of $85,298 for financial roles.
Finally, there is some good news for newcomers to Canada with a finance background this year as Robert Walters Recruitment has recently said that regulatory, risk, and internal audit jobs all increased in Toronto financial services firms in 2020. The company also predicts strong demand for finance staff in Canada in the year to come, particularly at the junior level after.
Immigration options for accounting and finance professionals in Canada
There are many quick and efficient options available to accountants and finance specialists when it comes to moving to Canada, particularly younger professionals with some work experience, strong English or French ability, and a high level of education. Workers in finance and accounting often score particularly well for their education when it comes to immigration to Canada.
The smoothest  immigration pathway might be through the Express Entry system, but other options are available, most notably through the Provincial Nomination Program (PNP). Successful Express Entry applicants can be living and working in Canada in just a few months — a far cry from the months or years of waiting you might face if attempting to work in the United States. More to the point: Canada also provides clear pathways to permanent residence, plus work and study permits for family members from the get-go!
If Express Entry isn't the right Canadian immigration option for your situation, there could be a good PNP fit. Provinces use these programs to nominate people for permanent residence based on local needs. Finance professionals are well-positioned to immigrate to Canada through a PNP. Our PNP Live Tracker includes a tool that helps you to identify potential PNP options for you.
If you want to move to Canada sooner, there may be an opportunity to get a temporary work permit. This may be achieved through any of:
International Experience Canada (IEC, which includes the working holiday program). This program is open to younger people from more than 30 countries. Applicants can get an open work permit (no job offer required!) for up to 12 or 24 months, depending on their citizenship.
An Intra-Company Transfer, if your current employer also has an office or affiliate in Canada.
With the help of an employer in Canada and a valid job offer, it may be possible to obtain a Labour Market Impact Assessment (LMIA), allowing you to get a work permit for Canada.
These are some of the most common ways for finance professionals and accountants to immigrate to Canada, but there may be other options based on your circumstances. Visit our complete immigration guide to learn more about those.
Make sure to check out our Employment section for further info on tips and advice for landing an accounting or finance job in Canada.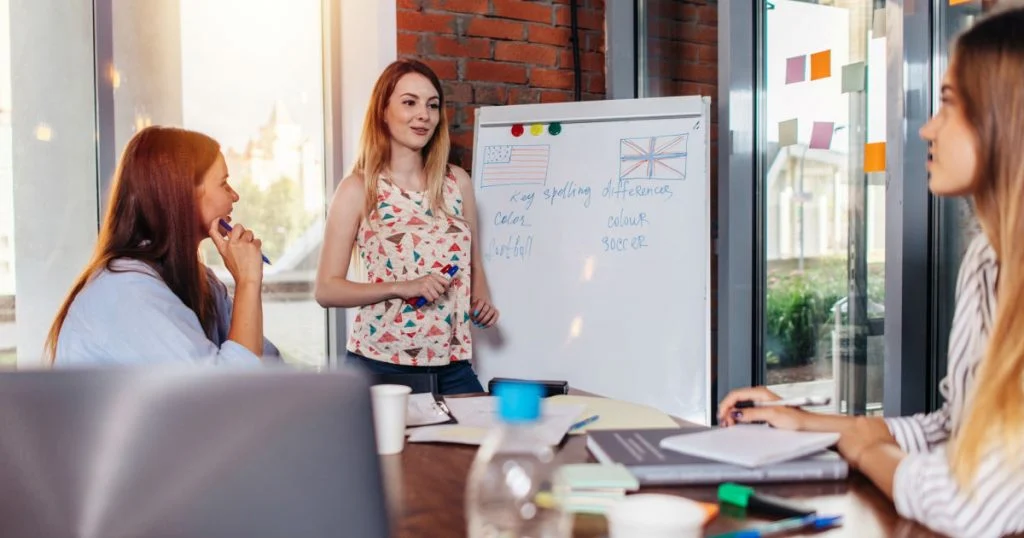 Let your job search soar with Moving2Canada's help
Create a Moving2Canada account to get job postings, advice, and a copy of our FREE Getting Started Guide magazine!
Find out more