Be Prepared
Do you have health insurance for Canada?
Our partner, Cigna, offers international health insurance plans that give newcomers peace of mind.
Get a free quote
Be Prepared
Do you have health insurance for Canada?
Our partner, Cigna, offers international health insurance plans that give newcomers peace of mind.
Get a free quote
These days, it can feel a little inaccurate to write exclusively about tech jobs in Canada without also recognizing their overall impact in the wider economy.
After all, the proliferation of digital workplace strategies now extends to almost all employment sectors and, as a result, means that in the 2020s nearly every job is a tech job.
From banking, marketing, and finance to journalism, medicine, and education, digital strategies are integral to the overall success of projects across the Canadian economy, and this trend will only increase as we enter the 2020s. But what does this mean for newcomers looking to achieve their potential in Canada's tech sector in the months and years to come? And how can potential immigrants access these new IT and tech jobs in Canada, even if they are not yet in Canada themselves?
Given the size and depth of the tech sector in Canada, it should come as no surprise that there are many opportunities for candidates. There are ample opportunities for those with tech backgrounds to develop their career significantly in Canada. From UX designers in Montreal and cloud computing specialists in Ottawa to software developers in Kitchener-Waterloo, and much more besides, there is no reason why you can't progress your career in the tech sector in Canada soon after arriving. Moreover, you don't necessarily need to live or work in downtown Toronto or Vancouver to thrive here in Canada – though those are options too, of course.
Much like many aspects of life as a newcomer, the better prepared you are, the greater the likelihood you have of landing a tech job in Canada that you can thrive in.
Jump To
What you'll find on this page
Why should tech professionals choose Canada?
The tech industry in Canada is booming, and this trend looks set to continue well into the next decade. In 2019, four Canadian cities (Toronto, Vancouver, Montreal, and Ottawa) were voted in the top 20 of technology markets in North America. While Canada's largest city, Toronto, polled in third position, it also experienced a net "brain-gain" of almost 58,000 jobs in the tech sector between 2013 and 2018. That said, the tech landscape in Canada hasn't always been this attractive, so let's look at how this change came about that now sees thousands of tech professionals each year arriving in Canada to build their careers.
Canada's tolerant and inclusive immigration policies including the popular Global Talent Stream, has helped shine a new light on Canada as viable destination for both tech companies looking to relocate or expand their operations and individuals seeking the best tech opportunities in their chosen field. And the numbers support this. Toronto, Vancouver, and Montreal regularly make best-of lists naming the top cities for tech innovation and finding talent in North America and globally.
Canada' surge as a tech leader in recent years was not an accident. A comprehensive Innovation and Skills Plan, begun in 2017, helped to make Canada a country focused on creating an environment where world-class innovation and cutting-edge technology can flourish. A key tenet of this plan was to encourage businesses to invest in innovative technology industries, and so far it seems to be working.
In July 2017, the government launched a new $1.26 billion Strategic Innovation Fund available to all sectors designed to encourage growth, development, and commercialization of products and services, which, by nature, includes accompanying and developing technologies. While, in 2018, IDC Canada estimated that the Canadian Internet of Things (aka tech built into everyday things in our life) was worth more than CAD $6.5 billion alone. The sheer scale of this figure points to how integrated tech and digital systems are in almost all aspects of our everyday lives today. With Canada's tech sector on an upward trajectory, it should come as no surprise that there are many opportunities available, but where are these jobs located?
Where are the tech jobs in Canada?
In a country the size of Canada, and in a sector as a diverse and multifaceted as tech, it can be challenging to distill just three tech hubs where a newcomer like you could achieve career satisfaction. So, while we focus on three of the most dynamic cities in Canada for all jobs tech-related, it is important to remember that there are many other locations across the country where you could find the tech job of your dreams.
User Experience (UX) designer jobs in Montreal
Buoyed by favourable tax incentives, a growing number of highly-skilled tech graduates, and a reputation for expertise in the areas of artificial intelligence (AI) and machine learning, Montreal, Quebec is quickly ascending the North American tech hub totem pole. Montreal saw an almost 30 percent increase in total tech degrees between 2012 and 2018, increasing employment growth to an impressive 130,200 tech-related jobs in Montreal, including Software Developers & Programmers, Computer Support, Database & Systems, and Computer & Information Systems Managers.
Montreal is home to video game development and visual effects heavy hitters of the calibre of Ubisoft and Atomic Fiction, both industries where UX designers are in high demand. Median salaries for UX designers in Montreal are around $55,000 CAD per year – slightly above the national median, with potential for your salary to shoot up over time.
Learn more about UX designer jobs in Montreal.
Software developer jobs in Waterloo
Waterloo, Ontario has been capitalizing on its proximity to Toronto to develop an energetic tech sector, helped by the arrival of talent from around the world. Companies large and small have a presence in the Waterloo area, and the University of Waterloo, the eighth-largest university in Canada, is also home to the Institute for Quantum Computing. Average salaries for software developers in Waterloo tend to be slightly lower than in Toronto, but once affordability and the cost of living is taken into account, you may end up with more disposable income than your friends down Route 97. As of 2019, the government of Ontario has begun targeting tech workers for settlement through its Ontario Immigrant Nominee Program.
Learn more about software developer jobs in the Waterloo region.
Cloud architect jobs in Vancouver
Vancouver, British Columbia is home to one of the most flourishing tech sectors not only in Canada, but across all of North America. Vancouver's tech ecosystem has changed constantly over the past decade. The city is surging quickly becoming a global leader in blockchain, health and life sciences, AR and VR, cleantech, and gaming. In the past ten years, the number of skilled tech workers in British Columbia grew by 27 percent. One of the driving factors behind this growth has been the consistency of the B.C. government, which provided United States tech companies further incentives for opening offices in Canada and integrated a tech pilot into its BC Provincial Nominee Program, with invitations issued weekly to eligible tech workers. This has helped local businesses and foreign workers alike, especially with a simultaneous light tightening of the H-1B visa program for skilled foreign workers in the United States.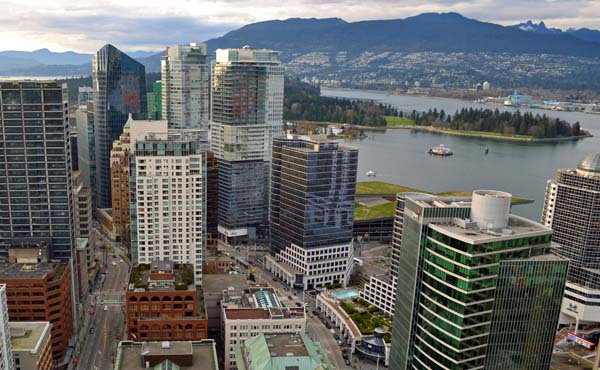 British Columbia's tech workforce is the fastest growing in Canada, with more than 150,000 people employed in technology. The average salaries for cloud architects in Vancouver tend to be in line with the rest of Canada.
Learn more about cloud architect jobs in Vancouver.
Applications and interview advice for tech roles in Canada
Does your web developer resume read like this? Responsible for coding design and layout of client's marketing website. Or maybe it goes something like this: Created a pristine website using standard HTML/CSS practices.
If so, it's time to turn your resume into a document that shines. To do that, make it speak in terms of situations faced, actions taken, and what those actions achieved for the company in terms of KPIs. Here we go:
Solely responsible for writing code and creating a website using the best HTML logic that generated usable leads for my client. By working closely with a team of junior web developers and UX designers, I was able to communicate clearly the purpose of this project. My designs contributed to a 58% increase in digital sales in 2019.
Doesn't this looks more like a driven and skilled tech expert, ready to solve problems for an exciting company in Canada? Now, please don't copy the above example into your resume. Instead, review every single bullet point of your resume and re-evaluate it according to this formula:
Problem/Situation >> Action taken >> Results/Achievement
Then make the necessary changes (and believe us when we say those changes are necessary).
When you take this advice on board, then you should expect to land an interview for a tech opening sooner rather than later. When you do, it's important to make sure that you're as prepared as possible. To achieve this goal we recommend that you follow these top five tips:
Be concise with your answers. Highlight your achievements but don't ramble. Use your resume as a reference point.
Ensure that you research the company you are interviewing for thoroughly. Show the manager or hiring manager that you've undertaken the necessary research about the company, but don't show off.
When you're asked "why do you want to work for us?" (and trust us, you will be), make sure you don't talk about what you want, first talk about their needs.
When it comes time to list the attractive and unattractive aspects of the job description, list three or more attractive factors (exciting opportunity, salary, and remote working opportunities), and only one minor unattractive factor.
Refer to past experiences that show you've had success in solving previous employer problems that may be similar to those of the prospective employer.
These are just some of the tips that will help you ace an interview. For many more, why not have a look at our comprehensive interview guide?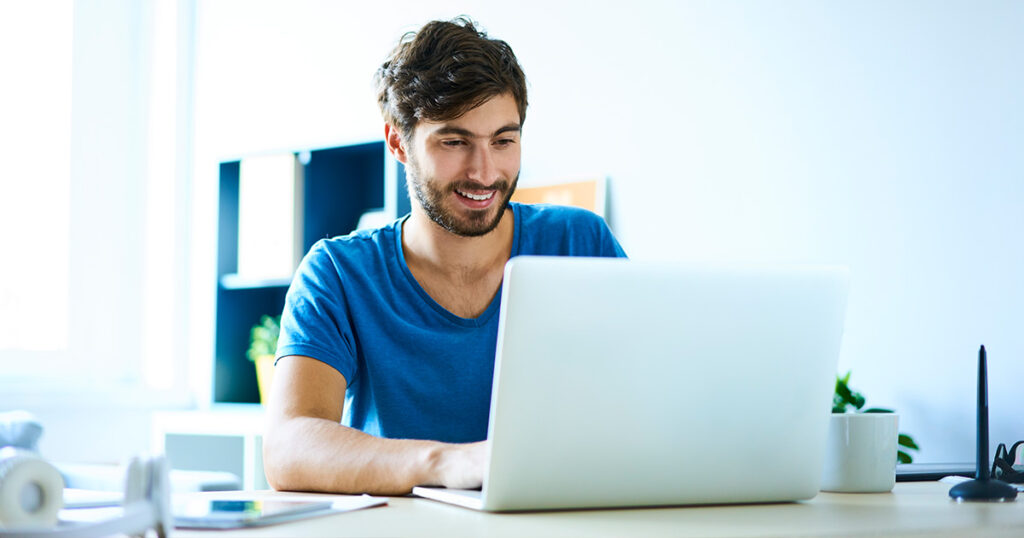 Want to get a head start on your career in Canada?
Create a free Moving2Canada account to get the latest employment tips and updates today.
Create your account
Case study: Isabel, UX designer in Montreal
Isabel is originally from Colombia and moved to Canada a number of years ago. She arrived in Montreal with fluency in French and English, as well as her native Spanish, and found a job in her tech field within two weeks of arriving.
With over 10 years' experience in the technology and design field, she has truly made a new home in Canada, professionally and otherwise.
Isabel thinks that Canada is an amazing multicultural country with lots of great opportunities, particularly for those with a background in tech.
Immigration options for tech professionals in Canada
There are many quick and efficient options available to tech specialists when it comes to moving to Canada, particularly younger professionals with some work experience, strong English or French ability, and a high level of education. Tech workers often score particularly well for their education when it comes to immigration to Canada.
The smoothest  immigration pathway might be through the Express Entry system, but other options are available, most notably through the Provincial Nomination Program (PNP). Successful Express Entry applicants can be living and working in Canada in just a few months — a far cry from the months or years of waiting you might face if attempting to work in the United States. More to the point: Canada also provides clear pathways to permanent residence, plus work and study permits for family members from the get-go!
If Express Entry isn't the right Canadian immigration option for your situation, there could be a good PNP fit. Provinces use these programs to nominate people for permanent residence based on local needs. Tech professionals, particularly web developers, are well-positioned to immigrate to Canada through a PNP. Our PNP Live Tracker includes a tool that helps you to identify potential PNP options for you. Some provinces, including Ontario and BC, actively target tech workers through their PNP.
If you want to move to Canada sooner, there may be an opportunity to get a temporary work permit. This may be achieved through any of:
These are some of the most common ways for web developers, UX designers, and other tech workers to immigrate to Canada, but there may be other options based on your circumstances. Visit our complete immigration guide to learn more about those.
And there you have it! Make sure to check out our Employment section for further info on tips and advice for landing a tech job in Canada.