April 23, 2019
By Hugo O'Doherty
Prime Minister Justin Trudeau announced the funding for the new "Scale-up Platform" program for tech companies at the Communitech technology hub in Kitchener—Waterloo, Ont. on April 16.
Immigrants are expected to be at the forefront of growing Canada's tech sector, with federal and provincial initiatives in place to fast-track tech talent through Canada's immigration system and employers hungry to hire workers from around the globe.
Three of Canada's top innovation hubs — Communitech in Kitchener, the MaRS Discovery District in Toronto, and Invest Ottawa — will split the pot roughly equally.
These three innovation hubs will combine resources to help scale up 30 Ontario companies and help each of them achieve revenues of at least $100 million by 2024. In addition to creating 18,000 jobs, the program aims to attract $4 billion in investment and create $11 billion in revenues.
"Canada's strong start-up culture makes our country one of the most innovative and prosperous places in the world," said Prime Minister Trudeau. "Today's announcement is about making sure Canadian businesses have the support they need to thrive, compete globally and create jobs from coast to coast to coast."
A recent report from online job search portal Indeed found global interest in Canadian tech jobs has increased by 58 percent since 2015. So while there are more jobs available every day, there is also an increase in the number of people interested in those jobs. How are you going to stand out from the crowd? Whether or not you are already in Canada, there are ways to chart a path that leads to success.
How immigrants can take advantage
If you're new to Canada — and 'new' can mean you arrived last week or a few years ago — you may be salivating at the prospect of tech opportunities in Ontario, but asking yourself that fundamental question: How can I benefit?
First, you're not alone. A trickle of immigrant tech workers turned into a stream, and then a flood, with immigrants helping to bring the Toronto-Waterloo corridor into top 20 tech clusters in the world.
But having the right skills and experience doesn't necessarily result in getting a great job. Sure, skills and experience are needed, but it's the job candidates who present those aspects of their resume convincingly who get called for interviews and end up getting good jobs in Canada.
So, what does this mean in reality? Here's are some things you can do today:
Not in Canada yet? Here's how to immigrate to Canada as a tech worker
Unless you have a Canadian spouse or common-law partner, you'll likely need to get permission to come to Canada as an economic immigrant or with a temporary work permit. Also note that the bullet list of job search tips in the section directly above is useful for workers who have not yet moved to Canada.
Work permits
'Some workers may be eligible for an open work permit, such as through the International Experience Canada (IEC) program. But for most international tech workers, a job offer from a Canadian employer may be required in order to move to Canada quickly.
One recent addition that benefits tech workers is the Global Talent Stream, which enables tech companies to bring in eligible workers in just 10 business days. Many tech occupations are included on the eligible occupations list for the Global Talent Stream.
To learn more about different types of Canadian work permits, visit this page.
Economic immigration to Canada for tech workers
You may have heard about Express Entry, the main driver of economic immigration to Canada. Tech workers have found Express Entry to be a great vehicle for getting to Canada within a few months, and without necessarily needing a job offer. You will need to be eligible to enter the pool of candidates (likely as a federal skilled worker), and then you'll need enough points to be invited to apply for permanent residence.
If Express Entry doesn't work out, certain provinces are on the lookout for tech workers through their Provincial Nominee Program (PNP). British Columbia, with its BC Tech Pilot, is a standout example, and Ontario is following up with a tech stream of its own. Exactly how these streams function varies from province to province, and you can use our PNP Live Tracker tool to find the right PNP stream for you.
If none of the above are working out for you, have you considered coming to Canada as an international student? You won't need points to get a study permit, and you can work during your studies and stay in Canada after graduation.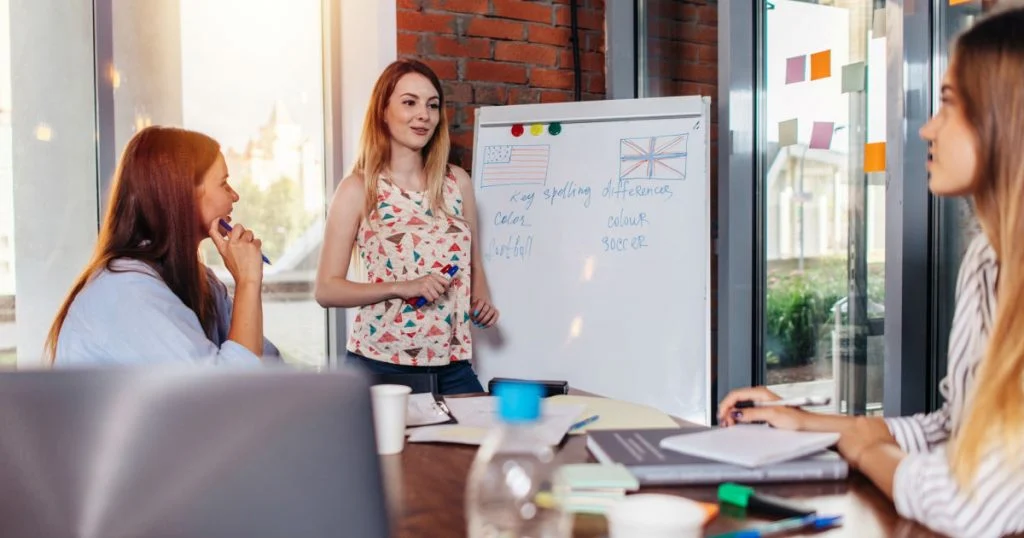 Let your job search soar with Moving2Canada's help
Create a Moving2Canada account to get job postings, advice, and a copy of our FREE Getting Started Guide magazine!
Find out more