Be Prepared
Do you have health insurance for Canada?
Our partner, Cigna, offers international health insurance plans that give newcomers peace of mind.
Get a free quote
Be Prepared
Do you have health insurance for Canada?
Our partner, Cigna, offers international health insurance plans that give newcomers peace of mind.
Get a free quote
Thanks to Jill Von Sprecken for her assistance in the creation of this article.
Whether you're planning a move to Vancouver from elsewhere in Canada, or are planning to immigrate to Vancouver from abroad, you're in for a treat once you arrive.
The city has been a popular choice for newcomers for decades, thanks to the city's mild climate, stunning views, and a robust economy. Vancouver is also a coastal seaport city. It has a densely populated downtown core, and is surrounded by sprawling suburbs to the south and east.
The Metro Vancouver area is home to almost 2.5 million people, making it the largest metropolitan area in Western Canada. This includes the neighbouring suburban cities of Burnaby, Richmond, and Surrey.
The city is consistently named among the top five cities in the world for 'liveability' and quality of life, and newcomers who move to Vancouver frequently boast about the city's range of amenities and natural beauty.
Fans of the great outdoors will feel right at home in Vancouver. Water borders the downtown peninsula on three sides. Parks are dotted throughout the city, hiking options are plentiful, and world-famous ski and snowboarding resorts are just a short drive away.
Fearful of Canada's chilling winters? You'll be glad to know the city itself rarely gets very cold, with winter afternoons typically averaging 6-8°C. And though residents complain about the rainy autumns, Vancouver is one of the driest cities in Canada during the summer.
Anyone seeking to move to Vancouver can be reassured with the wealth of information we have on the city. You can see our full range of articles here, or go directly to these helpful articles:
How to immigrate to Vancouver
There are various immigration options available for those who wish to move to Vancouver.
For short-term moves, there are temporary work permits that will allow new residents to live and work in Vancouver for a limited period of time. Young citizens from over 30 participating International Experience Canada countries can avail of a Working Holiday Visa in Canada. Where local staff cannot be found to fill a vacancy, a Labour Market Impact Assessment (LMIA) may be obtained and a work permit issued.
See our full guide to Canadian work permits for more information.
Permanent Residency options are also available for those who wish to immigrate to Vancouver. Many popular federal economic immigration programs are aligned with the Express Entry Canada selection system.
There are also provincial immigration options, which are hosted as part of the British Columbia Provincial Nominee Program. It allows a broad range of workers, graduates, and entrepreneurs to immigrate to Vancouver permanently.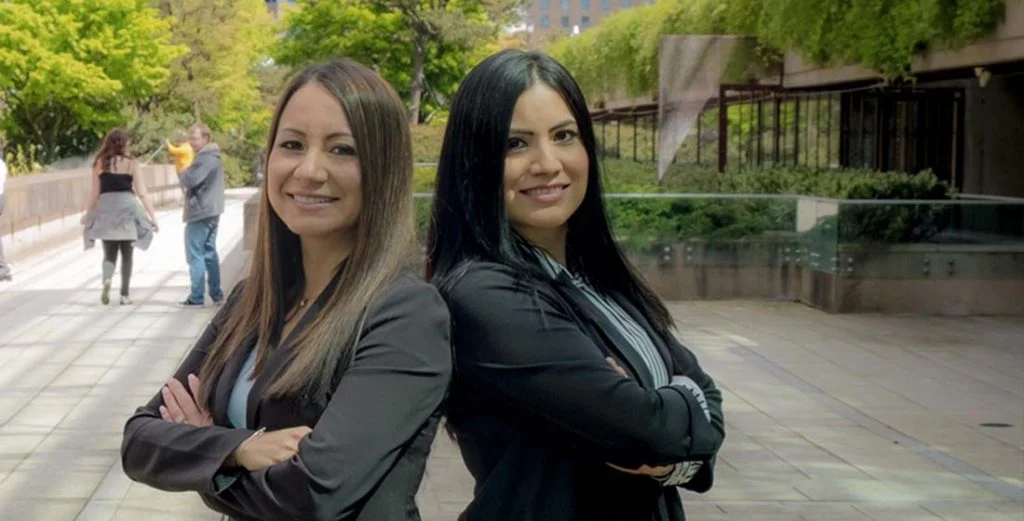 Get help with your immigration application BOOK A CONSULTATION
Jenny Perez and her team are regulated immigration consultants who can help you plan your move.
Book a consultation
Top 10 tips for your move to Vancouver
Like almost any other city in Canada, there are a range of pros and cons to living in Vancouver. There is no doubt that the decision to move to Vancouver is one that you shouldn't rush into, and it pays to do as much research as possible. To help you decide whether moving to Vancouver is the right call for you, we have enlisted the help of Vancouverite Jill Von Sprecken to give you the inside track on a few things you should know. Before you move to Vancouver, let Vancouverite Jill Von Sprecken give you the inside track on a few things you should know about your new home city.
1. Finding a place to live may be a hurdle.
Rental vacancy rates in Vancouver are some of the lowest in Canada, but home prices are among the country's highest. Be prepared to do your due diligence when finding a suitable rental. Scouring Craigslist and walking neighbourhoods in search of vacancy signs are good ways to get started.
2. Biking, walking and car-sharing are great ways of getting around.
Most neighbourhoods are very walkable, and the local transit system includes the SeaBus and SkyTrain rapid transit lines. Have a driver's licence? Sign up for car-share services like Evo. But to really embrace the local lifestyle, buy a bicycle (all your future friends will have one) or sign up for bike-share program Mobi.
3. The rain doesn't slow Vancouverites down.
The average annual precipitation is 44 inches (less than Miami or New Orleans, by the way), making it a wet but wonderful place to live. Summers offer a welcome, sunny reprieve. But be sure to buy an umbrella and boots to navigate the months between October and April.
4. Know before you go to the Downtown Eastside.
"Canada's poorest postal code" is known for drug addiction, mental illness and poverty. If you feel threatened by these kinds of encounters, steer clear or bring a friend until you feel comfortable navigating the area yourself. But keep in mind that it's not all bad: the DTES is a historic and close-knit community, and ground zero for social activism.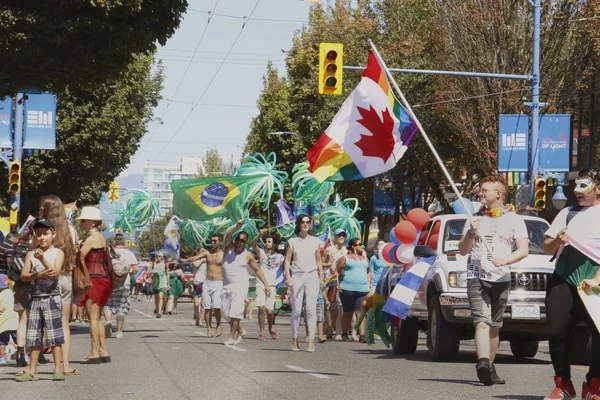 5. Vancouver has a reputation for being unfriendly. (But nevertheless polite, just like the rest of Canada.)
In fact, a recent report found that roughly one-quarter of Vancouver residents feel socially isolated. Meet people by joining a club or sports team, taking a class and getting active in your community.
6. Healthy living is a lifestyle here.
Vancouverites eat well, exercise for fun, and keep their backsides looking good in yoga pants. Join in by walking or biking the seawall, hiking the North Shore, or taking a yoga class. Then refuel at one of the many vegetarian or vegan restaurants around town.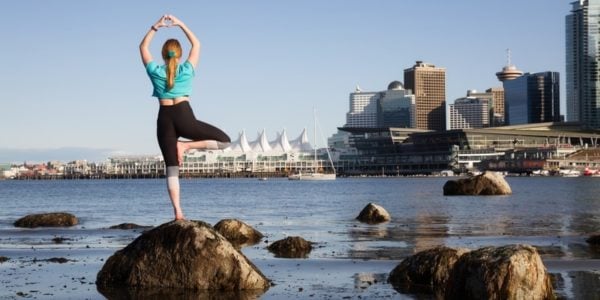 7. Get ready to try sushi and craft beer.
Thanks to the city's influx of newcomers and proximity to the Pacific (and its bounty of seafood), Asian cuisine here is some of the world's best. Pair that with the local craft beer revival and you have a winning combination.
8. The great outdoors is one of the city's greatest assets.
Even if you're not interested in climbing mountains or tackling trails, the seawall, beaches and parks tend to be meeting places for many Vancouverites. Embrace the West Coast lifestyle, and before long you'll be doing yoga on the beach alongside the locals.
9. A few quick tricks can help you orient yourself.
See mountains? You're facing North. And remember: the West End is a neighbourhood in downtown Vancouver; the West Side spans Kitsilano to UBC; West Vancouver (West Van for short) is a city on the North Shore; and New West, or New Westminster, is a city 30 minutes east. And Vancouver Island isn't in Vancouver at all — it's a two-hour ferry ride away, and is home to BC's capital city, Victoria.
10. Film crews are a common sight on Vancouver streets.
One of the largest film production centres in North America, Vancouver has earned the nickname "Hollywood North." It's not uncommon to see notices posted on buildings warning of upcoming filming, or to find your way blocked by camera-toting crews. Ask any local, and they'll gladly tell you what movies they've seen being filmed or celebrities they've encountered.
Vancouver factfile:
Population (2016): 2.46 million
Average July highs: 22C
Average January highs: 7C
Rainy days (0.2mm+) per year: 161
Top industries: Film, Technology, Tourism, Banking
Average residential property price (July 2017): $1.02 million
Time zone: PST (UTC -8 hours)
Official City of Vancouver website: vancouver.ca