Be Prepared
Do you have health insurance for Canada?
Our partner, Cigna, offers international health insurance plans that give newcomers peace of mind.
Get a free quote
Be Prepared
Do you have health insurance for Canada?
Our partner, Cigna, offers international health insurance plans that give newcomers peace of mind.
Get a free quote
Archived content
Please note that this article has been archived. The information contained may be out of date. Get access to an interactive check-list for moving to Canada by creating a free Moving2Canada account.
#SponsoredContent. This article was produced through a paid partnership with HSBC Canada.
All ready for your move to Canada? Exciting times, my friend!
Our advice? Be careful you don't go overboard in packing for your move, there are some items that are better to purchase after you arrive in Canada. In this article, we go over eight must-haves for newcomers to Canada that you should ideally check off your list after arrival.
Let's dive into it!
1. Winter jacket & boots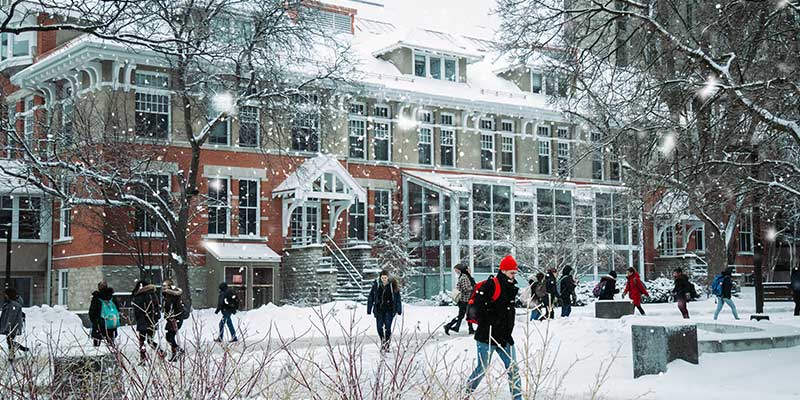 Oh, you think the jacket and boots you got in the United Kingdom (or India, or Australia) are good enough for Canada? Think again.
Canadian winters are harsh, and having the proper gear is essential to making it through without turning blue (literally and figuratively). While you might think that the coat and boots that you use back home will be just fine, there's a good chance that they won't cut it in the Canadian cold.
Back in 2018, for example, the city of Toronto went through a deep freeze period where daily lows reached -36 degrees Celsius once you factor in the wind chill. If you've got winter boots with a flimsy sole, you won't last five minutes on a frozen sidewalk at those temperatures before your toes start feeling jealous of the ice cube tray in your refrigerator.
It's best to hold off on purchasing your winter attire until you're in Canada and you can get expert guidance from those familiar with the Canuck climate. Plus, winter clothing is bulky and will take up valuable packing space.
One final note on winter clothing: this is one purchase where quality matters. You don't have to spend hundreds of dollars on the new season range from the fanciest brands, but you do need to make sure that your winter gear is decent quality. If money is tight, you can always find some quality gear at an affordable price in second hand stores or on online classified advertising sites.
2. Electronics (tablets, hairdryers, etc.)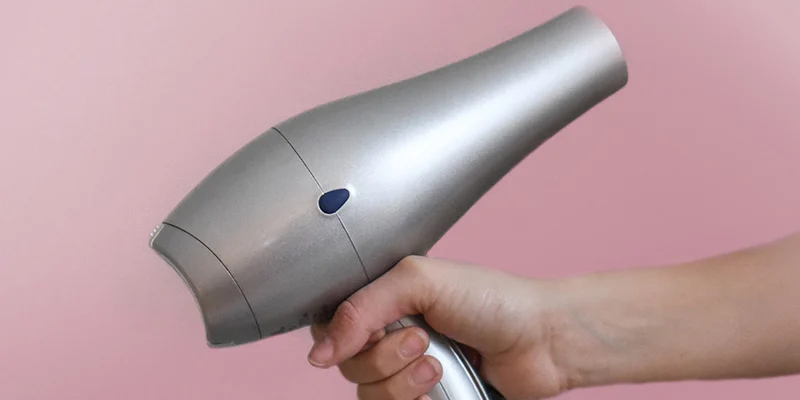 Did you know that Canadian electronic systems use a different voltage level than many other countries in the world? If you're from a country with a different voltage level then this will impact the ability of some of your electronics to function in Canada.
Canadian electrical plugs supply 120 volts of electricity. This is low when compared to voltages from the rest of the world. For example, most of Europe uses a 240 voltage system, twice that of Canada. This means that when you plug in your German hairdryer, you might only get a warm sigh of air  instead of the hot jet stream you normally use to dry your luscious locks.
Notably, Canada and the United States use the same voltage, so if you're moving from the U.S. you're good to go!
The hairdryer example applies to lots of different electronic devices: tablets, cameras, printers, etc. If you've got a device you can't live without, you might be better off selling it before you move and using the cash to invest in a new version in Canada where the voltage aligns properly. An alternative option is to invest in a voltage converter, which will enable you to use some devices in Canada that were designed for different voltage inputs.
Some electronic devices are compatible with voltage ranging from 100 to 240 volts, meaning that they should function properly no matter where you are in the world. Many cell phones and laptop computers are compatible with a range of voltages, so you might not have to get a brand new computer, although it's worth checking the voltage input range of your device before you make the move.
On a related note, Canadian electrical sockets and plugs are Type A and B, which is different from the types of plugs used in many parts of the world, including all of Europe. A plug adaptor will allow you to use other types of plugs in Canada. If you forget to buy this in advance, you can always pick one up in the airport (although expect a marked up price).
3. Long-term accommodation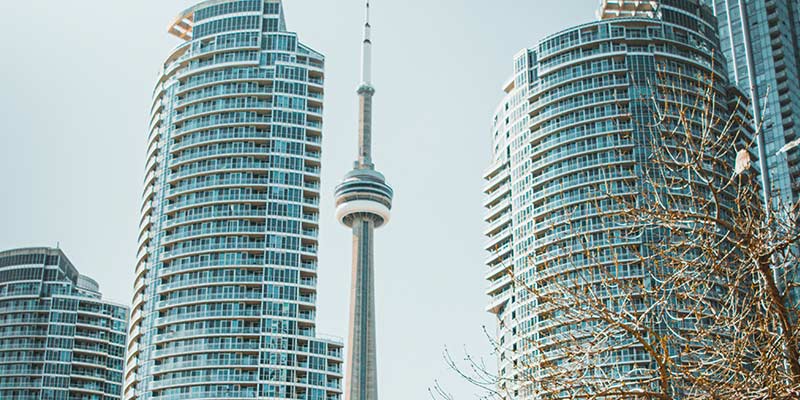 We've all done it before. Spent hours scouring the internet for apartment rentals and homes for sale in cities that we want to live in. It's exciting to look through images of condos and neighbourhoods and start planning your life in your head! But, in many cases, it makes sense to wait to find long-term accommodation until you're in Canada.
Why?
The unfortunate reality is that there are a lot of scams and misinformation out on the Canadian housing market. Scams range from the less serious, like posting old photos of an apartment that don't show how messy it's become, to the outright dirty, like straight-up asking someone for money to secure an apartment that doesn't exist.
Regardless, one of the best ways to avoid all of these scams is to be able to visit apartments and houses in person. You can meet with landlords or real estate agents, make sure that the place matches the photos you saw online, and ensure that you'd actually be happy living in a place before making any long-term commitments.
Of course, sometimes it can make sense to book your long-term accommodation before you arrive. Maybe you have friends or family who can view a place for you, or maybe your employer provides assistance with arranging accommodation. We're not saying that you must wait until you arrive in Canada to find long-term accommodation, just that in many cases this is the most logical way to avoid fraud and find a place you'll enjoy.
4. Furniture & Bedding
We know, we know. You're shocked to learn that it doesn't make sense to bring your three-piece couch with you on the airplane!
Even though this advice may seem obvious to all new arrivals (except those driving up from the U.S.) we have a few important details to share.
First, recognize that some accommodation in Canada comes furnished. This is most useful if you're coming to Canada temporarily. Simply tailor your apartment hunt to include only furnished apartments and you'll be able to have comfortable bedding and furniture without having to worry about finding couches, beds, and chairs.
Second, acknowledge that you're in the driver's seat when it comes to budgeting for your furniture. If you want high-end chic furnishings that are in style and will last years, you'll be able to find this, but expect to pay a good chunk of money. On the flip side, if you don't have much budget for furnishings, you can often find items for sale through friends or virtual community marketplaces. But, if you're buying furniture or bedding second-hand, then you need to consider our third point.
Bed bugs. Yes, unfortunately we're serious.
Bed bugs are little insects that often live in mattresses, bedding, and upholstered furniture. Not only are they gross, they're extremely difficult to get rid of. And, because they're nocturnal, they often hide, so you might not find them unless you know where to look.
If you're buying any furniture or bedding from a second-hand source, you have to know how to check for bed bugs. Trust us on this one. Even when you're staying overnight in a hotel or considering a furnished apartment, it's worthwhile to take a few minutes and check for the telltale signs of these little creatures.
5. Bank Account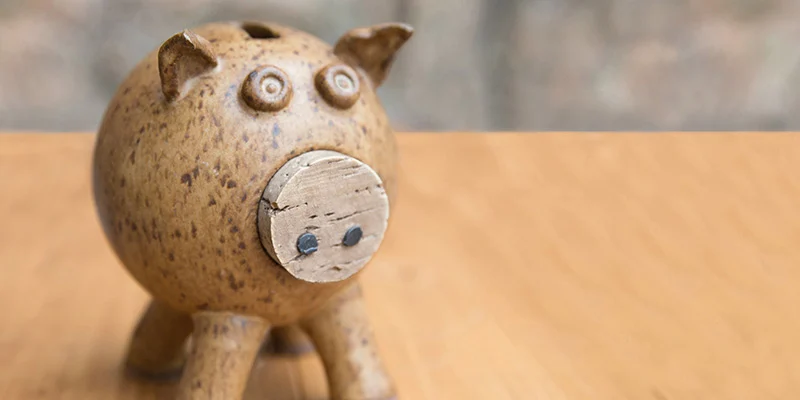 A bank account is one of the essentials for life in Canada. If you're like most of us, you'll use your bank account multiple times every day, for everything from paying for your daily coffee to scheduling your rent payments automatically.
In some cases, it is actually possible to open your bank account before you arrive in Canada, but often it makes more sense to wait until you've arrived. There are a number of different major banks providing services across Canada. No matter which bank you choose to work with, we have a few tips and tricks for making the most of your banking experience.
First, check with your bank to see if they have any incentives for newcomers and new account holders. If a bank doesn't offer special incentives for newcomers, you may want to look elsewhere.
Second, check to see if your bank offers account holders any travel insurance options. You may already have travel insurance, or you may qualify for health insurance in Canada, but if not, many banks offer travel insurance packages.
It's important to understand if you have coverage in Canada or if you need to purchase insurance. If you're not sure, check out our guide on insurance for your first months in Canada.
Finally, if you're planning to stay in Canada longer-term, you'll want to ask your potential banks about their mortgage programs for home buyers.
6. A Credit Card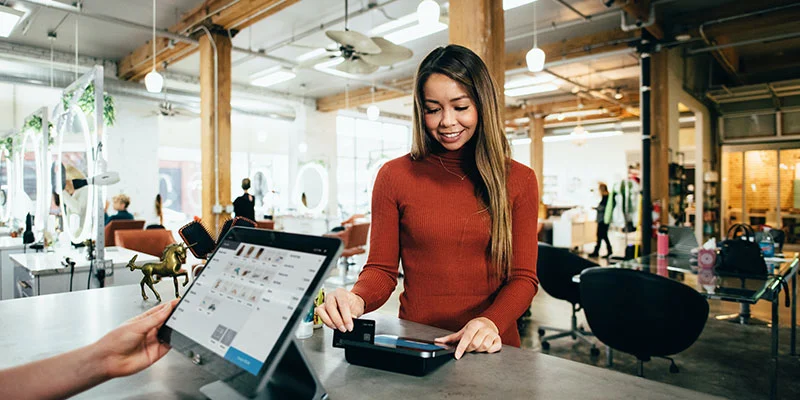 Credit cards are common in some countries and less common in others. We're going to do a quick credit card explainer, so skip ahead two paragraphs if you already know this stuff!
A credit card is a crucial tool for your long-term financial success in Canada. Credit cards allow you to make purchases and payments within your credit limit. Notably, this credit limit is not money that you actually have, it's an amount of credit, loaned to you by the card provider. Each month, you have to make a minimum payment on your credit card balance, and you pay (pretty substantial) interest on any remaining balance.
Why, then, do we recommend getting a credit card? Well, a credit card is an important tool for building your credit score in Canada. Your credit score is a number assigned to you based on your history of managing credit (bills, loans, etc.) in Canada. This score is used to assess your eligibility for loans, mortgages, and lines of credit, so it's crucial if you plan on staying in Canada long term. If you can demonstrate that you consistently pay your credit card balance, it reflects positively on your credit score.
Some banks are hesitant to offer credit cards to newcomers, as new arrivals don't have any credit history in Canada.
7. Vehicles (including bikes!)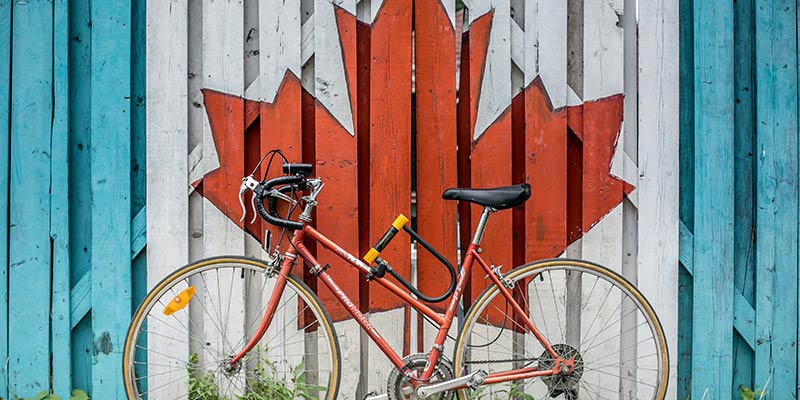 Just like furniture, it's probably no surprise that we don't recommend purchasing a vehicle until you arrive in Canada. But, similar to our section on furniture, there are a few important reasons that you should take into account.
First, if you have been considering importing your foreign vehicle to Canada, you should be aware of the import regulations for vehicles coming into Canada. Consult the Canada Border Services Agency (CBSA) guidelines on importing a vehicle if this is something you're seriously considering.
Secondly, we believe it's useful to get a sense of transportation in Canada before committing to your vehicle of choice. For example, if you're a single person moving to Vancouver, you might be surprised to learn how accessible the city is by bike and opt to make biking your main source of transportation (think of the savings!). Or, if you're moving to Toronto, you might realize that you underestimated the winter weather and need a vehicle ready to handle the snow.
Access to adequate transportation is key to enjoying your time in Canada. Give yourself the time you need to understand what your needs are and how best to meet them.
8. Ski pass!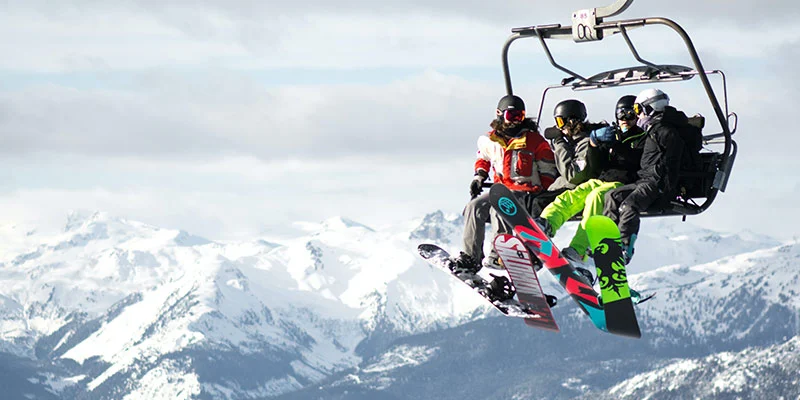 Canadian law requires all newcomers to become certified in either hockey or downhill skiing during their first winter in Canada.
Okay, fine. That's not true. But, for those of you who love the feel of fresh powder, you've come to the right country. And even if you've never skied before in your life, it makes for an amazing Canadian adventure.
Canada has so many amazing ski hills all across the country. Take your time to try out a ski hill close to your chosen destination and see if skiing might be an activity you're willing to commit to. And, hey!, if skiing doesn't work out, there are so many other hobbies to test out: playing hockey (difficult!), watching hockey (easy!), curling, camping, hiking, and, of course, telling people how much you love Margaret Atwood ("I'm honestly more a fan of her early work… it's much more subversive.").
You don't have to carve up the slopes, but make sure you take the time to carve out your niche, whatever that may be!