Be Prepared
Do you have health insurance for Canada?
Our partner, Cigna, offers international health insurance plans that give newcomers peace of mind.
Get a free quote
Be Prepared
Do you have health insurance for Canada?
Our partner, Cigna, offers international health insurance plans that give newcomers peace of mind.
Get a free quote
What is it like living in Ottawa? How do living costs in Ottawa compare with other Canadian cities? We help you address some of the questions about Ottawa as you prepare to move to Canada's capital city.
Jump To
What you'll find on this page
You can also learn all about Ottawa by watching our video tour of the city, filmed in September 2021:
Where is Ottawa?
Ottawa is in the Eastern part of Southern Ontario, straddling the Quebec border. It is about a five-hour drive from Toronto and two hours from Montreal. It stands on the south bank of the Ottawa River.
The United States border is about a one hour drive south. The closest border crossing is at Prescott–Ogdensburg.
About Ottawa
Ottawa borders Gatineau, Quebec, and together they form the National Capital Region (NCR). Founded in 1826 as Bytown and incorporated as "Ottawa" in 1855, the city has evolved into a political and technological centre of Canada. Initially an Irish and French Christian settlement, Ottawa has become a multicultural city with a diverse population.
The 2016 census had the city's population as 934,243, with a Census Metropolitan Area (CMA) population of 1,323,783. Mercer ranks Ottawa with the second highest quality of living of any large city in the Americas, and 14th highest in the world. Living in Ottawa also means that you'll be living in the second cleanest city in Canada, and the third cleanest city in the world. In 2017, the city was ranked by MoneySense as the best community in Canada in which to live.
Ottawa is a vibrant and youthful city, with two large universities dominating the city centre: University of Ottawa and Carleton University. As the capital city, it boasts beautiful architecture, a bustling downtown core, and a diverse range of interesting neighbourhoods.
Weather in Ottawa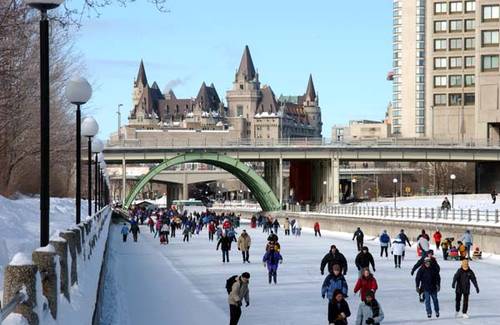 Dealing with, or embracing, the local climate is a big part of living in Ottawa.
Ottawa has four distinct seasons, with the winter much colder than what many immigrants may be accustomed to. Cold snaps occur from November onward, with snow falling from December to March, and sometimes into April. Cold weather can be expected to last until April, and dressing accordingly is an essential lesson to learn for any new immigrant. The average January minimum temperature is -14.8°C (5.4°F).
The spring is short and fresh, with some rain showers and fair, mild weather, and usually lasts from April to May.
Summer is a scorcher, and lasts from June to September. Daytime temperatures of 30°C (86°F) or higher are commonplace, and humidity can rise significantly throughout the summer.
Fall (Autumn) typically lasts from September to November, and can provide some of the most beautiful scenes in the country.
One of the great things about living in Ottawa is that the city is commendable in the fact that it suits each season to a tee, and life continues with no difficulty despite winter lows and summer highs. Winter in Ottawa is a particular delight, with the Rideau Canal transforming into the longest skating rink in the world, and winter activities easily accessible — skiing and snowshoeing being available within about 20 minutes of the city centre. Ottawa has many public parks and green areas to enjoy the summer, and festivals run routinely while the sun shines. Spring and Fall are ideal times to picnic or hike in local parks, Gatineau Park on the Quebec side being a well known example.
Cost of living in Ottawa
Ottawa is a safe, clean and welcoming city, but does have an above average, yet still affordable, cost of living. Depending on your location, renting an apartment can range from $1,200-1600 per month or higher for a one bedroom place, or higher again for a three-bedroom. Again, this depends on preference, number of people, and certain criteria. However, cheaper housing can be found, largely due to the presence of local universities. Household utilities — internet, electricity, refuse — are often included in the rent.
Groceries and eating out, however, can be expensive more expensive for people living in Ottawa. A pint of beer can be bought for as little as $6, but foreign imports can be as expensive as $10 in more touristy and popular areas. Tipping is standard practice (15-20% for good service), and the local sales tax rate is 13 percent (federal and provincial taxes combined).
Things you may notice about Ottawa
Cleanliness
Living in Ottawa means that you will setting up base in a clean and green city. The Rideau Canal runs throughout the city, offering beautiful and scenic trails, walkways, running paths, and bike lanes all the way through. The canal is world renowned due to its conversion into the world's longest skating rink in the winter months. The canal is a major tourist attraction, as well as a place to go for people living in Ottawa.
Fitness friendly
Ottawa is bike-friendly, with many of the main roads having specific bike lanes so cyclists can enjoy traffic-free commutes, and the "Capital Pathway", a 220 kilometre route that it shares with Gatineau. Many Ottawa natives enjoy a healthy lifestyle, and can be seen jogging, cycling, or skating at all hours of the day.
Politics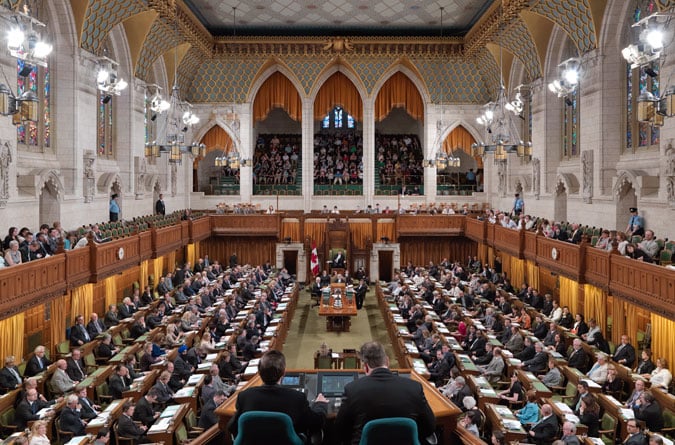 Living in Ottawa means living in the heart of Canadian political life. Ottawa is the capital city and centre of federal government. Many of its citizens work with the government in the civil service, and many bars and restaurants are known for having a political clientele. Canada's politics can be interesting and varied, and is an easy conversation starter when out and about. Don't be afraid of expressing your opinion and opening discussion.
The French connection
Ottawa is officially a bilingual city, and many of its services – including all civil services, some educational services, and many tourist services – are offered in both English and French. Living in Ottawa is made easy for anglophones and francophones alike.
French can be heard spoken on the streets, and many cafes and bars have a definite French feel. English is understood by nearly all of the population, so although an attempt at French would be welcome in certain places, it is not necessary.
Ottawa architecture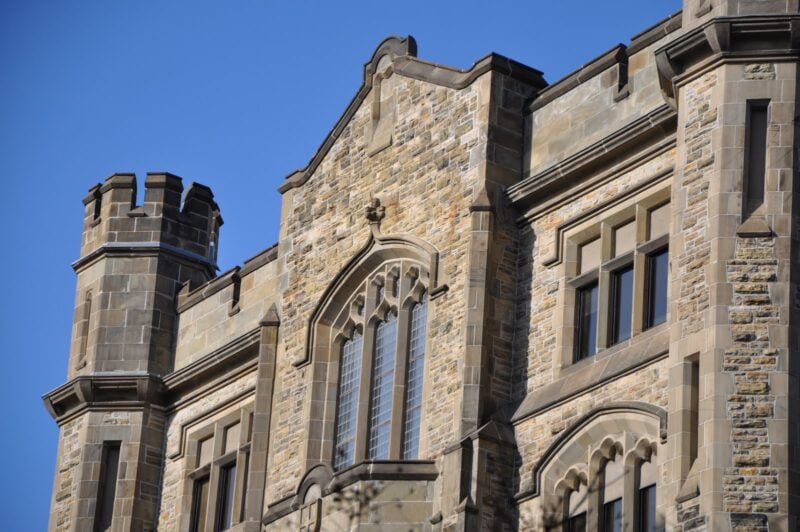 Ottawa has some of Canada's oldest and most beautiful buildings, and many are a masterclass in design in themselves. Taking a stroll along Sparks Street or Wellington Street in front of the Parliament building can be breathtaking, and make sure to enjoy the free tour of Parliament to see a panoramic view of Ottawa and Gatineau, the city across the river in Quebec.
Irish influence in Ottawa
Ottawa was originally an Irish and French settlement, and this influence can be seen today. There are many Irish names and establishments.
Dining out in Ottawa
Ottawa is a tourist attraction in itself, and the Byward Market and Elgin Street areas make sure to cater to this audience. Dining out in Ottawa can be an experience, with restaurants and cafés catering to every need, preference, and budget.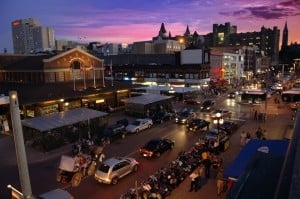 Ottawa has its own Little Italy and Chinatown areas, so fans of either of those cuisines should head there for tasty delights. Our recommendation: Dirienzo's sandwiches, famous city-wide, and some weekend brunch courtesy of Dim Sum in Jasmine Village. Both are affordable and scrumptious.
Local cuisine worth a try includes poutine, a French Canadian dish of fries, cheese curds, and gravy. It may not sound amazing, and it's not the best-looking dish you will ever see, but it is delicious. Calorie counters should avoid a beavertail, an Ottawa dessert worth writing home about. In the shape of a beaver's tail, this donut-like pastry can be topped off with nutella or maple syrup, and is a must-have when visiting the capital.
Ottawa nightlife
Though not renowned for its nightlife, going out in Ottawa is fun and relaxed. Many people living in Ottawa will meet in a pub after work or in the evening, share some nachos and wash them down with some beers.
For those looking for something a bit more adventurous, Elgin street and the Market have a variety of pubs and clubs on offer, from the faux-Irish Heart & Crown to the arty basement pub The Manx on Elgin, and from hip-hop lovers Patty Bolands to Barrymore's Music Hall, named after Drew Barrymore's grandfather — she once rang in the New Year there. Every palate is catered to. A special mention is afforded to The Chateau Lafayette on York Street, Ottawa's oldest pub and home to Lucky Ron, who performs for free at 4 p.m. every Saturday. It is an experience one cannot fully comprehend or appreciate until living through it.
Festivals in Ottawa
Winterlude, a celebration of all things winter, is held mid-February. Ice sculptures, skating, mulled wine — it's all there, and it's beautiful.
Irish Week is held on the run-up to St. Patrick's Day, and celebrates all things Irish. It provides an opportunity for those interested in Irish culture to appreciate the Irish community in Ottawa.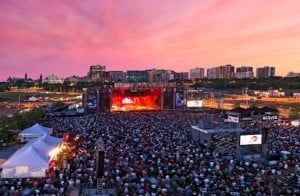 Bluesfest takes place in July, and manages to attract big acts to visit the capital. the 2018 line-up included Foo Fighters, Bryan Adams, and Beck, so you could pretend it's the 90's all over again.
Folkfest offers a more chilled out scene, and is held in September. The 2018 line-up included Broken Social Scene, Father John Misty, and Jack Johnson.
The best day of festivities in Ottawa, however, is Canada Day. Put this on your Canadian bucket list (even if you're not living in Ottawa), as Canada Day in Ottawa is the biggest celebration of all! Canada's national holiday, held every July 1, marks the enactment of of the Constitution Act in 1867, when Canada first became a confederation, and therefore a country.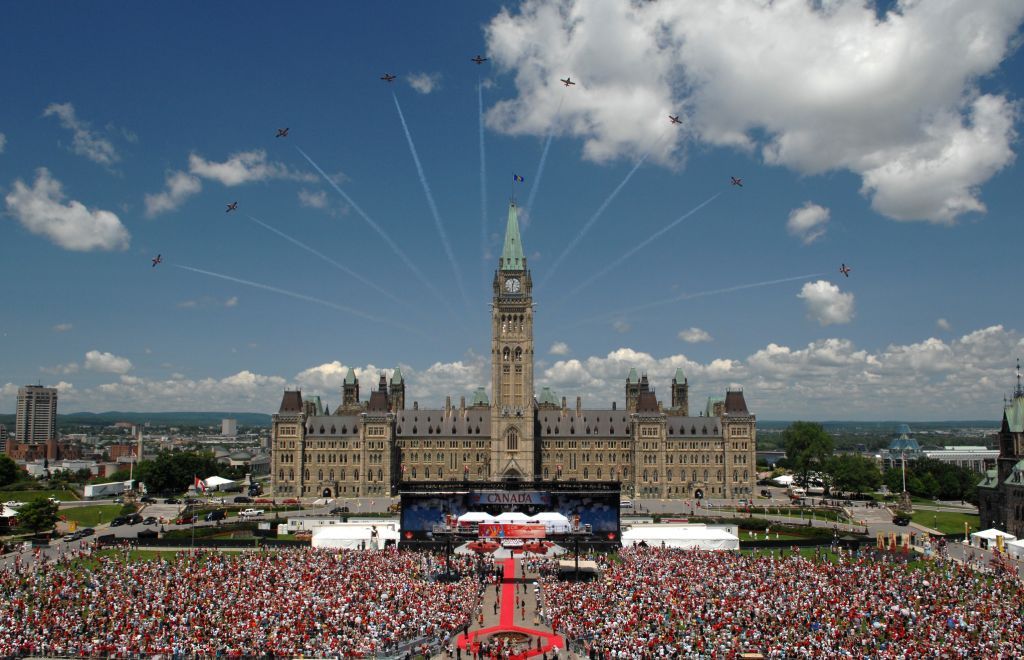 Transit in Ottawa
The various neighbourhoods of Ottawa are accessible thanks to an efficient bus and light rail system operated by OCTranspo. As of 2021, a standard fare is $3.65. A monthly ticket is $122.50, with discount rates for students and seniors. Most of the main areas with available housing have a main bus route nearby. One bus route, the 95, runs throughout the night; this bus services the airport. Most other bus lines run until around 1 a.m. A separate bus route services the Gatineau area but crosses through downtown Ottawa before heading over the bridge.
While driving in Ottawa may seem like a daunting task, it is well organised and not prone to major traffic jams. Canadians drive on the right side of the road, and some rules may confuse a new driver — turning right at certain times on a red light, for example. Canadian and Ottawa drivers are generally polite and patient.
Well, there you have it, our detailed guide to living in Ottawa. If you want to learn more about what life in Ottawa is really like then why not pay a visit to our comprehensive Ottawa city-guide where you'll find information on Ottawa's neighbourhoods, things to do in the capital city, Ottawa's rich history and much more.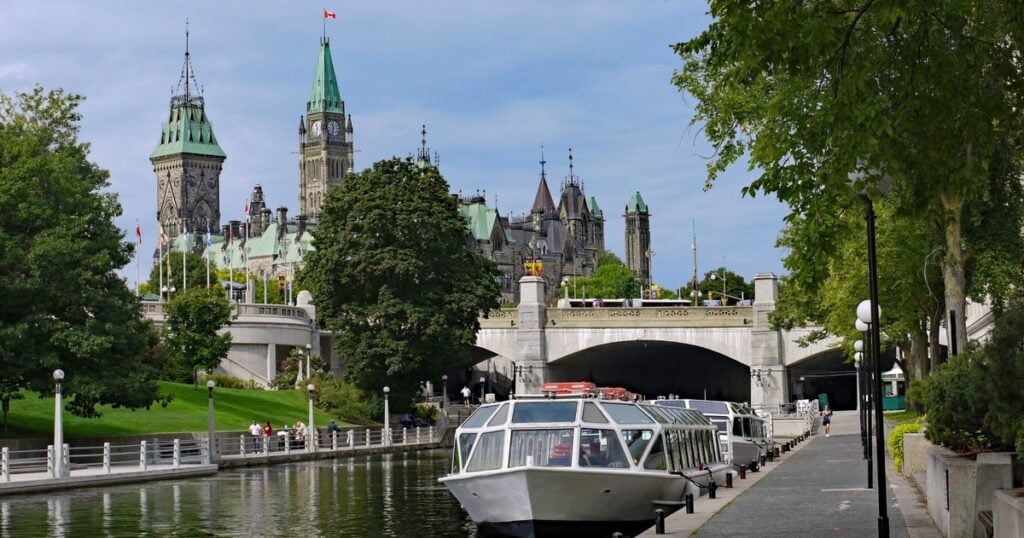 Free
Aim for success in Canada's capital
Job matching, a personalized checklist, exclusive events — it's all there with a free Moving2Canada account!
Register now