Be Prepared
Do you have health insurance for Canada?
Our partner, Cigna, offers international health insurance plans that give newcomers peace of mind.
Get a free quote
Be Prepared
Do you have health insurance for Canada?
Our partner, Cigna, offers international health insurance plans that give newcomers peace of mind.
Get a free quote
Which neighbourhoods in Edmonton are the best for you?
We'll help you to find out with this overview of the popular neighbourhoods. You can also use our Edmonton neighbourhood maps to explore each area in more detail.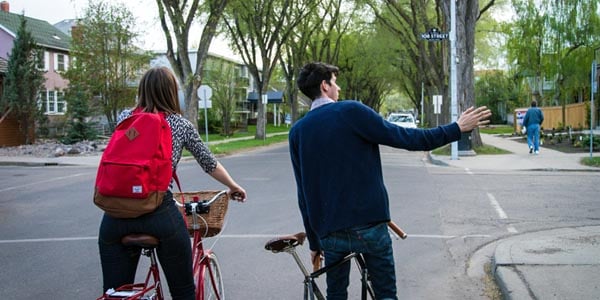 Jump To
Select from these neighbourhoods in Edmonton
Downtown – Surrounding Areas
As is to be expected, Edmonton's downtown core is also the city's central business district. Unlike other downtown cores across Canada, Edmonton's is conveniently located in the geographical centre of the city, making it easy to navigate outward from there. The downtown core is home to the Arts District as and the iconic Churchill Square.
Oliver
Located immediately west of the downtown core, Oliver is one of the city's oldest neighbourhoods. Oliver features both older homes and newer apartment buildings and condominiums, and is one of the densest neighbourhoods in Edmonton. Jasper Avenue, Edmonton's main street, cuts through Oliver and is lined with shops, restaurants and other amenities.
Cloverdale
Cloverdale has kept its focus on residential, rather than commercial, development, making it one of the quietest neighbourhoods in Edmonton. It is located on the river valley, immediately across the river from the downtown core. In the summer, the Edmonton Folk Music Festival is held in Cloverdale, and it is also home to the distinct Muttart Conservatory pyramids and Edmonton's oldest ski hill.
Boyle Street
The Boyle Street area is one of the oldest parts of the city, and has some of the highest concentrations of old buildings in Edmonton. It lies just east of the downtown core, is very ethnically diverse, and features walk-up apartments and brick buildings. Although the area is largely considered low income, it is currently undergoing redevelopment and the future of the neighbourhood is promising.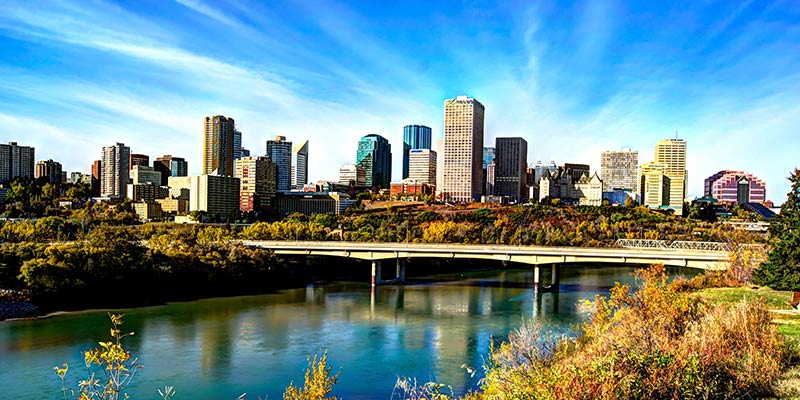 Free
Make the most of your move to Edmonton
Job matching, a personalized checklist, exclusive events — it's all there with a free Moving2Canada account!
Register now
West
Unsurprisingly, West Edmonton is well-known for the world-famous West Edmonton Mall, meaning there are plenty of amenities nearby. West Edmonton is also very family-friendly and has a lot of variety, regardless of whether you're looking for an apartment, condominium, or single-family home. Some neighbourhoods to consider are Glenora, Parkview and Crestwood.
Westmount is considered central-west, and may be one of the most desirable neighbourhoods in Edmonton. It was originally developed in 1910 and has retained its original charm. As a result, Westmount is an established neighbourhood comprising mainly single-family homes. There are several shopping areas in the district, including 124th Street and 102nd Avenue.
North
The Highlands was named by This Old House magazine as one of Canada's best neighbourhoods of old homes. With a golf club backing onto the river valley and its own shopping district along 112th Avenue, it is easy to see why it has garnered a little fame.
Crime tends to be concentrated in some northeastern neighbourhoods in Edmonton, including Abbotsfield, Beverly, Hermitage and Norwood. Downtown also experiences some problems at night, particularly in the Chinatown and McCauley areas.
Northwest areas such as Castledowns and Oxford are considered to be nice to live in, and nearby communities such as Beaumount, Stony Plain, St. Albert, Sherwood Park and Leduc are popular as housing costs are lower than within the city. There is the additional commute to consider, however, depending on where work takes you, but it shouldn't add more than about 20 minutes to your drive.
Want more help getting settled in Edmonton?
Still not sure where to live in Edmonton? Keep researching and talking to people that live there as it will help you decide on the areas to suit you.
For more advice on getting settled in Edmonton, read these guides: