Be Prepared
Do you have health insurance for Canada?
Our partner, Cigna, offers international health insurance plans that give newcomers peace of mind.
Get a free quote
Free
Find the best immigration programs for you
Take our 2-minute immigration quiz and we'll tell you the best immigration programs for you!
Take the quiz now
Express Entry allows applicants to immigrate with their spouse/partner and children, making it attractive to Indians who are looking for new opportunities for their families.
It's clear that Indians like Canada and that Express Entry provides an effective pathway for Indians looking to get that golden ticket, but how do you immigrate to Canada through Express Entry as an Indian?
First, you have to make sure that you're eligible for Express Entry and that you're competitive enough to be invited. Then, you need to understand the requirements for the application, including which documents you'll need and what information you need to provide.
In this article, we break down everything you need to know if you're Indian and want to immigrate to Canada through Express Entry. We'll tell you what you need to know to check your own eligibility and what credentials you need to have in order to succeed in Express Entry. Plus, we have compiled our helpful tips for Indians who are going through the Express Entry process.
Take note: In this article, we do not cover PNP options for Indians. If you're interested in learning about the best Provincial Nominee Program (PNP) options for Indians, check out this guide.
If you want to immigrate to Express Entry, there are a couple of things you need to understand in advance. Check out this quick list to find answers to the questions you have.
Jump To
What you'll find on this page
Indians and Express Entry: Eligibility for Federal Skilled Worker program
Express Entry is not an immigration program in and of itself. It is a system used to manage applicants through three distinct immigration programs: the Federal Skilled Worker (FSW) program, Canadian Experience Class (CEC), and the Federal Skilled Trades (FST) program.
Unless you have Canadian work experience, or you have Canadian tradesperson qualifications, the only option for you is the Federal Skilled Worker program. FSW is designed for skilled workers living outside Canada, as it does not require any Canadian experience, nor a Canadian job offer. If you're Indian and you've never worked in or even visited Canada, the Federal Skilled Worker program is your Express Entry pathway.
Federal Skilled Worker has a few basic requirements you have to satisfy. However, take note that with Express Entry it is never enough to simply meet the minimum requirements. It is a competitive points-based system and you need to score big in order to succeed.
So, what are the basic FSW requirements:
At least one year of continuous full-time skilled work experience (or an equivalent amount in part-time experience);
Completion of high school education or above;
English or French language test scores at or above Canadian Language Benchmark (CLB) of Level 7 (described as an intermediate language ability); and
Score 67 points or higher on the FSW points grid, outlined here:
Language abilities: Up to 24 points
Education: Up to 25 points
Work experience: Up to 15 points
Arranged employment: Up to 10 points
Adaptability factors: Up to 10 points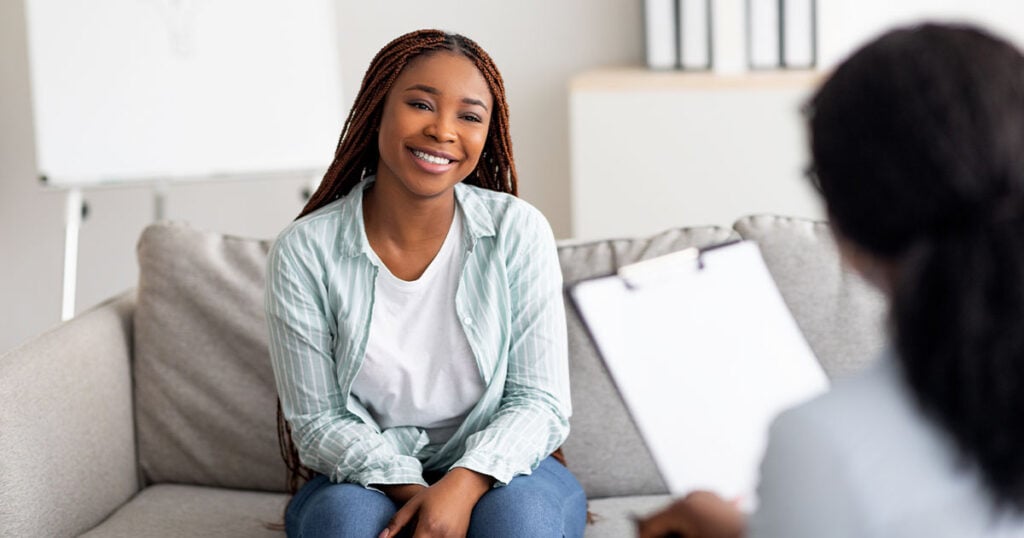 Our Partners
Get your questions answered by an expert
Speak with a regulated Canadian immigration consultant to help plan your immigration. Moving2Canada is happy to recommend a handful of exceptional consultants.
Find a consultant
Indians and Express Entry: Comprehensive Ranking System (CRS) scores
If you score at least 67 points on the FSW points grid, great! Now you've got to get your head around a whole new points system. Your Comprehensive Ranking System (CRS) score is the key to determining whether you will succeed in Express Entry or not. Before you start gathering documents or creating your profile, take the time to calculate a prediction of your CRS score so you have an idea of your chances.
Express Entry is a competitive points-based immigration system. All eligible candidates are ranked against one another based on factors like age, education, work experience, language proficiency, and more. You receive points for each of these factors, and when your Express Entry profile is completed all of your points are added together to give you a total score out of 1,200 points. This is your CRS score.
Approximately every two weeks, the Canadian government conducts an Express Entry draw, where invitations to apply (ITAs) are issued to the candidates in the pool with CRS scores above a certain cut-off number.
To find out your chances of success, start off by using the Government of Canada's CRS calculator. This tool will give you an approximation of your CRS score, although your actual CRS score will be based on the documents and information you submit in your Express Entry profile. Notably, your actual CRS score will be greatly influenced by your language test scores and your level of education (as indicated by your Educational Credential Assessment). You can get more information about both of these documents below.
Once you have your CRS score projection, you'll have an idea of how competitive you are. Based on Express Entry statistics in late 2019 and early 2020, we recommend the following actions:
Score of 470 or higher: This is a high CRS score with a good chance of receiving an ITA.
Score of 450-469: This is a good CRS score. There is a possibility you may receive an ITA, but you should consider ways of improving your CRS score.
Score below 450 & CLB 9 achieved: Based on 2020 trends, this score is likely too low to receive an ITA. Consult our guide on how to improve your CRS score or consider an alternative immigration option.
Score below 450 & CLB 9 not achieved: Based on 2020 trends, this score is likely too low to receive an ITA, but you may be able to unlock more CRS points by scoring higher on your language tests. Consult our guide on how to improve your CRS score to understand how retaking your language tests could boost your CRS score.
If you've determined that Express Entry may be an option for you, it's time to consider the documents you need to collect.
Indians and Express Entry: Language Tests
Language tests are a mandatory part of the Express Entry process. Though you can prove proficiency in either English or French (or both, for bonus points!), most Indians choose to show proficiency in English.
Above, we mentioned that the minimum required English-language test scores for the Federal Skilled Worker program are the Canadian Language Benchmark of Level 7 (CLB 7). But! In the vast majority of cases, it's not enough to receive an ITA. To succeed in Express Entry you need a high CRS score. For most FSW candidates, the only way to achieve the CRS score required is to hit at least Canadian Language Benchmark (CLB) of Level 9.
There are two approved language tests for testing English: the IELTS General Training and the CELPIP General Training. Both of these are available in India, though the IELTS is offered in more locations. To achieve CLB 9, you need the following scores:
Canadian Language Benchmark of Level 9 (CLB 9)
Ability
IELTS General
CELPIP General
Listening
8.0
9.0
Speaking
7.0
9.0
Reading
7.0
9.0
Writing
7.0
9.0
Make sure that you prepare well for your language test. If you don't get the required score on your first attempt, you are allowed to reattempt the exam as many times as you'd like. Note, however, that you will need to achieve the results outlined above or better in a single sitting of the test. For example, it's not possible to submit results for listening and speaking from a test taken on one date and results for reading and writing from a test taken on another date.
Indians and Express Entry: Educational Credential Assessment (ECA)
Education is a huge component of the CRS score. While high school education is the minimum for Express Entry, you won't be competitive enough with just a high school diploma (except in very rare scenarios). You need some college or university level education in order to succeed.
When calculating the CRS score, there is a level of education you should aim for:
"Two or more certificates, diplomas, or degrees. One must be for a program of three or more years."
If you can achieve this level of education, you can unlock additional points under the Skill Transferability Factors of the CRS score. What counts as "two or more certificates, diplomas, or degrees. One must be for a program of three or more years"? Here are a few examples:
A Bachelor's Degree and a one-year college diploma
A three-year college diploma and a one-year college diploma
A Master's degree and a Bachelor's Degree
Candidates with a Bachelor's Degree and no other post-secondary education may be able to succeed through Express Entry, but they'll likely need to score heavily among other factors, including at least one additional factor. For example, a single candidate in her late twenties with top marks in her English test, at least three years of work experience (not obtained in Canada), and a Bachelor's Degree can expect to score 441 CRS points. While this would have been enough to get an ITA in years gone by, it's likely not quite enough in 2020.
She could bump that score up by having a sibling in Canada (though the extra 15 points may still not be enough), or by sitting a French test and scoring well, or by getting an eligible job offer in Canada, or by securing a PNP. The latter two opportunities may be the most likely for Indians looking to immigrate to Canada through Express Entry (and just as well — these additional factors are worth the most extra points!).
An important note: The CRS points awarded for your education is not strictly based on the Indian level of education you received. It's based on the Canadian equivalency of that level of education. In order to determine the Canadian equivalency of your education, you must complete an Educational Credentials Assessment (ECA).
Do not rely on your Indian education to be equal to Canadian education. Often it will be valued as a lesser or a higher level of education. It can be tricky to confidently predict this in advance, and the wrong prediction can have a major impact on your CRS score.
If you are serious about Express Entry, getting your ECA should be one of the first things you do. You need to gather your diplomas and original sealed copies of your marks sheets for all periods of higher education, then you need to submit these documents for processing. This entire process can take months, so begin early.
Indians and Express Entry: Age and work experience
There are a few other components of Express Entry to consider which will influence your CRS score.
Age: You get maximum points for age if you are between 20 and 29 years old. After you turn 30, you begin losing points for age. Sometimes those lost points can be enough to move you out of the competitive range.
Work experience: You maximize your CRS points for non-Canadian work experience at three years of full-time skilled work experience.
Indians and Express Entry: How much money do you need to show?
In order to be eligible for Express Entry, you need to show that you have enough money to support yourself and your family when you arrive in Canada. Refer to the following table to determine the amount required for you:
| Number of family members | Required funds (in CAD) |
| --- | --- |
| 1 (single applicant) | $13,310 |
| 2 | $16,570 |
| 3 | $20,371 |
| 4 | $24,733 |
| 5 | $28,052 |
| 6 | $31,638 |
| 7 | $35,224 |
| For each additional family member, add | $3,586 |
You must show these funds are in an account in your name (or the name of your spouse/partner) and that they are liquid and easily accessible.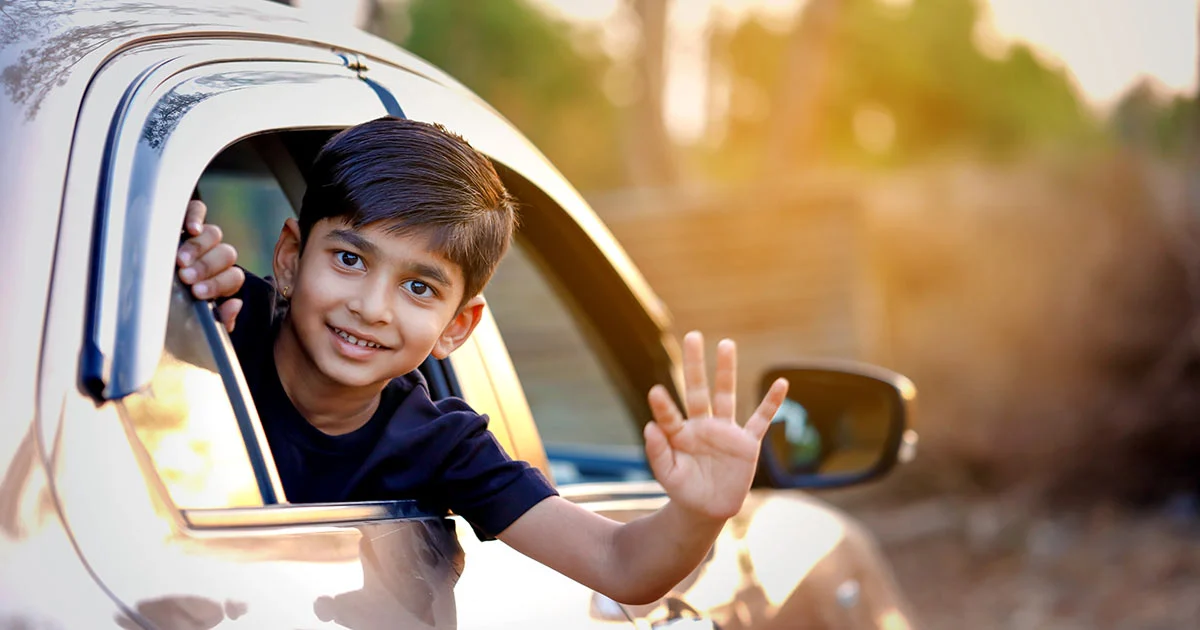 Helpful tips for Indians using Express Entry
If you've decided to go through the Express Entry process, we have a few helpful tips specific for Indians. Express Entry might be complicated, but with these tips you can figure it out easily!
I'm Indian and I don't have a birth certificate? What do I do for my Express Entry application?
If you need to provide a birth certificate for your Express Entry application, but you are of the age group and from one of the regions where you never received a birth certificate, there is a solution. With your application, submit the following two documents in place of your birth certificate:
Your secondary school leaving certificate.
A letter of explanation describing why you could not submit your birth certificate and letting the visa officer know that you can submit additional documents, if needed.
Accepting alternative documents is always done at the discretion of the officer who is assigned to assess your immigration application, but we know that this combination of documents has been successful in the past.
Some Indians can use an Intra-Company Transfer (ICT) work permit to get Canadian work experience
Let us start by saying that this is not an option for all Indians. Only a small percentage will be eligible for this work permit. This is for those who are eligible.
If you're not competitive enough in Express Entry, one of the best ways to increase your points is to gain some skilled work experience in Canada. While finding a job offer in Canada while living outside of the country can be very challenging, the Intra-Company Transfer work permit might be an option.
The most important factor in determining if an Intra-Company Transfer work permit is an option for you is this question: Does your current employer have an office in Canada? If yes, would there be a position for you in the Canadian office and would they be willing to transfer you?
This can be a great option if you're working for a larger corporation. The Intra-Company Transfer process is an easier type of work permit than the work permit associated with finding a new job in Canada.
How to begin? This all depends on your employer and their willingness to transfer you to Canada. You have to begin by speaking with them.
It may also be possible to secure a temporary work permit through one of the other streams, such as the Global Talent Stream, which is particularly useful for tech professionals. Getting a work permit is great for two reasons: you can come to Canada much sooner, and after a year in Canada you may be eligible for additional points to put towards your CRS score on the basis of a Canadian job offer and/or Canadian work experience. These additional points can give you a great chance of transitioning to Canadian permanent resident status.
Many Indians are studying in Canada, then transitioning towards PR
Did you know that studying in Canada as an international student can be an excellent step towards immigrating permanently? Nearly 200,000 Indian students are currently studying in Canada.
Not only do international students gain access to Canada's high-ranking post-secondary universities and colleges, but completing at least eight months of full-time studies in Canada qualifies most international students to apply for a post-graduation work permit (PGWP). This is a work permit that lets you stay in Canada after your studies and gain valuable Canadian work experience which may make you eligible for the Canadian Experience Class of Express Entry, plus some Provincial Nominee Programs (PNPs).
If you're young and looking for post-secondary study options, Canada is a great choice. However, be aware that international student tuition costs can be high (though they vary greatly from school to school).
Why choose Canada's Express Entry system over the U.S. H-1B program?
There are large communities of Indian nationals living in both Canada and the United States, and there's a lot of debate about which country is the better choice. These days, however, Canada's immigration system has a few distinct advantages for Indians who are looking to launch stable lives in a new country.
To get into the U.S. as an Indian, most workers opt for the popular H-1B visa program. To get an H-1B visa, you must have a qualifying job offer in a specialized occupation. Then you apply and if your application is approved you are granted a temporary work visa. Your options to change employers or extend the length of your visa are limited, and under the current U.S. administration, refusal rates are climbing higher. If you want to stay permanently, you have to go through a multi-year application process for a U.S. Green Card, which can demand a lot of you, your employer, and possibly your family.
Meanwhile, the Canadian Express Entry system allows you to skip over the entire temporary work visa and jump straight to the Green Card. The end result of Express Entry is Canadian permanent resident status, the Canadian equivalent of a U.S. Green Card. As well, Express Entry doesn't require an employer to sponsor you, or a Canadian job offer (though this can help!). Express Entry also allows you to submit one application for yourself, your spouse/partner, and any of your dependent children, and if you're accepted, you all become Canadian permanent residents.
If we're just examining the immigration process, those who qualify for Express Entry will have a much more efficient immigration process with Canada than with the U.S. As well, Canada is a country that is built on years of welcoming immigration policies. One in five Canadian residents are first-generation immigrants, with half of the population of Toronto being a first-generation immigrant.
If you're willing to accept the colder winters, Canada is a great country for newcomers, with an easier immigration process and a more welcoming attitude than its southern neighbour.
More resources on Express Entry
If you want a full and detailed tutorial on Express Entry delivered straight to your inbox, sign up for our free Express Entry Roadmap! You'll receive seven lessons by email, each one teaching you about an important component of Express Entry.
If you're interested in learning about the best Provincial Nominee Program (PNP) options for Indians, check out this guide.
Want professional help with your Express Entry process? Don't get scammed by a fraudster consultant or lawyer. We recommend a handful of Canadian immigration consultants who charge minimal fees to provide you with the information you need to navigate the Express Entry process on your own. Check out our recommended consultants here.
One of our recommended consultants, Canada Abroad, offers an Express Entry Profile Review for only CAD$195. For this fee, Canada Abroad will analyze your Express Entry profile, advising you on the best ways to improve your CRS score and assessing eligibility for PNPs. At the end of their analysis, you'll receive a detailed report with instructions for how to move forward with your application by yourself.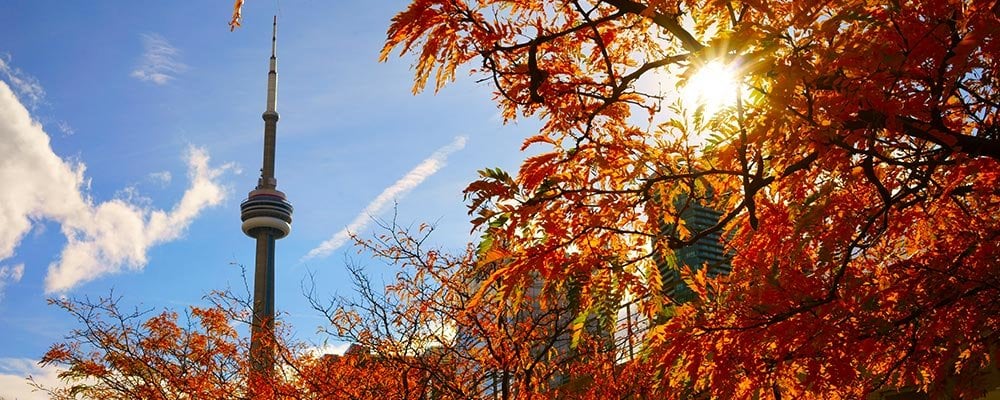 Free
The Express Entry Roadmap
Plan your Express Entry process in 1 week for free, even if you're not sure where to start.
Sign up here