Be Prepared
Do you have health insurance for Canada?
Our partner, Cigna, offers international health insurance plans that give newcomers peace of mind.
Get a free quote
Be Prepared
Do you have health insurance for Canada?
Our partner, Cigna, offers international health insurance plans that give newcomers peace of mind.
Get a free quote
Canada has a growing need to replace retiring engineers, particularly for civil and mechanical roles. To fill all the current and future engineering jobs in Canada, governments and employers need to look beyond engineers trained within Canada.
Who will fill all these engineering jobs in Canada? Why not you! So, let's get started.
As you may know, engineering is a broad sector with lots of job opportunities in Canada. We'll focus specifically on civil, geotechnical, structural, electrical, and mechanical engineering. Engineers from these disciplines can choose to work in professional services or via the contracting route. Given the in-depth nature of engineering jobs in Canada, this article will specifically only look at consulting engineering roles. If contracting is your focus, you may prefer to consult Construction Jobs in Canada page for a more detailed overview of the labour market.
Consulting Engineering Professionals
To follow a career in design consulting, it's important to remember that Canadian employers place a high value on the Professional Engineer (P. Eng.) designation. To get this, you will need to be accredited by the relevant provincial engineering body, gain Engineer-In-Training (EIT) status, and work under a professional engineer for three years. We highly recommend gaining EIT status before starting your job search in design consulting, as employers have a strong desire to hire candidates with P. Eng status.
Under the Washington Accord, engineers who hold their Chartership from any of 19 participating countries or jurisdictions require 12 months of local experience and must challenge an ethics exam before they can transfer to P. Eng. status in Canada. These countries and jurisdictions are: Australia, Canada, China, Chinese Taipei (Taiwan), Hong Kong, India, Ireland, Japan, South Korea, Malaysia, New Zealand, Pakistan, Peru, Russia, Singapore, South Africa, Sri Lanka, Turkey, United Kingdom, United States. You can learn more here.
Given the high demand of engineering consultation jobs in Canada, it should come as no surprise that skilled international candidates are in high demand. At Moving2Canada, we work closely with our sister-site Outpost Recruitment to help join the dots between some of the most ambitious engineering projects in Canada and the most highly-skilled global engineering talent.
Outpost Recruitment works with leading engineering consultancies to fill the following engineering jobs in Canada:
Mechanical Designers & Project Managers for ICI Buildings
Electrical Designers & Project Managers for ICI Buildings
Civil Designers & Project Managers for land development and infrastructure
Structural Designer & Project Manager for ICI Buildings
Visit our Jobs Board to view the latest postings.
Top tips for engineering jobs in Canada
Given the expertise that our sister-site Outpost Recruitment has when it comes to engineering roles in Canada, we thought it would be a good idea to speak to Ruairi from Outpost Recruitment about his top tips for those looking for engineering jobs in Canada.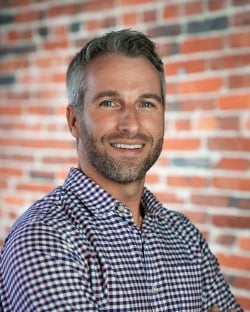 Ruairi Spillane (RS): Invest time in Canadianizing your resume. The same document you use in your home country will typically underwhelm a hiring manager in Canada when you lack local experience and carry "immigration risk" as a newcomer — this means that your potential employer has a doubt about your ability or intention to stay in Canada long-term, a feeling you need to mitigate early. For your resume, follow the Canadian format and focus on communicating your projects and how you have added value. This may include:
Providing relevant details on your projects (cash value, scope, project delivery method, etc.)
Focusing on the positive impacts you had on each project.
Taking the time to articulate each facet of your role in close detail.
M2C: Can you outline some of the mistakes to avoid for new engineers coming to Canada?
RS: There's a good chance that as a recent graduate or experienced engineer, you've prepared for conferences, presentations, and exams in the recent past. However, when it comes to Canada-specific information, the following tips can help:
In consulting engineering, gaining your Professional Engineer accreditation is important, so be prepared to discuss this objective in detail.
Don't underestimate the importance of local experience. You need to accept that there is a learning curve associated with working in any new market, so ensure you salary expectations and attitude reflects this.
Don't forget to think long-term. Many candidates arrive on a temporary work permit and fail because Canadian employers expect at least a three or four-year return on any employee they hire. You almost always need to have plans to stay longer than two years to succeed in an engineering role in Canada.
M2C: What questions should engineers ask in an interview?
RS: Much of the advice here in terms of engineering jobs in Canada can also be applied to your home country or any interview. Nonetheless, these are some of the most important questions that you should consider raising with a potential employer, especially if you feel that an offer is close:
How have other international candidates overcome the learning curve in a new market?
What can I do today to help me prepare for working in Canada?
What will the first three to six months in the role look like?
How will the company grow my career over the next two to three years?
M2C: Which cities or provinces are strong for each engineering role?
RS: Given that Outpost Recruitment focuses on buildings and infrastructure roles primarily, I will comment on those sectors.
If you have your mind set on a location then prepare well, research opportunities in this market, work hard at your job search and you can find your perfect role in any location.
The provinces of Ontario, British Columbia, and Quebec have the positive momentum in employment markets currently. However, you should note that working in Quebec can be a challenge if you do not speak French. The Prairie provinces are struggling at the moment due to low commodity prices. Toronto (including the Greater Toronto Area) and Vancouver (including the Lower Mainland) represent the safest bets in terms of the larger Canadian cities right now. If you are not suited to a large city, look at the likes of Kelowna and Victoria in British Columbia, and Guelph and Oakville in Ontario.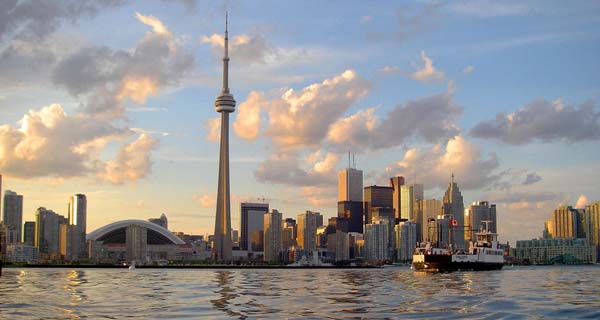 M2C: What challenges do you foresee for engineers in Canada in 2020 and beyond? 
RS: Obviously, the most pressing concern right now is the COVID-19 coronavirus issue. The fallout from this health crisis is hard to predict and the engineering industry may not be immune from this.
That said, in almost all other aspects of the sector in Canada, there are few challenges. In fact, I would go so far as to say that the future is bright for engineers in Canada, especially across buildings and infrastructure markets. Canada relies on immigration as a key economic driver.
How to move to Canada as an engineer
The great thing about moving to Canada as an engineer is that there are a multitude of options available. In addition, unlike other countries like Australia or the Gulf States, there are work permit categories that don't necessarily require a job offer, and there is a direct, and relatively quick route to permanent residence (PR), even if you don't have a job offer and even if you have never lived in Canada before. Canada welcomes workers through a variety of PR programs, as well through a range of work permit categories. You can learn more about all these programs, including work permits, the popular IEC program and much more, in a detailed blog from our sister-site, Outpost Recruitment.
Canadian engineering skills in demand in 2020
The great thing about engineering jobs in Canada is that they can often remain quite resilient to the slings and arrows of economic fortune or misfortune, as the case may be. This doesn't mean that the sector is totally immune to what's happening in the wider economy, but it is true that highly-skilled engineering professionals continue to be in high demand across Canada.
According to Pivotal, the top eight engineering jobs in Canada in 2019 were as follows:
Electrical engineer
Mechanical engineer
Project engineer
Civil engineering technician
Manufacturing engineer
Process engineer
Engineering manager
Quality assurance technician
Engineering skills that are are in demand
The engineering skills that Canadian employers are looking for vary all the time. That said, depending on your area of expertise, the following skills will be highly sought-after in the coming months:
AutoCAD experience is the number one skill employers demand
Instrumentation and measurement skills, especially in the manufacturing sector
QA (quality assurance) sills across all engineering fields.
Autodesk Revit: for architects, structural engineers, designers
Solidworks design software — used at more than 165,000 companies
Certifications in-demand
In Canada, the top certifications include:
Structural Engineer (SE)
Professional Engineer (P.Eng / PE)
Engineer in Training (EIT)
Certified Engineering Technologist (C.Tech / CET)
Computer Aided Design and Drafting (CADD)
Electronic Systems Technician (EST)
Engineering jobs in Canada: resources
If you would like to explore opportunities to work in Canada's engineering sector, register with Outpost Recruitment.