Be Prepared
Do you have health insurance for Canada?
Our partner, Cigna, offers international health insurance plans that give newcomers peace of mind.
Get a free quote
Free
Find the best immigration programs for you
Take our 2-minute immigration quiz and we'll tell you the best immigration programs for you!
Take the quiz now
Drivers are able to exchange their Irish driving licence in British Columbia. Here's all you need to know.
Irish drivers in British Columbia can exchange their home licence for the local equivalent, without going through the full testing process.
The provincial licensing body, the Insurance Corporation of British Columbia (ICBC), began offering full 'class 5' licences to those who can prove they have more than two years of driving history on June 22, 2015. Drivers with less than two years will need to complete a vision test to obtain a 'class 7' licence, which is subject to certain novice driver restrictions.
See below for arrangements for those with an Irish learner permit.
Similar arrangements had previously been put in place in Ontario, Manitoba and Saskatchewan. The move by ICBC has been widely welcomed by drivers from the Republic of Ireland in B.C., whose licences were not previously recognized by the province. They were previously obliged to get an 'L'-plate and sit a driving test before getting a full licence.
The date of issue on an Irish licence will usually be sufficient to prove driving history for anyone currently on their first licence.
Drivers whose history in Ireland pre-dates their current licence can obtain a driver statement, for a €15 fee, from the National Driver Licence Service (NDLS) in Ireland by emailing [email protected], or phoning 011 353 76 1087880 (076 1087880 from within Ireland).
This is especially relevant for drivers seeking a 'class 5' who have renewed their Irish licence within the past two years, or those seeking to get cheaper ICBC insurance rates by proving they have ten or more years of driving experience.
Newcomers can legally use their Irish licence during their first 90 days. To receive a B.C. licence, drivers must visit any ICBC licensing office and do the following:
Bring two forms of ID – for example: your work permit (with at least six months remaining on it), and your Irish passport. A full list of acceptable ID can be found

here

.

Provide proof of driving history, either by presenting the date on your Irish licence, or a driver statement from NDLS.

Surrender your Irish licence, as you cannot legally have two licences at the same time. You will not get this back when you leave Canada. You will need to exchange your B.C. licence for an Irish licence if you return to Ireland.

Complete a safety awareness questionnaire.

Drivers with more than two years of experience will pay a $31 fee for a two-year full 'class 5' licence. Subsequent licences will last for five years at a cost of $75 each.
Those with less than two years of experience will pay a $75 fee for a five-year 'class 7' novice licence, and will need to complete a vision test, which can be done on-the-spot at the licensing centre.
'Class 7' drivers will need to display an 'N'-plate on their car, and are not permitted to drive with any alcohol in their body. They can only carry one passenger, unless they're accompanied by a fully-licensed driver aged over 25, or the extra passengers are members of their immediate family.
They will need to sit a road test to obtain a full 'class 5' licence, and this can be applied for two years after the date on the Irish licence, as credit will be given for driving experience in Ireland.
In August 2017, Ireland began its mutual recognition of B.C. driving licences in the Republic of Ireland.
For Irish people returning home, they can drive on their B.C. licence for up to one year, an Irish Road Safety Authority (RSA) spokesperson confirmed to Moving2Canada. This means that a B.C. licence is valid for driving throughout any short trips to Ireland while they're resident in Canada.
Other provinces have existing arrangements to allow people exchange their Irish driving licence in Canada. In Ontario, authorities agreed a mutual exchange of Irish licences with the RSA in 2014. To obtain a full 'G2' licence, immigrants in that province must:
Take an eye test.

Bring original identification, which displays the driver's legal name, date of birth and signature.

Bring the Irish licence, and any original supporting documents that prove driving experience.

Complete an application form which outlines how long you have been driving.

Drivers with less than two years of experience will receive a 'G1' licence, and can complete their 'G2' road test two years from the date on their existing Irish licence.
An agreement was signed between the RSA and the province of Manitoba in May 2015 to allow for a similar exchange, and is now in effect.
Irish licences can also be exchanged in Saskatchewan, and their procedure is similar to Ontario's.
Arrangements for drivers with an Irish learner permit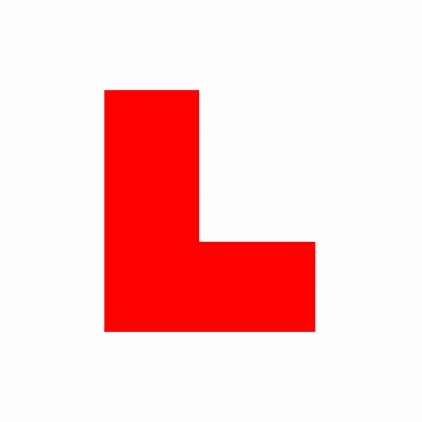 A number of Moving2Canada readers contacted us to inquire about arrangements in British Columbia for those with an Irish learner permit. Lindsay Olsen, ICBC Communications Coordinator, told Moving2Canada the following:
"The learner's licence can't be exchanged in B.C. without taking the knowledge test, but the experience can be.
"For example, if a customer came from Ireland with eight months learner's experience, they would be required to take a knowledge test. Once passed, they would only have to wait four months before they could take their 'class 7' road test.
"The eight months Irish learner's experience would be credited towards their total learner's experience. You need a minimum of 12 months learner's experience before you can take the 'class 7' road test in B.C."