April 1, 2020
By Tomasz Pluta
I'd like to share my IEC experience in Vancouver, Canada last year as it really was one of a kind!
I'd like to share my IEC experience in Vancouver, Canada last year as it really was one of a kind! I was in Vancouver on an International Experience Canada (IEC) Working Holiday work permit. I'm originally from Poland and the IEC Working Holiday work permit for Polish citizens is valid for a year. I landed in Toronto at the beginning of March 2019, and this is where I activated my work permit but my final destination was Vancouver. But why Vancouver?
For starters, one of my good friends had been there before and highly recommended it to me. It was also the only place where I thought it would be easy enough to find work in the middle of the winter season. There were also lots of people in the IEC Working Holiday Forum – Moving2Canada Facebook group who had lived or were living in Vancouver, and I read their experiences closely. Another reason why I chose Vancouver was the weather. Yes, it can be very rainy in winter but freezing temperatures are hardly ever a problem. Vancouver is also a multicultural hub which makes it a really unique and interesting place to live!
As soon as I got my Social Insurance Number, Canadian cell phone, and a place to stay sorted, all of which took me literally three days, it was very quick to receive lots of job interview invitations. To be fair, the length of your job search obviously depends on the type of job one is after. I was looking for customer service jobs, mostly in hotels, and found the process to be relatively straight-forward. I had made sure to write my CV in the Canadian format. Moving2Canada website provides a detailed article about formatting your resume for Canada which helped me get it right.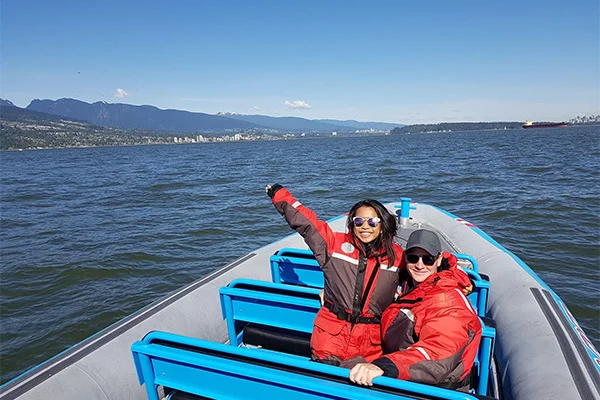 One other big thing that I learned is that it is generally best to apply for jobs when you're already in the country. Canadian employers conduct job interviews in a certain way with plenty of questions. You should prepare yourself to answer those elaborately, and always have examples ready. Moving2Canada can also help you with that. Thanks to this help of Moving2Canada, I felt a lot more at ease during my job-search in Vancouver, and soon after I was offered a seasonal job at an RV Rental Company.
My work experience was definitely worthwhile as not only did I work with people from other countries but also with a lot of Canadians, and was astonished by their customer service skills. I undoubtedly learned a lot from them in this field. Canadians are really kind, open-minded people and always willing to help. I must honestly admit that my station manager was the best I have ever worked with.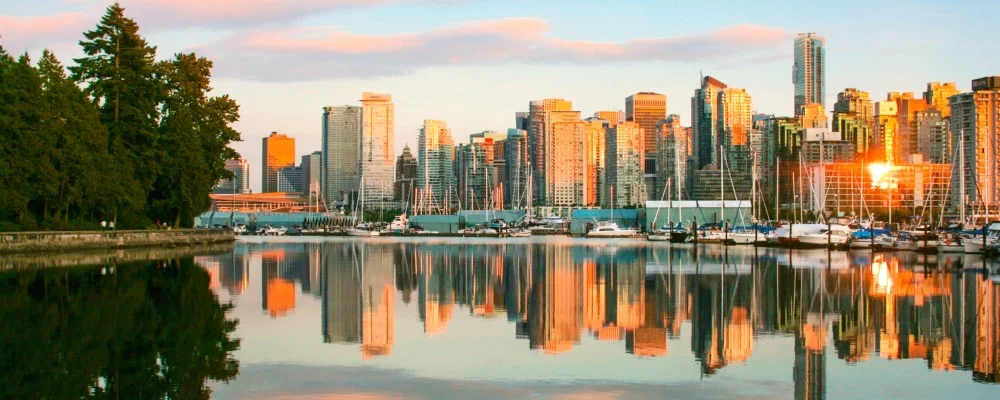 Free
Make the most of your Vancouver adventure
Job matching, a personalized checklist, exclusive events — it's all there with a free Moving2Canada account!
Register now
Just so you know, my situation might be slightly different from yours. I went to Canada with my girlfriend, who traveled to Canada on a visitor visa because she, unfortunately, was never invited to apply for an IEC Working Holiday work permit. We were lucky enough to find a work-away place near my workplace where we worked in exchange for food and board. We didn't really struggle as we managed to organize pretty much everything before we left for Canada. Thanks to that and eight months of hard work, we saved enough money to afford a few trips and see some of the world-renowned Canadian landscape. We first went to Victoria on Vancouver Island and other locations in British Columbia close to Vancouver (Whistler, Squamish, Harrison Hot Springs, Hope). We then rented an RV and drove through the Rocky Mountains from Vancouver to Calgary. We also flew to Toronto to see the city and the incredible Niagara Falls, and at the end of the year, we took a little holiday to Mexico on our way back to Europe. Canada is a huge country with lots of wildlife and incredible landscapes you can never get enough of. We both learned so much during our 12-month stay in the Great White North!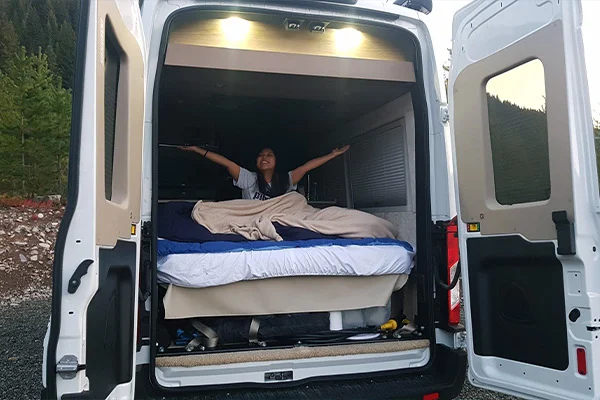 In the end, everything worked out great for us and you can definitely find work, make new friends, save some money and travel across Canada on your IEC work permit as long as you set your priorities right from day one. Food and rent are without a doubt expensive in the Vancouver area. Your circumstances can change anytime and you're far away from home so it pays to be as prepared as possible and I would recommend saving up some money in advance.
All in all, I definitely wish we could have stayed longer! As most IEC work permits are only for a year, I would recommend trying to go to Vancouver slightly before the winter or summer season starts so that you can spend one season working at a ski resort, say, in Banff, and the next in another province or city, say, Vancouver or Toronto. It's therefore essential to plan in advance. Although the idea of leaving your country for a limited time can seem daunting at first, Canada is definitely worth your attention especially when you're adventure-hungry and open to new experiences!
Tomasz' key takeaways:
Finding work in the middle of winter is possible in Vancouver but you need to be prepared.
Vancouver is rainy in winter, but rarely freezing cold.
You can get yourself set up with SIN, mobile plan and accommodation fairly quickly.
Getting job interviews in hospitality can be very fast if you work hard at the application process.
A Canadian CV helps a LOT!
Prepare for plenty of questions during the job interviews.
Canadians are great to work with (non-Canadian Moving2Canada team members agree!)
Good preparation and hard work help you make time for plenty of exploration.
If possible, try and bring some savings with you for the first month or so as you settle in.
Try to arrive in Canada slightly before the winter season, this way you could work a winter job and then move on to a summer experience elsewhere.
April 1, 2020
By Tomasz Pluta
Tags