Be Prepared
Do you have health insurance for Canada?
Our partner, Cigna, offers international health insurance plans that give newcomers peace of mind.
Get a free quote
Be Prepared
Do you have health insurance for Canada?
Our partner, Cigna, offers international health insurance plans that give newcomers peace of mind.
Get a free quote
At Outpost Recruitment, we strive to build learning tools to help newcomers be successful in Canada.
We've invited a range of successful immigrants, across various construction and engineering roles, to share their experience in moving to Canada and growing their career. Next up, Dave Green chats with Ruairi Spillane and shares his experience in moving to Canada to work as a Commissioning Specialist consultant.
Dave Green – Commissioning Consultant, Buildings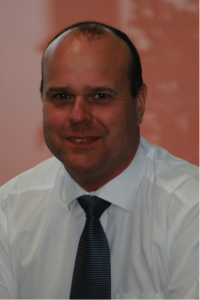 David is originally from London, England and he has 30 years of experience in the construction industry. David is a UK Chartered Engineer Member of CIBSE and a member of ASHRAE. He is also one of only a few holders in Canada of the ASHRAE Commissioning Process Management Professional designation. David relocated his wife Linda and his three sons Jake, Finn and Cade from Toronto to Edmonton in December 2012, to commence CDML on a new journey in Alberta.
Your move to Canada
Why did you choose Canada?
I am lucky in that I've been to Canada before – I first visited way back in the late 80s and early 90s, when I learned about the quality of life, standard of living and the opportunities that Canada holds if you work hard for it. Canada is a country that rewards hard work and that was a big factor in my decision to come back here.
Was career progression or lifestyle a bigger decision factor in the decision?
Career progression – being given the opportunity to start a department for an established organization was a huge factor in my decision. The lifestyle was also important as I have small children who deserve to grow up in a safe environment.
What made you choose Toronto?
The job opportunity was in Toronto, with travel nationwide.
Did you move alone?
I moved my whole family – my wife and my two children (at the time – we have subsequently had another child) all came with me.
Your education and professional experience prior to Canada
What motivated you to study Building Services?
Many years ago, my father took me to the library and told me that I needed to study a trade and that was the end of the conversation! At that point, any thoughts I had of being a footballer or a rock star were ended. Do I regret that advice? Not at all – I love what I do and always have; I am lucky that no matter where we have lived, I can drive around with the kids and they can see some of 'Daddy's' buildings, which makes me feel very proud of my contribution to the country.
To what extent did your career diverge from the original plan (if any)?
I always thought that I would be a technical engineer/project manager solving other peoples' problems. I never imagined that today, I would be the part owner of 20-person strong commissioning and digital manuals company. Never thought that I would enjoy meeting clients and creating opportunities much more than I ever liked technical engineering…. it's funny how coming to Canada really got me out of, what I guess you could say, was a bit of a rut.
Briefly highlight your career path prior to moving to Canada.
After being an apprentice Engineer for five years for Mathew Hall in London UK, I progressed from being a drafter to a designer, to an engineer to Project Manager and now, Company Director.
Preparing for the move
What did you know about your career prospects in Canada?
I always knew the career prospects were good, especially given that I came here in early 2009 when things were looking pretty bleak around the world. It was all down to me to make the most of the opportunity that was handed to me, and I like to think that I have done just that.
What did you do to prepare for your move? What was the biggest challenge?
To prepare for the move, I rented our house in the UK, packed up what we wanted to bring and sold the rest. The biggest challenge in moving to Canada is that you are coming here as an immigrant (not as an expat). So you're basically starting a new life on a fresh page…things like credit rating and car insurance are zero when you arrive and you need to be aware of this and factor it in when you move.
Had you previously worked in a foreign country?
I have lived and worked in Canada before.
Did you have a professional network in Canada prior to your move?
No, I didn't have a professional network prior to my move – I have created it over the past five years. However, it's a pretty easy place to work and people are receptive to what I have to say. Having a 'funny' accent is also a bonus as it makes you memorable.
Your professional development in Canada
How did you find your current role?
I found my original position through answering an advertisement in the CIBSE Journal; within a few months I was not only responsibility for the department but also had a separate company. Today I am part owner of that company – it has been some roller coaster ride over the past five years.
What are the key differences between your role in Canada and the UK?
The UK has a very mature construction industry compared to Canada. Canada has a lot of growing up to do when it comes to constructing buildings, especially iconic ones. However, this just means opportunity for someone with my knowledge and experience – this is the way I have always looked at it.
Was there anything you could have done prior to your move to prepare?
Personally I don't think there was anything I could have done prior to my move to prepare, but for someone else I would totally recommend understanding the provincial engineering regulations and what your qualifications may mean to the provincial bodies. Forewarned is forearmed – you may avoid disappointment and heartache if you do your research and understand the system.
Have your career objectives changed since you arrived?
Completely – when I first arrived, I was starting a department. Now, I am running a company and my objective now is to have a CDML Consulting Ltd. office in every province.
Working environment in Canada
Is the working environment in Canada similar or different to previous locations in which you have worked?
We have tried to create a very European-like, open environment within the CDML offices, which is completely different from the usual North American culture of cubicles. The traditional working environment in Canada is completely different to the UK and this is probably the biggest challenge immigrants will face. We have deliberately tried to make CDML a great environment to work and grow your career in without too many rules. The best description I can give you is that it's an entrepreneurial environment.
What are the three main challenges you had to overcome to adapt to your role?
Cultural differences, travelling distances and lack of understanding of building services engineering and commissioning.
What actions did you take to help you settle into your new work environment?
Personal and professional development courses.
How is the work-life balance in your profession?
My work life balance is pretty good, although I work hard as it is my company. The commute to my office is 15 minutes each way or 20 minutes by public transport; this really helps with my work life balance.
How would you rate the career prospects for newcomers in your role/industry?
The career prospects here are excellent; there is a serious lack of skilled people here which makes it the land of opportunity, if you are prepared to work hard for it.
Your lifestyle in Canada
What do you like most about Canada?
Standard of living is very high and the pace of life is slow compared to London.
What actions did you take to help you settle in Canada on a personal/family level?
Stop converting from to dollars to pounds – it is counter productive as you are paying taxes at a much lower rate here.
Try to assimilate as much as you can into understanding the Canadian culture and way of doing things – it is pretty unique… a bit like the UK used to be in the early 80s. There's a naivety and I really like it. Also, my advice is to work at it everyday.
Do you see Canada as a long-term home?
I do see Canada as a long-term home. I have bought a house in Edmonton and my kids are settled in school here. It's a safe place for them to grow up with lots of opportunities.
Success factors
What was the best career advice you have received?
Be the best you can be, learn from your mistakes and never let the past dictate your future.
What advice would you give to people looking for work in your field?
Soft skills are just as important, if not more, than technical knowledge. The power of communication should never be underestimated, especially when it comes to defusing a potentially difficult technical situation.
Follow Dave's path
Interested in working in construction or engineering within Canada? Want to find a role like Dave's?
We've recently rebranded the Moving2Canada Recruitment agency under the name Outpost Recruitment.