October 27, 2013
By Linnie Von Sky
Our Canadian Love Story – Where dreams taste like maple clouds and the ground is dusted in white diamond powder . . .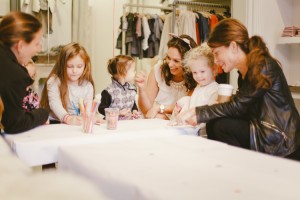 In 2001 I was moved to Canada. That said, I was 20 at the time and very much able to make my own decisions. While living a life at the pulsing heart of Berlin's newly discovered core I felt a pang of loneliness when my father, mother and two younger sisters announced that they would answer the call of McMaster University and shift their life to the true north strong and free.
In my mind I had no choice. My heart beats where my family lives and so I packed my bags and landed in a place far away from the life I knew.
Since day one I have felt like my roots had been plucked out from under me and began to wander the fine dichotomy of feeling like a big-winged citizen of the world one day, and the lonely rootless homesick outsider the next.
After multiple attempts to fully settle into my Canadian or German life, both in Toronto and Berlin (wow I'm sick of packing and moving back and forth) it was my darling imported German/French boyfriend, Nic, who cast me in the role of graceful Canadian host. I pitched our autumns as the most beautiful in the world, polished our -45 degree cold weather into romantic fireplace moments and recast the relative lack of history as endless potential for our future pioneer adventure. To my surprise I learned to love it all.
After an initial eight-month stint in my parents' Edmonton town basement (Dad had shifted to the University of Alberta), I found myself growing strangely Canadian. Through Nic's eyes I discovered that Canada could perhaps keep its promise to be anything we wanted it to be.
While my boyfriend (turned fiancé, turned husband) embraced the English language and we turned every maple leaf over twice to search for our new identity, I boarded a flight that took me from Edmonton to Toronto on business.
It was on that flight that I reached for first one, then two, then three (my seat neighbours are potentially still scratching their heads) Air Canada airsickness bags to pen the love story of El Señor Giacomo and Mademoiselle Jacqueline. Our Canadian Love Story became a puke bag favourite, though perhaps the only book of its kind.
For an entire year I would carry the manuscript around and regularly read it to friends. It was this original manuscript that has kept us holding on to our Canadian dream.
Nine months into Nic's working holiday adventure we moved to Vancouver and I became his wife. Just minutes after we had started our new chapter he lost his work privileges and made us a single income household. While I worked full time and studied Immigration Law Policy and Procedure at UBC, Nic perfected his lawn bowling skills at the South Granville Bowls Club. Together we have shared joy, adventure, love and laughter while battling loneliness, anger, frustration and pure lack of understanding as to why Nic was (for an entire year!) unable to dedicate his energy to the country we choose to call home.
Our Canadian Love Story is my thank you note to the many Canadians who have left their homes and families, waved their loved ones goodbye in the place they've known and adored, in the hope of turning a page and starting their own Canadian adventure.
I cannot wait to talk to children and parents all over Canada about the hardship we've endured to make a new life in a foreign place. A place we all want to call home, a place we take pride in, a place we finally hope to belong in and a place to which we have come to give our all.
We're not here because our homes aren't livable, but rather because of the united hope of contributing in a country that will appreciate our efforts.
The reasons we arrive here are as diverse as the colours of the sands of the beaches around the world. Our stories are our own, our pains shared and the hopes that unite us dance along the same spectrum of the rainbow.
Canada does not make it easy; Canada makes us prove the sincerity of our love and the intensity of our commitment to our immigration efforts. Canada tests us to breaking point of our ability to prove our love to the new country we so desperately cling to.
It's often a lonely journey until we find the many others who have committed to the opportunity to start afresh.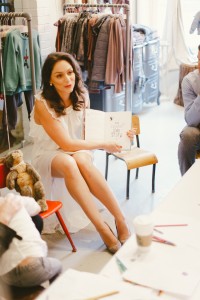 Our Canadian Love Story is an education challenge. A chance to give those who need to talk the ability to share their stories and those who have been here for years a new perspective on the many facets of what immigration means to those who commit to it.
All this and much more is what Our Canadian Love Story and everyone's belief will allow us to accomplish. We thank our indiegogo investors for their love, engagement and faith. $11,043 is more than we've ever owned or seen, making us the most successful indiegogo children's book campaign to date.
With that money, Nic and I started an independent publishing company called Silk Web Publishing, paid a young 19 year-old Rebecca's first year of art school tuition in return for her illustrations plus future royalties of the book sales and are now the sole engines behind our Canadian success story.
Our gratitude blooms in our heart and your continued support waters that special place of dreams come true. Our Canadian Love Story means the world to us, because it is our world. A world of a new life far away from the life we know.
We are finally living our maple sugar daydreams.
Please like us on Facebook. The photographs used on this page were kindly provided by Gillian Stevens. Click here to view more photographs from the same event.
Linnie's maiden name is Sharma, indicating her East Indian heritage. Her mother is German, her aunt from the Ivory Coast and her darling husband's mother is French. Linnie's friends are from all over the world, come in all colours, shapes and sizes and practice many religions. She is drawn to the world's melting pots, not only because great meals are one of her favourite excuses for social gatherings. She's a networker by nature and thrives of other people's energy. Dreamers inspire Linnie and writing is her creative outlet. Linnie needs to write like others need a good sugar fix. Linnie is a children's writer whose book, Our Canadian Love Story, was written on the back of sick bags on a flight from Edmonton to Toronto.