Be Prepared
Do you have health insurance for Canada?
Our partner, Cigna, offers international health insurance plans that give newcomers peace of mind.
Get a free quote
Free
Find the best immigration programs for you
Take our 2-minute immigration quiz and we'll tell you the best immigration programs for you!
Take the quiz now
We all know having a LinkedIn profile is a crucial resource in your job search. But the default LinkedIn profile URL can be long, clunky, and difficult to include on a resume or CV.
Luckily, LinkedIn provides an option for you to create a short, custom LinkedIn profile URL. By default, your URL will be something like: https://www.linkedin.com/in/your-name-2a1ba6258. But you can change it to something simple, like: www.linkedin.com/in/yourname. It's easy to do, and this guide will show you how.
Jump To
What you'll find on this page
Steps to create a short LinkedIn profile URL on desktop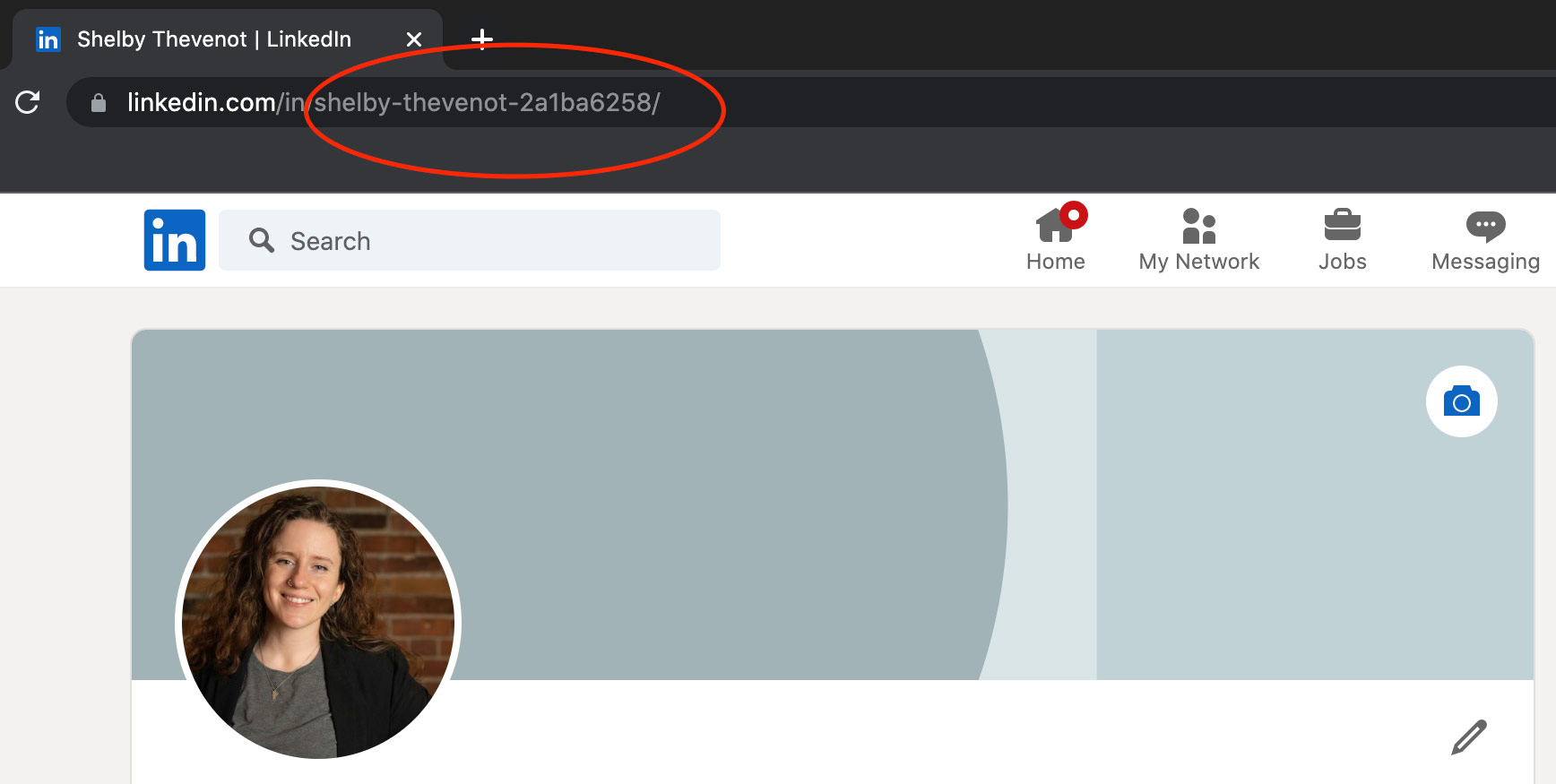 You see this URL? It's terrible. Nobody's going to remember shelby-thevenot-2a1b… etc. Not even you.
To change it, the first thing you need to do is click the "Me" button on the menu.

From there, you'll get a drop down menu with a number of items. Click the one that says "Settings & Privacy".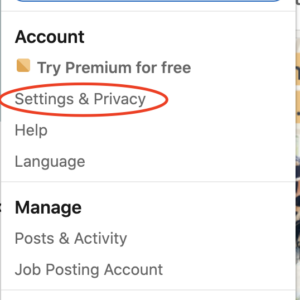 Once you've done that, a new tab will open displaying your settings. By default, you'll land on the Account Preferences tab but you'll want to be in "Visibility". To get there—you guessed it—click "Visibility".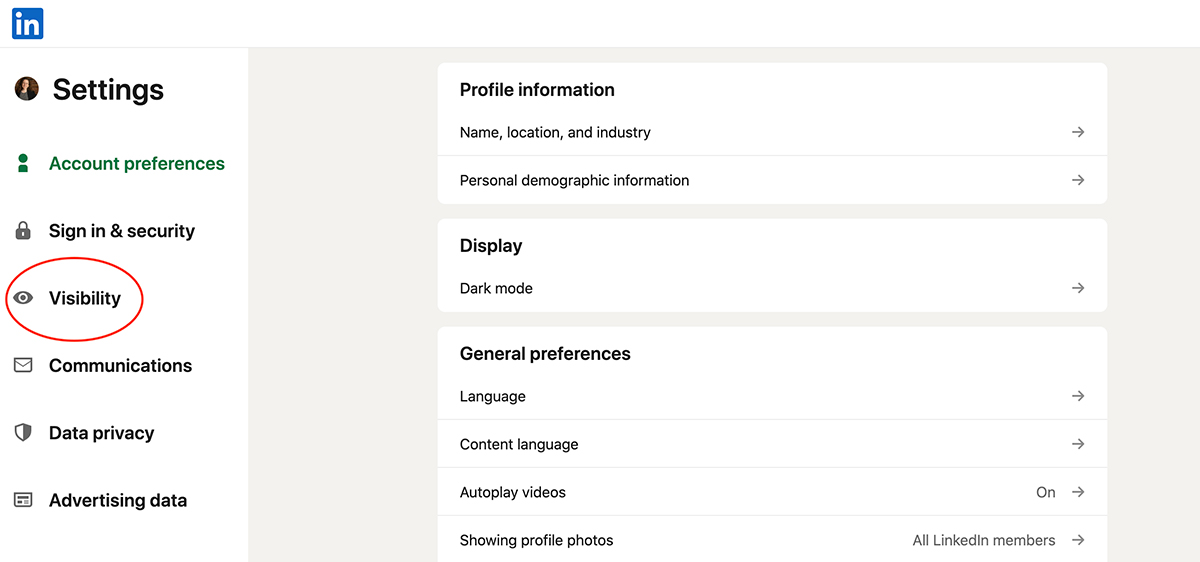 Welcome to the Visibility tab. From here you'll be able to change a number of your privacy options. But if you're still here to change your URL, you'll want to go ahead and hit that "Edit your public profile" button.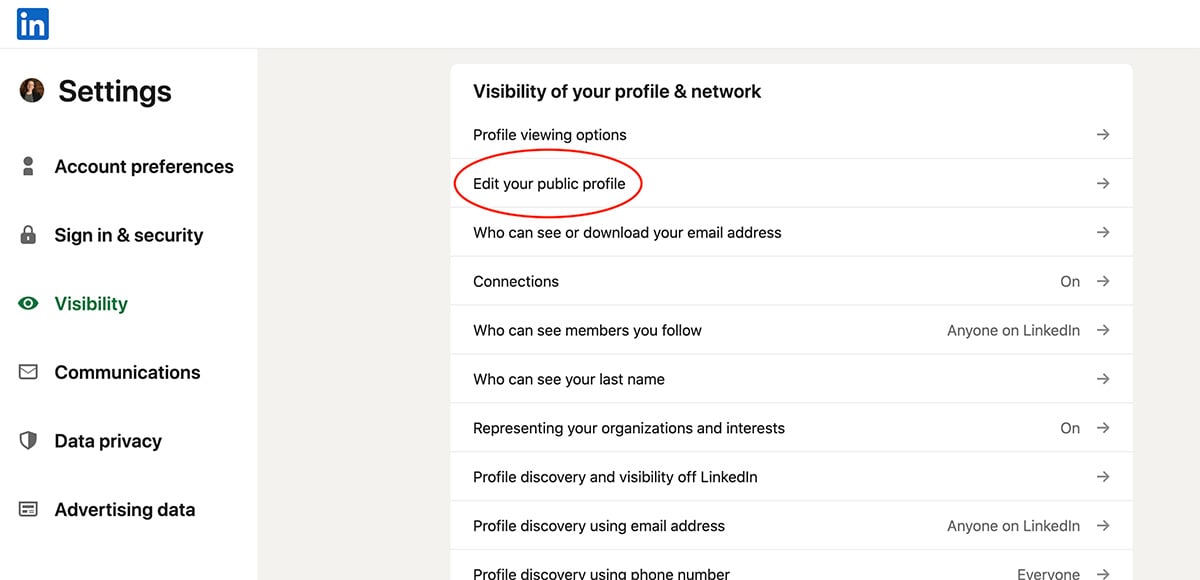 Then you're going to see a neat page that shows you what can be viewed publicly on your profile. It could be your profile picture, education history, etc.
To the right of the page you'll see a nifty little box that says "Edit your custom URL". Voila! This is what you've been looking for. There's even a little line that tells you that you can "Personalize the URL for your profile" in case you had any doubt. Below that bit of copy, you can see what your URL is currently.

You'll notice there's a tiny blue pencil icon beside the URL. When you click it, you'll be able to edit your URL.
Your new URL will begin with www.linkedin.com/in/. You get to choose what goes after this, but we recommend a combination of your first name and last name. For example, www.linkedin.com/in/shelbythevenot.
There, you did it!
To see these instructions for mobile, click the link in the jump menu below. You can also read more about the benefits of a custom LinkedIn URL and get some more resources for finding work in Canada.
Jump To
What you'll find on this page
Steps to create a short LinkedIn profile URL on mobile
To change your URL on your mobile device, you have to start from your profile page.
Tap the Settings icon in the top left corner, beside the text box where your name appears. It looks like a gear, or a flower, or a tractor tire depending who you ask.
From there you'll be brought to the settings menu. You'll be able to update your account preferences, data privacy, change your password, etc.
But to change your URL you're going to want to hit the "Visibility" button.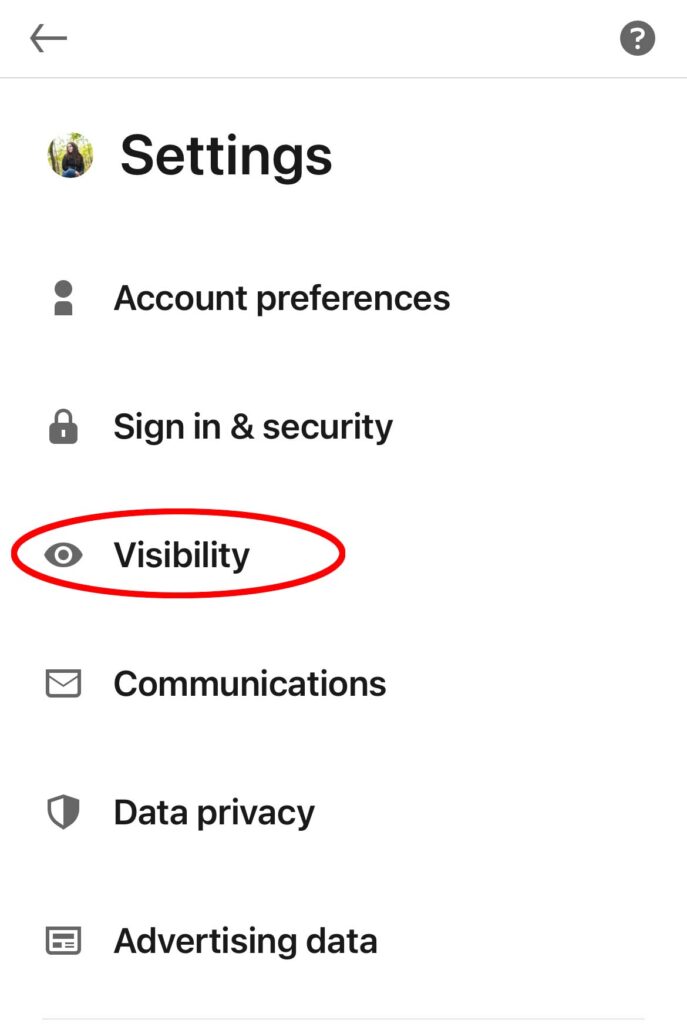 When you hit "Visibility" you're going to be taken to a list of actions you can take to adjust how people—and which people—can view your profile.
You're going to want to click the second option, "Edit your public profile" in order to change your URL.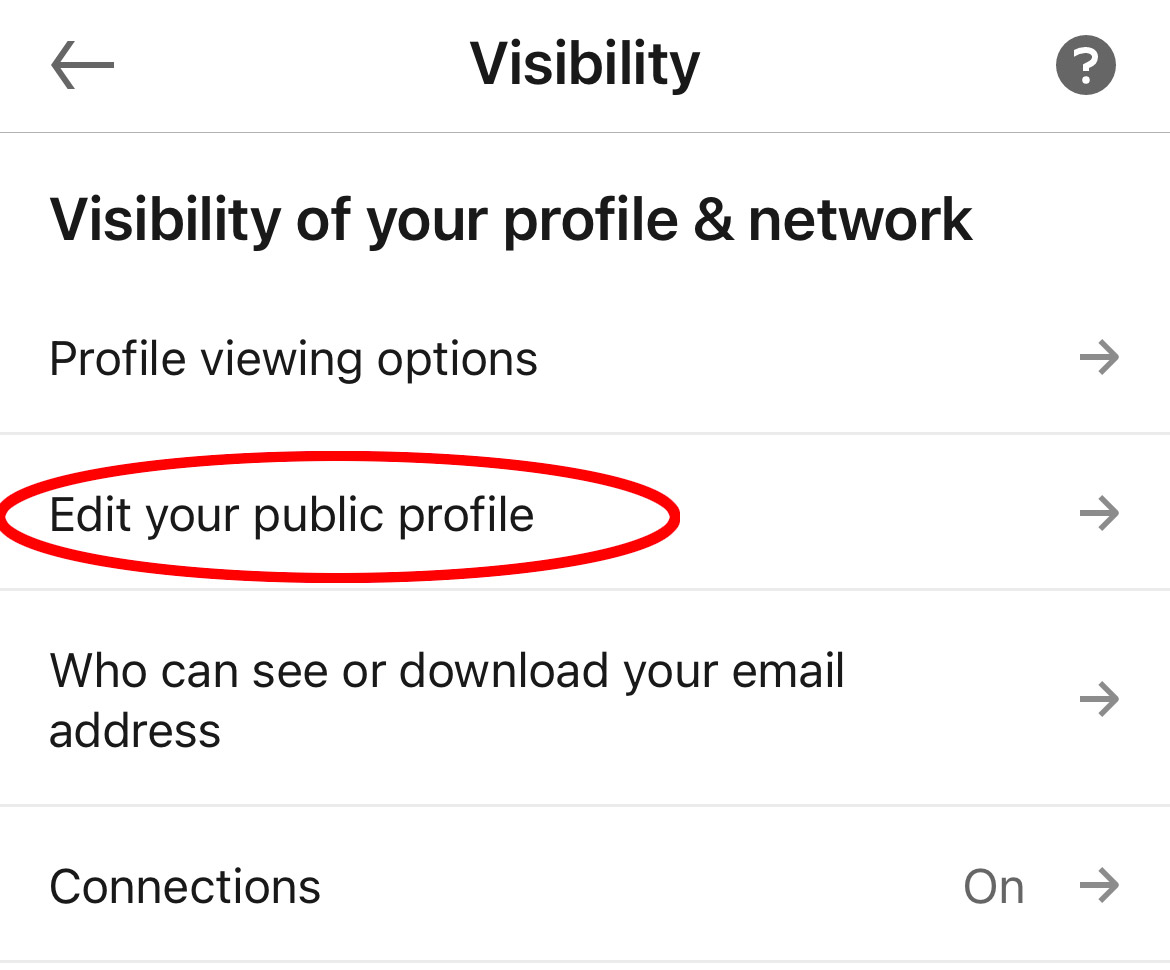 The first action item is "Edit your custom URL". You'll see your current URL below where it says, "Personalize the URL for your profile."
Hit the blue pencil icon to edit. You can change it to anything you want, but we recommend your first name followed immediately by your last name.
Once you have finished editing, be sure to hit "Save".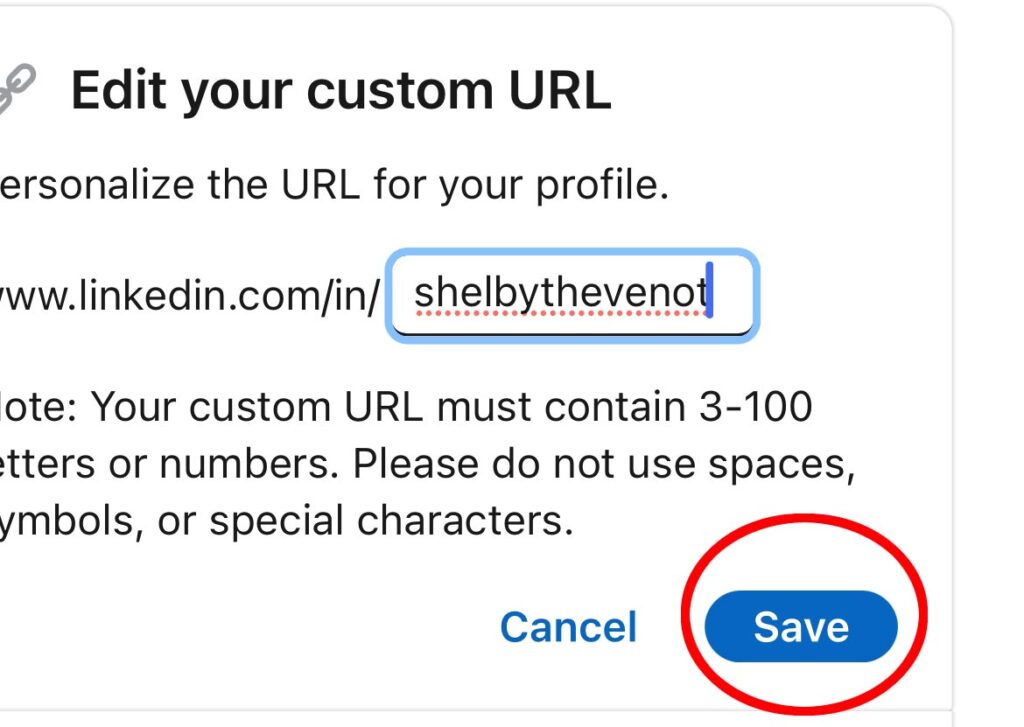 And you're done!
You can now use this URL on your resume, business cards, or any other document that's likely to be viewed as a printed file.
We strongly recommend including your LinkedIn profile on your resume. A resume is simply a quick overview of your career history. Your LinkedIn profile gives you the chance to expand on your achievements, and gives employers to learn more about you if they so wish.
It's important to have a short, custom URL on your resume. Yes, some employers will be viewing a digital file, and can simply click on the long, clunky link, or copy and paste it into their browser.
But many recruiters will be looking at a printed file. If you're trying to impress them, make their life simple. Don't give them a long series of random characters to try to type—give them an easy, custom LinkedIn profile URL instead. It shows that you're keen to impress, and have taken the time to work on your recruitment tools.
For more, see our Being Successful with LinkedIn article. And for tips on creating the perfect resume, see our Resume Format in Canada guide.
Find work in Canada today.
No matter what industry you're seeking work in, our practical advice for finding jobs in Canada can help.
Our recruitment agency matches Canada's leading construction and engineering firms with the best local and international talent. Visit Outpost Recruitment for more.