Be Prepared
Do you have health insurance for Canada?
Our partner, Cigna, offers international health insurance plans that give newcomers peace of mind.
Get a free quote
Be Prepared
Do you have health insurance for Canada?
Our partner, Cigna, offers international health insurance plans that give newcomers peace of mind.
Get a free quote
Thanks to Lana Montgomery for her contribution to this article.
If you're looking for marketing jobs in Canada, you've come to the right place. Especially if you're a recent newcomer or finalising your move to Canada.
The three main markets for marketing jobs in Canada are in the country's three biggest cities: Vancouver, Toronto, and Montreal. These three cities are home to some of the largest marketing agencies and companies in the entire country, and offer a range of marketing roles for the right candidate. So, whether you're looking for an opportunity as a marketing manager, social media expert or search engine optimization (SEO) specialist, there will almost certainly be a range of positions that meet your skill-set in Canada.
That's the good news for marketing professionals or recent graduates in Canada. The bad news is that the field is littered with competitive candidates so if you want to stand out from the crowd then you will need to be as prepared as possible. So, how can newcomers access these lucrative marketing jobs in Canada?
Jump To
What you'll find on this page
Create a cover letter that shines
Does your marketing resume read something like this?
Tasked with the management of all social media channels and marketing content for the advertising company I worked for.
If so, it's time to turn your resume into a document that shines. To do that, make it speak in terms of situations faced, actions taken, and what those actions achieved for the company in terms of KPIs. Here we go:
I was exclusively responsible for creating engaging content that would increase brand awareness of our company across Facebook, Instagram, LinkedIn, and YouTube. By implementing a detailed social media schedule, I was able to target our branded content to the audience that was most receptive to it. As a result, the company's social media traffic and engagement metricsincreased by 55 percent in one year.
Doesn't this looks more like a smart marketing specialist, ready to solve problems for a Canadian business? Now, please don't copy the above example into your resume. Instead, review every single bullet point of your resume and re-evaluate it according to this formula:
Problem/Situation >> Action taken >> Results/Achievement
Then make the necessary changes (and believe us when we say those changes are necessary).
When you take this advice on board, then you should expect to land an interview for a marketing opening sooner rather than later. When you do, it's important to make sure that you're as prepared as possible. To achieve this goal we recommend that you follow these top five tips:
Be concise with your answers. Highlight your achievements but don't ramble. Use your resume as a reference point.
Ensure that you research the company you are interviewing for thoroughly. Show the manager or hiring manager that you've undertaken the necessary research about the company, but don't show off.
When you're asked "why do you want to work for us?", make sure you don't talk about what you want. First, talk about their needs. 
When it comes time to list the attractive and unattractive aspects of the job description, list three or more attractive factors (for example: exciting opportunity, salary, remote working opportunities) and only one minor unattractive factor.
Refer to past experiences that show you've had success in solving previous employer problems that may be similar to those of the prospective employer.
These are just some of the tips that will help you ace an interview.
Informational interview for marketing jobs in Canada
First things first, as soon as you arrive — or better still, a week or two before you arrive — use Google, LinkedIn, and business directories from the city you hope to set up base in and come up with a list of companies in these or related fields.
Come up with a short, concise email that really sells your skill set and experience level. You don't necessarily need to send your resume at this point. Don't go into too much detail but see if they would be willing to meet you for a coffee to discuss how the marketing industry in Montreal for example, works.
Many marketing professionals know how hard the job market can be and may be willing to help you out or at least provide some invaluable tips on the jobs market in their city, province or more broadly in Canada. This could give you a foot in the door to give them a call later that week following up on your email.
Keep in mind that this person most likely won't have a position available at that exact time, but they may know someone who does or have something coming up in the future. Also, remember that finding the right marketing job in Canada may take time so be patient and don't lose heart if you haven't sourced your dream job right away.
If you are on a working visa and you want to be up front about the duration of the visa dates it is a good idea to explain that you are able to extend this. Make it clear that you see your career developing in Canada. Companies are naturally wary about hiring you if you may need to leave in a few months.
Marketing jobs in Canada: FAQ
Which marketing recruitment companies should I contact?
There are a number of marketing recruiters that operate across Canada, perhaps the most well-known in this regard is Randstad Canada. In Vancouver Smart Savvy & Associates source workers, particularly people with multiple years of experience, for media, events and marketing jobs in British Columbia but also across Canada. While in Toronto, IQ Partners are a well respected resource for jobs in a wide range of roles from SEO and market research analytics to mobile marketing and digital media.
Should I take a temporary role?
In a word, yes. Sure, you might be collecting tickets or ushering people into an event, but you may meet people who can help you find longer-term positions and it will look better on your resume to have some local events that you've worked on listed. In addition, Canadian experience is one thing that almost every hiring manager will ask for. Having it, even if it's not your dream job, is definitely beneficial.
Is freelance or contract work useful for marketing jobs in Canada?
Again, yes. Even though it's great to find a full-time position, you shouldn't dismiss the option of contract and freelance work out of hand. Not only is freelancing a very useful way of gaining experience in a range of marketing roles, it also shows initiative that will reflect very well on your Canadian resume when it comes time to .
Email around to marketing companies and offer your services to them. Tell them what you are good at. Are you great at writing, organizing event operations or crafting press releases? Remember that every little helps when it comes to landing a marketing job in Canada. Who knows, they may have a major project that they could need help on for a few weeks and it could lead to something more permanent.
Finally, nowadays it pays to be as proficient as possible when it comes to digital marketing. Having experience on a successful social media campaign could prove invaluable to your chance of landing a marketing job in Canada.
How much do marketing jobs pay in Canada?
The answer to this question is both province and city-specific, as well as being significantly influenced by your experience. According to Randstad, entry-level marketing jobs start at around $35,000. This includes marketing jobs such as social media manager, marketing coordinator, and marketing analyst. With experience, you'll be able to move into higher paying marketing jobs, often with a management component. You can expect starting salaries in the mid-to-high $70,000 range for these roles.
In addition, a recent report from Talent.com found that the average salary for marketing managers in Canada was above $70,000. While more experienced marketing managerial roles could earn anywhere up $100,000 per year depending on your experience, location and the position itself.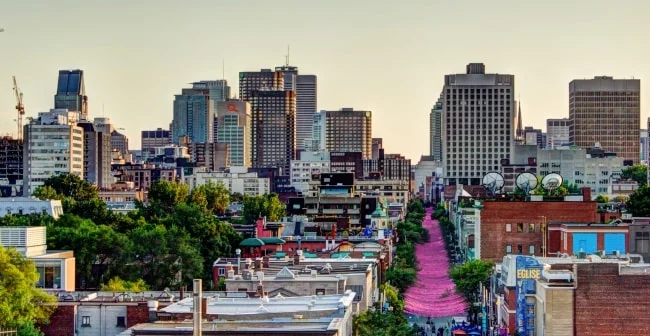 Which marketing jobs are in demand in Canada?
Given the agile nature of marketing as an industry, it should come as no great surprise that the types of marketing jobs that are in demand can change and fluctuate quite regularly. That said, in 2019 positions as marketing managers, marketing coordinators and digital marketing specialists were some of the most sought after marketing roles in Canada.
According to data from the 2019 Canadian Career Outlook report, graphic design, project manager and research assistant jobs were the three most searched-for marketing related jobs of 2018, with an average 2,400, 1,500 and 1,300 searches per month, respectively. Data analyst positions ranked fourth among the top 20, with just under 1,000 searches.
Somewhat surprisingly given the proliferation of social media platforms for almost all companies in recent years, social media jobs did not make the top-ten list in six of Canada's ten provinces. However, when looking only at content creation marketing jobs, the role of social media manager topped all other searches in Canada, followed by SEO consultant and content writer.
Finally, with respect to the type of employment prospects those in the marketing sphere are looking for in Canada, the results are positive. According to Canadian Career Outlook there was a "noteworthy" uptick in the amount of searches for full-time employment opportunities in the marketing field, with the average increasing by 53 percent within the last three years. Meanwhile, searches for project work, internship opportunities and flexible working hours were down 17 percent, 18 percent and 21 percent respectively. These indicators point to the strength and stability of the marketing sector in Canada in 2018, and this appears to be a trend that looks set to continue moving forward.
Where should I look for marketing jobs in Canada?
As well as job sites like Indeed, LinkedIn, and the Canadian Marketing Association (CMA), there are a range of marketing positions available on LinkedIn. What's more, if you are looking for resume tips for your marketing job search in Canada then why not pay a visit to our dedicated page on the topic.
Moreover, and as we mentioned earlier, informational interviews and networking can also assist greatly when it comes to landing your dream marketing job in Canada. For some, the term networking can send shivers down the spine but really it is little more than having a conversation with someone in your chosen field and taking it from there.
Finally, exploring the hidden jobs market in Canada is a sure-fire way of increasing your chances of landing the marketing job you want in Canada. Our detailed guide on the topic should help you implement tips that work while avoiding what doesn't.
Digital marketing trends in Canada
You don't need to be an expert to know that digital marketing will continue to play an integral in the wider marketing spectrum in Canada.
By understanding the preferred and most optimal marketing trends of businesses across Canada, successful candidates like yourself can leverage this knowledge when applying for marketing jobs in your new home. So, what trends can we expect to see?
In general, one of the biggest takeaways that recent research points towards when it comes to digital marketing trends is a disparity between what is perceived to be in vogue and what businesses actually cite as important.
Speaking to this point, John Wiltshire, president and CEO of the Canadian Marketing Association, had this to say:
"What we are seeing is that some things that people think might be really 'in vogue' have not really become in vogue yet and other things that people might think are old are still very-well accepted and very-much used."
Email marketing is an example of a tried and trusted digital trend that continues to stand the test of time despite perhaps lacking the shininess of other methods. Wiltshire claims that email marketing is one of the most "mature components" of digital marketing but remains one of the most effective tools. In addition, recent research by the Canadian Marketing Association indicates that the majority of consumers are still very willing to receive information through email.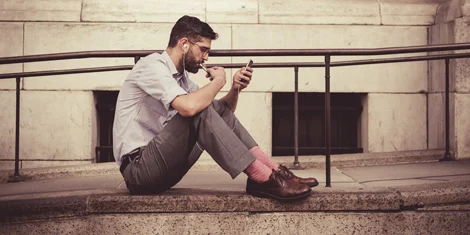 When it comes to new digital marketing trends, Wiltshire claims that progress is real but slow. For instance, when it comes to trends like augmented reality and artificial intelligence, the lower usage numbers do not point to a lack of knowledge on behalf of Canadian businesses but rather an inevitable time lag as the "play around" with technologically-innovative approaches for a while before making a large marketing commitment or spend.
Another reason why traditional digital marketing techniques such as email marketing continue to outpace newer methods like augmented reality could have to do with the expense incurred and the best means of delivering this new trend. The battle between internal and external resources is real for many Canadian businesses looking to optimize their marketing budget and Wiltshire claims that many businesses are continually debating whether to conduct digital marketing in house or to outsource.
"The traditional agency model is being pressured as we move to more digital types of marketing. That is a worrisome trend because as large brands bring more functions in-house, they lose that objectivity and they lose the expertise of someone who knows how to market to individuals in all areas of their life."
This is merely a small insight into the digital marketing trends in Canada in 2020 but as if you want to make a solid start to your career as a newcomer then we recommend delving deeper into this topic in advance of any interviews or informal meetings.
Canadian immigration options for marketing professionals
There are many quick and efficient options available to marketing specialists when it comes to moving to Canada, particularly younger professionals with some work experience, strong English or French ability, and a high level of education. Workers in marketing often score particularly well for their education when it comes to immigration to Canada.
The smoothest  immigration pathway might be through the Express Entry system, but other options are available, most notably through the Provincial Nomination Program (PNP). Successful Express Entry applicants can be living and working in Canada in just a few months — a far cry from the months or years of waiting you might face if attempting to work in the United States. More to the point: Canada also provides clear pathways to permanent residence, plus work and study permits for family members from the get-go!
If Express Entry isn't the right Canadian immigration option for your situation, there could be a good PNP fit. Provinces use these programs to nominate people for permanent residence based on local needs. Marketing professionals are generally well-positioned to immigrate to Canada through a PNP. Our PNP Live Tracker includes a tool that helps you to identify potential PNP options for you.
If you want to move to Canada sooner, there may be an opportunity to get a temporary work permit. This may be achieved through any of:
International Experience Canada (IEC, which includes the working holiday program). This program is open to younger people from more than 30 countries. Applicants can get an open work permit (no job offer required!) for up to 12 or 24 months, depending on their citizenship.
An Intra-Company Transfer, if your current employer also has an office or affiliate in Canada.
With the help of an employer in Canada and a valid job offer, it may be possible to obtain a Labour Market Impact Assessment (LMIA), allowing you to get a work permit for Canada.
These are some of the most common ways for marketing professionals to immigrate to Canada, but there may be other options based on your circumstances. Visit our complete immigration guide to learn more about those.
And there you have it! Make sure to check out our Employment section for further info on tips and advice for landing a marketing in Canada. If you intend on coming to Canada on an IEC work permit then why not save yourself time and money by getting your travel insurance (which is mandatory for IEC visas) and resume arranged long before you arrive. See our guides below for more details.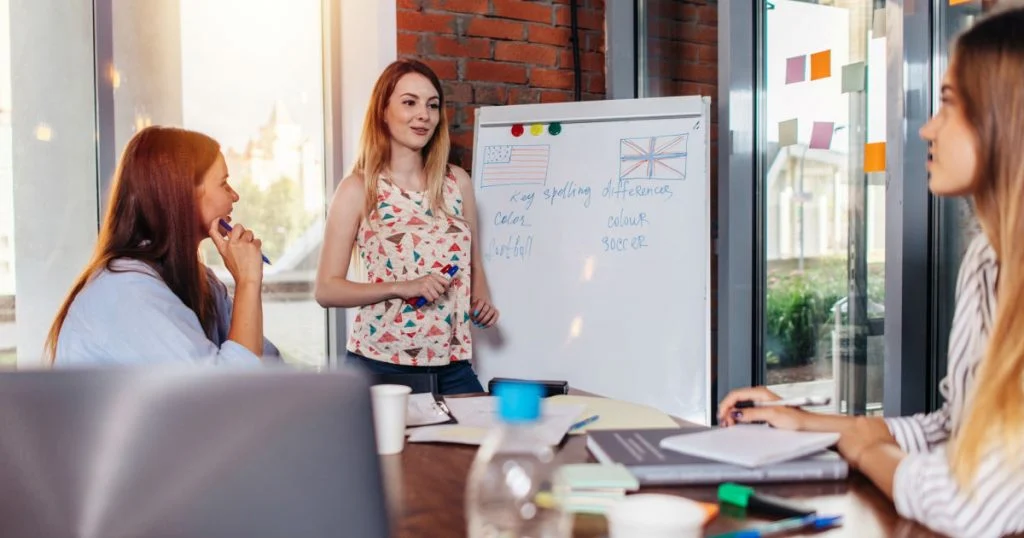 Let your job search soar with Moving2Canada's help
Create a Moving2Canada account to get job postings, advice, and a copy of our FREE Getting Started Guide magazine!
Find out more