Be Prepared
Do you have health insurance for Canada?
Our partner, Cigna, offers international health insurance plans that give newcomers peace of mind.
Get a free quote
Free
Find the best immigration programs for you
Take our 2-minute immigration quiz and we'll tell you the best immigration programs for you!
Take the quiz now
At Outpost Recruitment, we're delighted to be involved in placing high-quality candidates with some of the most renowned and experienced companies in the engineering and construction sectors in Canada.
Our detailed screening process allows us to learn more about their ambitions, goals, past, family situation and more. We want to know what excites them, what concerns them, and how they will react to overcome any potential issues that may arise.
We believe that there needs to be a stronger emphasis on consulting in the industry, not just doing recruitment by numbers.We're proud of the fact that every candidate ever placed by Outpost Recruitment has gone on to exceed expectations and deliver quality work. We find that this personal touch leads to success for all parties, most of all, our candidates.
Note: Moving2Canada Recruitment is now called Outpost Recruitment, which finds great jobs in Canada for suitable candidates. Since 2012, we've helped people get work across civil, infrastructure, and buildings projects. Learn more about the change, and visit Outpost Recruitment for job postings.
Outpost Recruitment: The Candidates

"With three young kids, the decision to emigrate from Ireland for a second time was not an easy one. Ruairi encouraged me to apply for permanent residency early in the planning process, which was really helpful. His knowledge of locations across Western Canada was superb and, most importantly, he managed to find me a senior project management role where I can grow my career in Alberta."
Michael Keane, Senior Project Manager, Clark Builders
"After four years in Vancouver, I decided I needed a career change. I contacted Outpost Recruitment about making a switch from engineering consultancy into construction. Ruairi identified that I could use my professional engineering designation, project management skills and previous structural experience with buildings to grow into a Project Manager for a general contractor. His attention to detail and communication throughout the process was first class. I would highly recommend Outpost Recruitment."
Dan Tinnelly, Project Coordinator, Bird Construction
"Ruairi's ability to understand my interests and career goals proved decisive in helping me move my career forward in Canada. With all my current experience based on contractor side, I was keen for a change. He found me a role in project management consultancy that met all of my objectives. His continued support has been fantastic in helping me settle in Calgary."
Fergal Corbett, Project Manager, Pivotal Projects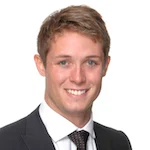 "I met with Ruairi for a coffee when I arrived in Vancouver. His well-rounded knowledge of the hiring process in Canada and his eagerness to develop a suitable approach to sell my skills and experience to potential employers were key in aiding me to find employment as an Australian Expatriate. Ruairi put me in contact with a number of key personnel within various engineering firms and helped me to develop a plan to utilise my job searching time in the most efficient and effective way for the Canadian market. With time on my side and no ties to Vancouver, I opted for a role in Edmonton where I could accelerate my career. His strong communication skills and willingness to help me succeed in a new environment were pivotal in my job search success."
Josh Whetham, Structural Engineer, Read Jones Christoffersen
"Finding challenging work in my field became difficult once the recession hit Ireland. After I decided on moving to Canada, I contacted Outpost Recruitment to kick-start my job hunt. Ruairi assisted me in transforming my resume and introduced me to three employers that were a fit for my experience. I trusted him to manage to my international job search, and he exceeded all expectations."
Liam McFadden, Senior Quantity Surveyor, Clark Builders
"I initially contacted Outpost Recruitment to gain more information about working in Fort McMurray. The Outpost team was helpful in connecting me with others so I could learn more about the oil sands. My goal was to use my open work permit for Canada and go where the opportunities are greatest. Soon after, I met with Ruairi at an employment fair and within a month I had a great job offer in Canada. Having a job in place before I moved was invaluable, and their guidance and communication was superb."
Lisa Mulvey, Project Controls, Aluma Systems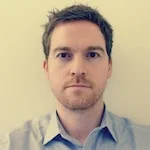 "Outpost Recruitment proved a fantastic resource in helping me adapt my job hunting skills to the Canadian market. I got in touch the day I arrived in Vancouver. Ruairi connected me with my current employer and I received an excellent job offer within four weeks of arriving in Canada. His advice and connections were crucial in helping me and my wife settle into life in Vancouver. Ruairi was the first person I contacted when I learned that my current project was coming to an end."
Niall Cahill, Project Control Engineer, SNC Lavalin
"Once I met Ruairi from Outpost Recruitment at an employment fair, his proactive approach immediately impressed. His knowledge of my industry and the immigration process for Canada quickly helped me gauge the challenge ahead. Within a short time, Ruairi connected me with one of Canada's top engineering consultancies, and I was set to begin a new adventure in Canada."
Piotr Ziminski, Electrical Designer, Stantec Consulting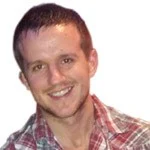 "Outpost Recruitment has helped me find two employment opportunities in Canada to date. When I arrived in Vancouver in June 2012, they shared contacts for land surveying roles in Northern BC so I could gain some local experience. Afterwards, I decided to pursue a career in construction. Ruairi found me a perfect project management role with a general contractor. He provided some valuable career guidance and has continued to provide support as I pursue permanent residency in Canada."
Sean Gribben, Project Coordinator, Bird Construction
"Having moved to Vancouver from Ireland in March 2012, I found Outpost Recruitment extremely useful. They helped me find a Design Engineer role where I work on exciting transportation projects in Vancouver. Their local knowledge and advice on adapting my resume proved crucial to my job search."
Stephen Palmer, Design Engineer, Delcan Engineering
"I consulted Outpost Recruitment once I had set a date for my move to Canada. Ruairi's knowledge of the local employment market and insights into potential locations proved really useful. Once I settled on Vancouver as a location, Outpost Recruitment was able to find me a challenging project management role in infrastructure engineering. Ruairi's ability to lead the process was a massive bonus and he was able to provide solid advice on all issues, from interview preparation to salary negotiations."
Conor Malone, Civil Engineer, Associated Engineering