Be Prepared
Do you have health insurance for Canada?
Our partner, Cigna, offers international health insurance plans that give newcomers peace of mind.
Get a free quote
Free
Find the best immigration programs for you
Take our 2-minute immigration quiz and we'll tell you the best immigration programs for you!
Take the quiz now
One of the major advantages of moving to Edmonton is that you are surrounded by some of the most spectacular scenery in Canada.
Within an afternoon's travel you have beautiful national parks, peaceful lakes and skiing. There are so many things to do outside Edmonton that it's difficult to know where to start.
If you have other fun and exciting ideas for things to do outside Edmonton, then drop us an email and we will add them to the list. Help others learn more about the vast selection of things to do in one of the most stunning regions of Canada.
Jasper National Park
It's a four-hour drive to Jasper, but it's well worth the time. It is less touristy and more laid-back than Banff National Park, but just as gorgeous. Spanning 10,878 square kilometers and with nearly 1,000 kilometres of trails, countless campsites and more than enough wildlife to marvel at, Jasper National Park is one of Alberta's highlights. Driving is the easiest way to see Jasper, but Via Rail provides commercial rail travel from Edmonton and Vancouver.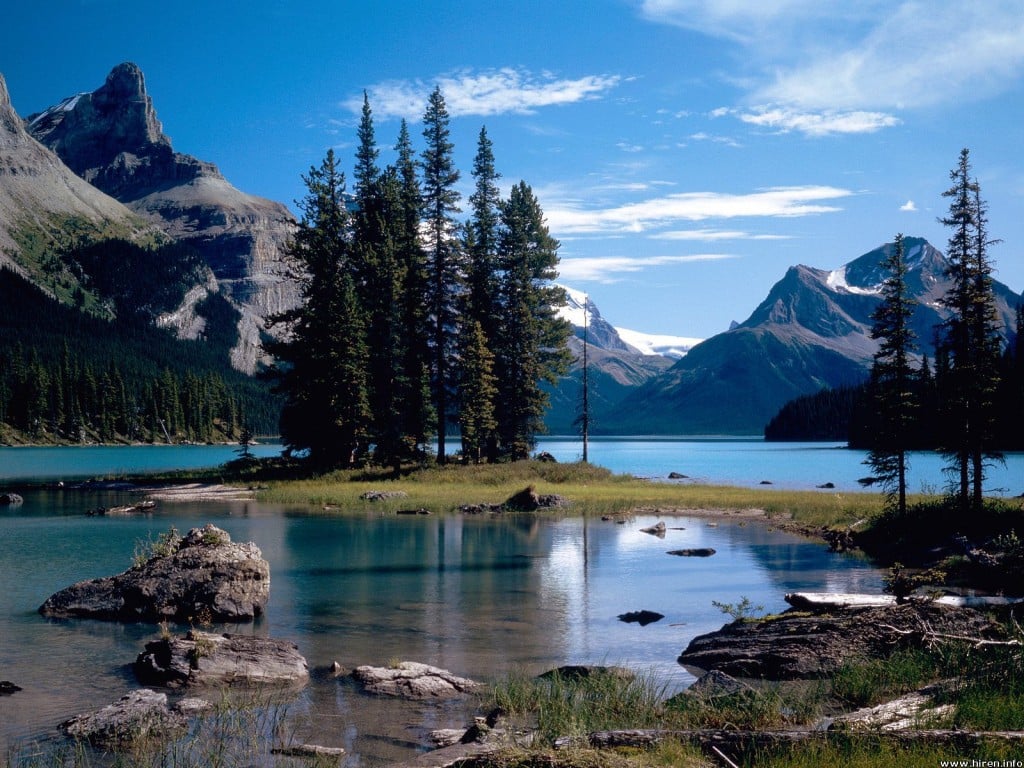 Banff National Park
Banff is Canada's oldest national park, and about a five-hour drive from Edmonton. Banff is great for both luxury and play. Spend your day on the trails and then relax in the infamous Banff Upper Hot Springs. There's also first-class skiing to be found at Sunshine Village, Lake Louise Mountain Resort and Mount Norquay Ski Resort.
Camping
There's no shortage of places to camp in Alberta. Whether you want to take a trek to the Rockies for real backcountry camping or do some 'car camping' just outside of town, there's always a place to go and escape the city.
Skiing
If you're ready to hit the big slopes, head to the Rockies for world-class skiing. Some notable ski resorts are Sunshine Village and Lake Louise (Banff), Marmot Basin (Jasper), and Nakiska (Kananaskis).
Lakes
When the temperatures soar in the summertime, nearby lakes are one of the best ways to cool off.
Sylvan Lake – 25 km west of Red Deer, approx. 2 hours drive from Edmonton
Pigeon Lake – 60 km west of Wetaskiwin, approx. 1.5 hours drive from Edmonton

Elk Island National Park
Located 35 km east of Edmonton, Elk Island National Park is a favorite destination for those looking for a break from the city. You're almost guaranteed to see bison during your visit there, but there's also elk, moose, coyotes and beavers. Camp, hike, cross country ski, kayak or golf — it's all just a short drive away.