November 10, 2023
By Shelby Thevenot
British Columbia has passed a law that will improve the credential recognition process for immigrants.
The new law removes the requirement for foreign workers to have Canadian work experience to be recognized in regulated occupations. It also removes language-testing requirements and set caps on processing times.
The BC government is making these changes to increase fairness, efficiency, transparency, and accountability in the credential recognition process.
The act received royal assent on Nov. 8. It is scheduled to come into effect in the summer of 2024. Before that, the province is setting up an office for a superintendent and working with regulatory authorities during winter and spring.
"Skilled professionals from around the world move to BC hoping to put their skills to good use, but instead face huge obstacles and an often-confusing process to get their credentials recognized," said BC Premier David Eby in a media release.
"With the skills shortage we have in this province, we cannot afford to leave anyone on the sidelines. That's why we're taking action to close the gaps in the system so people can get to work faster, fill in-demand jobs and provide much-needed services to people in BC."
The new law, called International Credentials Recognition Act, will require 18 regulatory bodies in BC to remove credential recognition barriers in 29 professions. These professions include engineers, social workers, veterinarians, paramedics, early childhood educators, teachers, biologists, land surveyors, architects and others. Now, qualified professionals can seek credential recognition more quickly, regardless of where they were trained.
"We know we need more people working to fill one million job openings expected over the next decade," Andrew Mercier, Minister of State for Workforce Development, said in the release.
"With the International Credentials Recognition Act, we're making the process fairer and more transparent, so all qualified professionals can work in their chosen fields."
The province is appointing a new superintendent, who will be responsible for overseeing credential recognition. The role will help promote fairness, monitor regulatory authority performance, and enforce compliance with the new legislation.
"The immigrant communities in BC applaud the passing of legislation aimed at removing barriers internationally trained professionals experience in accessing careers in their professions and streamlining the path to fully realizing the incredible potential and skills newcomers bring to this province," Olga Stachova, CEO of MOSAIC BC said in the release.
"This step will have a significant positive impact not only on the quality of lives and futures of newcomers, but on the B.C. economy and society at large."
Thank you @AndrewMercierBC for engaging with the audience at @MOSAICBC Immigrant Professional Conference #IPC2023 and advocating for removing barriers for immigrants to work in their professions. You filled the attendees with hope and optimism for their future! pic.twitter.com/XSfUdhVtGE

— Olga Stachova (@OlgaStachova) October 28, 2023
BC improves credential recognition for 29 occupations
The new credential recognition law will require 18 regulators in BC overseeing 29 professions to adhere to the new rules. The full list of occupations are listed below:
registered music teacher
professional engineer
professional teaching certificate holder
land surveyor
early childhood educator
landscape architect
early childhood educator assistant
applied science technologist
conditional teaching certificate holder
certified technician
social worker
veterinarian
registered clinical social worker
lawyer
professional biologist
architect
applied biology technician
notary public
registered biology technologist
emergency medical assistant, including paramedics
professional geoscientist
chartered professional accountant
registered professional forester
associate real estate broker
registered forest technologist
managing real estate broker
professional agrologist
real estate representative
technical agrologist
Immigrate to BC
British Columbia is consistently one of the top destination provinces for new immigrants in Canada. Vancouver is popular among city dwellers, while Vancouver Island and BC's Interior attract nature lovers.
There are a number of Canadian immigration programs that will help you get permanent residency in BC. For one, BC is part of the the Provincial Nominee Program (PNP), which is one of the biggest Canadian immigration programs. Skilled workers may also qualify for Express Entry, another popular immigration option.
But, maybe you only want to come to BC for a short adventure. Check if your country qualifies for International Experience Canada (IEC), which allows eligible youth to work and travel anywhere in Canada. There are also opportunities for tech and engineering professionals to come to Canada through the Global Talent Stream.
Canada is a digital nomad-friendly country. If you want to work for your company remotely from Canada, you can stay for as long as your travel authorization allows, whether that's a visitor visa or electronic travel authorization.
Or, if you want to level up your career, see if studying in Canada is suitable for you.
Check your eligibility for Canadian immigration
Moving to Canada is an exciting and life-changing decision, and we understand that the process can be both thrilling and overwhelming. Which is why when you sign up for a free Moving2Canada account, you get access to a personalized checklist that will lay out the steps you need to take to move your life over to Canada.
Plus, take our free Canadian Immigration Quiz and check your eligibility for more than 20 immigration programs.
But that's not all–by becoming a member, you unlock exclusive offers from our partners, providing you with additional resources to get you a head start on your move.
Signing up is easy. Whether you're considering the idea of moving to Canada or have already made the decision, having access to a personalized guide and valuable resources can make a significant difference in your experience. Take the first step toward your Canadian dream today by joining the thousands of newcomers who already have a Moving2Canada account–your future self will thank you for it.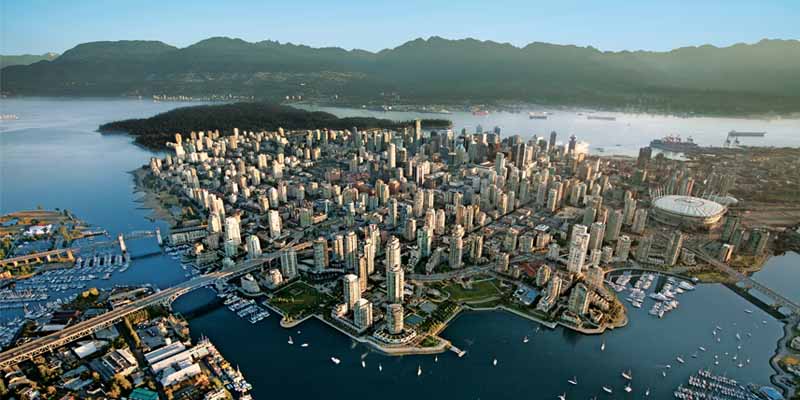 Free
Make the most of your move to B.C.
Job matching, a personalized checklist, exclusive events — it's all there with a free Moving2Canada account!
Register now