June 22, 2023
By Shelby Thevenot
How do you begin to measure happiness? Well, these housing experts set out to try and find the happiest cities in Canada based on factors like economy, health, and community.
It may or may not surprise you that the top 50 happiest places in Canada, according to Point2Homes, do not include the big four major Canadian cities: Calgary (#51), Montreal (#86), Toronto (#72) or Vancouver (#67)—although some of them are close by!
Rather, the happiest city in Canada is Caledon, Ontario—an hour outside of Toronto. In fact, the top five happiest cities in Canada are all in Ontario.
In this study, happiness was measured based on 30 metrics including: median after-tax income, poverty rate, perceived health, sense of belonging, commute time, rainfall and air quality.  The metrics were then split among four dimensions labelled: Economy & Real Estate; Location & Demographics; Health & Wellbeing; and Community & Environment.
In terms of economy and real estate, Quebec and Alberta offer the top places. In Quebec the happiest cities are Terrebonne, Repentigny, and Blainville, while in Alberta it's Strathcona County, and Wood Buffalo. These cities enjoy low poverty and unemployment rates, in addition to high shares of owner households and after-tax median incomes.
When it comes to Location & Demographics, the happiest cities are in Ontario and British Columbia—specifically, Milton and Oakville, Ontario, and the District of North Vancouver in BC. These populations are fortunate when it comes to factors such as the share of divorcées, crime severity, and overall appeal.
Quebec cleans up in Health & Wellbeing metrics, with Granby, Saint-Hyacinthe, Québec City, Lévis, Drummondville, and Trois-Rivières having the healthiest positions on the list.
And finally, Atlantic Canada and the Prairies have the happiest cities in terms of Community & Environment. St. John's, NL, Cape Breton, NS, and Regina, SK, find happiness in their communities and surrounding area. The report also says life is less stressful in St John's, NL, and Saskatoon, SK.
Happiest cities in Canada by category
Economy & Real Estate: Quebec cities have lowest income inequality
They say money can't buy happiness, but the Quebec residents of Terrebonne, Blainville, and Repentigny are the happiest in terms of Economy & Real Estate. All these cities are within driving distance of the city of Montreal.
These three cities also happen to have the lowest poverty rates among Canada's 100 largest cities. Blainville in particular has one of the lowest unemployment rates. Repentigny and Terrebonne both have favourably low income inequality indexes.
Meanwhile in Alberta, the residents of Wood Buffalo enjoy the highest median household after-tax income in the country at $144,000 CAD.
Location & Demographics: Ontario cities have lowest crime severity index
Canada is known worldwide as being a relatively safe country, but the residents of Milton, Oakville, Halton Hills, and Burlington Ontario have a particularly low crime severity rank.
Point2homes also looked at divorce rates, and found only 7.5 percent of Milton's population were divorced or separated, a very good score compared to other cities in Canada.
Given the high percentages of people who moved to these cities recently, Blainville, QC, and Aurora, ON, are the happiest locations for outsiders looking to relocate.
And finally, if commute is important to you, Mississauga, ON, is the most walkable of the 100 largest cities in Canada.
Health & Wellbeing: Top six happiest cities in Quebec
The province with the shortest working hours also tends to have the cities that score best in terms of Health & Wellbeing. Quebec also reports the lowest shares of residents who have mood disorders such as depression, bipolar disorder, and mania.
The top six happiest cities in this category include: Granby, Saint-Hyacinthe, Lévis, Québec City, Drummondville and Trois-Rivières.
Although sports and exercise are known to contribute to lower stress levels, Quebec cities tend to land somewhere in the middle as far as regular participation in sports go.
Community & Environment: Sense of belonging, volunteering, and charity delights Atlantic Canada and Prairies
As one of the greenest cities in Canada, St. John's, NL, ranks high in terms of Community & Environment and has the highest charity donor rate. It's also where residents feel a strong sense of belonging to the local community—although not as strong as residents of Cape Breton, NS, and Peterborough, ON.
Regina and Saskatoon, both in Saskatchewan, are the most involved in volunteering. These two Prairie cities have the highest volunteer rate in Canada's largest 100 cities.
Happiest cities in Canada by region
Ontario
Ontario has the largest population in Canada, and therefore is home to nearly half of the 100 largest cities in the country. Much of what makes Ontario cities happy is linked to Economy & Real Estate. For instance, residents of Caledon, Oakville, Vaughan, Halton Hills, and Milton, enjoy median after-tax incomes of more than $107,000, which is above the national median.
Caledon also boasts a high homeowner rate with more than 89 percent of households in the city being owned rather than rented. In other Ontario cities like Vaughan, Clarington, and Halton Hills, more than 85% of homes are owned households.
Vaughan, Milton, Caledon, and Oakville are content to have some of the lowest percentages of people who've divorced or separated, among the 100 largest cities in Canada.
Residents of Thunder Bay and Peterborough report the strongest sense of belonging to their local communities, but do not rank highly in overall happiness.
Quebec
Lévis and Saguenay are among the 10 most fortunate large cities in Canada. Compared to other Canadian cities, both have the largest shares of their populations spending less than 30 percent of their income on housing. Cities in Quebec also boast the lowest unemployment and poverty rates in the country, as well as low crime and income inequality indexes.
B.C.
The District of North Vancouver is the eighth largest city in Canada and the happiest city in B.C. Residents enjoy a $106,000 median after-tax household income.
The Point2Homes report measures home ownership and percentage of income on housing as indicators of happiness. For instance, in Langley, nearly 82 percent of homes are owned, while in Prince George, 84 percent of residents spend less than 30percent of their income on housing.
Forest fires aside, BC also has the "happiest weather," even during the winter. Delta residents enjoy an annual median temperature of 11°C, while Nanaimo residents have the best air quality among Canada's largest cities.
The Prairie Provinces
Lethbridge, Alberta has one of the shortest commute times among Canada's largest cities, and Airdrie, Alberta, has seen one of the highest percentages of newcomers in the past five years.
Other Alberta cities like Strathcona County and Wood Buffalo rank highly on the Economy & Real Estate index.
If we look at Saskatoon, Saskatchewan, this prairie city ranks 55th in overall happiness, but it is the second most stress-free city on the list. Both Saskatoon and Regina have the highest sports participation rates.
In Manitoba, Winnipeg has the highest volunteer rates on the list.
Atlantic Canada
Atlantic Canada boasts the highest charity rates among Canada's 100 largest cities. Some of the best air quality and greenness can be found in Fredericton, St. John's, Halifax, Cape Breton, Moncton, and Saint John comes with a lot of greenness and the best air quality.
St. John's Newfoundland reports some of the least stress of all the cities listed. Only 12 percent of St. John's residents say most days are either quite a bit or extremely stressful.
If you're interested in moving to Canada but not sure which program you may be eligible for, check your eligibility for more than 20 different Canadian immigration programs by taking Moving2Canada's free Canada Immigration Quiz.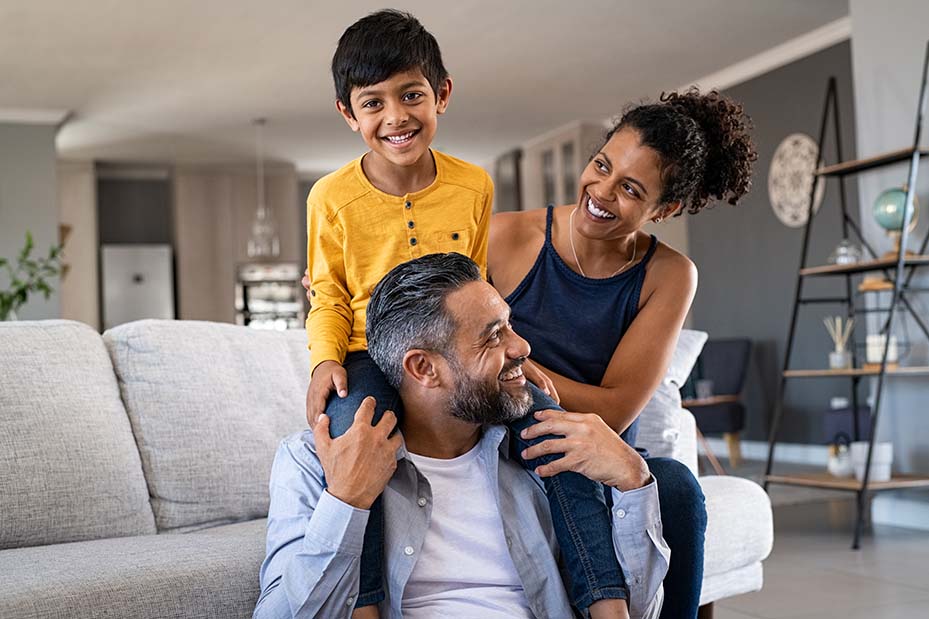 Free
Find the best immigration program for your family
Take our free immigration quiz and we'll tell you the best immigration programs for you!
Take the quiz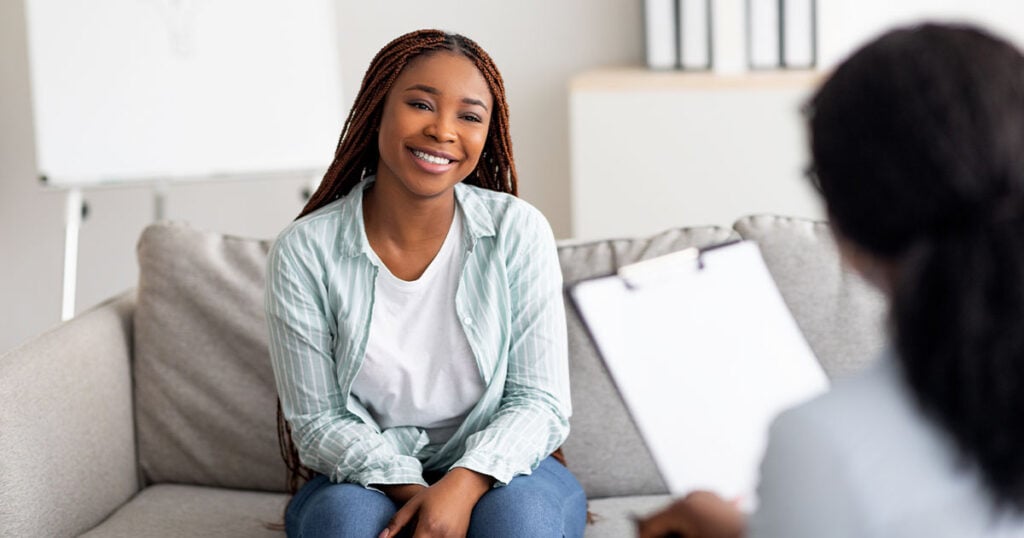 Our Partners
Get your questions answered by an expert
Speak with a regulated Canadian immigration consultant to help plan your immigration. Moving2Canada is happy to recommend a handful of exceptional consultants.
Find a consultant