August 14, 2018
By Hugo O'Doherty
If you want to live the good life, live in Canada. That's one of the main takeaways from The Economist's 2018 Global Liveability Index, which ranked three Canadian cities — Calgary, Toronto and Vancouver — among the top 10 globally.
The Global Liveability Index ranks 140 cities around the world, with assessment factors that include stability, healthcare, culture and environment, education and infrastructure.
The latest ranking has seen Melbourne, Australia being knocked off top spot, a position it had held for the previous seven years. In its place, Vienna was crowned as the world's most liveable city. Calgary came in fourth place, Vancouver in sixth and Toronto seventh, with Osaka, Sydney, Tokyo, Copenhagen and Adelaide also featuring in the top 10.
Canada and Australia are the only countries to have three cities among the top 10, with no US cities and only two European cities present.
The benefits of diversity
While the three top-ranked Canadian cities showcase distinct identities and cultures, they share at least one thing in common — a commitment to welcoming newcomers. In addition to being a magnet for Canadians searching for opportunity and adventure, Calgary, Vancouver and Toronto have for many years also attracted swathes of international students, foreign workers and new permanent residents, many of whom have gone on to become Canadian citizens themselves.
Around half of Toronto's population is foreign born, with around 30 percent of Calgarians and more than 40 percent of Vancouverites having been born outside Canada. With relatively low crime rates, stable economies and strong publicly-supported education and healthcare systems across these cities — each of which is in a different province — the success of Canada and her cities is once again revealed on the world stage.
Calgary
Calgary is more than just stetson hats and rodeos. It is a place where the first Muslim mayor of any large North American city, Naheed Nenshi, has been elected three times in a row. And it is home to the second-highest number of corporate head offices in Canada among the country's 800 largest corporations, with the second-highest number of millionaires per capita in Canada.
Census Metropolitan Area (CMA) population: 1,392,609 (2016)
Immigrant population: 404,700
Non-permanent resident population (including international students and work permit holders): 27,170
Overall Global Liveability Index rating (out of 100): 97.5
Stability: 100
Healthcare: 100
Culture & environment: 90
Education: 100
Infrastructure: 100
If you want to learn more about life in Calgary, make sure you visit our Calgary city guide.
Vancouver
The largest Canadian city west of Ontario is sheltered between the Coast Mountains and the Pacific Ocean, facing Vancouver Island. As one of the most ethnically and linguistically diverse cities in the world, Vancouver offers locals and newcomers alike an opportunity to understand a range of cultures, all in one place.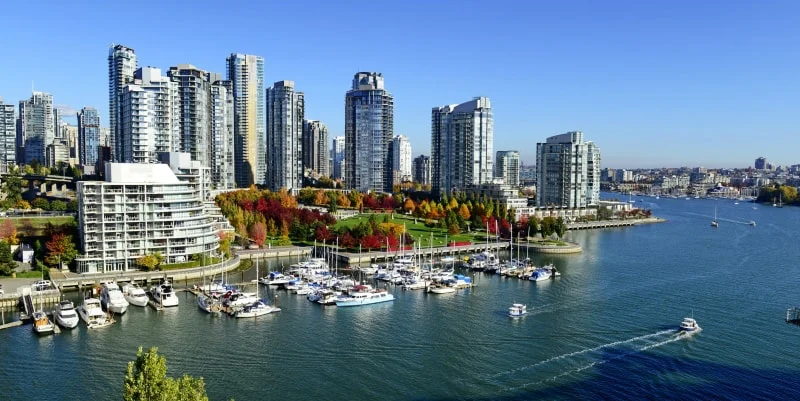 CMA population: 2,426,235
Immigrant population: 989,540
Non-permanent resident population: 77,700
Overall Global Liveability Index rating (out of 100): 97.3
Stability: 95
Healthcare: 100
Culture & environment: 90
Education: 100
Infrastructure: 92.9
Our extensive Vancouver city guide allows you to explore a broad range of up-to-date pages on all things Vancouver.
Toronto
The fourth-largest city in North America has one of the most iconic city skylines in the world, with the CN Tower as a focal point and a range of businesses, large and small, joining creative, bustling neighbourhoods along the shores of Lake Ontario.
Despite increased immigration to cities in Western Canadian provinces in recent years, Toronto remains the most popular destination for newcomers moving to Canada.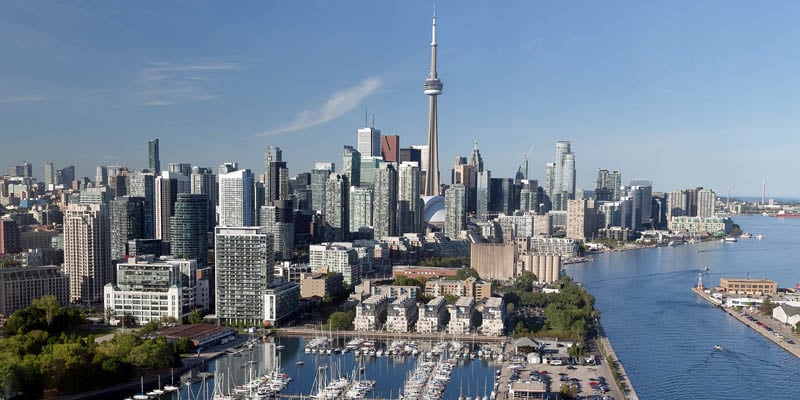 CMA population: 5,862,855
Immigrant population: 2,705,550
Non-permanent resident population: 136,895
Overall Global Liveability Index rating (out of 100): 97.2
Stability: 100
Healthcare: 100
Culture & environment: 97.2
Education: 100
Infrastructure: 89.3
For more information on settling in Toronto, see our Toronto city guide.
Making Canada home
With all this talk of Canada being the place to be, you may be wondering how to join those who have already made the move to Canada.
Our comprehensive and updated Canadian immigration section includes information and resources across a range of permanent residence programs, as well as work and study permit options. We also offer an in-depth guide to help you answer the key question: how do I immigrate to Canada?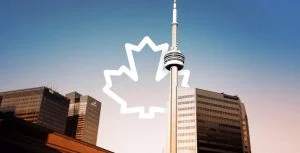 free
Built your profile yet?
We'll give you awesome resume templates, a copy of our FREE Getting Started Guide, and more!
Create your account