October 3, 2023
By Shelby Thevenot
Canada is using automation technology to process work permit extensions and Post-Graduation Work Permits (PGWPs) more quickly—but, should it?
While faster processing of PGWPs and work permit extensions is welcome news, especially as Canada's immigration department is still working through applications backlogged from the pandemic, automating immigration applications comes with its own set of risks and responsibilities.
How does Canada use AI to automate PGWP and work permit extension applications?
In its September 26, 2023 media release, Immigration, Refugees, and Citizenship Canada (IRCC) outlines two broad functions of the automation tools: triage, and eligibility.
The triage function does most of the clerical and repetitive tasks of sorting applications. Once sorted, the files are directed to appropriate officers for further processing, taking into account office capabilities and the officers' expertise. This function is intended to give officers more time to focus on assessing applications and making final decisions.
The eligibility function identifies routine applications for streamlined processing. During application review, the tools determine whether it qualifies as a routine case and can establish an applicant's eligibility for a work permit extension or PGWP. The file is then sent to an IRCC officer for a final review. If an application is not approved automatically, it may still be approved by an immigration officer.
IRCC's automation does not refuse applications, only an immigration officer can do that. It can make positive eligibility determinations but an IRCC officer has to conduct a final admissibility assessment. Officers continue to make the final decision on all applications.
Why IRCC uses AI in Canadian immigration decisions
The overarching goal of IRCC in using AI is to speed up processing and improve service delivery. In fact, IRCC has been using advanced data analytics since 2018 to help sort and process more than a million Temporary Resident Visa (TRV) applications at a rate of 87 percent faster.
That mission falls in line with the current issue of PGWPs and work permit extensions, which are experiencing delays.
The IRCC website says the processing standard for PGWPs is 120 days, and IRCC meets this standard more than 90 percent of the time. As of October 3, 2023, work permits from inside Canada (initial and extension) have seen average processing times of 127 days online and 33 by paper, according to the IRCC check processing times tool. In other words, IRCC is not currently meeting its own standards.
Risks of using AI in deciding Canadian immigrant outcomes
The introduction of AI into Canada's immigration system has long concerned human rights experts on how automation will affect newcomers to Canada. IRCC has been experimenting with automation since as early as 2014, according to CBC News.
Some of the common broad-sweeping concerns of IRCC using AI include questions around fairness, privacy, and accountability. Are decisions being made without bias and in line with the Canadian Charter of Rights and Freedoms? Are data collected by the AI secure? Who is accountable in instances of disputable decisions?
In April 2023, the International Bar Association discussed the ethical considerations of automatic decision-making in more detail in its article: Artificial intelligence and Canada's immigration system. The report, which was authored by Sergio R. Karas and Reeva Goel of Karas Immigration Law Professional Corporation in Toronto, outlines some of the ethical considerations of AI use in Canadian immigration.
Here are some of its overall points, as well as how IRCC has been responding to these concerns.
Perpetuating biases and stereotypes
The AI's training is only as good as its data. If it has been trained on historical data that includes discrimination or bias, it may learn and perpetuate that in its own decision-making.
To counteract this, IRCC says each application still receives an individualized assessment and officers are trained to not let the triage results influence their decisions. IRCC has also implemented an ongoing quality assurance process to monitor whether officers make the same positive eligibility determinations as the tools.
As a further safeguard, the rules in both automation tools undergo an extensive review process involving experienced officers, legal, policy, and data science experts, among others. IRCC also says these rules "may not be disclosed to the public to safeguard the integrity of the immigration system."
Immigration lawyer Will Tao from Heron Law Offices in Vancouver has long been following AI developments at IRCC. Tao's recent post on X (formerly Twitter) analyzes the AIA.
"Language of this AIA is very different," Tao's post says. "There are also some quite bold claims about how [officers] are trained to avoid automation bias, and how risk guidance is not provided (the latter, which seems to contradict the past training practices [that] explicitly set out a Tier 1, 2, 3.)"
Language of this AIA is very different. There are also some quite bold claims about how Officer's are trained to avoid automation bias, and how risk guidance is not provided (the later, which seems to contradict the past training practices which explicitly set out a Tier 1, 2, 3) pic.twitter.com/NiZUur8NP2

— Wei William (Will) Tao|陶维 (@TheWillTruth) September 27, 2023
Transparency and accountability
The IBA notes that currently, it can be difficult for individuals to understand how AI makes decisions, and what to do if they believe these decisions are incorrect.
It outlines some of the concerns with Chinook, IRCC's tool used to simplify client's information (it does not assess or make decisions on applications). There are constant concerns that not enough information is available to specifically understand how Chinook operates, raising questions of its reliability, and whether individuals have the right to contest decisions made by AI.
In line with the overarching Treasury Board's Directive on Automated Decision-Making, IRCC has published its Algorithmic Impact Assessment (AIA) online. The AIA for the new PGWP and work permit extension automation process can be found here: Automated Triage and Positive Eligibility Determinations of In-Canada Work Permit Applications.
Privacy and human rights
Everyone under the Canadian Charter of Rights and Freedoms has the right to "life, liberty and security of the person," which the IBA says serves as consititutional protection of the right to privacy.
For the new work permit processing tools, IRCC says privacy considerations have been taken into account from the beginning of the design, and the tools only consider information about the client that is "relevant and reasonable" in the context of the program.
The IBA warns that if AI algorithms are used to analyze an applicant's social media presence, for example, they may gather sensitive information that could be used against the applicant. It recommends that strong security measures need ot be in place to protect personal data from cyberattacks.
Lastly, the IBA brought up the concern about governments using AI for mass surveillance. It used the Chinese government as an example of using AI systems to gather large amounts of personal information.
"This must never be allowed to happen in Canada," says the IBA article.
Indeed, even with the new work permit process, some experts are raising similar points.
For example, in a recent post on X, Toronto-based immigration lawyer Zeynab Ziaie Moayyed addressed the need for work permit processing times to be shortened while highlighting that there are still concerns about automation in IRCC decision-making.
"There is no denying processing times must be reduced," Ziaie Moayyed wrote. "Concern is that using tools that have proven to be problematic in other contexts [with] high rates of incorrect refusals, [without] addressing legitimate concerns, will create more unfair outcomes [and] impose more costs on the system."
There is no denying processing times must be reduced. Concern is that using tools that have proven to be problematic in other contexts w/ high rates of incorrect refusals, w/o addressing legitimate concerns, will create more unfair outcomes & impose more costs on the system/4 pic.twitter.com/ezuOMswehJ

— Zeynab Ziaie (@ZeynabZiaie) September 26, 2023
According to IRCC's AIA, these tools for PGWP and work permit extensions have a "moderate impact" on the rights of individuals, but they are "likely reversible and short-term."
While it's clear that AI does speed up file processing, the ethical implications of automating decisions at IRCC are impossible to ignore. As IRCC continues to introduce AI into the Canadian immigration processes, it will have to continue striking the balance between providing efficient service and protecting the rights of all newcomers to Canada.
If you're interested in moving to Canada but not sure which program you may be eligible for, check your eligibility for more than 20 Canadian immigration programs by taking Moving2Canada's free Canada Immigration Quiz.
Want to be the first to find out about the latest Canadian immigration news? Create a free Moving2Canada account and sign up for our newsletter!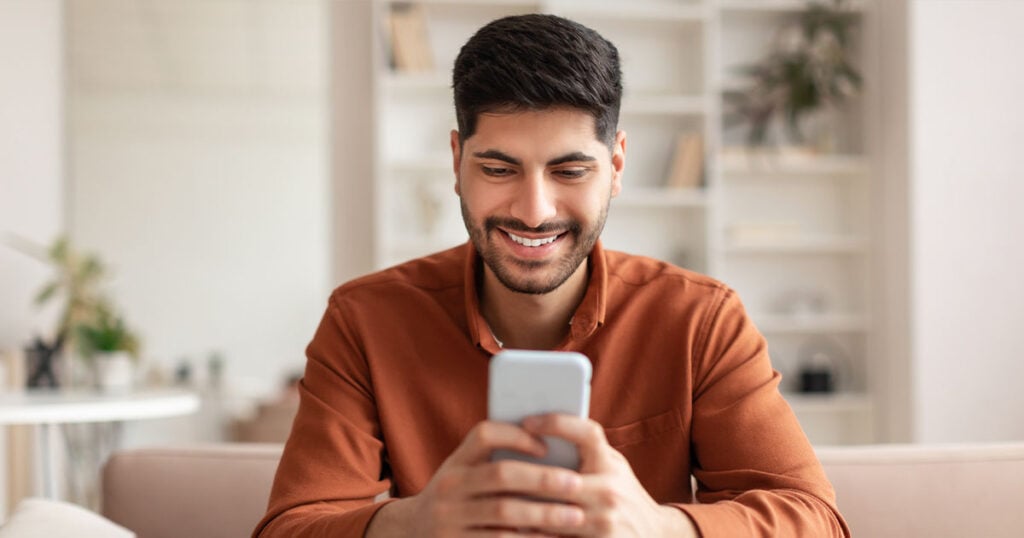 Stay up to date with our free newsletter.
Get immigration updates & new resources to help you move to Canada and succeed after arrival.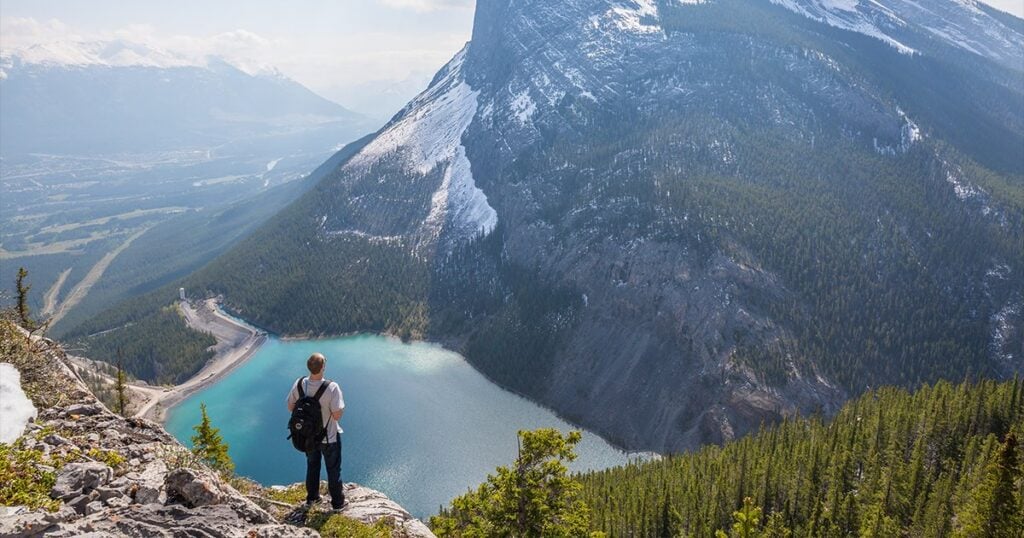 Our Partners
Enjoy exceptional health coverage
Make sure you're fully protected in Canada with an international health insurance plan from Cigna.
Get a free quote
October 3, 2023
By Shelby Thevenot
Tags