November 10, 2020
By Hugo O'Doherty
Canada may be home to less than 0.5% of the world's population, but it has six of the world's 100 best cities.
Canada may be home to less than 0.5% of the world's population, but it has six of the world's 100 best cities. That's according to the 2021 World's Best Cities Report — a ranking list referenced by some prestigious travel guides, including Lonely Planet — that places Toronto, Vancouver, Montreal, Calgary, Ottawa, and Edmonton among the world's greatest cities.
In each case, Canada's cities ranked higher in the latest report compared to the previous edition.
The Best Cities list isn't one of those quirky rankings that spits out winners you haven't heard of. Somewhat predictably, London, New York, and Paris took the podium, in that order, followed by Moscow and Tokyo. In this ranking, size matters, as does history.
Best Cities is the home of Vancouver-based Resonance Consultancy's exclusive ranking of the world's top urban destinations. Their methodology uses six metrics — place, product, programming, people, prosperity, promotion — to arrive at how and where a city ranks overall.
Toronto, for example, is the third-best city in the world under the 'people' metric, which accounts for a city's diversity, immigration rate, and educational attainment. Notably, the 'place' metric was tweaked for 2020 to account for, you guessed it, the rate of Covid-19 infection.
So, let's find out why Canada's major cities made the list of best cities in the world!
Toronto (13th best city in the world, up from 17th)
Metro population: 6.9m
What they say: 'Economic growth, fueled by immigration and global investment, have Canada's largest city poised for big things. Toronto's diversity is less tied to migrant labour and more to the long-term opportunity in a city that earlier this summer was crowned as the fastest growing metropolitan area in all of North America.'
Vancouver (34th best city in the world, up from 41st)
Metro population: 2.4m
What they say: 'Silicon Valley and Seattle tech giants are coming to town with plenty of jobs, coaxed by Canada's openness to immigration from global tech talent largely spurned by four years of nationalist policies south of the border. Additionally, Canada's—and Vancouver's in particular—comparatively pro-active response to and containment of the pandemic has endeared the city to even more global nomads who can work from anywhere.'
Montreal (41st best city in the world, up from 45th)
Metro population: 3.6m
What they say: 'Canada's exotic French heart was hit hard with COVID-19. But a return to brighter days is never far here, mes amis. Despite the cancellation of iconic programming like the Grand Prix, the city acted swiftly to turn major streets into creatively-styled outdoor hangouts with art and music, and vastly increased bike lanes. The summer of 2020, as ever in the city, was deliriously enjoyable and tragically short — not for nothing does Montreal rank 25th in the world for the number of quality activities, shows and events.'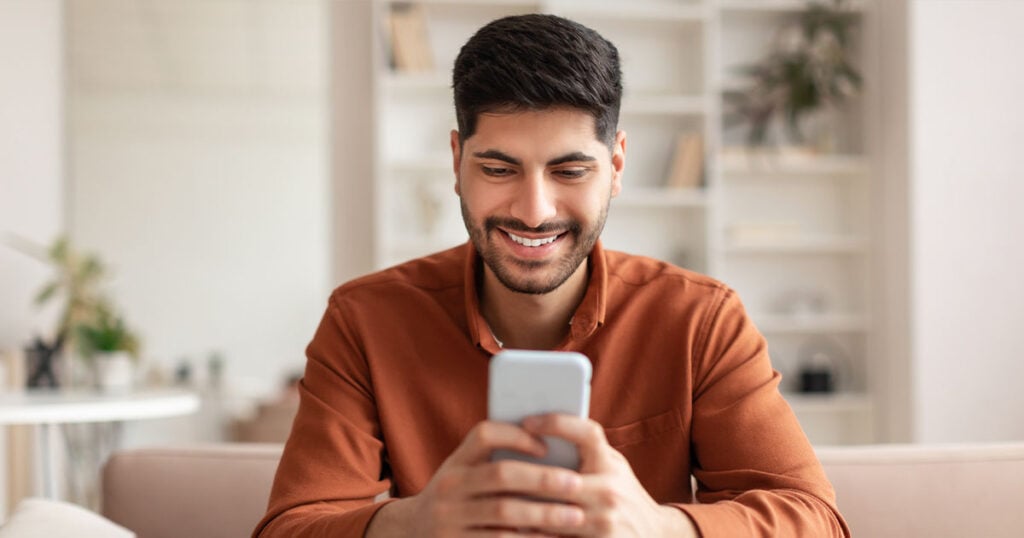 Free
Stop. Here's your next step.
A Moving2Canada account uses your goals to match you to the resources you need. Choose the best immigration program, get matched with jobs, and access exclusive events & resources.
Create a free account
Calgary (47th best city in the world, up from 48th)
Metro population: 1.3m
What they say: 'Canada's energy capital is building for its future, despite a struggling oil industry. The challenge in this city of risk-takers has always been to even things out by diversifying away from fossil fuels, building an economically resilient home town. New projects, like the recently opened Central Library in the burgeoning cultural hub of East Village, reinforce the city's long-lauded quality of life, despite current struggles.'
Ottawa (67th in the world, up from 77th)
Metro population: 1m
What they say: 'The cosmopolitan capital of Canada has a reputation for brainpower that's attracting the world. Ottawans are uncommonly intelligent: the city ranks #6 in Educational Attainment and the highest-ranking of its four universities, Carleton, places #82 globally. All that brainpower has poured into some 1,750 knowledge-based businesses—everything from clean technology to life sciences to digital media, aerospace and software. About 68,000 jobs are the result—along with an 80th-place ranking in global GDP Per Capita.'
Edmonton (76th in the world, up from 83rd)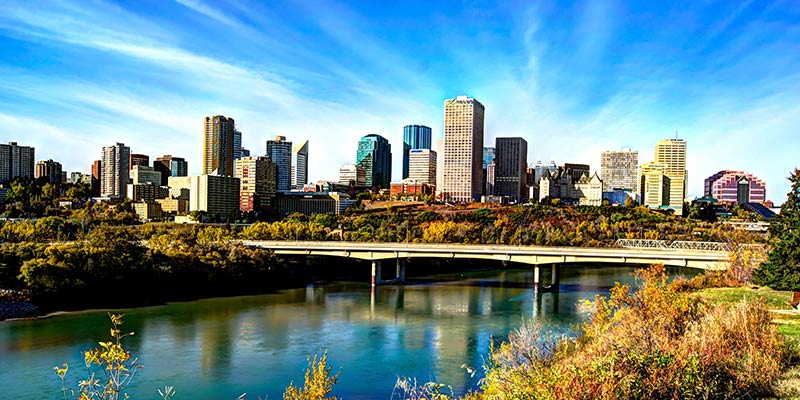 Metro population: 1.1m
What they say: 'The University of Alberta (ranked #59 globally), healthy immigration and the government dollars that come with being a provincial capital have already created a place known around the world as "The City of Festivals." From Fringe theater to street performers to an increasingly important international film festival, there are more than 50 large, city-sanctioned events every year.'
So, did every Canadian city make the top 100?
Not quite. But, every Canadian city with at least a million residents made the list. Pretty cool, eh? If you're looking to live in a slightly smaller city, we've got guides for Winnipeg, Halifax, Brampton, and Hamilton too. Or, you could just move to PEI…
]
Make it happen!
Canada's cities ranked highly in the list of world's best cities largely thanks to high immigration and levels and welcoming attitudes to newcomers locally.
You could be among them. To get started, create your Moving2Canada account and complete your profile. We'll guide you through your journey.
November 10, 2020
By Hugo O'Doherty
Tags