October 9, 2019
By Ruairi Spillane
During election season, political leaders try to fit immigrants into neat little boxes—statistics and slogans—but it's not that simple.
An omnipresent theme throughout Monday's debate was how to address polarization in Canada. How about we listen to the stories of immigrants?
I'm originally from Ireland, but eleven years ago I wanted something different, something better. I decided to uproot my life on the Emerald Isle and try my luck in the Great White North.
I'm not alone in this journey. There are nearly eight million immigrants in Canada. Today, around half of Toronto's population is a first-generation immigrant.
From the outside, I am the textbook example of the successful Canadian immigrant. I'm the story that the politicians and pundits reference when they talk about why immigration is so good for the country. I'm an entrepreneur who has launched two small businesses in BC.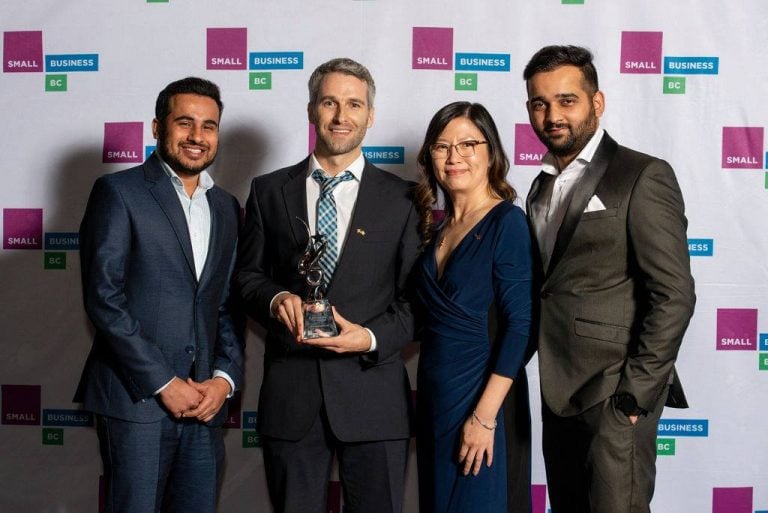 But it wasn't always like this. If you'd seen me ten years ago, struggling to pay my Vancouver rent and wondering how to get my business ideas off the ground, you might have asked how I planned to navigate the immigration system — I was a temporary worker at the time — and build a successful life here in Canada. In an election season, immigrants are viewed through certain lenses of politics and policy. We're economic success stories. We're drains on healthcare. We're overwhelming the asylum system. Before all of that, remember that we're people, and our lives are far greater than the partisan volleying of our stories back and forth every election cycle.
In Monday's debate, Yves-François Blanchet argued, "Immigration is not that much a matter of numbers, it's a matter of resources." I'm sorry M. Blanchet, but no. Immigration is a matter of people. We're people.
This is what I ask Canadian voters to remember this month as you head to the ballot box: we newcomers are more complex than simple statistical data, and more nuanced than the rhetoric of political leaders often suggests. Our lives extend far beyond the binary metrics of success or failure, good or bad. I ask you to look beyond the political campaign, and remember that every immigrant in this country — and that's more than 20 percent of the Canadian population — has their own story that won't fit into a neat little box.
Justin Trudeau's Liberal Party platform highlights the importance of "strengthened immigration to grow the economy." This was echoed by Elizabeth May in the debate, "Supporting immigration is what we need for this economy." I won't argue with this.
The Conference Board of Canada forecasts that the entire Baby Boomer generation will retire before 2030 and that Canada's rate of natural population increase will decrease to zero by the year 2034. With an aging population and a declining birth rate, immigration is accepted by most Canadians as a solution to mitigate economic decline. After all, raising immigration levels sounds much more appealing than raising the retirement age.
Yes, undeniably newcomers are vital to Canada's long-term economic growth, but remember that before we contribute to the economy, before we launch our businesses, before we get our first double-double, we have already lived another life. When our acceptance and public opinion are predicated solely upon our economic success, it can feel like our previous life is sucked dry of its value.
Over the past year, I've been mentoring a recent immigrant who is doing everything she can to ensure that her new life in Canada is infused with value of its own.
Munifa Ahmed immigrated to Canada only two years ago, but already she's making her mark. When I called her last Friday morning, she had only a few minutes between her full-time job and one of the online courses she's enrolled in.
Aside from work and school, Munifa also participates in a business accelerator program offered by the Founder Institute, helping entrepreneurs in Vancouver get their ideas off the ground. She has developed a new technology solution designed to help corporate brands engage their employees to collectively reduce their carbon footprint. The EcoMeet Platform, as she calls it, will be piloted in January 2020 with ten climate-conscious corporations.Full-time job, part-time student, and an environmentally conscious tech-entrepreneur on the side? Tell me Canada's not better off for letting Munifa in. However, while Munifa's story is another one of success, calling her a successful immigrant, a "good" immigrant, would ignore another political argument we've been hearing lately, that:
"We need to restore fairness, order, and compassion in our immigration system."
Andrew Scheer repeated this line from the Conservative plan during Monday's debate. The "fairness" and "order" mentioned refers in large part to Scheer's intention to "put an end to illegal border crossings at unofficial points of entry." If this policy had been in effect two years ago, Munifa, one of the most hardworking, talented individuals I've met in Canada, wouldn't be here today, and neither would her innovative ideas.
Munifa came to Canada when she walked across the border in 2017 and claimed asylum. She's since been granted claimant status and has her permanent residence appointment mid-October.
But if you spoke to Munifa in those early months, her story wasn't picture-perfect. "I was literally starting my life from scratch." she tells me, "I landed in Toronto and I lived there in a shelter and I knew nothing about Canada." There may not have been a border wall to climb, but since she crossed in 2017, Munifa has climbed her way over barrier after barrier and utilized every opportunity that's come her way.
This is the point that I want to push home to voters: consider where Munifa was two years ago. Consider where I was ten years ago. We're two examples of success stories, but only because we're sharing our stories at this moment. Remember that like every person in this country, our stories are bigger than our moments of success or failure.
When Maxime Bernier is debating whether or not to reduce the annual target of new permanent residents to 150,000, and Andrew Scheer is debating whether or not to provide Canada's 80,000 temporary foreign workers with a pathway to stay in the country permanently, and Justin Trudeau is debating whether 46,000 new refugees each year is "enough", consider that every single one of these numbers is a person with a story just a complex as mine and Munifa's.
In Monday's debate, Jagmeet Singh stated that he believes, "A true leader is someone tries to find bridges, bringing people together." Maybe these bridges are built when we listen to our many complex stories.
Finishing up our call, Munifa tells me, "Diversity, for me, is like inviting people to a party, inclusiveness is asking people to dance, and connectedness is dancing to the music of their choice." Let's go beyond the numbers, let's go beyond the election campaign. Let's dance.
Ruairi Spillane is the founder of Moving2Canada.com. He also founded Outpost Recruitment, a recruitment firm specializing in matching Canadian employers with international talent.
October 9, 2019
By Ruairi Spillane