Be Prepared
Do you have health insurance for Canada?
Our partner, Cigna, offers international health insurance plans that give newcomers peace of mind.
Get a free quote
Free
Find the best immigration programs for you
Take our 2-minute immigration quiz and we'll tell you the best immigration programs for you!
Take the quiz now
Whether you're new to Canada or a local looking to buy your first home, mortgages can be complicated. Between interest rates, down payments, and determining what kind of house you can afford, it can get overwhelming.
Luckily, many organizations have made handy mortgage calculators that can help you compare mortgage rates to determine which option is best for you. Here, we'll go over some common mortgage calculators that can help you evaluate whether you can afford that new house, condo, or a dream cottage by the lake!
Jump To
What you'll find on this page
Mortgage payment calculator
A mortgage payment calculator can help you determine whether you can make the monthly payments to buy a new home.
You usually need to enter the following information:
Home price
Down payment
Loan term
Interest payment
After supplying these figures, the mortgage payment calculator will determine your monthly payment. Many calculators break down the amount into estimates for principal and interest, property tax, and homeowner's insurance. You can also add expected homeowner's association fees to get your all-in monthly cost.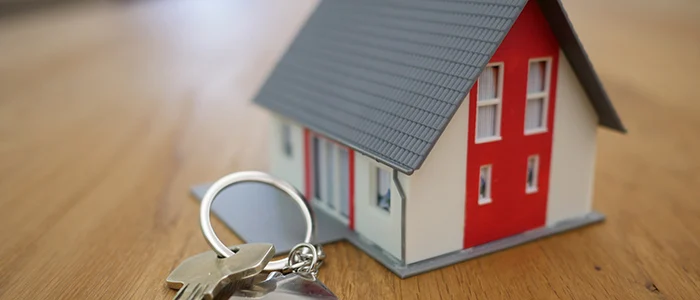 Mortgage affordability calculator
A mortgage affordability calculator can help determine whether a house or apartment fits within your budget. Many financial professionals suggest you shouldn't spend more than 28% of your gross income on rent or mortgages. Spending more might get you a nicer home, but it can put you at risk of financial troubles if you experience financial difficulties.
Affordability calculators start by asking the following information regarding your gross income:
Wages
Interest and dividends
Alimony received
Other income
Next, you supply information regarding your potential new home, such as:
Home price
Down payment
Loan term
Interest payment
Real estate taxes
Homeowner's insurance
Finally, you tally up your other debt expenses, including:
Car payments
Alimony payments
Credit card debt
As a general rule, you shouldn't spend more than 36% of your gross income on debt, which is why these calculators ask you for your other debt expenses. Living within your means can make you more resilient during economic downturns. Need the latest immigration info? Join our mailing list!" ch
Rent versus buy calculators
Rent versus buy calculators determine whether it's better for you to remain a tenant or if it makes economic sense for you to buy your first home. These calculators ask a significant range of questions to help understand your current financial situation.
Common questions include:
How much savings do you have?
How much debt do you have?
What is your credit score?
What percentage down payment could you make using savings?
Are home prices rising or falling where you're planning on living?
There are many pros and cons to renting or buying. For example, renting enables you to be geographically flexible. Plus, the landlord takes care of repairs. On the other hand, buying allows you to build equity and take advantage of tax breaks. You also get the satisfaction of being a homeowner and you can fully customize your house.
Mortgage term calculators
Mortgage term calculators help you decide which mortgage term is right for you. You'll enter information such as:
The mortgage loan amount
Interest rates for different mortgage terms
Years until you plan to retire
These calculators may also ask you questions regarding your current savings, your monthly budget, and your risk tolerance. Longer mortgages allow you to pay smaller amounts each month, but you end up paying more interest over the life of the loan.
Finding the Right Mortgage For You
Once you determine whether it makes sense for you to buy a house, you'll want to shop around for the best mortgage rates in Canada. Lower interest rates can make purchasing a new home much more manageable and web sites like Rates.ca can be used to easily find the lowest rates in one place.