Be Prepared
Do you have health insurance for Canada?
Our partner, Cigna, offers international health insurance plans that give newcomers peace of mind.
Get a free quote
Be Prepared
Do you have health insurance for Canada?
Our partner, Cigna, offers international health insurance plans that give newcomers peace of mind.
Get a free quote
Canada's vast natural resources and capabilities in new technology combine to make the manufacturing sector one of the most valuable both for domestic products and imports, representing more than 10 percent of our national GDP.
In Canada, more than 1.7 million workers are employed full-time in the manufacturing sector, working in approximately 89,428 established businesses. Of these Canadian companies, the vast majority (93 percent) employ less than 100 people, giving new employees many opportunities to meet and befriend colleagues and make a real impact working for a small or medium-sized business.
Some of the most common manufacturing industries in Canada include:
Mining, gas, and oil machinery manufacturing
Sawmill and wood production
Meat processing
Seafood processing
Automobile manufacturing
Aerospace manufacturing
All of these manufacturing industries offer new and unique challenges and are accessible to new Canadians who wish to learn a new skilled trade or apply their knowledge in engineering, technology, or management to this business.
Whether you already have a formal education in these areas or need to be trained on the job, there are many opportunities available, especially in light of the recent manufacturing worker shortages plaguing areas like Quebec, Atlantic Canada, and British Columbia.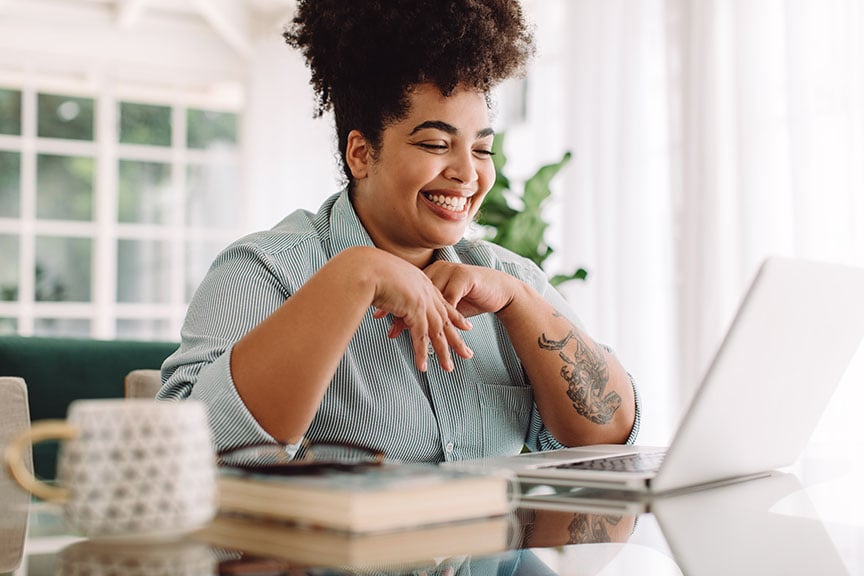 Free
Not sure which immigration program to choose? Take this quiz.
Take our free immigration quiz and we'll tell you the best immigration programs for you!
Take the quiz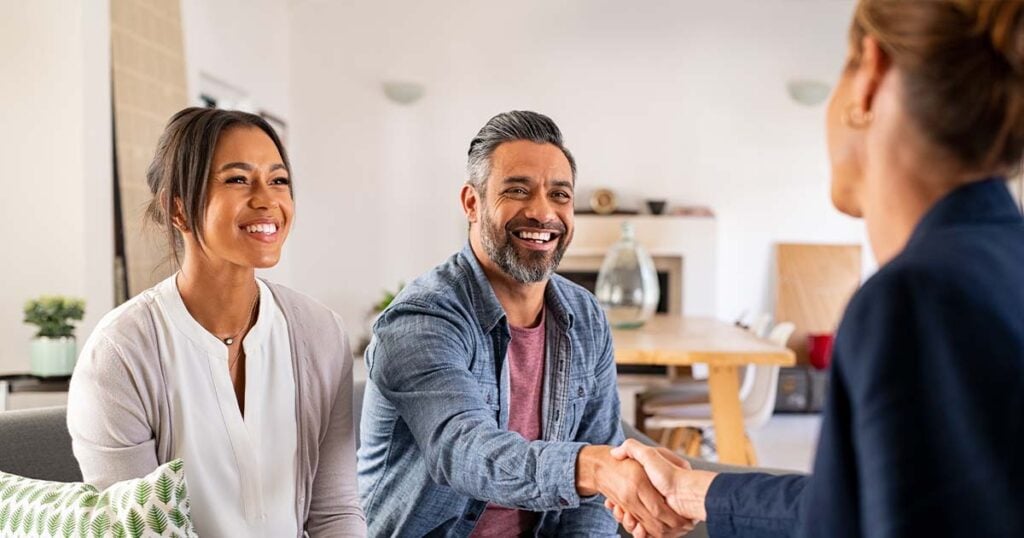 Our Partners
Get immigration help you can trust
Book a consultation with one of Moving2Canada's recommended Canadian immigration consultants. You deserve the best in the business.
Learn more
Jump To
What you'll find on this page
Why should manufacturing professionals choose Canada?
There are many fantastic opportunities for new Canadians who wish to work in the manufacturing sector. Whether you've already arrived or are exploring new possibilities from your home country, there are lots of reasons why manufacturing professionals should choose to work in Canada.
The first is the sheer variety of options. The Canadian manufacturing sector is vast, and offers opportunities that range from automobile and aerospace assembly and construction to meat and seafood processing. Individuals wishing to work in the Canadian manufacturing sector can choose employment depending on their location, with strong options available regardless of whether you settle in a large city like Toronto or Vancouver or prefer to live in a more rural area.
Additionally, this sector is predicted to grow exponentially until at least 2026, which means that jobs are generally secure with a strong potential for training and advancement. Even with the rise of automation, companies are using this technology to support workers rather than putting them out of jobs, as many people feared. The Canadian manufacturing sector has an unemployment rate that's less than half of the national average of 6.8 percent.
Plus, with 22 percent of manufacturing workers aged 55 and older, there is already a shortage of workers as companies struggle to fill these gaps. This has led to many companies offering better wages and benefits as they struggle to secure workers in this competitive market.
Where are the manufacturing jobs in Canada?
Unlike many other sectors like tech and IT, manufacturing in Canada is spread evenly throughout the country. There are plenty of opportunities regardless of where you live, be it city, town, or countryside. However, different sectors tend to cluster based on resources.
Here are some specific manufacturing regions and recent trends you should know before settling in Canada.
Atlantic Canada – Seafood Processing
In Atlantic Canada, the primary manufacturing industry is seafood processing, which contributes to almost 23,000 jobs regionally. Some seafood producers and harvesters rely on temporary foreign workers to fill job gaps, but there are plenty of opportunities for individuals with permanent Canadian residency. Individuals working in this industry typically work on fishing boats bringing in the daily catch or are employed in factories preparing and packaging the final product so it's ready to be sold.
British Columbia – Wood Product Manufacturing
In British Columbia, the rich natural resources make it the ideal place for sawmills and other types of wood product manufacturing. This industry employs 9.7 percent of BC's workforce, and with costs rising due to the housing and construction boom, there's never been a better time to work in this sector.
Across Canada – Machinery and Equipment Manufacturing
One of the critical ways for companies to bolster their supply chain and make it more resilient is to ensure they're working with the best available machinery and equipment. Fortunately, many businesses across Canada are working diligently to serve this surging need. Investments in this sector, as well as the research and development and software sector, are rising well past 2019 levels.
Toronto – Automobile and Aerospace Manufacturing
If you want to live in a bustling city while still working in the manufacturing industry, look no further than Toronto. Ontario is Canada's largest manufacturing province, and Toronto alone is responsible for nearly $100 billion in manufacturing sales every year. Whether you work in automobile manufacturing (Volvo, Honda, Toyota, and Ford all have factories in the Toronto area) or another sector like aerospace, this region has lots of opportunities.
Newcomer considerations for manufacturing jobs in Canada
Newcomers to Canada looking to work in manufacturing are in luck – it's currently one of the top two sectors for foreign-born Canadians and offers a wide range of opportunities for new immigrants. In addition to working in this area, there are many opportunities to advance to ownership – 3.9 percent of private manufacturing companies in Canada are owned by individuals who identify as immigrants.
Typically, working in the manufacturing industry doesn't require a post-secondary degree, and individuals who do not have strong English proficiency can still contribute to a growing business.
While many manufacturing companies do not require a specific degree, there are many that offer opportunities for upskilling or paid vocational schooling. Newcomers interested in building a challenging and secure career for themselves should look for opportunities that provide these types of benefits.
Additionally, some national businesses have even prioritized supporting newcomers, including refugees, with many prominent Canadian companies including McCain Foods and Maple Leaf Foods making public hiring commitments.
Immigration options for manufacturing professionals in Canada
If you wish to immigrate to Canada to work in the manufacturing industry, there are many immigration options that can help you get there. First, it's essential to evaluate your job experience, skills, and language proficiency. Having direct work experience in your chosen profession and being proficient in either English or French are all extremely beneficial and may make you eligible for a faster immigration pathway.
Typically, the easiest path to entry into Canada for skilled workers is the Express Entry system. This system is available to any immigrant who is eligible under the following federal immigration programs:
Applying for entry using the Express Entry system can result in the individual being approved for work within just a few months. This system also provides a clear and direct pathway towards permanent residency, along with work and study permits for associated family members.
If Express Entry isn't the right fit, you could try entering under the Provincial Nominee Program (PNP), a Canadian immigration program run by individual provinces. The eligibility criteria vary depending on the province, so you may have more luck applying if you have experience in an industry where there is currently a shortage of workers. You can use our PNP Live Tracker to help identify the best PNP opportunities for your unique situation.
If you only want to work in Canada temporarily or are interested in programs that can get you settled and working as soon as possible, a temporary work permit may be the best option for you. Here are some Canadian immigration programs that offer manufacturing-related temporary work permits.
If you're from a participating country, you may be eligible for an International Experience Canada work permit. This program provides a work permit for up to 2 years, with no job offer required.
If you apply for a job within Canada and receive a job offer, you may be able to work with an immigration lawyer to secure a work permit. Typically, this requires a Labour Market Impact Assessment (LMIA), but it's worth the potential hassle if the job is right for you.
Additionally, if you work for a global company, you may be able to request an Intra-Company Transfer from your current employer, as long as they have a factory or office in Canada.
These are just some of the ways that new Canadians may be able to find work in Canada's manufacturing sector. To learn more options based on your unique circumstances, check out our complete immigration guide.