Be Prepared
Do you have health insurance for Canada?
Our partner, Cigna, offers international health insurance plans that give newcomers peace of mind.
Get a free quote
Be Prepared
Do you have health insurance for Canada?
Our partner, Cigna, offers international health insurance plans that give newcomers peace of mind.
Get a free quote
At Outpost Recruitment, we strive to build learning tools to help newcomers be successful in Canada.
We've invited a range of successful immigrants, across various construction and engineering roles, to share their experience in moving to Canada and growing their career.
In the latest of our series, Eoghan Hayes chats with Ruairi Spillane and shares his experience in moving to Canada to work as a mechanical engineer.
Eoghan Hayes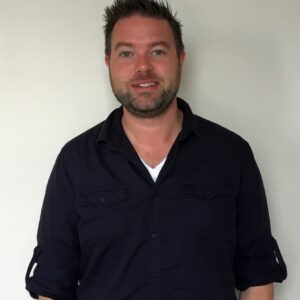 Eoghan moved to Vancouver from Ireland in 2007.
In 2005, he graduated from Dublin Institute of Technology, Bolton Street, with a degree in Building Services Engineering and a Diploma in Electrical Services Engineering.
Since moving to Canada, Eoghan has gained extensive consulting experience in mechanical HVAC and plumbing design and building computer energy simulation, before setting up his own consulting company in 2014.
Eoghan believes the industry today is designing backwards and his business addresses the needless divide between mechanical HVAC design and energy modelling simulation.
His consulting firm, Ions Engineering, integrates these functions and combined as part of his approach to the integrated design process ensuring the building energy systems perform in reality as they have been modeled and designed.
Eoghan has demonstrated significant cost and energy saving results using energy modeling as a design tool throughout his career.
When Eoghan is not pushing the boundaries to come up with new innovative ways of saving energy he enjoys running, reading and socializing and spending time with his girlfriend.
Other articles in this series:
Your move to Canada
I moved to Canada on December 13, 2006 with two college friends.
My friends and I had previously traveled on J1 visas to Boston. We decided to go to Vancouver as everyone seemed to be going to Australia and we wanted to go somewhere different. We wanted to go somewhere that had a summer (so that we could lie on the beach) and a winter where there was snow.
Our plan was to come to Canada for a year and then go to Australia for year and then move home to Ireland. Eight years later and phase two of the plan has yet to be implemented!
Your education and professional experience prior to Canada
I completed an honours degree in Building Services Engineering in DIT Bolton Street in 2005 and a diploma in Electrical Services engineering in DIT Kevin Street two years prior.
Prior to traveling to Canada I wanted to get some work experience in engineering at home as I knew it would be easier to secure employment abroad with experience, versus just coming over right out of college. I worked at home for 18 months prior to moving to Canada.
Working in construction in Ireland from 2005 to 2006 was great as I was able to gain valuable experience in the workplace that you just don't get in an educational environment.
This included working with some great architects and engineers and getting to know how the construction business in Ireland operated; in addition, I got to use both of the educational qualifications which I was not able to do once I moved to Canada.
In Vancouver, engineering consultancies do not have combined teams of electrical and mechanical engineers; teams either focus solely on mechanical or electrical design.
This seemed counter-intuitive to the integrated design process many consultancies advertise as part of their service offerings to clients. In the end, as part of my first interview here I chose mechanical engineering as it was a steeper learning curve and typically has a greater impact, energy-wise, on the amount of energy a building consumes.
I still miss electrical engineering to this day, but thankfully in my new role I'm starting to use my electrical knowledge more and more.
Preparing for the move
Prior to moving, I knew with the Winter Olympics being hosted in Vancouver in early 2010 that the construction industry would be busy in Vancouver. Having said that, it still took nearly seven weeks to secure employment in Vancouver; this was mainly due to the time of the year.
Also, the industry can be quite close-knit, so if you don't have a contact in a company or in the industry it can be hard to get a start. Networking is critical for finding employment here.
I brought some college notes over I knew I would use as the engineering programs studied in DIT are very industry specific and you actually do end up referring to college notes to execute day-to-day tasks and calculations. I also emailed some companies here prior to coming to Canada and updated my resume (CV).
I had worked in Boston on three J1 visas from 2002 to 2004 in a restaurant and a bike shop so I had a bit of knowledge on North American culture.
This was great experience as I had a really great mentor in the bike shop who taught me valuable customer service lessons that are key to effectively communicating in North America. His bike shop is located on a street with two competing bike shops located either side of his bike shop, to this day he still runs a very successful business and has remained open for over 83 years.
Your professional development in Canada
At first my current role was very hard to settle into. I thought Canada was on the metric system prior to moving here – it is, but because of its close proximity to the US, the industry uses both metric and imperial units and it can be hard to translate between the two in your head.
There was steep learning curve initially, but after about six to eight months I got the hang of it and adapted to the industry here.
Thankfully, I got to work on some very interesting projects in Vancouver: a 25-storey high-rise office that is LEED platinum rated; and VanDusen Botanical Gardens, a visitor's center building that is targeting net zero energy and water on site. I also got to work with some great engineers from Canada, Serbia and England who have over 80 years of experience combined.
After four years of working for a consultancy, I decided to move into retrofitting of existing buildings with geo-exchange energy. During this time I got to project manage a large geo-exchange project and design the first mechanical geo-exchange retrofit of an existing high-rise building in Canada.
With eight years of working in Canada and knowledge of new and existing building system mechanical design I decided to set up my own computer-based building energy modeling simulation company to bridge the gap between computer building energy simulation and how buildings actually perform in reality.
At first I intended to work for one company and move up the corporate ladder, however after four years at both companies I concluded I can make a greater impact to building owners (clients) and design teams if I was part of an independent energy simulation company, with no vested interest in any particular renewable technology, system type or outcome.
Working environment in Canada
The main challenge I had to overcome in my role was accepting how hard design engineers are expected to work here.
The construction industry is ruthless and project deadlines must be met. Sometimes engineers (who have no training or experience in this arena) get promoted to project management positions.
As a result, proper mentoring and project planning tend to be compromised. They have to endure long hours of overtime and lots of stress is put on them and the engineers on the team they are managing (or should I say, mismanaging).
Right now, the industry is so busy that it is hard to get a proper work-life balance unless you demand it and schedule your time properly. You need to learn to manage up in this industry and make you sure you allocate timeframes in your calendar for all tasks.
I found it was easier to open up my calendar and ask project managers which tasks you want to divert to a later date, rather than to just say I'm busy working on 'X'. This way you throw the ball in their court and encourage them to project manage more effectively.
Working in engineering consultancy can be very challenging, especially when you first move to Canada and need to get up to speed on local codes and standards.
I spent many hours doing overtime to ensure I was getting up to speed on these areas so I was less stressed out and was more of a benefit to my employer (who at the time, was sponsoring my permanent residency application).
You also need to do some work on getting up to speed here. Learning is your responsibility, nobody else's. It's up to you to get the information you need to execute your job; a good mentor will point you to where to find it but they won't learn it for you.
I say this as I have seen many young engineers blame senior engineers on not being mentored properly or being taught properly. If you don't know something, find the answer yourself – this is something you learned or should have come across in university and the industry is no different.
Career prospects are excellent for mechanical and electrical engineers here at the moment. The city is very green-conscious and wants to be the greenest city in North America by 2020. This is a big challenge, especially with the current rate of property development in the Lower Mainland.
Your lifestyle in Canada
The lifestyle is what I like about Canada the most, and how close everything is in Vancouver. I used to spend nearly three hours commuting to and from work in Dublin; in Vancouver my travel time is, on average, 30 minutes each day.
The scenery and the amenities in the city are great; in addition I feel very safe here, there is little to no crime except bicycle theft and handbag snatching from cars.
It's a very easy city with lots to do and lots of events on all the time. The city does not really feel like a city, it's very small and condensed compared to other North American cities.
More of my friends from college moved over here in 2008 and 2009 and are still here. This definitely helped as it is always better to have friends with you from home and you can help one another out and can relate to one another better.
At present I do call Canada home, but I would not rule out of the possibility of returning home to Ireland (especially if I have a family one day). For the moment, though, I can't think of a better place to be at this stage of my life.
Success factors
What was the best career advice you have received?
Work hard and smart, if you don't know something go and find the answer and take on what you want achieve, don't blame others for anything.
If you don't like something change it, don't complain about it.
What advice would you give to people looking for work in your field?
Make sure your resume is specific not just to not just the industry but also the job you are going for. Network, network and network.
There is a great Irish community here that can help make your journey of gaining successful employment easier.
One of the great aspects of Irish culture is our desire to help our neighbours – don't forget this when you leave Ireland. There is a reason there is an Irish pub in every country and major city in the world.
Follow Eoghan's path
Interested in working in construction or engineering within Canada? Want to find a role like Eoghan's?
We've recently rebranded the Moving2Canada Recruitment agency under the name Outpost Recruitment.