Be Prepared
Do you have health insurance for Canada?
Our partner, Cigna, offers international health insurance plans that give newcomers peace of mind.
Get a free quote
Be Prepared
Do you have health insurance for Canada?
Our partner, Cigna, offers international health insurance plans that give newcomers peace of mind.
Get a free quote
Once you have chosen where you want to study in Canada, the next step is the application process.
This may include writing a college application essay. With a solid plan and by adhering to some principles, your college application essay is more likely to stand out among the pile.
The application process to study in Canada
Contact the college or university you want to go to and ask them details about the application process. Oftentimes, they will have a prepared kit that's going to help you with information such as:
Tuition fees
Cost for applying
The prices of rent and lifestyle in Canada
Any required language tests
Information regarding the college application essay
Complete the application from your chosen school, and use the instructions provided to submit it. You'll have to wait for a letter of acceptance, which will then allow you to apply for a Canadian study permit.
But in order to make an awesome impression and raise your chances of being approved, your college application essay has to be exceptional. Your essay represents an important component of the overall admission process.
1. Understand what they're looking for
You must do your homework and find out the psychology behind the way admission officers react when dealing with applications. There are few key elements that can make you their preferred candidate.
If you look like you're about to succeed no matter what once you're admitted, this will be a huge plus. Also, you should be a profitable investment and contribution to the overall society of the college or university.
2. Determine the goals of your essay
After a higher rank reads your application, you will leave the first impression on the table. You must be careful of the impression you give. How do you want to be perceived by the school board? What can you say that could lead to a better characterization of your aptitudes?
It's important that you write your essay while still staying focused on your desired end-result effect.
3. Show your language usage skills
Even though it's not always recommended to use fancy words during essays, in this case it may just work fine. You need to prove the reader of your essay that you can express yourself using proper language and a diverse range of words and phrases.
You should also not allow mistakes during your essay. Here's an awesome website called Grammar Monster that lets you check your grammar problems and learn more on how to stop making those mistakes.
4. Proofread your college application essay
You might think that your essay has no grammar or punctuation mistakes, but even professional writers make mistakes from time to time. I really believe that allowing a professional essay writing service to proofread your writing is a good investment.
EduGeeksClub offers a variety of services such as editing and proofreading.
By letting a proofreading expert take a look at your college application essay, you may improve your chances of being approved.
5. Specific details matter
Your college application essay should be on-subject and specific. You never want to bore the person reading it, so unnecessary information should be left out.
If you write about a specific experience from your past, make it as concise as possible.
If you want to see some examples and learn more about how you can improve your essay, I'd suggest checking out Shmoop: College 101, where you'll find specific examples and helpful recommendations on application essay writing.
6. Out-of-the-box thinking
In a society where everyone copy and pastes, you'll be much appreciated if you can do things differently. In order to be different, you need to start thinking "outside the box."
Your essay should also contain out-of-the-box ideas and experiences. If you can show them you are special, you will be perceived differently.
7. Don't miss deadlines
Each school where you can study in Canada has different rules and deadlines. Missing deadlines is one of the biggest mistakes you could make. You're risking your chances of being approved, because they either stop checking late submissions, or you'll be perceived as a student who lacks discipline. Either way, it's not a good way to present yourself.
Conclusion
If you want to study in Canada, the admission process is quite easy and straightforward compared to the process in the United States. But that doesn't really mean that it's easier to be approved as a student. You need to take care of the way you create your overall submission.
Your college application essay should "shine" in order for you to get noticed and taken into consideration.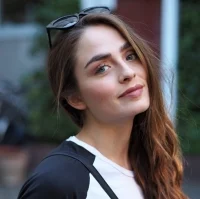 Karen Dikson is a college instructor and content writer at Writix. She is a regular contributor to several educational resources, including the Huffington Post. She loves to help her students succeed and cannot imagine her life without travelling. Connect with Karen on Twitter.
Where to next?