May 14, 2019
By Hugo O'Doherty
10 things we learned last week about the future of Canadian immigration.
Earlier this month, two of us here at Moving2Canada attended the annual Canadian Immigration Summit in Ottawa, Canada's beautiful capital city. Marcel and I enjoyed two packed days of panel discussions and working sessions, soaking up tonnes of new information and insights about Canada's immigration system — present and future — and how the needs and goals of new arrivals and those wishing to move to Canada can continue to be met.
Here are some key takeaways from the summit, which was kindly hosted by the ever-brilliant Conference Board of Canada.
The Express Entry points system may change after the federal election, but is unlikely to change before then.
Canada must hold a general election this year, likely in October. At the time of writing, the opposition Conservatives are leading in most polls, with CBC giving them a 70 percent chance of winning the most seats. This, of course, is subject to change, but it gives some insight into which party may form the government less than six months from now. With immigration to Canada set to be a hot-button issue in the run up to the election, changes may be on the horizon.
IRCC's Director General of Strategic Policy and Planning, Matt de Vlieger, is the top IRCC employee when it comes to Express Entry. During a Q&A following a session on 'Preparing for tomorrow's labour market,' we asked Mr de Vlieger this question: 2016 and 2017 saw two sets of changes to Express Entry in terms of points allocation and weighting. Does the department (IRCC) plan on making any further changes? If not now, could a new government make changes based on its priorities?
This was his response, in full:
A: We're not far away from a big electoral event. I wouldn't expect any new changes to the [Express Entry] points system before then. Absolutely, a new government — a new government or returning government — could decide to make some changes to the system.
He added: "Changes to the system take a little while. There's a lot of technology to it. We only change our Global Case Management system about three or four times a year, so there's always a queue to make changes, they don't happen on a dime."
Immigration will soon account for all of Canada's net labour force growth.
In its comprehensive report titled 'Can't go it alone: Immigration is key to Canada's growth strategy,' published just before the summit, the Conference Board of Canada painted a stark picture of Canada's economic future if immigration was to play a marginal role.
The report states: 'School leavers (11.8 million people) will account for the lion's share of Canada's new workers during our forecast period, but they will not be enough to compensate for those leaving the labour force (13.4 million people). Without immigration and improvements to the participation rates of under-represented groups, Canada's labour force would shrink from 19.8 million workers in 2018 to 18 million in 2040. Hence, immigration will account for all of Canada's net labour force growth—3.7 million workers.'
Approximately 60% of all Canadians will be a recent immigrant or the child of a recent immigrant.
Already today, around 21 percent of Canada's population is comprised of permanent residents and naturalized citizens. Add in their children, as well as the immigrants of tomorrow and their children, and it becomes the case that soon enough (perhaps a generation from now, or sooner) a comfortable majority of Canada's population will be made up of immigrants and their children.
This point was delivered by IPSOS CEO Darrell Bricker, whose recently-published book 'Empty Planet' (co-written with John Ibbitson of Globe and Mail fame) outlines that Canada's current natural population replacement rate of around 1.6 births per woman is far below the 2.1 rate required to maintain a steady population. Without immigration to make up the difference, Canada would suffer hugely; immigrants and their children work, pay taxes, and support social programs such as health care for the benefit of current and future populations.
PNP allocations have gone up 33%, and they'll go up further.
Minister Hussen noted that the Provincial Nominee Programs (PNPs) have been a great success when it comes to "spreading the benefits of immigration right across the country, and not just in the big cities." Future Canadian immigration levels plans are set to reveal further increases again, as Canada entrusts its provinces to select newcomers and their families who can settle quickly.
The feds absolutely love the Atlantic Immigration Pilot (and so do the Atlantic provinces).
Again and again, IRCC staff, from the Minister of Immigration down to those working on the front line with applicants, lauded the Atlantic Immigration Pilot Program (AIPP). This program was launched in 2017 with the aim of attracting and retaining international talent in Atlantic Canada, which had been experiencing the dual problems of more people leaving the work force than entering it, and lower immigrant retention rates than the rest of Canada (about 60 percent, versus 90 percent in other provinces).
"We are very, very happy with the progress in the Atlantic immigration program," stated Minister Hussen. "It's about inviting families, and not just the skilled immigrant. It's about moving from temporary foreign worker regimes to permanent residency. It's about providing settlement support. It's about keeping them there [in the Atlantic provinces] and hanging on to international students."
IRCC and governments in Atlantic Canada love the program so much, in fact, that the summit's organizers put on a dedicated session covering which lessons the rest of Canada can take from the success of the Atlantic Immigration Pilot Program. The federal government has already launched a new Rural and Northern Immigration Program on the back of the Atlantic version.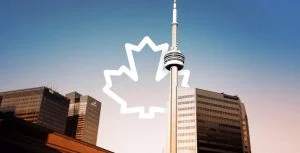 Want more helpful tips?
Create a Moving2Canada account to get access to our free Getting Started Guide, full of tips and tricks for life in Canada!
Create your account
35% of IT employment in Canada is comprised of foreign nationals and permanent residents.
Canada's tech and IT sector is booming — so much so that we think it's not so much a sector anymore, but a way of doing business that permeates all sectors of the economy. That being said, IRCC's Director General of Strategic Policy and Planning, Matt de Vlieger, told us that more than one-in-three Information and Communications Technology jobs in Canada today are filled by work permit holders and permanent residents. This share is likely to keep growing, particularly with the advent of federal programs such as the Global Talent Stream and provincial streams such as the BC Tech Pilot and the yet-to-be-launched Ontario tech stream.
Canada received 3.2 million visa applications in 2018, up from 1.9 million in 2015, with a similar staff size and while reducing processing times.
A gradual shift from paper-based applications to online submissions has allowed more work to be done by approximately the same number of people, and quicker. One example is the introduction of the Express Entry system, which since 2015 has replaced a largely paper-based application system for skilled workers with an online version. Other initiatives include simpler online visitor visa and work permit application procedures.
Artificial Intelligence (AI) may help would-be applicants, but skepticism remains.
There have been a few private sector AI efforts to teach a bot (aka virtual assistant) to learn Canada's immigration federal and provincial immigration systems, but some of those have already become defunct or pivoted towards other services and sectors.
One AI venture that remains on the scene, and arguably the most well-known when it comes to Canadian immigration, is Destin.ai, whose founder and CEO Nargiz Mammadova was at the summit as a panelist. Her message to government was clear: the public sector should be developing this technology (it has already dabbled with the idea). However, when I spoke to other attendees after the session, many were skeptical of the concept of virtual assistants; there may be a generational shift in this respect, as younger attendees seem more open to the idea.
Multi-year Canadian immigration levels plans are here to stay.
Prior to 2017, governments of Canadian published an annual immigration plan for the coming year, including allocations (quotas) for each of the categories and programs that make up the overall immigration pie. Since 2017, however, the current government has shifted to immigration levels plans that cover a three-year period. This has given applicants, provinces, IRCC staff, employers, and other stakeholders (such as us here at Moving2Canada) a much better idea of the government's overall strategy over the medium term, rather than just a few months.
Overall, the shift has been a welcome success, and Minister of Immigration Ahmed Hussen outlined that multi-year Canadian immigration plans are likely here to stay.
It's time to change the channel away from MTV.
Montreal, Toronto, and Vancouver (together, MTV) have traditionally absorbed the majority of newcomers to Canada, and this remains the case today. However, with growing PNP allocations and regional pilots in Atlantic Canada and for rural and Northern Canada, there has been a slight shift away from the big cities towards smaller cities, towns, and rural areas.
Frankly, if you're a cost-conscious newcomer to Canada with a family in tow, MTV is more expensive. Representatives from municipalities across Canada were in attendance at the summit, and these aren't tiny little places far from everything else. Sudbury, Ontario (pop: c.170,000) is an afternoon's drive north of Toronto, and Moncton, New Brunswick (pop: c.145,000) is nestled close to the Bay of Fundy and the U.S. state of Maine. These are just a couple of the many smaller destinations across Canada that want more newcomers from abroad.
Two million Canadians have sponsored a refugee or refugee family since the private sponsorship program was introduced 40 years ago.
Speaking on May 8, Canada's Minister of Immigration Ahmed Hussen asked, 'Which other country would have two million of its citizens who have sponsored a refugee? That's incredible! It's an amazing sign of Canadian generosity, humanity, and compassion that I think we need to celebrate and share with the rest of the world.'
Of course, in an ideal world the number of refugees that need to be sponsored would be closer to zero, as that would mean there are no refugees to be sponsored. But we don't live in an ideal world, and Canadians are conscious of that. Over the coming years, the government of Canada (regardless of which party retains or wins power in Ottawa) will continue to allow Canadians to sponsor refugees.
That's not all . . .
We can't cover everything here, but if you register a Moving2Canada account and sign up for our newsletter, you'll be the first to hear about any changes in the future. Registration is free, and we'll also give you a free copy of our Getting Started Guide!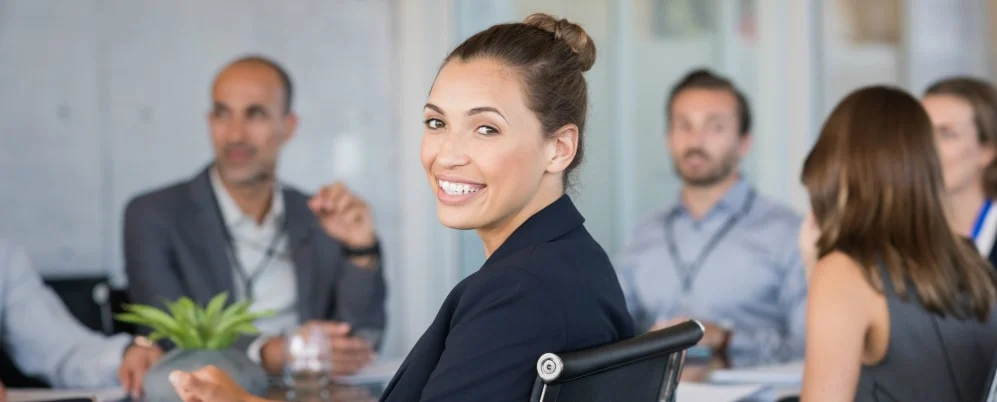 Jobs
Your perfect role awaits.
Our Jobs Board is stacked with newcomer roles across a range of industries, no Canadian experience required!
Find the perfect job