December 18, 2017
By Hugo O'Doherty
The province had announced in November that its allocation for the year had been met. Allocation levels are established in consultation with the federal government.
In a surprise move, however, Ontario announced on December 18 that the federal government had increased the number of OINP applications that may be processed this year. The OINP will therefore continue to process applications and issue nominations until the increased allocation is filled.
Approved applications that exceed the renewed 2017 allocation will be processed, and the applicant will be nominated in 2018.
Ontario offers a range of immigration streams for individuals and families looking to settle permanently in Canada's most populated province. The OINP includes three streams aligned with the federal Express Entry immigration selection system, two streams for graduates who studied in Ontario, two business immigration streams, and three streams for applicants with a job offer from an employer in Ontario.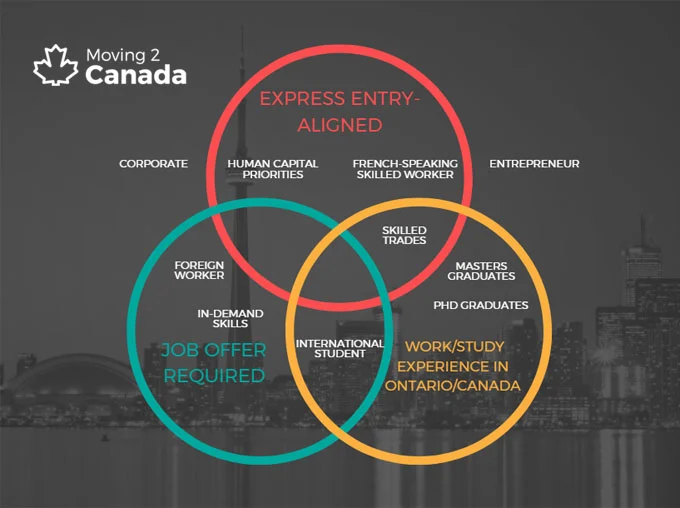 Find out which OINP and PNP streams are open by visiting our PNP Canada Live Tracker.
Get help with your Canadian immigration application
Do you need assistance in preparing an application for Canadian permanent residence? If so, view Moving2Canada's Book an Immigration Consultant page to see our list of recommended, accredited representatives who can assist you in your goals.
December 18, 2017
By Hugo O'Doherty