December 11, 2019
By Marcel Niedecken
The award-winning website Moving2Canada.com today launched a next-generation interactive tool, Moving2Canada GO, to help its growing community organise their move and settle into life in Canada.
Moving2Canada GO is the result of extensive research into the needs and goals of newcomers who arrive in Canada through the International Experience Canada (IEC) program, and the team has plans to serve more and more people through other Canadian immigration programs in the near future.
The launch of Moving2Canada GO coincided with the reopening of the IEC program for the 2020 season.
The process of applying for an IEC work permit has changed in recent years, with the advent of an invitation-based system back in 2015 and a new biometrics requirement last year among the more significant changes. Though the whole process can be completed online, it can still be challenging for applicants to organise the submission of their application on time. In addition, it is no small feat to wrap up life at home and plan to move to a new country once the application has been accepted, and once your feet are on Canadian soil, more tasks await before the adventure of a lifetime can begin in earnest.
Moving2Canada GO provides candidates with a full checklist of their most important steps depending on where they are in the process. This new tool helps them plan for the eventual move to Canada, including recommended tasks for arrival and beyond.
"It's all about making moving personal," states Moving2Canada Editor and Product Manager, Hugo O'Doherty.
"With some basic information provided by users, we can outline their most important upcoming tasks for moving to Canada and achieving success there.We aim to make the process of applying and moving to Canada as simple as possible, while taking into account each individual's needs and desires.
"Moving2Canada GO is built on the insights and experience we have gathered over seven years at Moving2Canada, both personally and from the thousands of members of our community. Many of us on the Moving2Canada team completed the journey that thousands of others are now embarking on. We know exactly what goes into navigating the Canadian immigration system, organising an international move, and then arriving in a new country to secure jobs and enjoy the adventure," added O'Doherty, who first moved to Montreal from Ireland in 2011.
How does Moving2Canada GO work?
First, we ask you to tell us where you're from, your age, what you want to achieve, and where you are in the journey.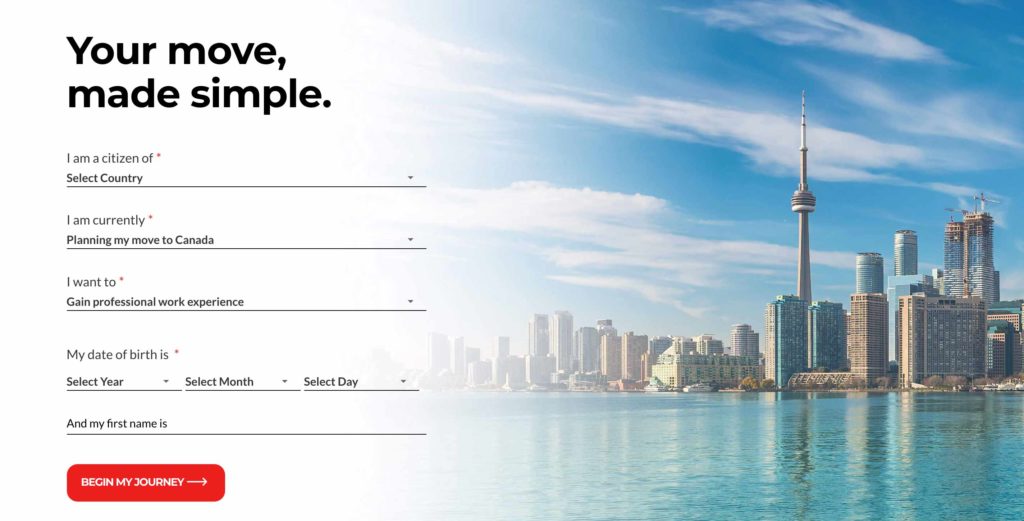 Then, if you might be eligible for the IEC Working Holiday program, you'll be asked to provide an intended arrival date and complete the simple account creation process. If you're not eligible for IEC — this government program is restricted to people from certain countries and within a defined age range per country — we'll ask you to create a Moving2Canada account anyway, if you don't have one already, then complete your Moving2Canada profile. This way, everyone gets something useful!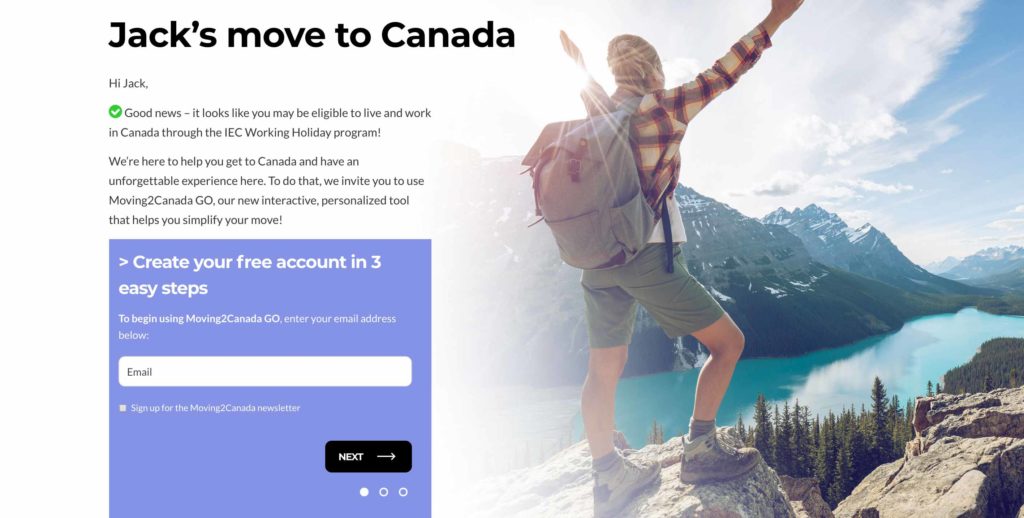 Users who enter the Moving2Canada GO dashboard can view their details easily and add more information to make their Progress Checklist and recommended articles even more personal. Here's what it looks like on a mobile device.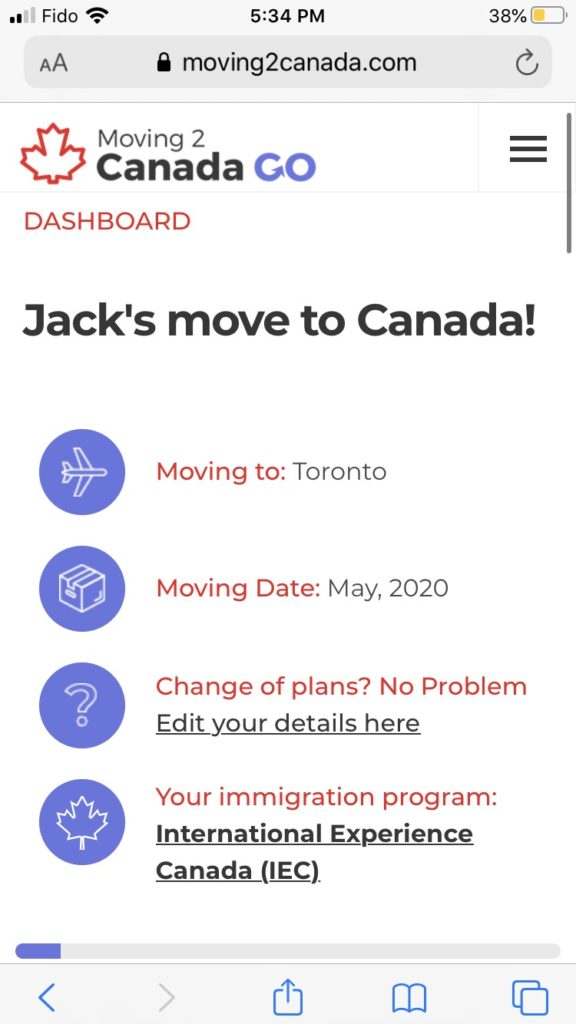 Then, users are treated to some pretty cool features, including a personal Progress Checklist of their most important tasks, presented by timeline and by category. By exploring details of each task, users are able to manage their move simply and with confidence. Users also get articles curated for their experience, background, and goals.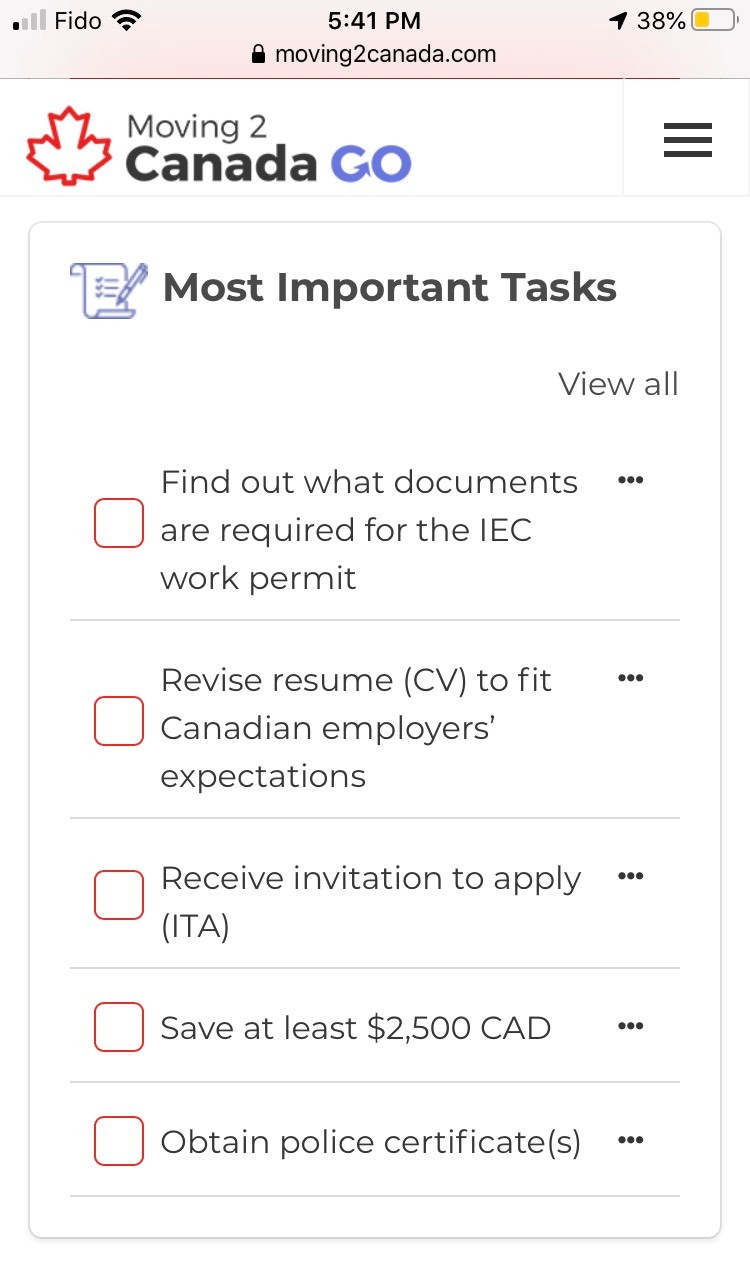 And the helpful resources in each task help users identify what they need to do to get the job done!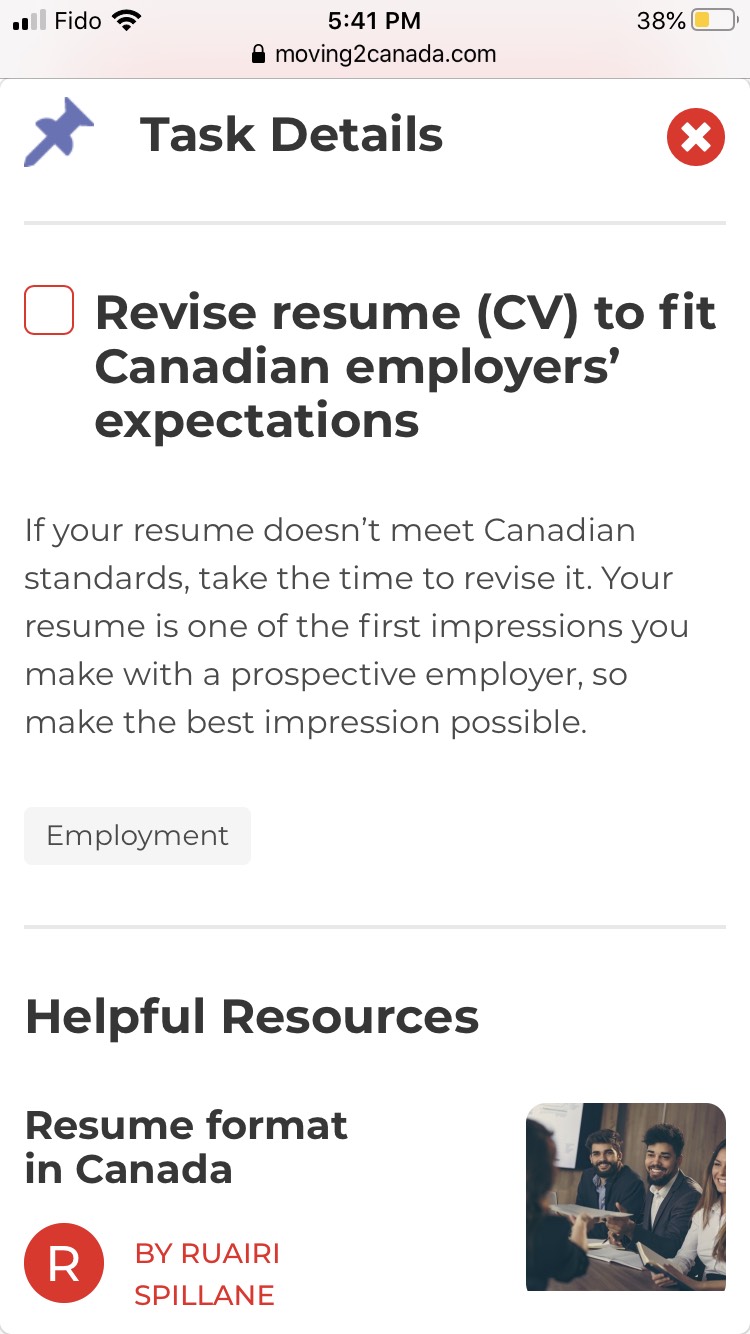 The Moving2Canada team is already building future iterations of Moving2Canada GO for other immigration programs, bringing a larger and more diverse range of people into the system.
In the meantime, try it for yourself – visit Moving2Canada GO right here!
Or if you have any questions about the tool, visit the Help Centre to learn more.
Your move, made simple.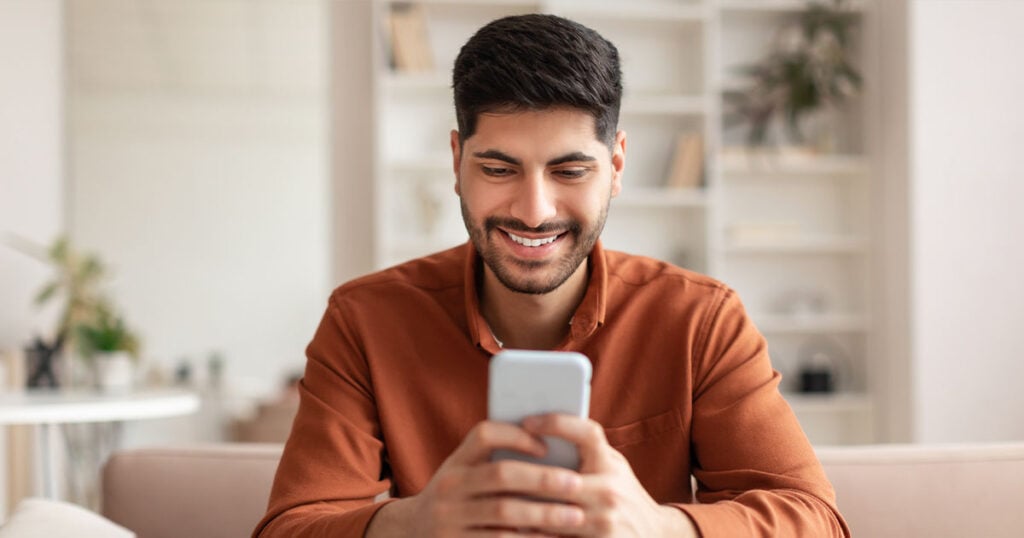 Free
Stop. Here's your next step.
A Moving2Canada account uses your goals to match you to the resources you need. Choose the best immigration program, get matched with jobs, and access exclusive events & resources.
Create a free account
December 11, 2019
By Marcel Niedecken
Tags