June 12, 2018
By Hugo O'Doherty
When Prime Minister Justin Trudeau was on hand earlier this spring at the Amazon announcement of 3,000 new high-tech jobs in Vancouver, it wasn't simply because he had nothing better to do that day. Rather, it was another signal from his government that it sees tech as a significant area for future economic growth.


Fortunately for Trudeau, his immigration department seems to be on the right track in helping the country achieve just that.
New figures show that candidates with experience in IT and tech occupations were invited to apply for Canadian permanent residence in strong numbers last year, with the top three most-invited occupations under the Express Entry immigration selection system all being IT or tech.
Together, information systems analysts and consultants, software engineers, and computer programmers and interactive media developers accounted for nearly 16 percent of all invited candidates.
The data was revealed in an extensive new report on Express Entry, published by Immigration, Refugees and Citizenship Canada (IRCC). Among other themes, the report delves into which candidates were invited in 2017 – who they are, where they are from, where they are going, and what they do for a living.
| NOC | Occupation | 2016 total invitations | 2017 total invitations | % difference (2016 to 2017) | % of total (2017) |
| --- | --- | --- | --- | --- | --- |
| 2171 | Information systems analysts and consultants | 1,897 | 5,216 | 175% | 6.1% |
| 2173 | Software engineers | 1,428 | 4,782 | 235% | 5.6% |
| 2174 | Computer programmers and interactive media developers | 1,334 | 3,479 | 161% | 4.0% |
| 1111 | Financial auditors and accountants | 620 | 2,386 | 285% | 2.8% |
| 1241 | Administrative assistants | 494 | 1,969 | 299% | 2.3% |
| 1123 | Professional occupations in advertising, marketing and public relations | 466 | 1,884 | 304% | 2.2% |
| 4011 | University professors and lecturers | 868 | 1,830 | 111% | 2.1% |
| 1112 | Financial and investment analysts | 566 | 1,783 | 215% | 2.1% |
| 1122 | Professional occupations in business management consulting | 466 | 1,621 | 248% | 1.9% |
| 0124 | Advertising, marketing and public relations managers | 407 | 1,497 | 268% | 1.7% |
The report shows that Canada has been moving towards an economic immigration system that takes into greater account the long-term potential of highly-skilled newcomers, as opposed to a previous emphasis on whether or not a candidate would be employed immediately upon admission to Canada as a permanent resident.
A significant set of changes to Express Entry in late 2016 – which greatly reduced the number of Comprehensive Ranking System (CRS) points available for a job offer, in most cases from 600 points down to 50 – had a significant bearing on the types of candidates who were successful in obtaining an invitation to apply following those changes.
For example, in both 2015 and 2016 food service supervisors (6311) and cooks (6322) were among the top five invited occupations. In 2017, and despite a vast increase in the overall number of invitations issued through Express Entry, fewer cooks were invited than during the previous year, and that occupation slipped to 28th place on the list.
Why tech?
Since confederation and throughout much of the twentieth century – and long before the World Wide Web – Canada's economy was focused heavily on agriculture and manufacturing, with any international trade typically taking place on a bilateral basis. Within a modern globalized smart economy, however, Canada's public and private sectors recognize that the economy depends on a strong tech sector.
The booming Canadian technology industry is outpacing the country's ability to fill talent gaps, causing employers to look beyond the nation's existing supply of workers. A recent report from the Information Technology Association of Canada (ITAC) states that over the next five years, Canadian employers will need to hire an estimated 106,000 IT workers. The same report cites deficiencies in Canada's education system's ability to generate this pool of labour, pointing to a need to look abroad.
There are a number of strong tech and start-up scenes across Canada, particularly in the large cities of Toronto, Montreal, and Vancouver, but also in smaller cities such as Kitchener-Waterloo and Halifax, among others.
Provinces taking steps
Some of the most popular destination provinces, including Ontario and BC, implemented strategies within their respective Provincial Nominee Programs (PNPs) last year to attract tech workers. For example, Ontario temporarily amended its popular Express Entry Human Capital Priorities stream to invite tech workers below a certain points threshold, while BC established a new Tech Pilot under the BC PNP, whereby candidates in any of 32 tech-related occupations are prioritized for settlement in BC.
The feds lend a hand
It's not only Canada's provinces taking the necessary steps to ensure Canadian employers have access to the workers they need – the federal government is also on board.
One new strategy is the Global Talent Stream, a pilot helping to address the high-skilled labour market needs of innovative employers in Canada. The Global Talent Stream celebrated its first birthday this month by adding three new STEM (science, technology, engineering, mathematics) occupations to the Global Talent Occupations List. Most occupations on the list are tech-related.
While the Global Talent Stream is not directly related to Express Entry, it nonetheless facilitates the speedy entry to Canada of eligible foreign workers, with work permit processing times as short as 10 days. Successful applicants who wish to settle in Canada are in a strong position to do so, as the work experience they accrue in Canada may ultimately greatly aid their chances of obtaining an invitation to apply through Express Entry.
Finance and marketing jobs
The most commonly-invited candidates by occupation also included financial auditors and accountants, financial and investment analysts, professional occupations in business management consulting, as well as managerial and professional roles in advertising, marketing and public relations.
The list of invitations issued by occupation for 2017 shows the synergy within the Canadian economy. Administrative assistants, university professors, and accountants all need the help and support of innovative technology at their fingertips; in turn, the tech sectors needs assistants and accountants.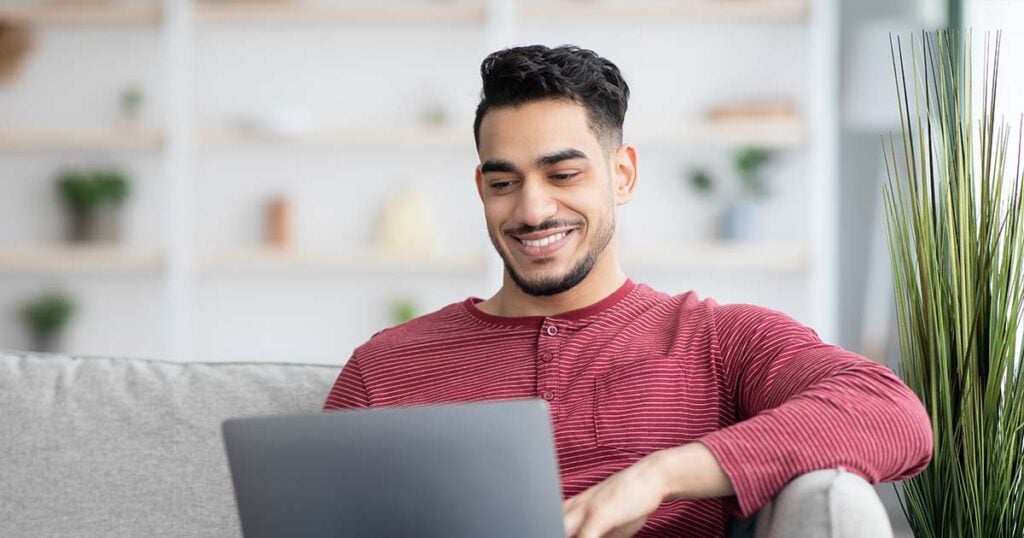 Free
Get personalized immigration help — for free!
Create a Moving2Canada account to get free immigration resources matched to your goals and profile. Find the right program, plus get access to Canadian jobs, exclusive events, and more!
Create your account
About Express Entry
Express Entry is Canada's flagship application management system for key economic immigration programs: the Federal Skilled Worker Class, the Federal Skilled Trades Class, the Canadian Experience Class, and a portion of the Provincial Nominee Program.
Potential candidates express their interest in immigrating to Canada by first completing an online Express Entry profile. The profile is electronically screened to determine if the candidate meets the criteria of at least one of the programs mentioned above. Using the same information, candidates are given a CRS score. Candidates are then placed in the Express Entry pool and ranked relative to each other based on their CRS scores. The pool is dynamic, and a candidate's rank can change as other candidates join and leave the pool or when the ranking criteria are adjusted, as they were in late 2016 and again in June 2017.
Candidates are invited to apply on a priority basis when IRCC conducts an Express Entry draw, which typically occurs a couple of times per month. Draws may involve all programs, or be program-specific in determining who may be invited. Invited candidates have 60 days to submit a complete application, and from this point IRCC aims to process applications within six months.
Throughout 2018 and beyond, Canada is scheduled to invite even more candidates to apply for permanent residence through Express Entry. The multi-year Immigration Levels Plan, published in late 2017, calls for Canada to admit around 250,000 newcomers through the FSW, FST and CEC programs by the end of 2020, as well as a further 185,000 or so through the PNPs.
June 12, 2018
By Hugo O'Doherty